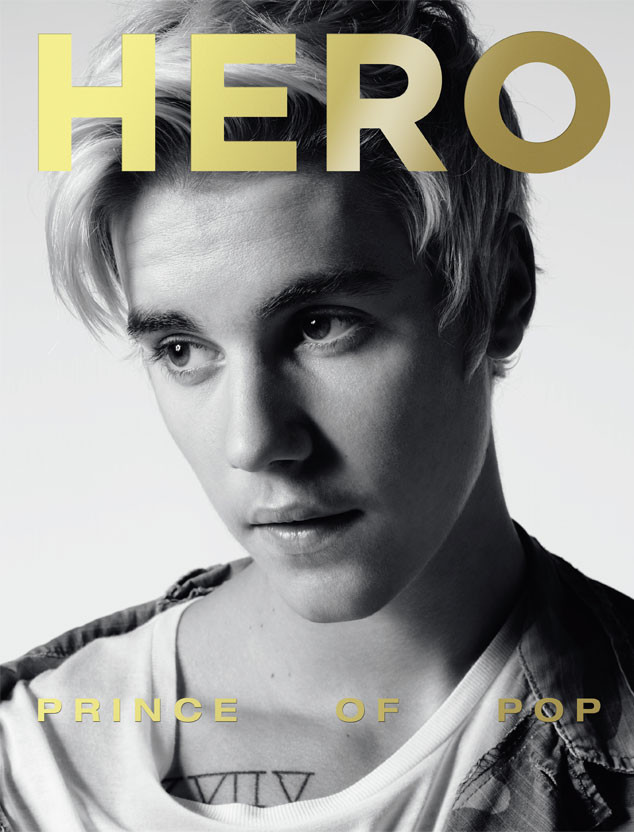 Here's a deceptively contrite looking Justin Bieber on the cover of HERO magazine. He couldn't look more intentionally angelic unless he was wearing an actual halo. Swaggy's still on his ridiculous redemption tour, where he keeps issuing empty apologies and wondering whether he's human or not. For several months, Swaggy has been attempting to charm his way back into his fans' hearts. The problem is that Bieber's fanbase is rapidly aging. He's still bringing in cash, but he's not winning any new fans. Eventually, his demographic will forget he ever existed except as a menace. Bieber's also working against himself by doing dumb stuff like crashing a prom. Not only that, but he muscled his way into the dance (which endangered the students who were present) just for kicks.
Swaggy doesn't get it. He feels that continuing to remind us of his apologies will eventually cause us to believe. Some HERO excerpts:
He wants to be taken seriously: "I hope people felt the sincerity in my apologies. There are a lot of things that have happened in the last couple years that I'm not very proud of, and I feel a responsibility to my fans and to the public who believe in me to make it right. I hope everyone believed it–because it was honest."

It's hard to be Bieber: "It's definitely hard having so many people judge you from a distance. Sometimes you just want to explain yourself, but then that's giving into gossip and it makes things worse. It's a tough line to walk."

His new album will be amazing: "The biggest difference is that I'm older. I was 17 when I recorded most of my last album and I'm 21 now. I've been through a lot in a public way, which gives me a much different perspective on things. I am working with producers like Kanye [West] and Rick Rubin who have influenced me and the music I listen to in a big way. The creative process this time around is more personal. When I was younger I would take other people's experiences, now I have my own to draw from and it makes all the difference because it's a release. It's amazing because I'm able to really work out anything I am feeling in my music. I'm nervous whenever I put out new work because it's such a personal journey, but I try to remember music is meant to be enjoyed–so I try to roll with it."
[From Hero magazine]
I find it amusing that Swaggy went four years without recording a new album. That can be the kiss of death for a pop-star career. If the whole music thing doesn't work out, maybe Bieber can get into acting. He is currently in Rome to film a Zoolander 2 cameo. But he's run into a problem. TMZ reports that police have surrounded his hotel. He has an outstanding warrant in Argentina (for a 2013 assault claim), which has an extradition treaty with Italy. So he could be deported to Argentina if his legal team can't prove that a grace period applies. Wouldn't that be something if Bieber ended up in jail, finally?
Don't cry for Swaggy, Argentina.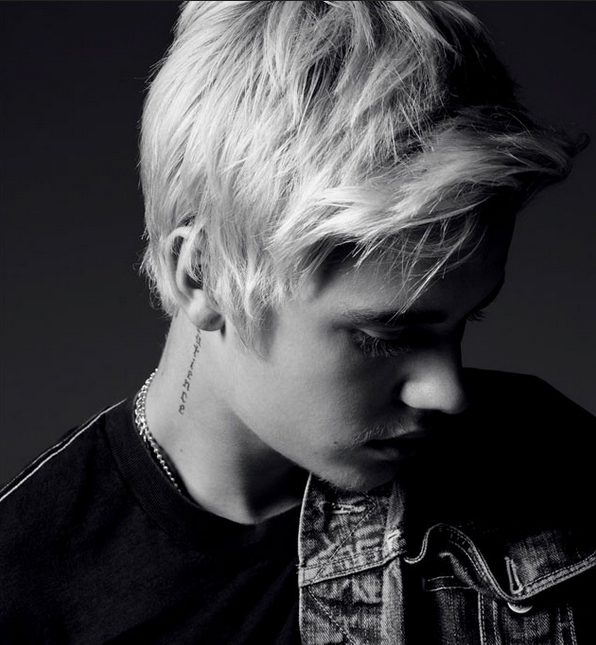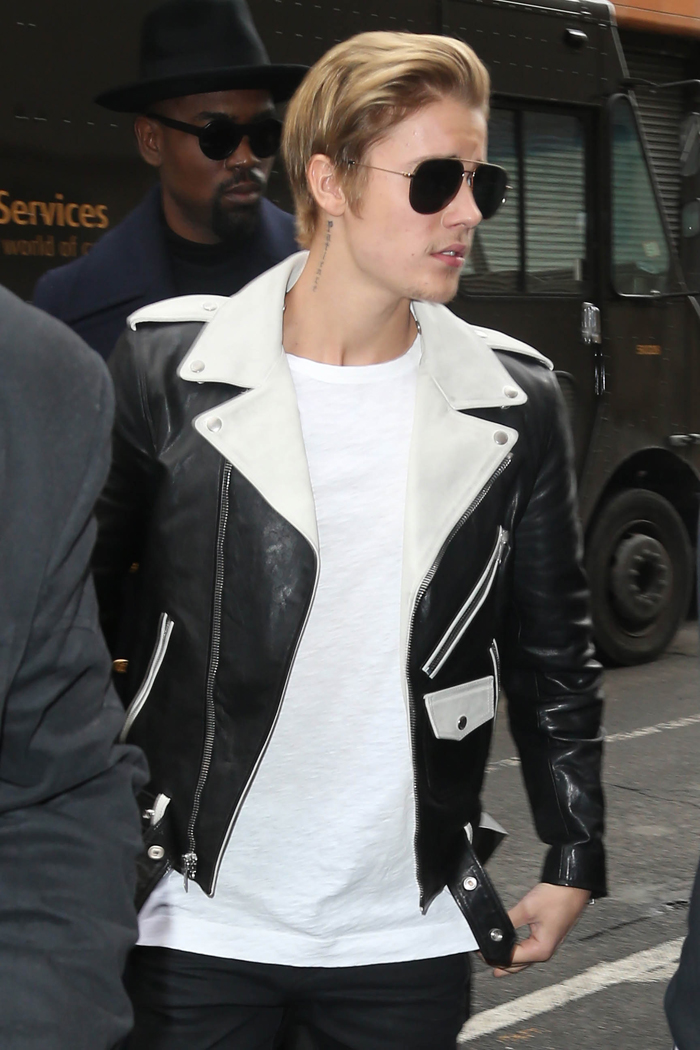 Photos courtesy of Hedi Slimane/HERO magazine & Fame/Flynet