A new story in this week's issue of Star seems largely based upon these paparazzi photos from 4/22. Cameron Diaz and Benji Madden visited United Talent Agency in LA. They didn't hold hands (like they used to do) but walked apart from each other. Star says jaws were clenched and tension was rife. They exited the building separately. Cameron flipped off the paps (although I didn't include those pics), and she and Benji departed in separate cars. Trouble?
When Cam and Benji married in January after an 8-month courtship, I was charmed. Cameron gave a sweet speech about how she waited to marry because she "didn't want to settle." 'Tis true that girlfriend dated an army of douches. The pregnancy rumors began immediately, but we haven't seen a bump yet. In March, we heard that the couple was already in marriage counseling as a preventative measure.
Now Star has a 4-page roundup of what's (supposedly) going wrong in this marriage. The gist is that Benji has turned into a nitpicky, jealous killjoy over Cam's career. He thinks Cameron is capable of doing more serious acting instead of a bunch of forgettable romcoms. He wants her to do indie movies and also not to make out with other dudes for work. Cameron doesn't want to stop making romcom money. She wants a baby, he doesn't, and so on. Some highlights:
* When Cam & Benji left UTA, "They were not happy. An upset-looking Cameron walked out of the building before Benji and gave photographers the finger. Benji also looked angry when he exited after her. But he didn't try and follow her; he got into his car and left.

* Trouble is brewing. "All of a sudden, they can't seem to agree on anything. And they're both wondering why they were in such a hurry to get married."

* "Benji has been nagging Cam to get her career back on track and focus on more serious roles, instead of her typical romantic comedies, so he pushed her to set up a meeting at a new agency that day. But at the meeting, Benji was basically trying to run the show. He kept talking to the agents about were he saw Cam's career going, instead of letting her do the talking on her own."

* Cameron was upset. She told Benji that he knows nothing about the movie biz and should focus on his music. They didn't speak again that day. "She used to think it was cute that he was taking an interest in her work, but now she's finding it increasingly annoying.

* Benji always compares himself to Cameron's past lovers, and he worries that "she's out of his league."

* Cameron desperately wants a baby (of course). Benji doesn't want one yet, and Cameron feels like he pulled a bait and switch with her. Because before they married, Benji said that being a dad is "what every man wants." But "with all the concerns she's had about being a parent, she finally feels like she's in the right place. But now Benji's done a 180, and it's killing her. She thinks he lied about wanting a baby."

* Both parties believed they met The One, but now they feel dumb for rushing into marriage."They were so smitten, and now their relationship is unraveling just as fast as it started."
[From Star, print edition, May 11, 2015]
One unusual thing about this story — it features a man doing the "nagging" a woman instead of the usual equation. If this story is true, Benji needs to back off on Cameron's career. She's been doing her own thing for two decades of adult life. She doesn't need a man stepping in to micromanage her career. As far as a baby goes, Cameron always said she wasn't drawn to motherhood, but she also used to say that about marriage. So who knows if she really wants a kiddo. Did these two rush into marriage? Perhaps, but that doesn't necessarily forecast disaster. This story may not be true at all. They could have exited the building separately and angry for a variety of reasons. Or maybe they're on different pages for more reasons than one.
I do hope that Cameron and Benji make it work … because that dreadful tattoo would be the ultimate regret.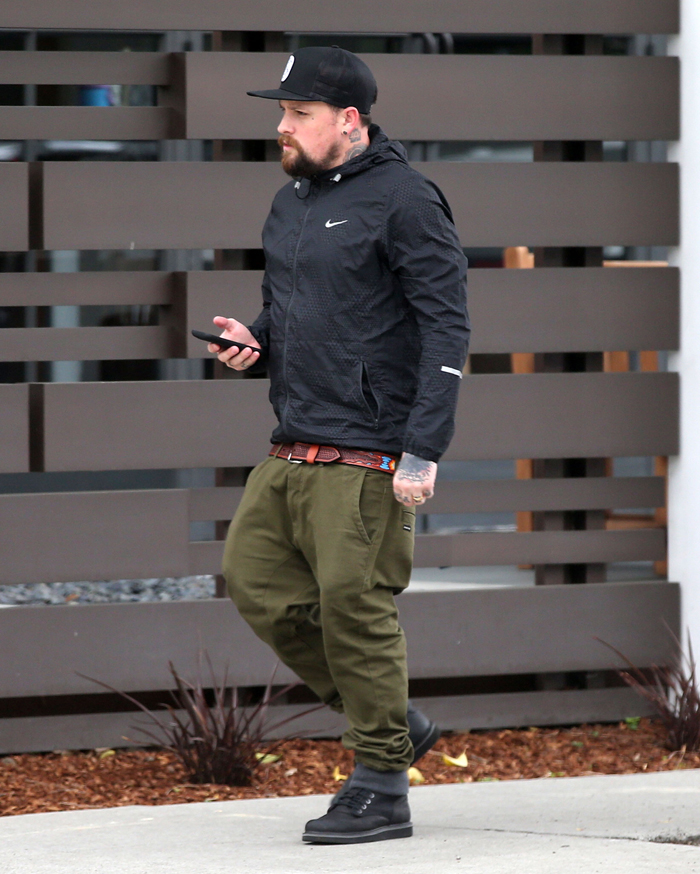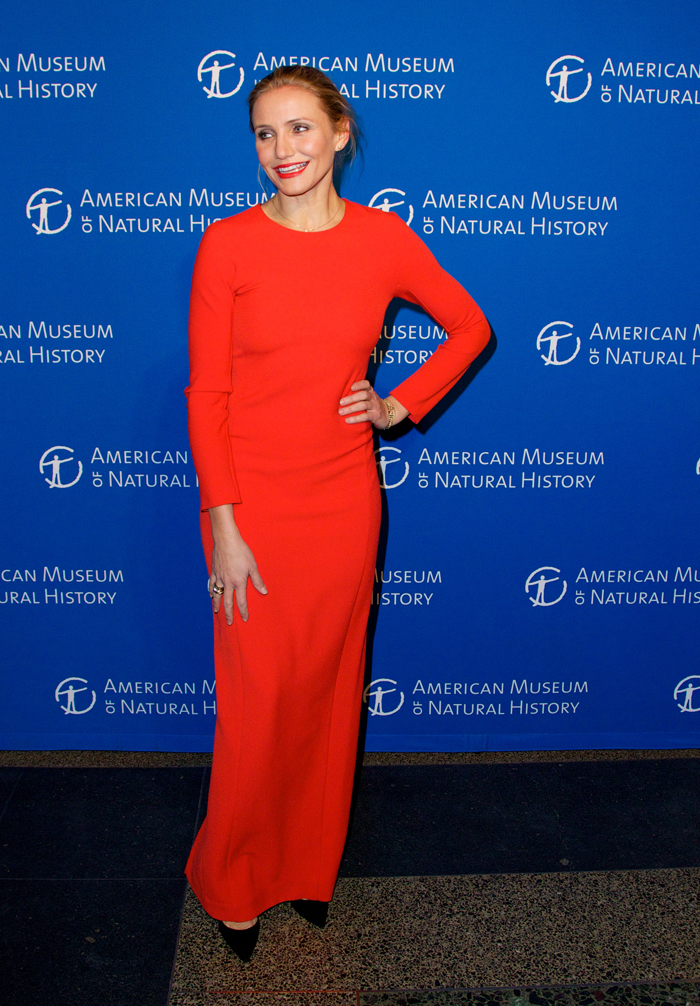 Photos courtesy of Fame/Flynet & WENN