Rihanna launched a dozen memes last night with her (always) fashionably late arrival at the Met Gala. This massive gown, from Chinese designer Guo Pei, required three people to carry up the stairs. People have compared it to Belle from Beauty and the Beast and an extra-large pizza. Rihanna's been really big on ginormous statement dresses lately, and I love that she hasn't let her Dior contract tie her down at every event. With that said, this is one heck of a dress. The bright-yellow color, the endless folds of fabric, the unending train — it's all perfect for this year's Met Gala theme. Rihanna knows people watch what she wears, and she worked this opportunity well. She styled the dress well with a statement necklace, an ornate gold headpiece, and an offbeat, flipped hairdo.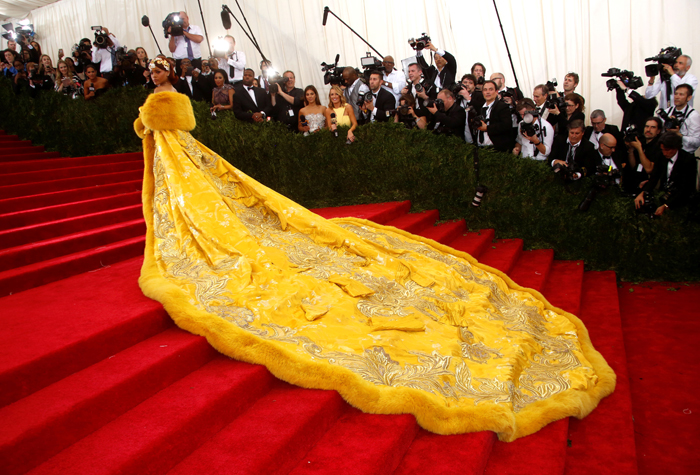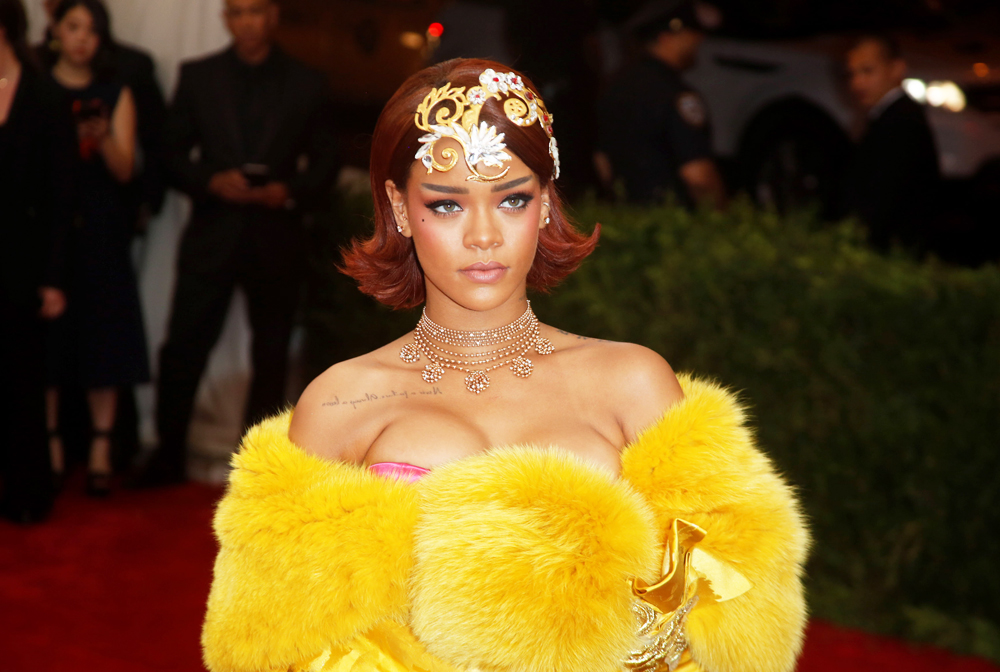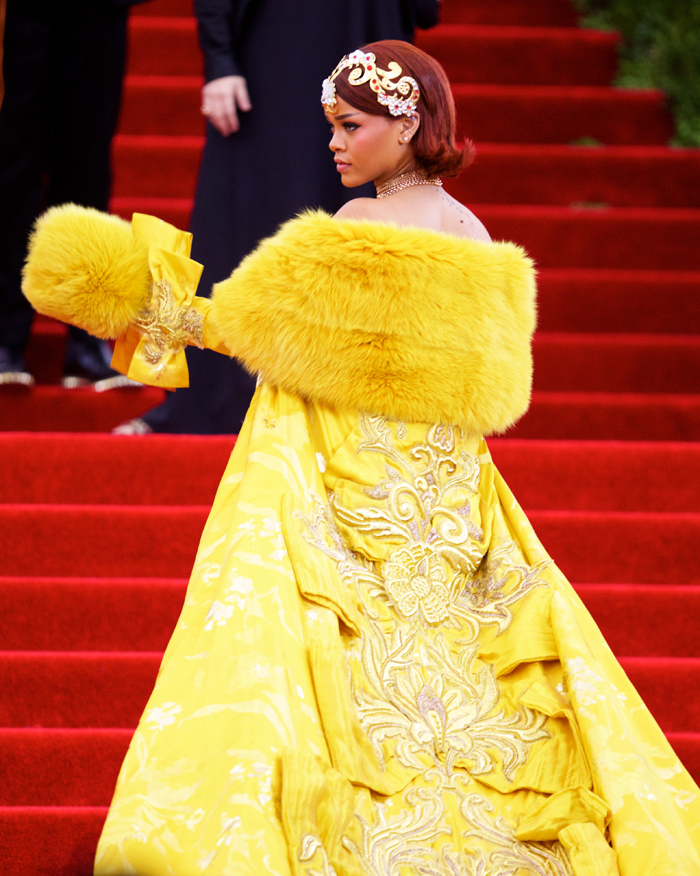 Rita Ora wore Tom Ford because of course she did. Rita occupies the same spot on Tom's arm that Rihanna used to enjoy, and I think Rih's fine with it. She's moved on. This lush red dress is surprisingly low-key for such a big event. The fabric is gorgeous, and Tom's people did a good job on tailoring. The collar is a little bit Dracula, but Rita pulls it off.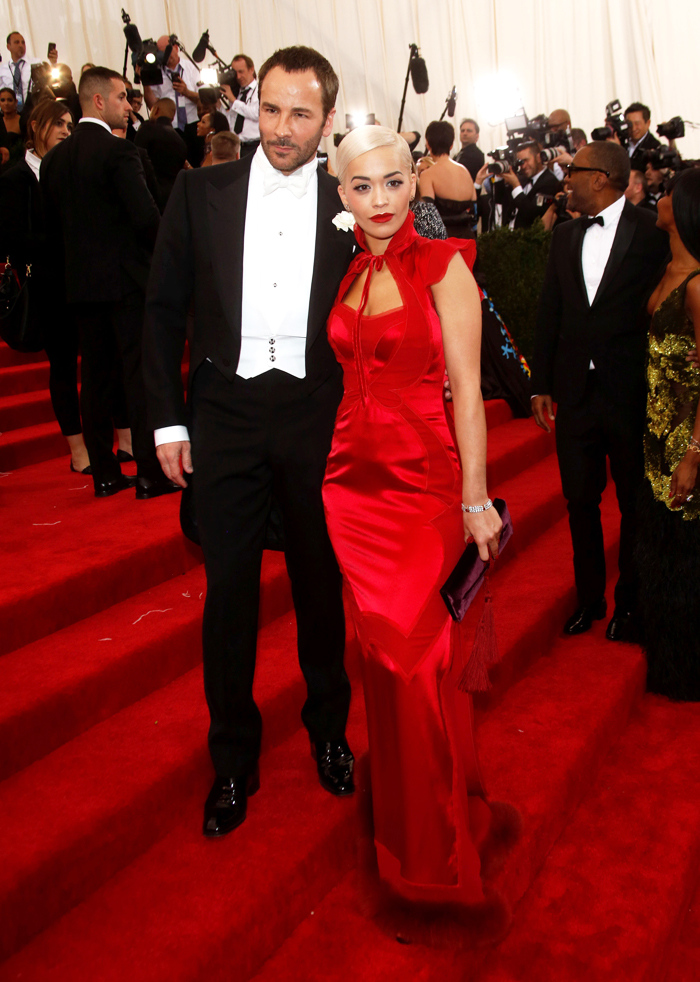 Selena Gomez wore a custom Vera Wang gown with tassel detail. It looked elegant from the back. The front view looks awkward because the belly cutout is unnecessary.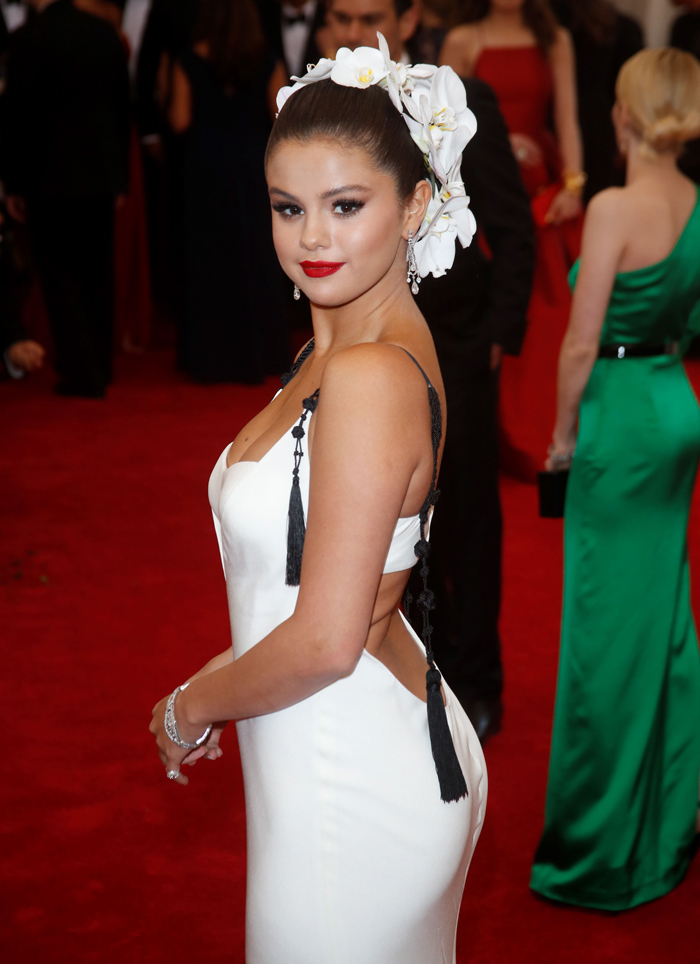 Gabrielle Union played it safe (and ignored the theme) in this Zac Posen dress. Meh.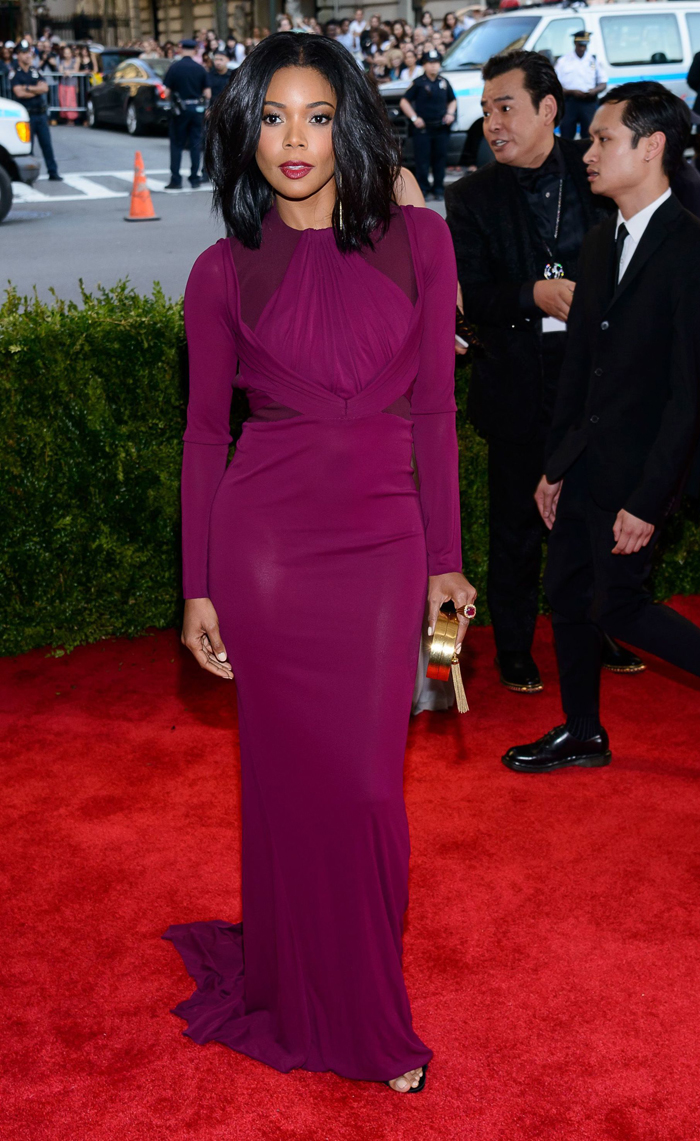 Photos courtesy of WENN & Getty