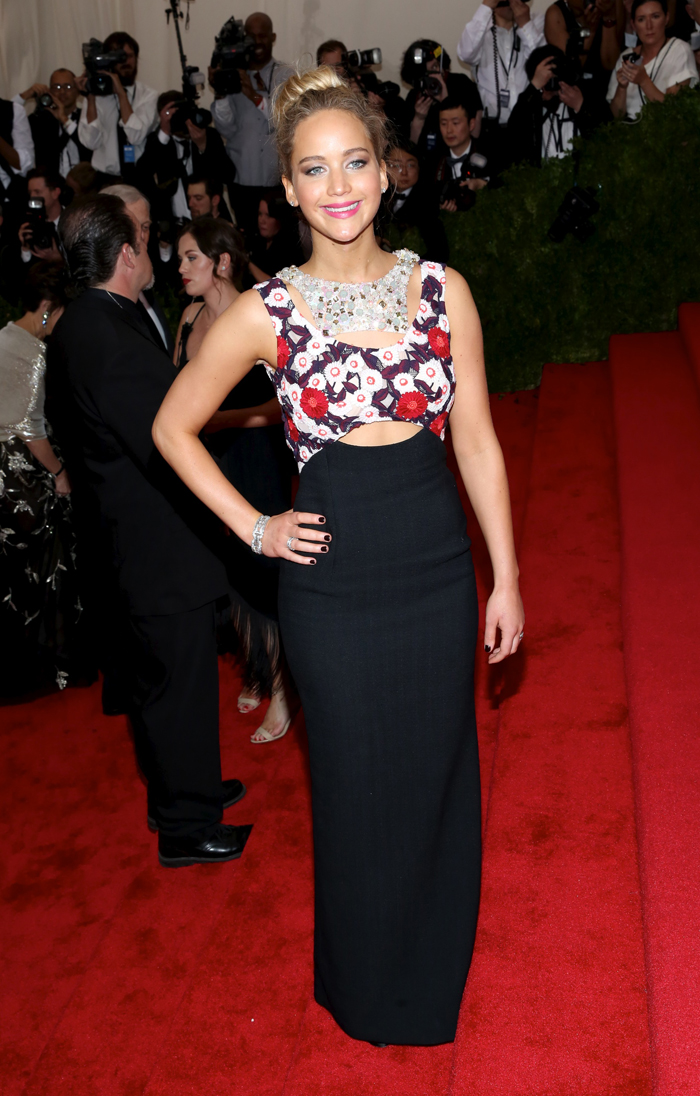 Jennifer Lawrence wore Dior to co-host the Met Gala last night. At this point, I feel like Dior is playing JLaw hard. They usually put her in their worst designs, and she probably knows it. This relationship is strictly one of convenience for her. Jennifer doesn't like to be bothered with styling decisions, which is fine. She's not a fashion girl, and the industry treats her like one. Last night's selection tried to fit the theme with a floral top stacked on top of a plain black skirt. The runway version had a shorter skirt that was pretty cute. They fancied-up the outfit for a gala, which translated into a matronly effect. The bib is perplexing. JLaw has new hair extensions now, and her spray tan has faded a bit, but her makeup is too cutesy.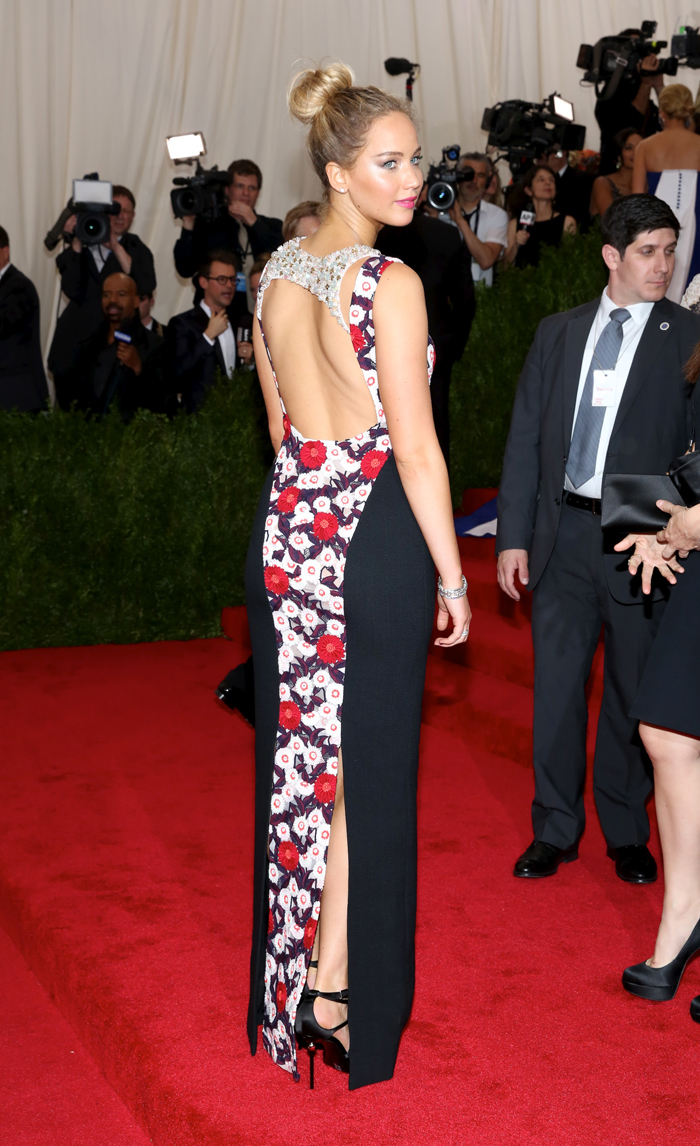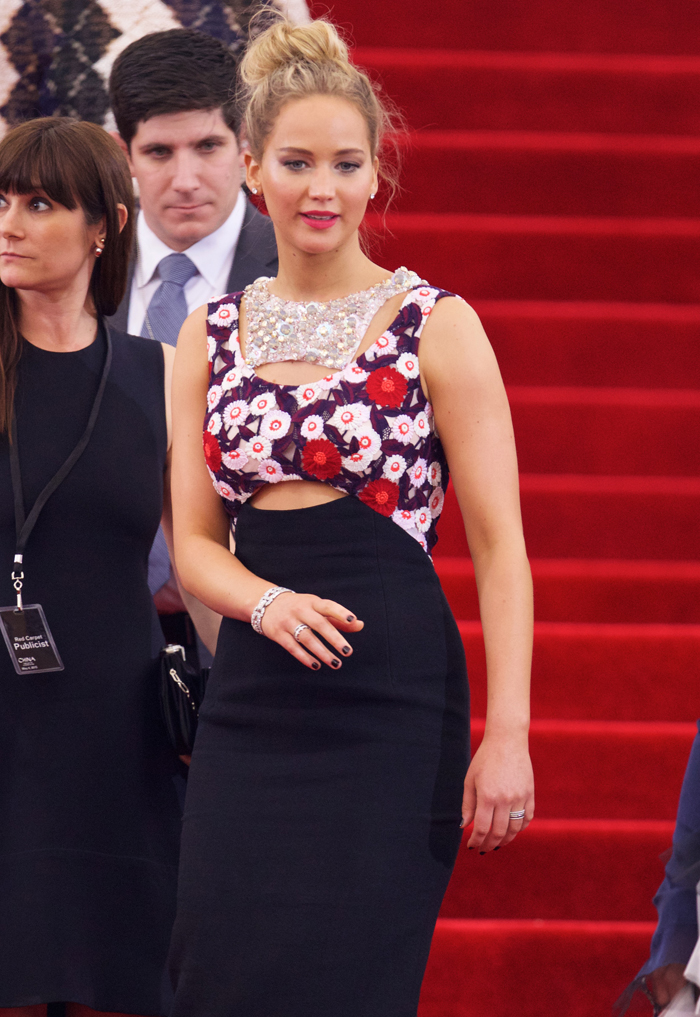 Olivia Munn's J.Mendel gown had a weird ombre effect that reminded me of a Rocket Pop. With the halter neck and belly cutout, this dress is one big miss.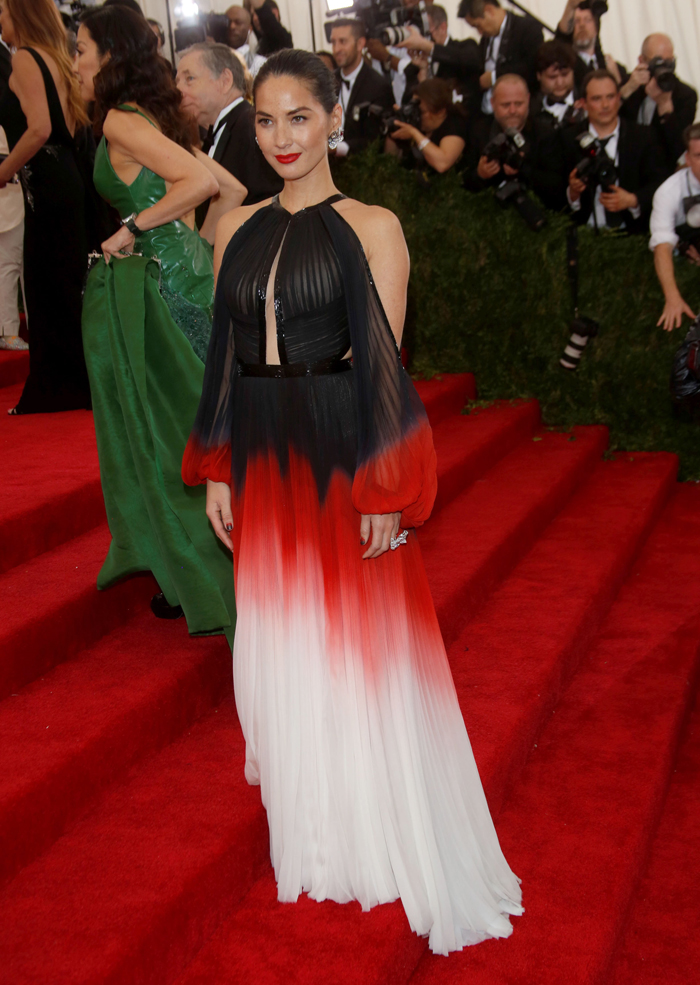 Rosie Huntington-Whiteley's body never stops. This Versace gown impeccably fits her figure. She looks gorgeous, especially from the back. A bolder color would have been more fun though.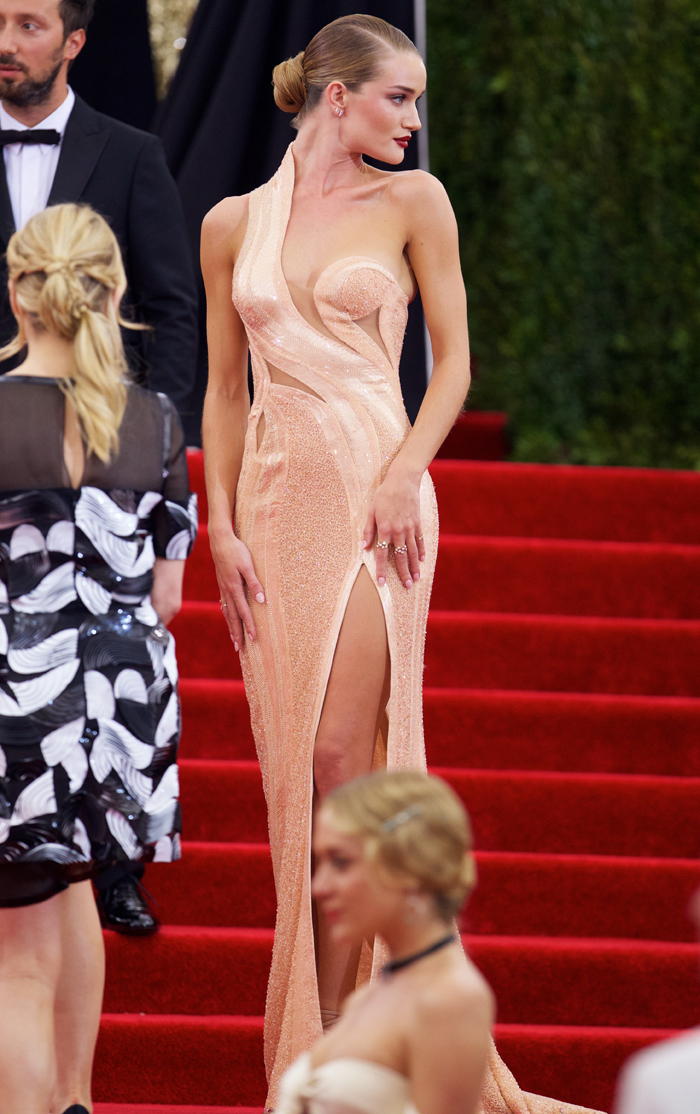 Uma Thurman decided to wear a Grecian toga-inspired white Versace gown. The one-sleeved detail is confusing and possibly an attempt to fit the theme.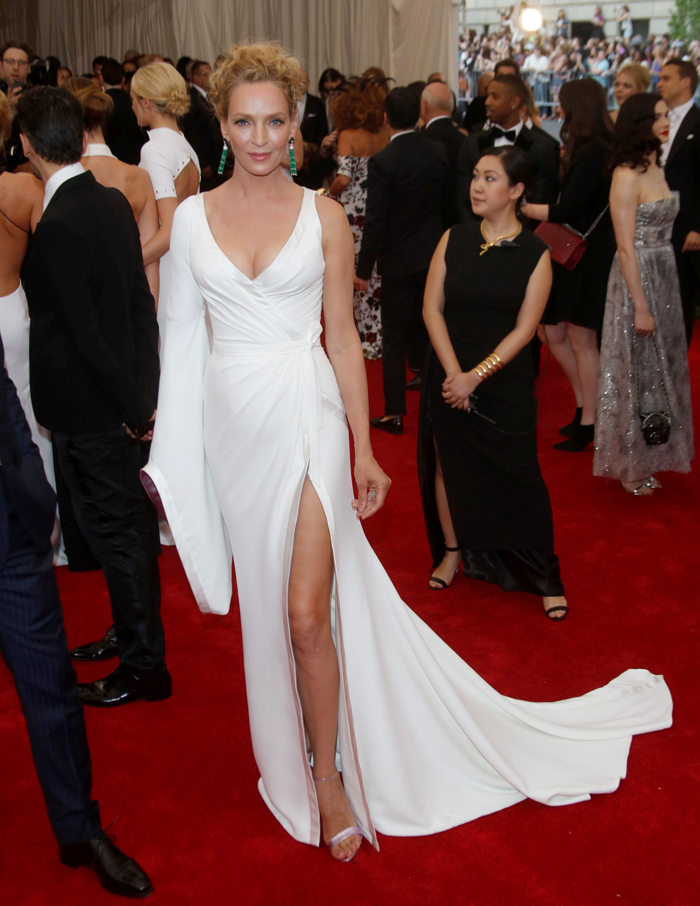 Hannah Davis wore a strappy J. Mendel dress that's notable for color only. SI: Swim models rarely make a splash at the Met gala. She accessorized with Derek Jeter.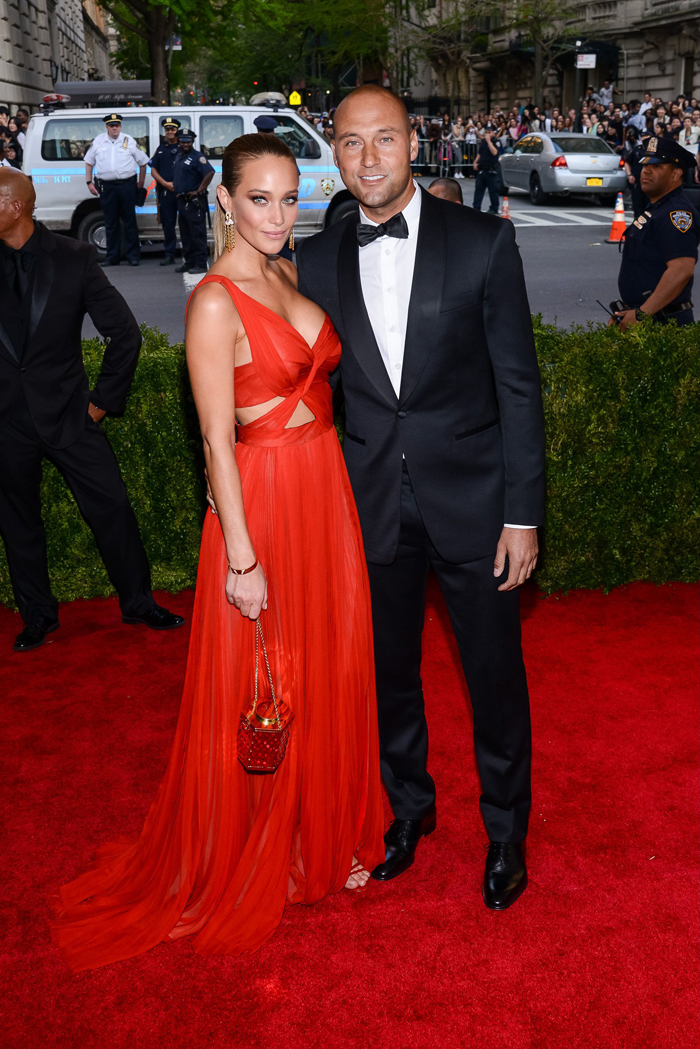 Karlie Kloss didn't dress for the event. Her black Versace is serviceable but nothing special.
Photos courtesy of WENN & Getty