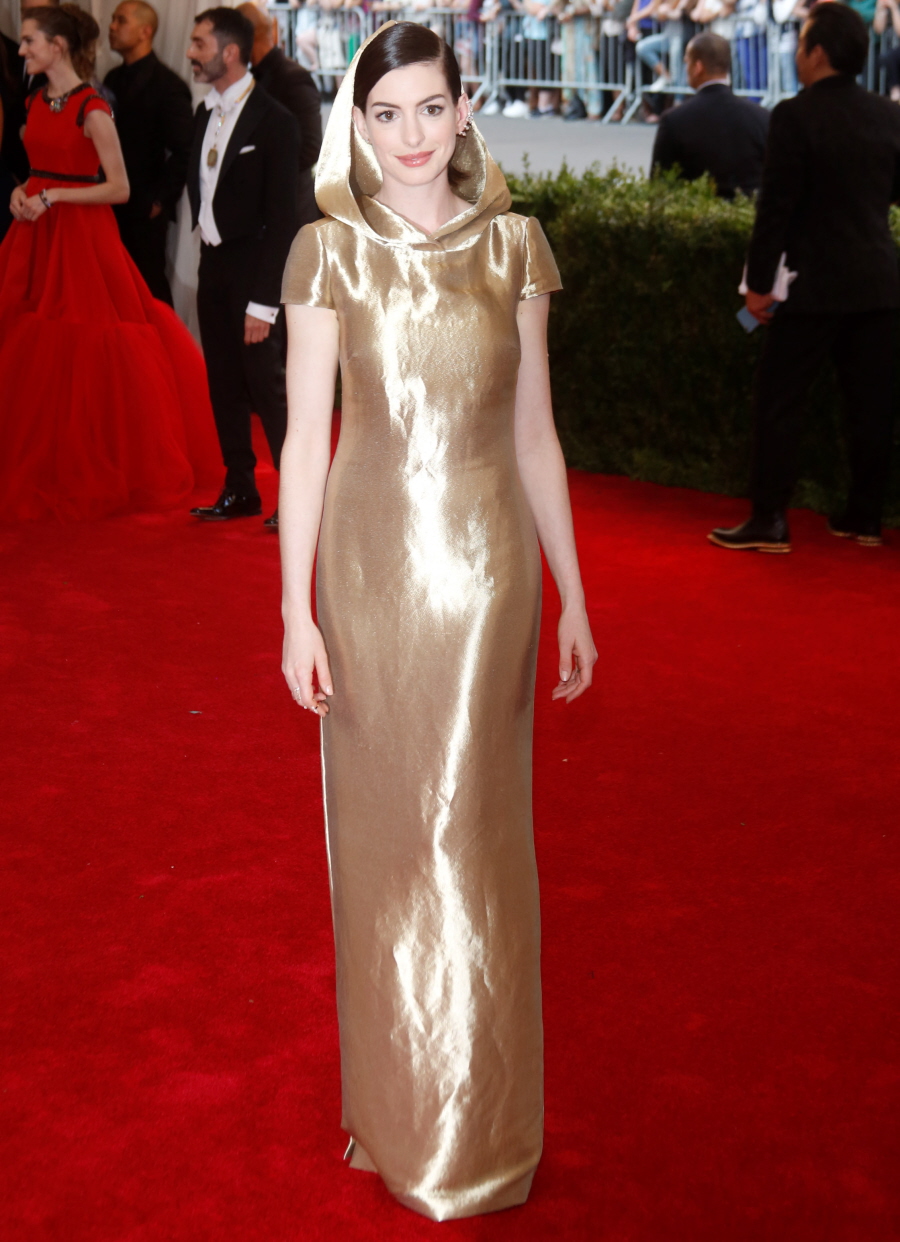 I saw a lot of people hating on Anne Hathaway's Met Gala look. FOR WHY?! Annie wore this shimmering gold Ralph Lauren gown with a built-in hood. I love that she wore the hood properly too. It elevates what could have been a pretty boring, basic gown.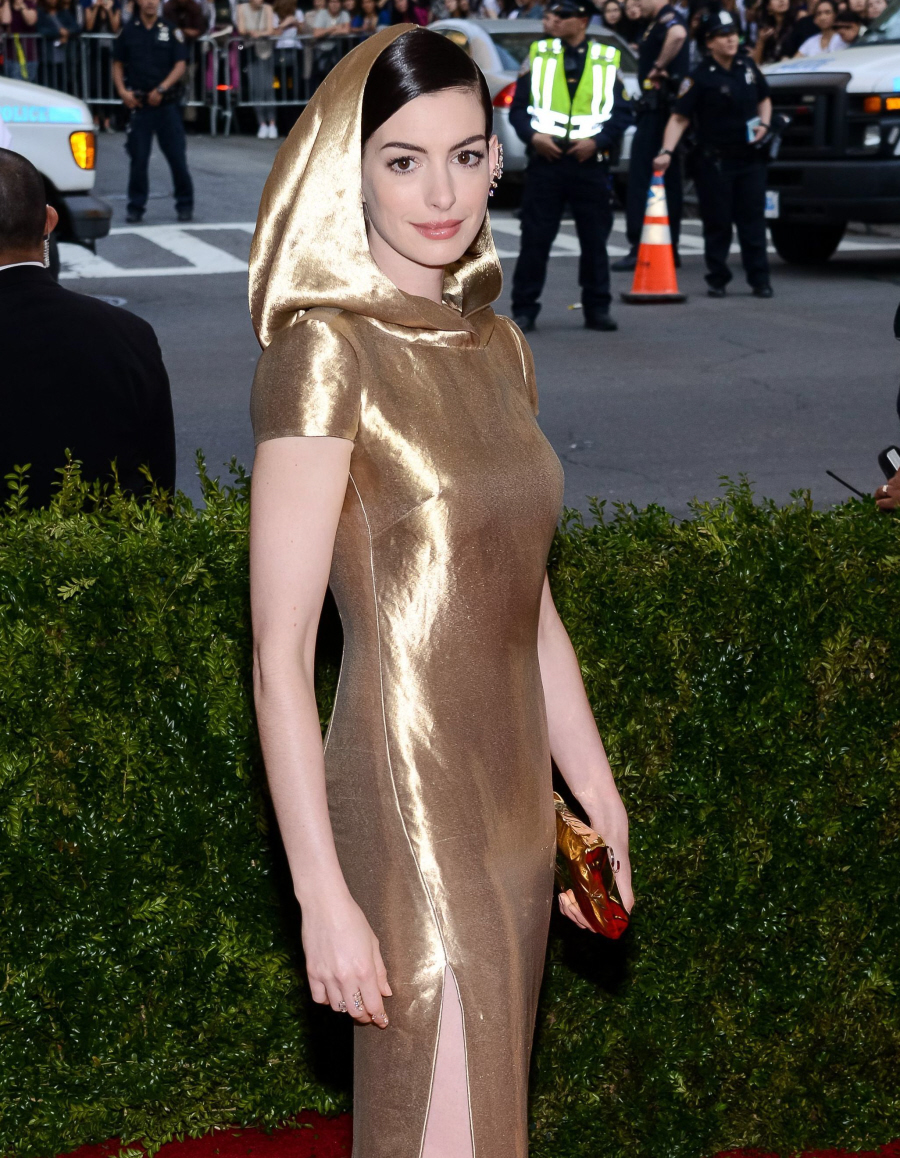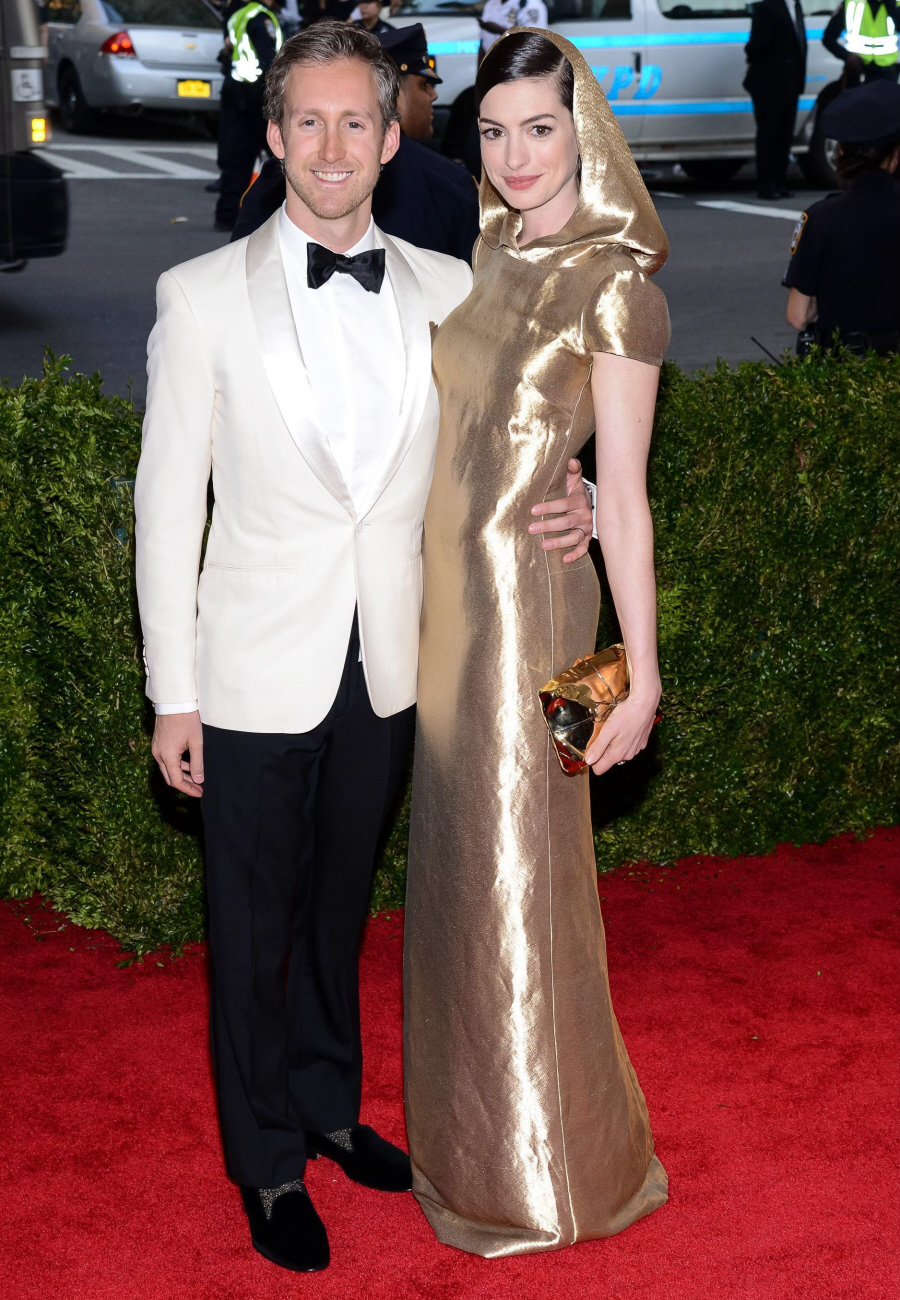 I was expecting to hate Emma Roberts' Ralph Lauren gown, but I don't. I think Emma is kind of meh, boring person, but this isn't bad at all. I like that she went with a bold green.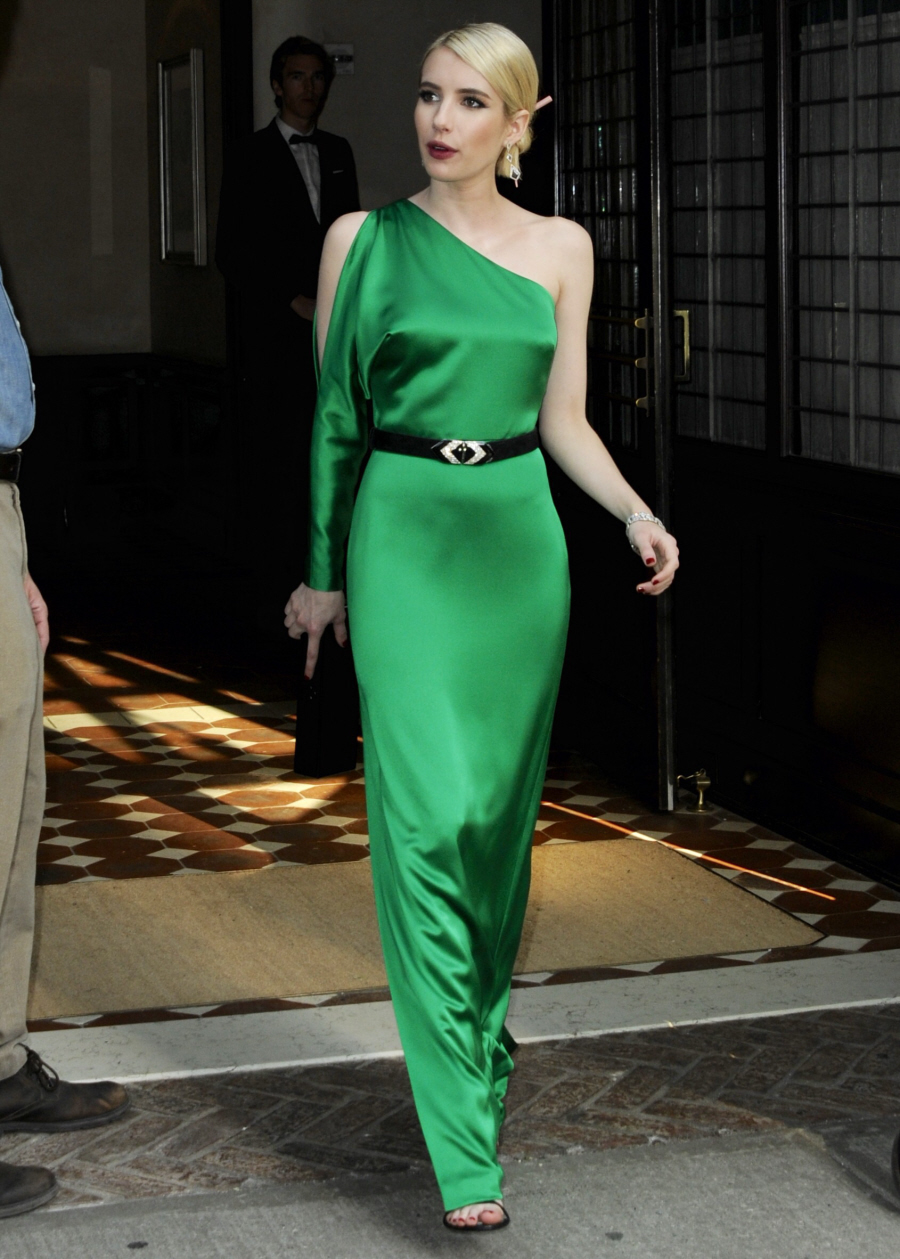 Here is Kerry Washington in custom Prada. The pink taffeta reminds me of Gwyneth Paltrow's iconic Ralph Lauren dress at the Oscars back in the '90s. Only Kerry's dress is somehow twice as annoying. I know we're supposed to be all "Kerry Washington is a doll, she's a fashionista!" about everything she wears, but I think this was a fashion fail for her. The bustle is crazy, the pink is too Pepto and at the end of the day, it's still a terrible mullet dress.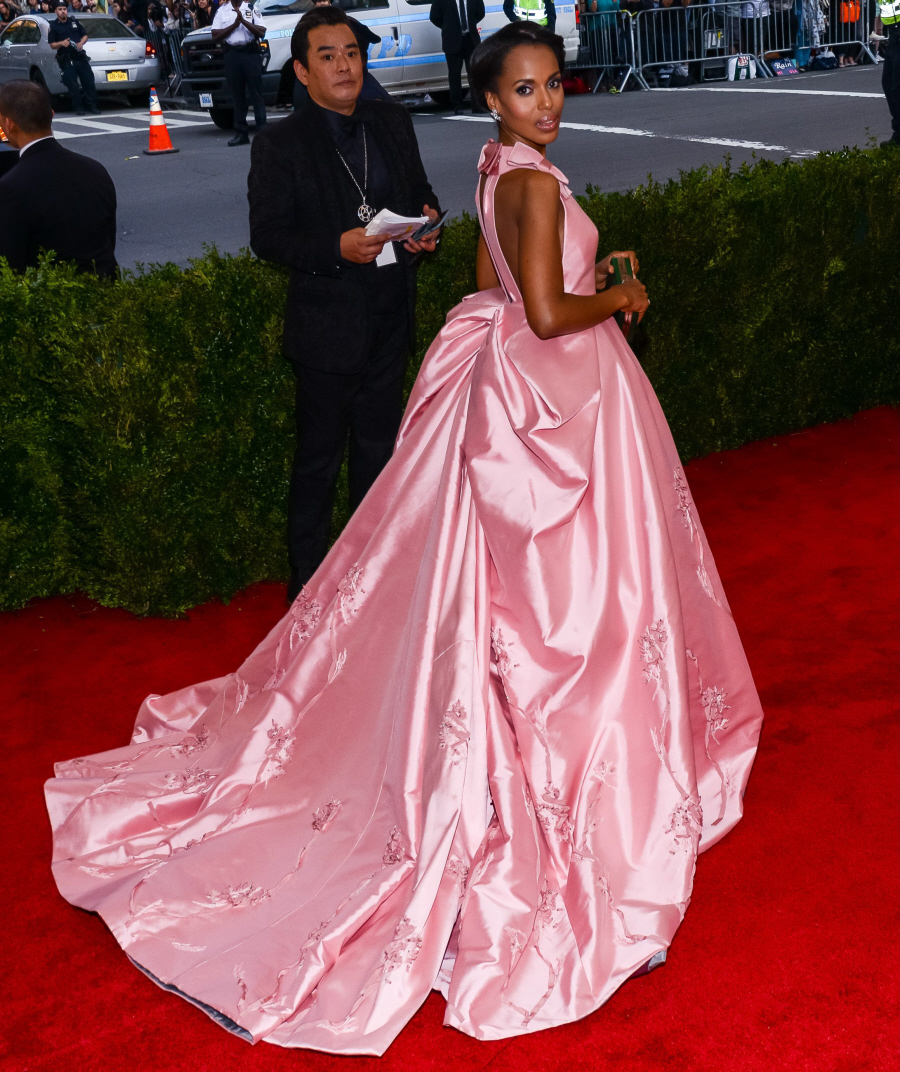 Emily Blunt also wore Prada, only this one felt more Chinese-themed. It's still not great though. It's poorly fit (which is standard on Prada gowns), the bust is terrible (also standard) and the cape seems like a curtain rather than a showpiece.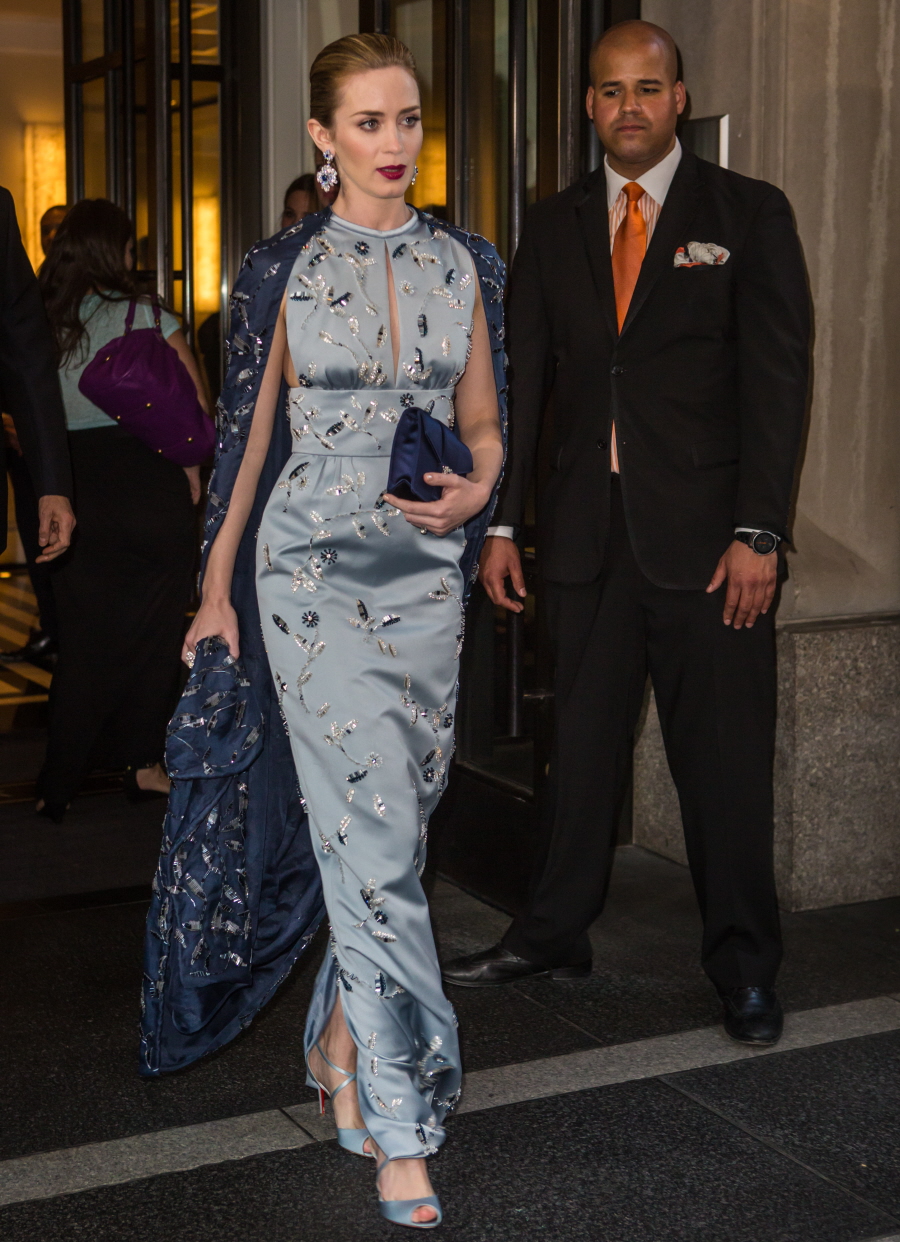 Photos courtesy of Getty, WENN.