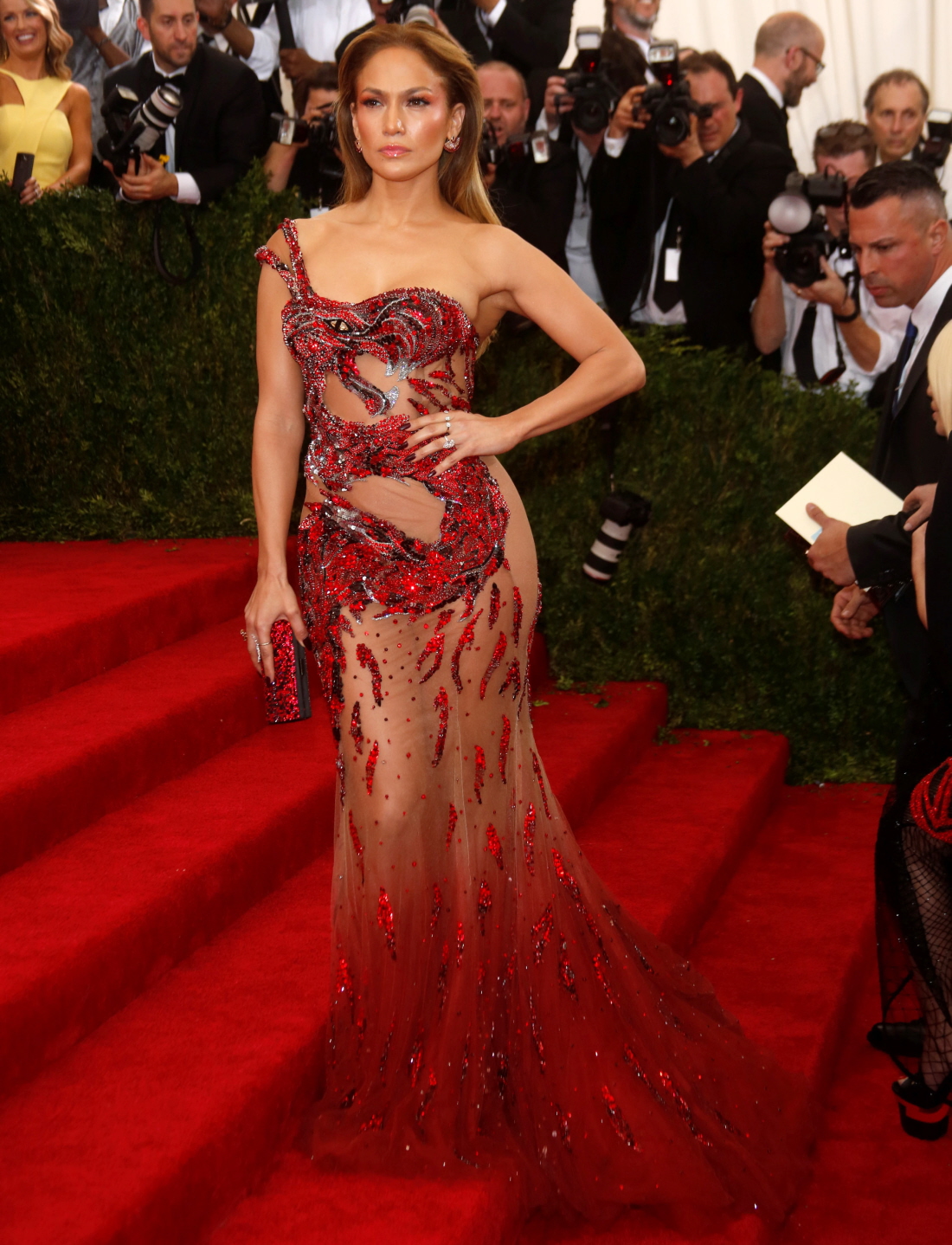 Of all the nearly-naked women on the Met Gala red carpet, I actually think Jennifer Lopez did it best. Kim Kardashian and Beyonce's gowns weren't on-theme, and they just seemed needlessly exhibitionist. At least J.Lo's Versace gown was red, and she styled it with an eye towards keeping it in-theme. Is it still over the top? Of course. But I'm a '90s Girl, and I'll always love it when Jennifer goes old-school and wears Versace.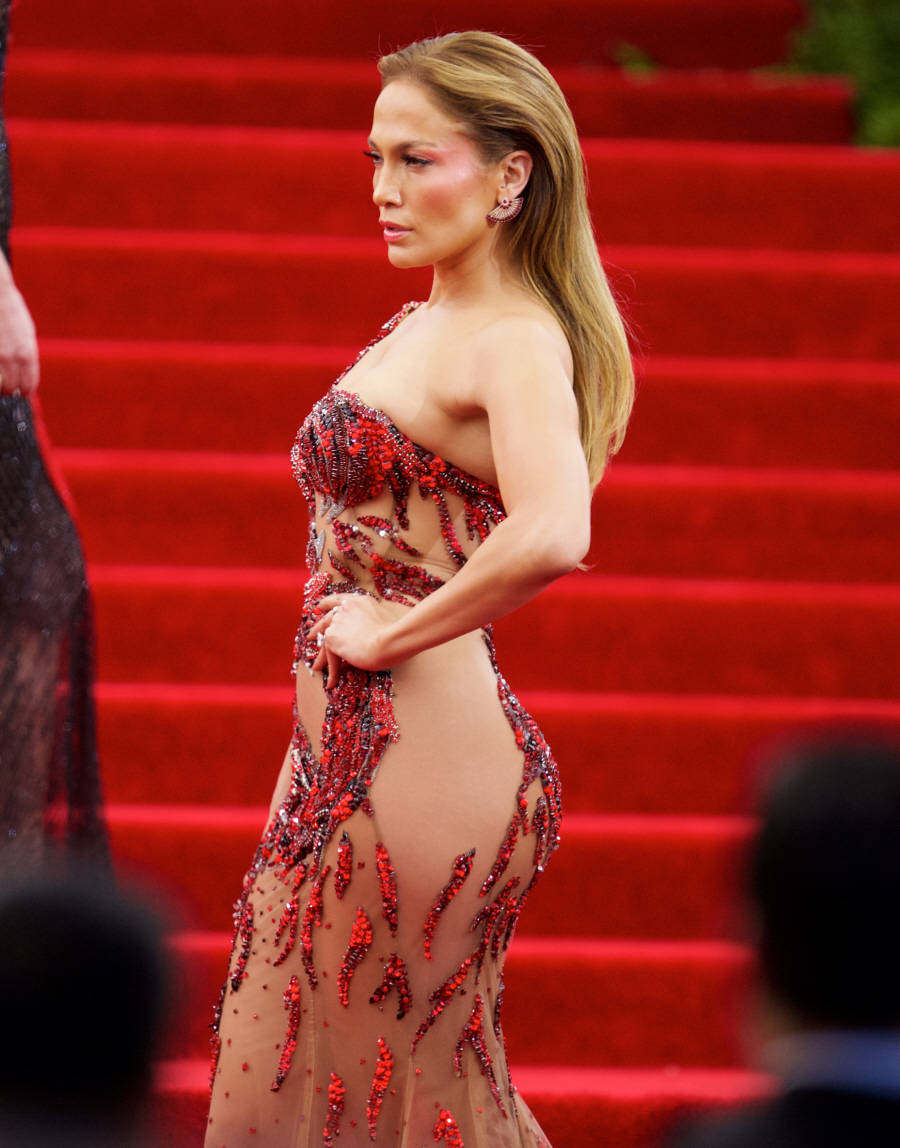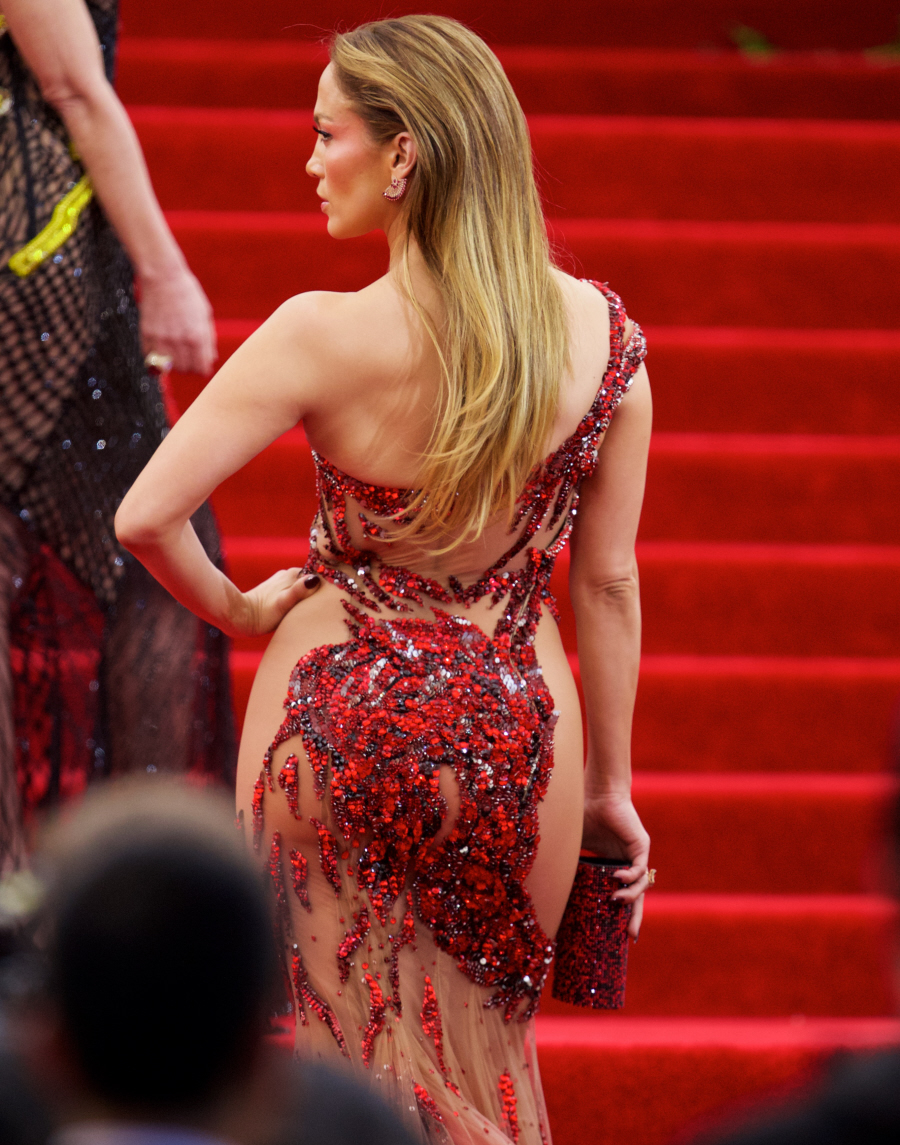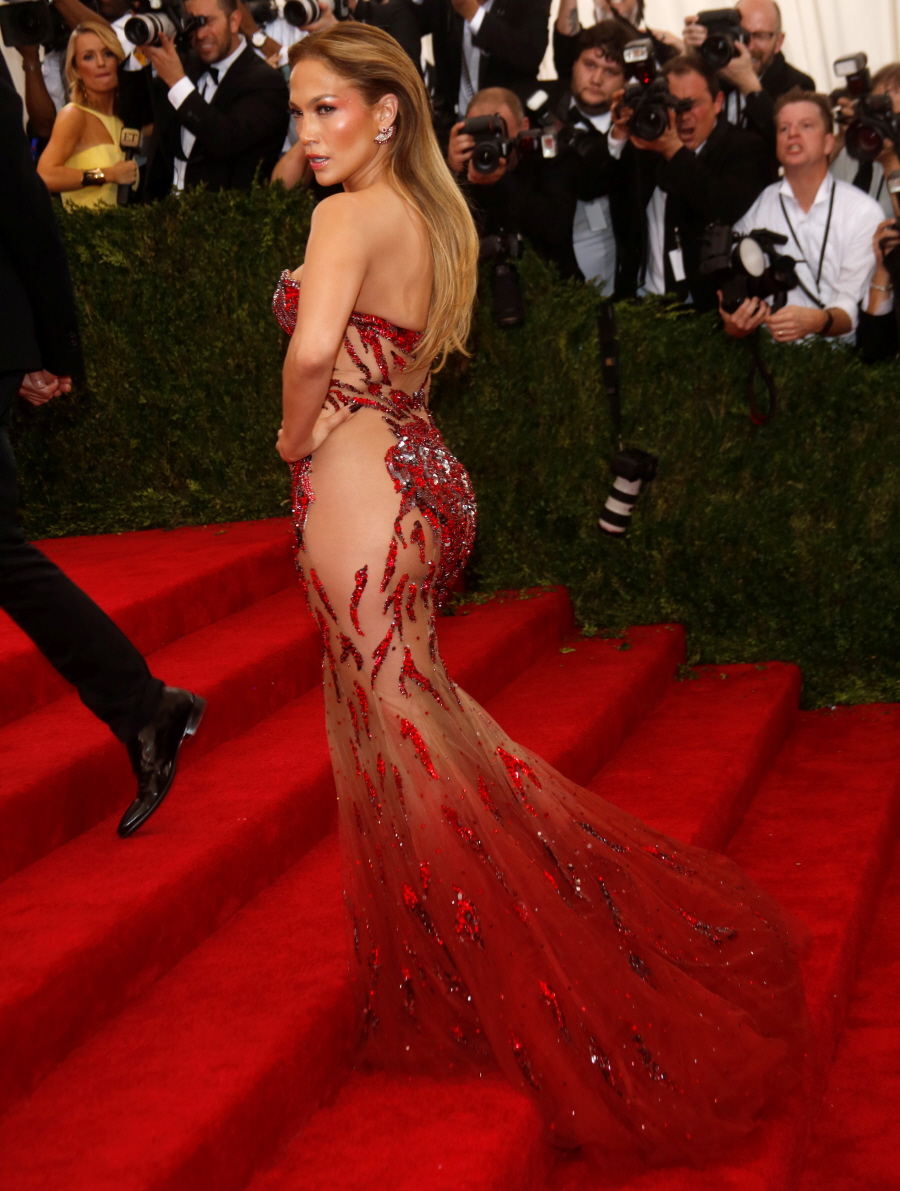 Wendi Deng (formerly Wendi Murdoch) was one of the co-chairs of the event. She wore this blue Oscar de la Renta which… it's okay. I probably would have liked it more on another woman. Wendi sort of cheapens it, right?
Lorde got to wear a custom Calvin Klein dress – she was one of only a handful of Calvin Klein-clad ladies, along with Kendall Jenner and Rose Byrne. I really like Lorde and I think this dress suits her personality. And after so much nudity on the red carpet, it's refreshing to see a young woman covered up like this. She stood out because she wasn't exposing herself.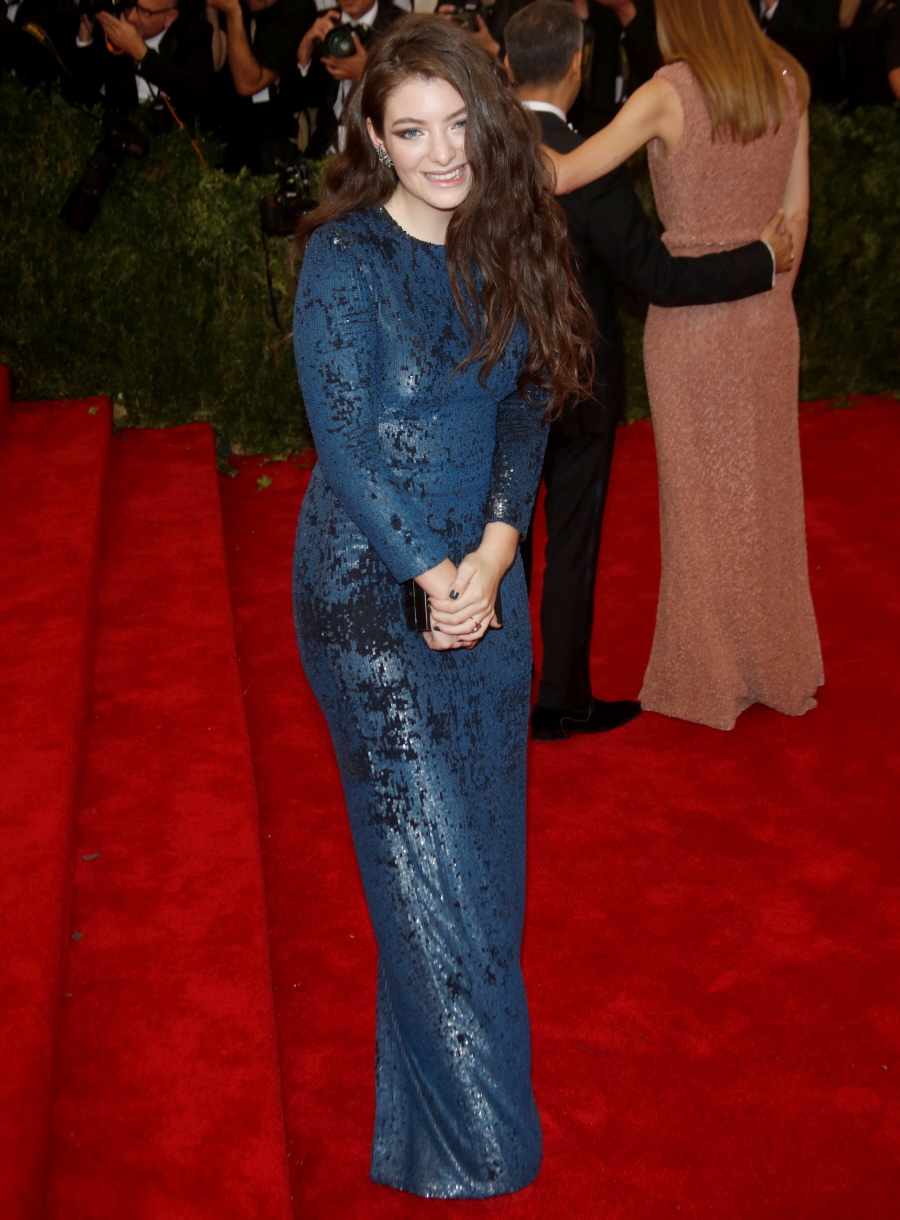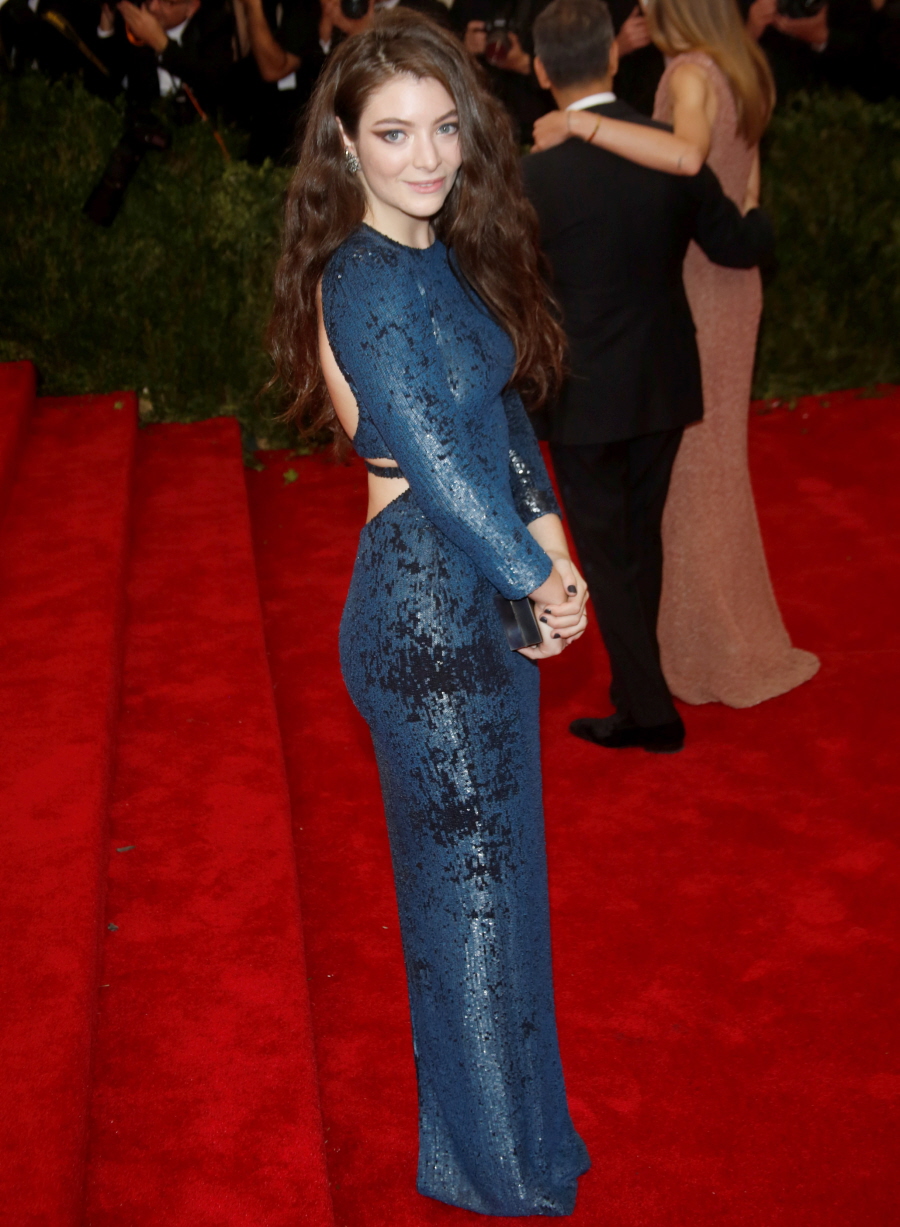 And here's Rose Byrne (and Bobby Cannavale) in Calvin Klein. I like this a lot too – it's Chinese-themed, but deconstructed.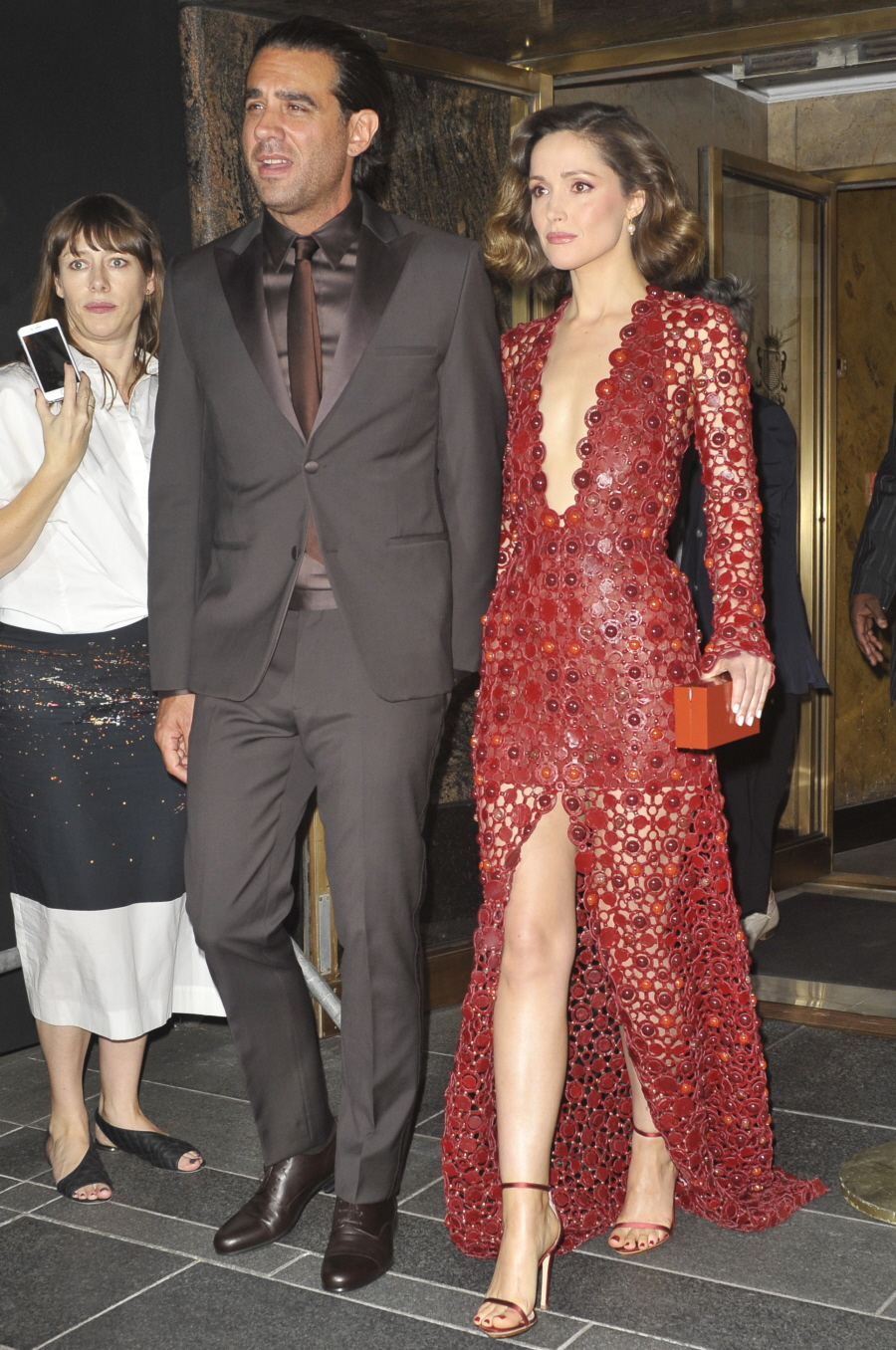 Photos courtesy of Getty, WENN.