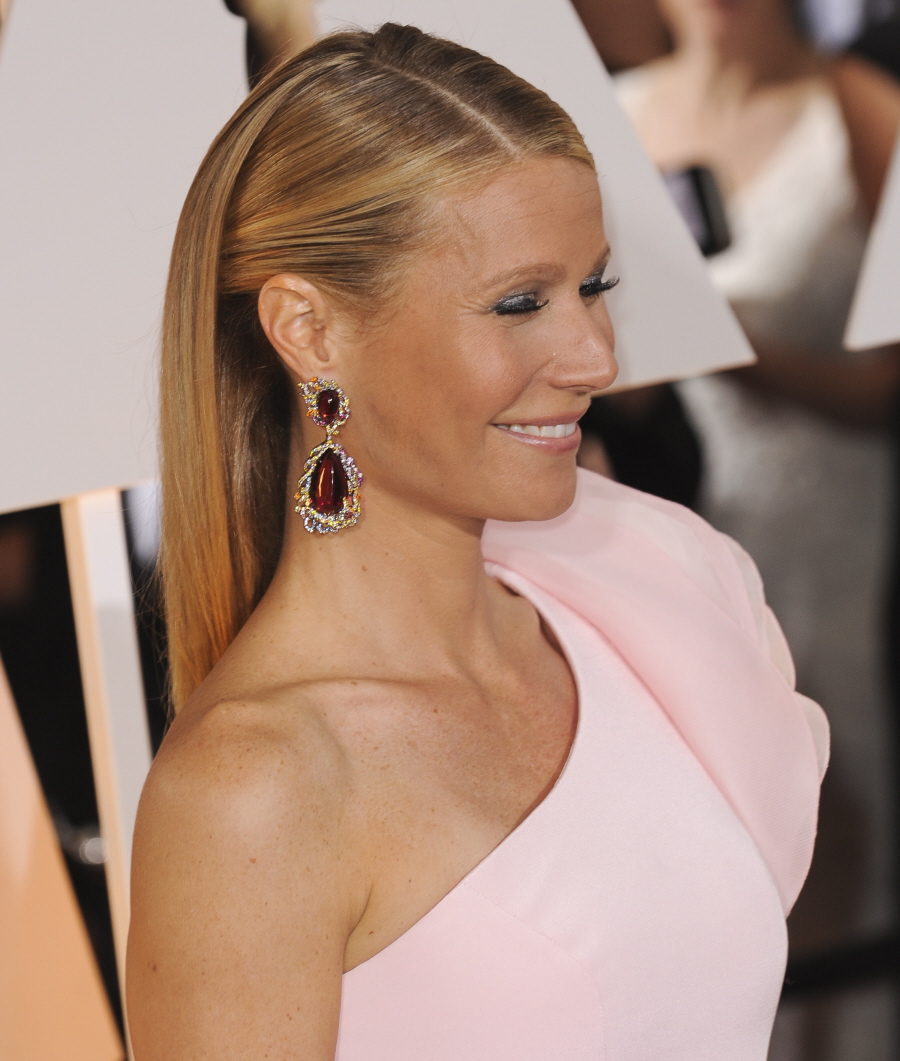 Gwyneth Paltrow gave a lengthy interview to Fortune this week to promote Goop's latest collaboration. This is the biggest thing Goop.com has ever been involved with: Gwyneth signed on as an investor and creative director of an organic makeup line called Juice Beauty and in turn, Juice Beauty invested in Goop.com. There's a lot of business information about the company and why Gwyneth thinks it's important, but I'm just pulling out some highlights. You can read the full piece (and watch the video) here.
Being creative director for Juice Beauty: "The company is kind of my dream in terms of alignment… We'll leave the scientific formulas to the chemists. I'm very involved in everything from textures, consistencies, color, palette. With the makeup, I've been very involved in everything – not the chemical formulations – but how the formulations will look and feel. All the way to the packaging and branding."

On her contract with (non-organic) Max Factor: "I still have a contract with Max Factor in the rest of the world. But soon this will be the only one.

Cutting back on her endorsements: "I'm really trying with my e-commerce business – trying to narrow it down and be very strategic about it and mindful of the alignments I make. Juice is our first foray into our own label product. I don't look at this as an endorsement, because I care so much about the ethos of the company and the product that they're making.

Her involvement with Goop: "Every day. Right now I'm inextricably linked to the company. The company needs me and my presence. Until it's a brand that doesn't need me – which I hope will happen in the next five years – it's important that I'm there and committed. I haven't filmed anything in a year because I want to properly do this. I'm doing edits all the time with my buyer, and we have a new ad sales team, and they're bringing in partnerships there. It's just a lot. It sounds trite to say I'm involved. It's my company and I work there every day. It requires a lot of me, and nothing happens without me being involved except coding.

Whether Goop is profitable: "We make money. It surprises me when we look at the balance sheet. Our revenue is good. We don't lose money. Our burn rate is pretty high. We have to hire people all the time. We don't have any debt at all. We just hired this incredible ad sales team. We need to take money in order to grow.

Her Food Stamp Challenge failure: "People love to get hyper-involved in the decisions that I make. The point was to bring awareness to the fact that we have a really long way to go in this country, and that even eating fresh food is a luxury, and it really shouldn't be. I found it really incredibly challenging. I'm really glad that I understood what millions of American families are trying to do. Like what I said on the website, the fact that women aren't paid what men are paid just makes the problem worse. Because if women were paid an equal wage – certainly the choice to feed your family more nutritious food would be available.
Reading through the full transcript, I was actually impressed with Gwyneth's business ambition and goal-setting for Goop. But with the good comes the bad – only Gwyneth would treat her multi-million-dollar Max Factor contract like it was dog sh-t on her Jimmy Choo. Of course she got that Max Factor money – PEASANTS! – and in turn, she'll diss all of the non-organic makeup lines out there. As for Gwyneth's daily, hands-on involvement and her supreme sacrifice of not doing any films for a year just so she can focus solely on Goop… well, if that's what it takes to get her off of movie screens, then YAY.
Oh, and "People love to get hyper-involved in the decisions that I make…" God, she's such a snot. The whole raison d'etre of having a huge lifestyle company and a big social media footprint is because you want people to pay attention to the decisions and choices you make. You can't invite people in and then complain about it.
Meanwhile, the current issue of Us Weekly has a story about Gwyneth and her boyfriend/lover Brad Falchuk. They had a dinner date at Jon & Vinny's in LA, and after dinner, they danced to Nicki Minaj's "Truffle Butter." Goop is so gangsta.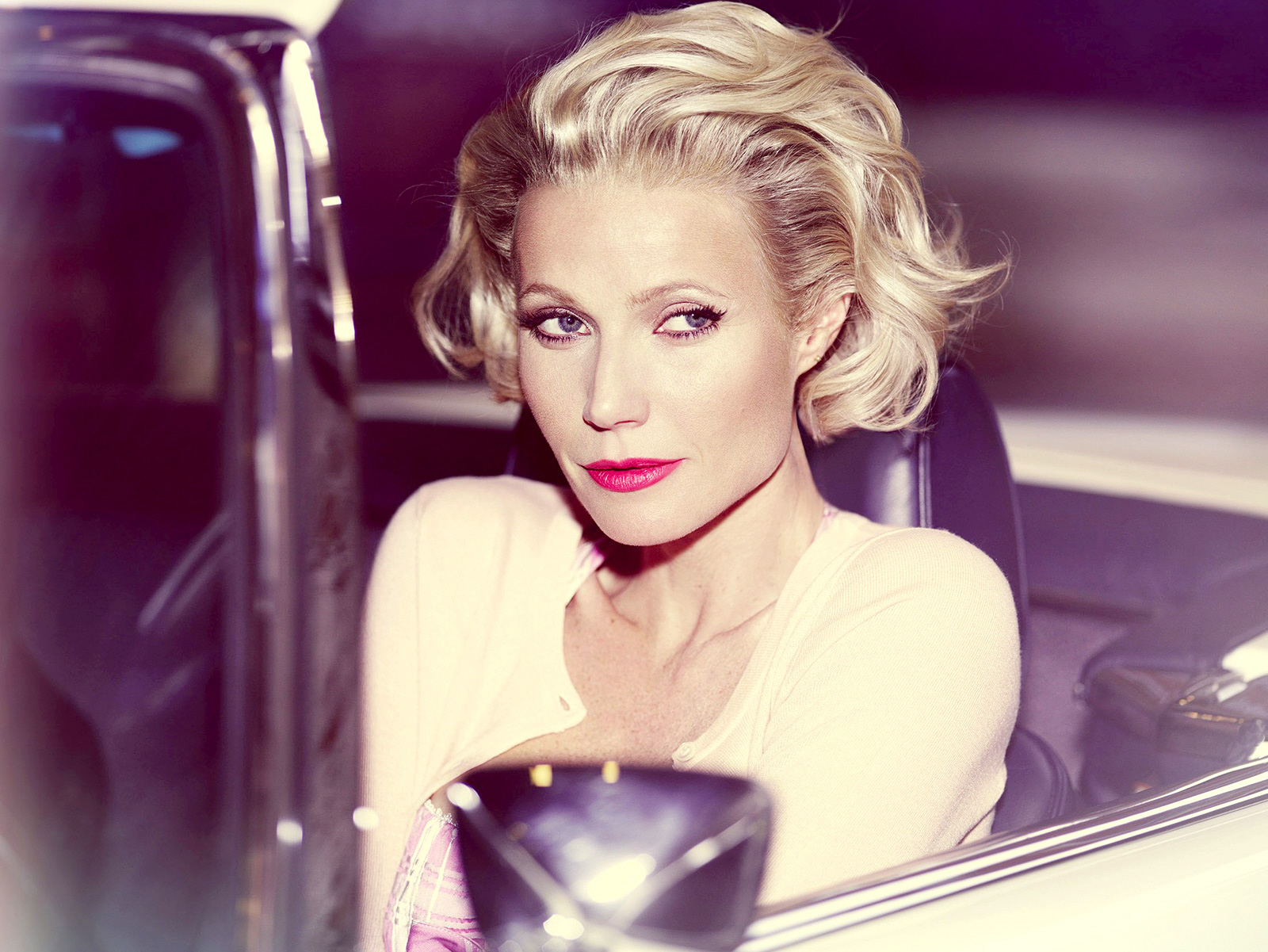 Photos courtesy of WENN, Max Factor.