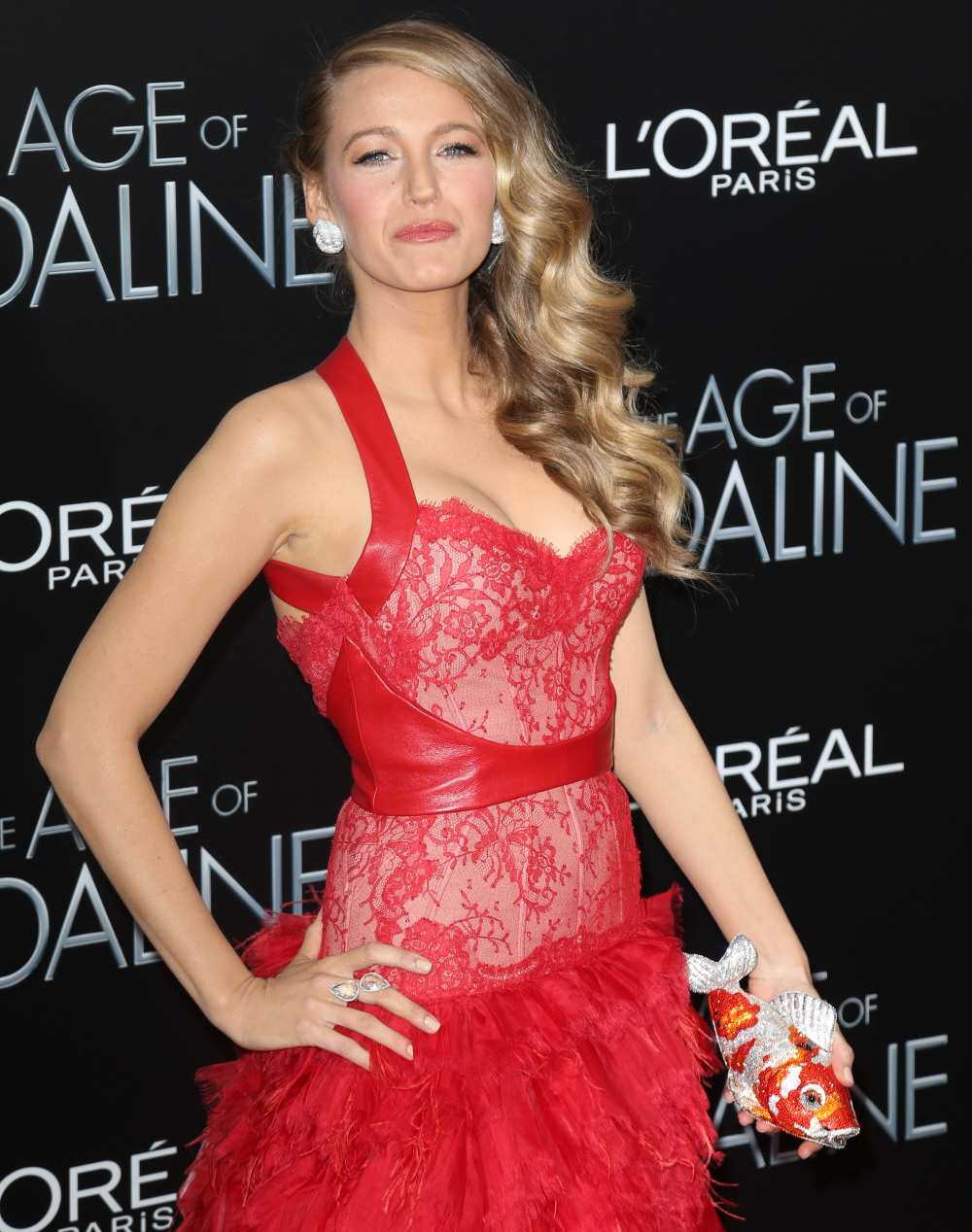 Am I the only one still wondering what was up with Blake Lively's absence at the Met Gala on Monday night? Her rep said her absence was because she was filming movies "back to back" in Asia. Which… is easily disproven, considering everyone has access to IMDB. Her IMDB lists All I See Is You as her next film, so maybe that's filming in Asia? Maybe? But there is some good news (sort of) for Blake's career: she did just get a legitimate job! She's been cast in the new Woody Allen film, which will be filmed this summer:
Fresh from opening The Age Of Adaline, Blake Lively will join the ensemble cast of Woody Allen's next film. She will join Jesse Eisenberg, Bruce Willis and Kristen Stewart, I'm told. As usual, the film is untitled and there are no plot details, but the picture is being produced by Letty Arsonson, Stephen Tenenbaum and Edward Walson, his usual collaborators.

Allen is casting the film as he prepares for the Cannes premiere of Irrational Man, which stars Emma stone and Joaquin Phoenix and will be released by Sony Pictures Classics July 24th.

It's a good time for Lively, as Age of Adaline has grossed $24 million so far domestically as nice counter programming against the behemoth Avengers: Age Of Ultron. Lively is next booked to star alongside Jason Clarke in the Marc Forster-directed All I See Is You. Then she will join Allen's film. She's repped by WME and Management 360.
The way Woody Allen almost always works is that he films for about eight to ten weeks in the summer months, cuts the film quickly and starts writing another script, which will be made the following year. So… Blake will be working this summer on a Woody Allen film. I doubt she cares about the rumors and accusations, by the way. She, like so many actors, just wants to work with Woody. I would assume the same is true of Kristen Stewart, Bruce Willis, etc. Also: Kristen and Blake in the same movie? Miss Perma-Grump and Miss Sunshine? It will be epic.
Meanwhile, Blake has a new interview with the BBC's Newsbeat. Some assorted quotes about baby James and her post-baby body.
She's not glamorous in real life: "We don't have red carpets in our house. Or glam squads and people making us look awesome and making it look easy every day. What our house is like, it's just in complete chaos. It's lasting on no sleep and not knowing what to do because you're a parent."

Her post-baby body: "I'm still 15 pounds heavier so it's nice that people think I lost my baby weight. I still haven't lost a pretty good chunk of it, but it's also the pressure – who cares? There's pressure to lose it, or women are like supposed to look like they did when they were 19 right after you give birth to your child, I think it's silly." Blake says breastfeeding has helped, but she's "not really obsessing" over losing any more weight right now.
To my eyes, it does look like Blake has lost all of her baby weight and that her body snapped back really quickly after giving birth. That's what being tall and leggy will do for you, people. But she's right… who cares? She's happy and healthy and I hate that new moms are expected to bounce back quickly. I also hate that new moms are being constantly asked about their bodies. Ugh to all of it.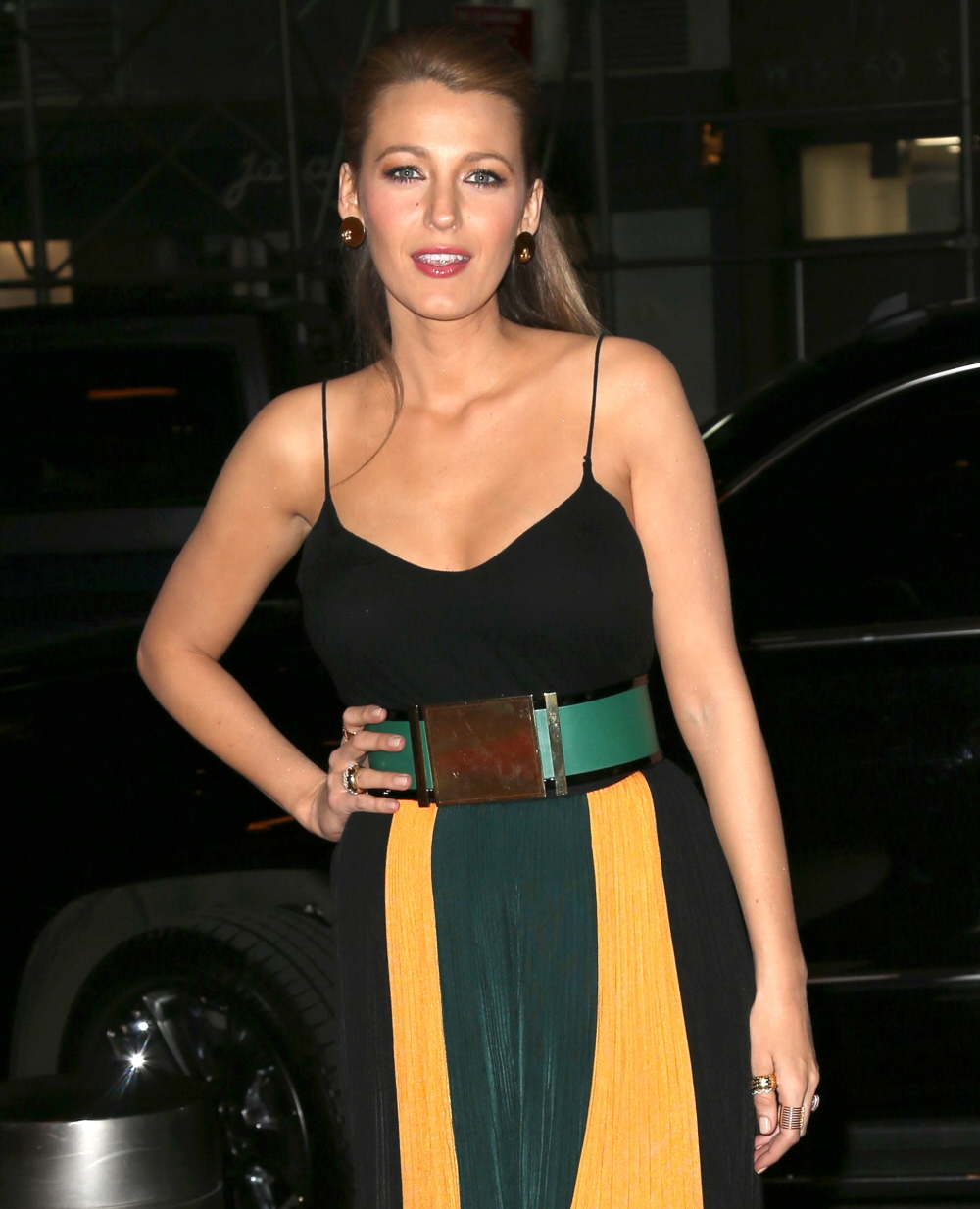 Photos courtesy of WENN, Fame/Flynet.