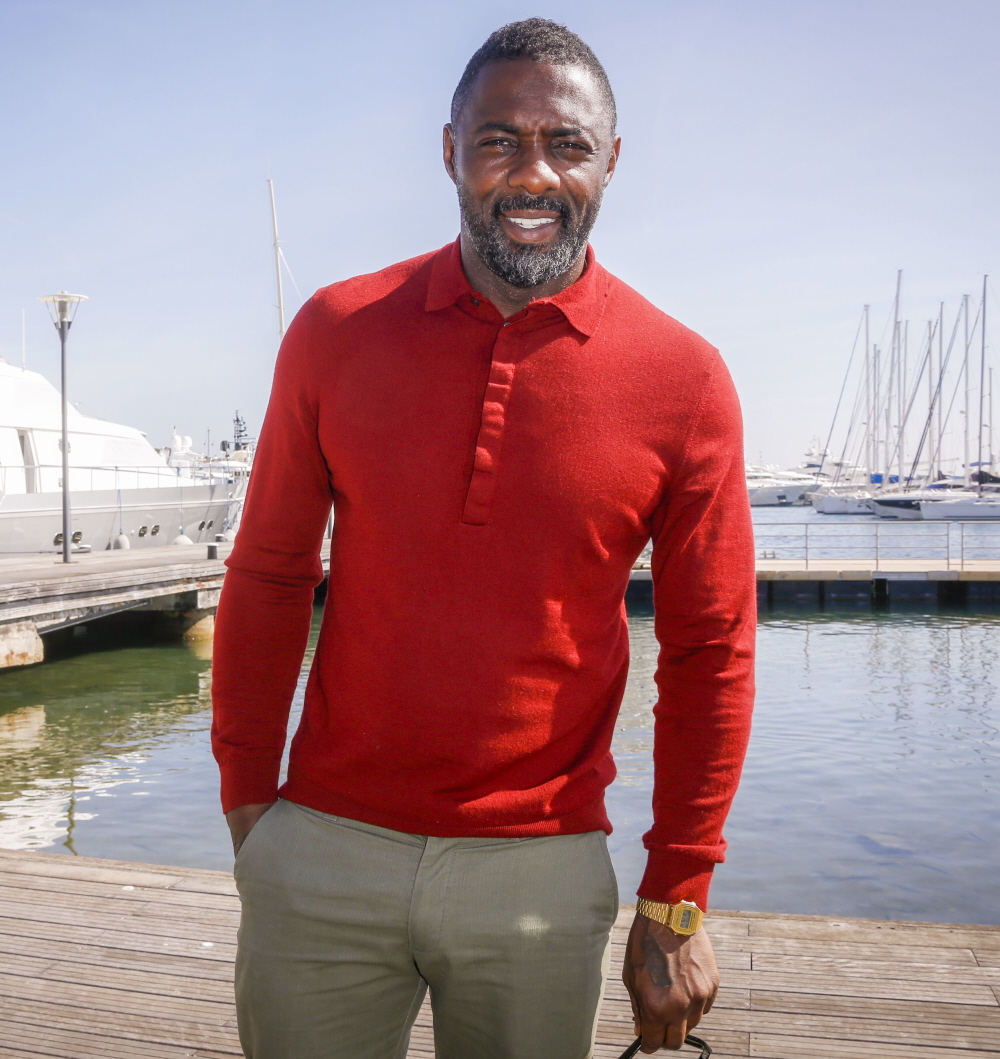 Maybe this is just an excuse to post nice photos of Idris Elba and his overwhelming thunder. Maybe I'm just trying to help out all of the British Celebitches still reeling from the UK election, in which David Cameron and the Tories came out with a big majority after going full-throttle negative on Labor and Liberal Dems. Maybe Idris makes all the pain go away.
These are assorted Idris photos from April that I never got around to posting, my bad. There weren't really any Idris stories to go with the photos, and so I guess I sort of forgot about them. But it's nice to have an Idris post on a lazy Friday, isn't it? So much thunder. So lovely.
Here's why Idris is making headlines today: because he just broke the "flying mile" speed record in South Wales. Idris has been filming a Discovery Channel series called Idris Elba: No Limits (which is also the title of my Idris-themed erotic fan fiction). During filming yesterday, Idris tried out the "flying mile" in his Bentley. The "flying mile" is where you start the mile not at 0 mph, but with a head start – you get to build your speed before the start line, with the speed measured between the two points. Idris ended up breaking the previously-set record of 174.8 mph. Idris got up to 180.4 mph. Well done, Big Driis.
And in case you still have all the feels about the UK election, here are some photos of Idris on the set of Luther from a few weeks ago. He and the crew were celebrating something with Krispy Kreme donuts. Look at that fine man make love to that donut. I could watch that all day. They could sell tickets to "Idris Elba Makes Love To A Donut." Idris Elba: No Limits With A Donut?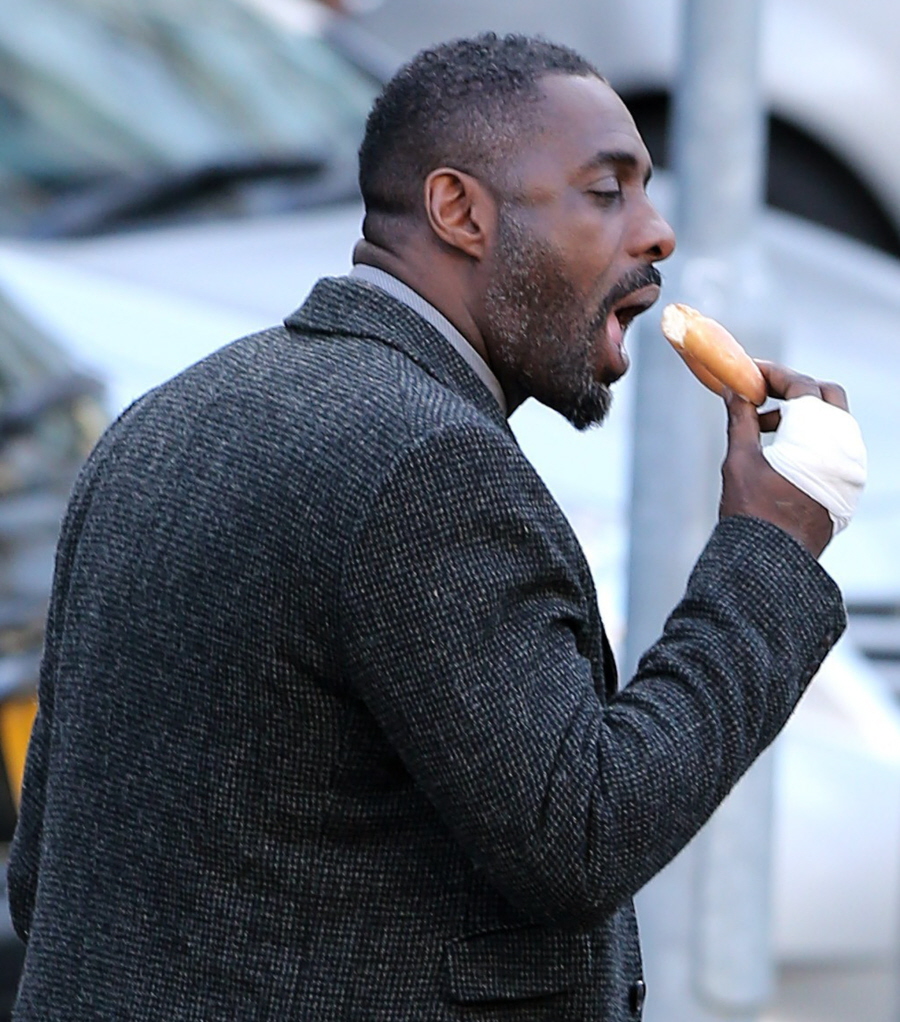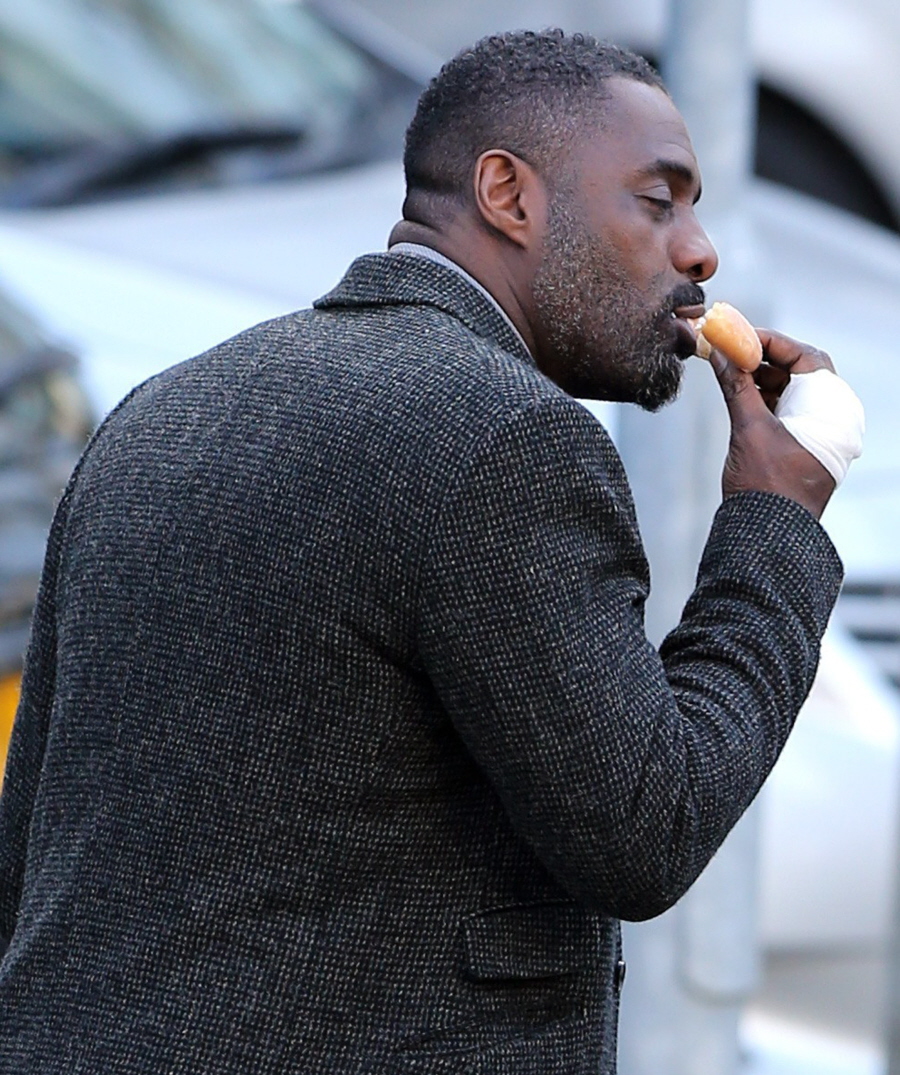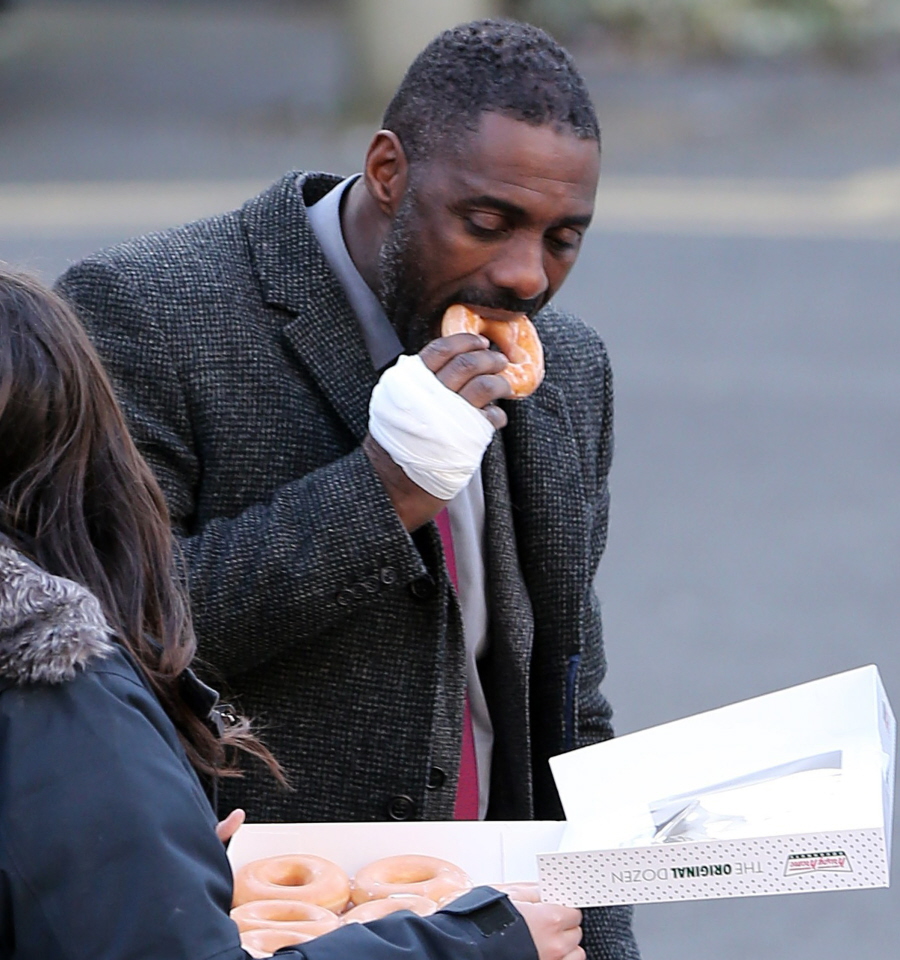 Photos courtesy of WEN, Fame/Flynet.