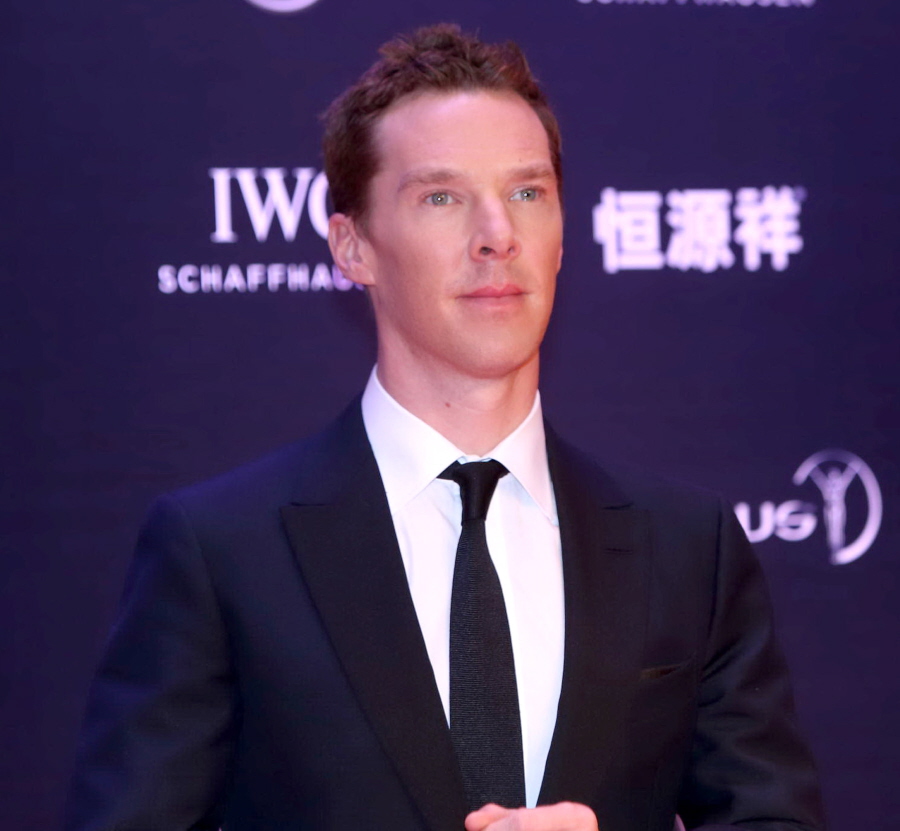 I was hoping to see some photos of Benedict Cumberbatch at last night's BAFTA TV awards in London. Alas, he didn't show up. He was nominated for Sherlock, his fifth BAFTA TV nomination, and now he's a five-time BAFTA TV loser. He's a BAFTA Film loser too – he was nominated for The Imitation Game earlier this year, his first BAFTA Film nomination, and he lost to Eddie Redmayne. This time around, Bendy lost to Jason Watkins, star of the miniseries The Lost Honour of Christopher Jeffries.
So why did Benedict not even show up? Was it because he figured he would lose again? Or was it because he's finally staying close to home as his wife is due any moment? According to sources, it was because of Sophie. That's not all – The Daily Mirror says that Benedict and Sophie have decided to call London home indefinitely, after flirting with the idea of a move to LA:
Where is Sherlock actor Benedict Cumberbatch putting down his roots? Elementary, dear reader…it's London. The Sunday People can reveal that, the global superstar has turned his back on the glamour and glitz of Los Angeles so he can raise a family in the English capital with his new wife Sophie Hunter.

Benedict, 38, and theatre director Sophie, 37, are expecting their first child in the next few weeks. And despite the lure of big Hollywood roles after a string of Oscar nominations for box office hits like 12 Years a Slave and The Imitation Game, the dad-to-be is determined to bring up his offspring on Holmes territory.

Benedict, who hopes to win a TV Bafta on Sunday night for his role as the Victorian detective in BBC One's Sherlock , said: "I am nesting for my family and just living a London life."

And in The Remarkable Case of the Modest Superstar, Benedict added: "I want to live as much a normal life as I can."
I didn't really think this was in question, at least for the time being. Benedict is scheduled for back-to-back projects in England for the next year, isn't he? And Sophie is still "theater directing" or whatever, and all of her best connections are in England. So of course they're staying there. For now. But we'll see what happens if, 18 months from now, Benedict gets offered some big project in LA or NYC or whatever. He would happily uproot his family, I'm guessing.
PS… Shall we even put bets on the Cumberbaby? I'm saying it will be a girl and they name her something like Delphina Hermione Wanda Cumberbatch.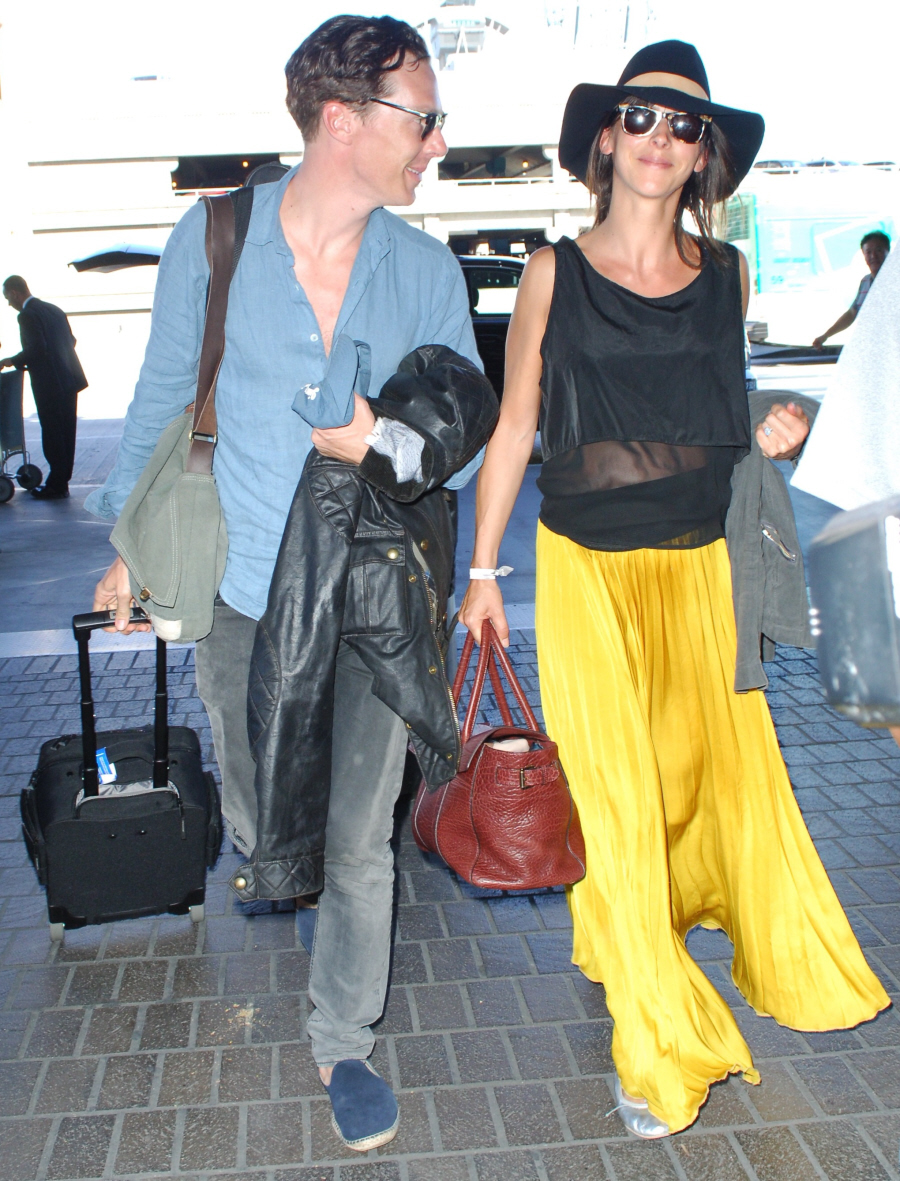 Photos courtesy of Fame/Flynet.