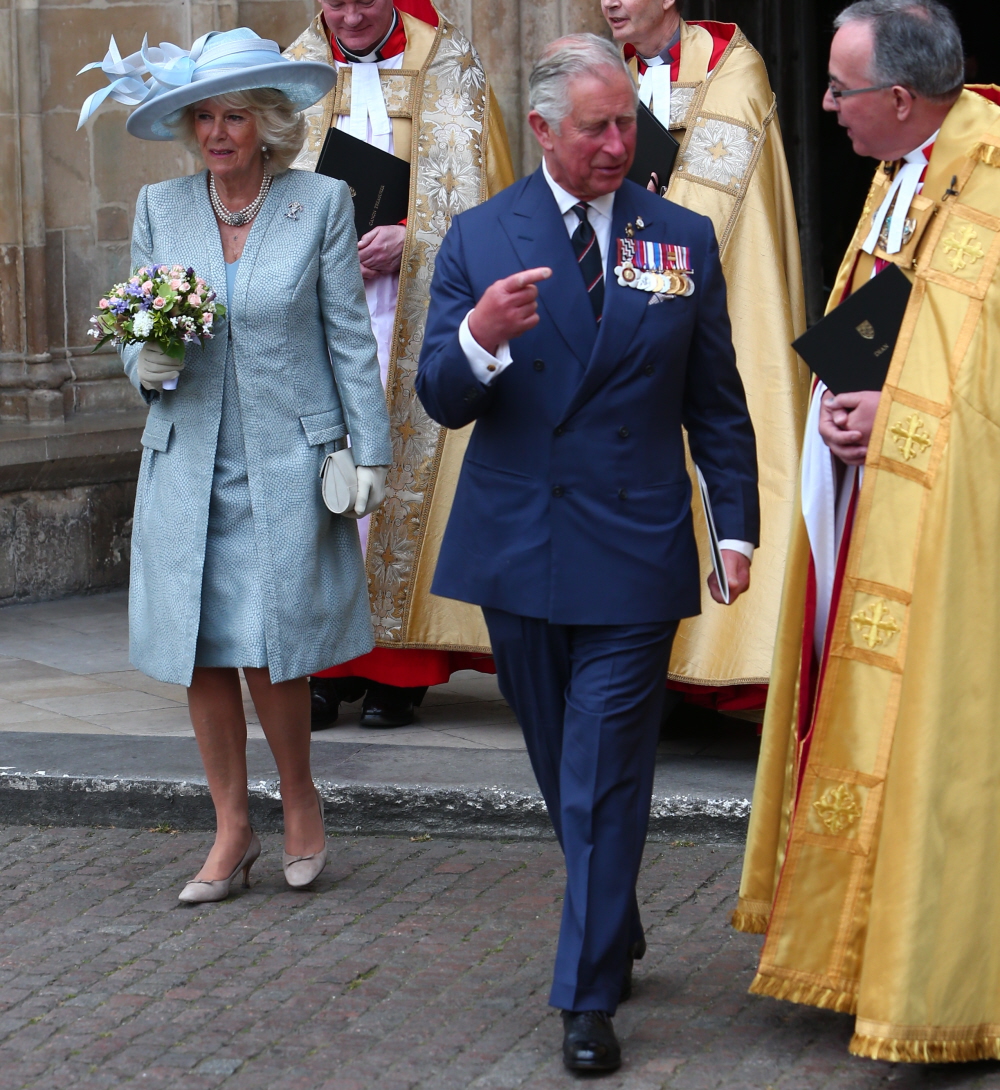 Here are some photos of the British royals and politicians at the Sunday VE Day service in England. Queen Elizabeth was there, wearing a rather beautiful navy coat and some gorgeous jewelry (that brooch is the business). I like her black hat too! The Prince of Wales and the Duchess of Cornwall were also in attendance. I think Camilla looks really nice here – I like her devotion to pale, silvery blues. If you remember, she also wore a very pale blue on her wedding day to Prince Charles. The color suits her.
While doing an event over the weekend, Charles gushed about his new granddaughter. He told well-wishers "I really was hoping for a girl. She is beautiful. I was hoping for a grand-daughter – someone to look after me when I am very old." I think it's really sweet how happy Charles is about having a girl in the family. Reportedly, he always hoped to have a daughter with Diana, and he was hoping that Harry would turn out to be a girl. Now he's got his granddaughter.
I'm also including a photo of newly re-elected Prime Minister David Cameron, who was at church with his wife Samantha. I wanted to mention Samantha in particular – is it just me or is Mrs. Cameron consistently underdressed? I don't mean that she's showing too much skin (she's not), but it just seems like whenever there's a formal event where ladies are in suits and hats, SamCam is wearing some breezy little dress and no hat. It's weird. Is she consciously going for a more low-key, less formal look?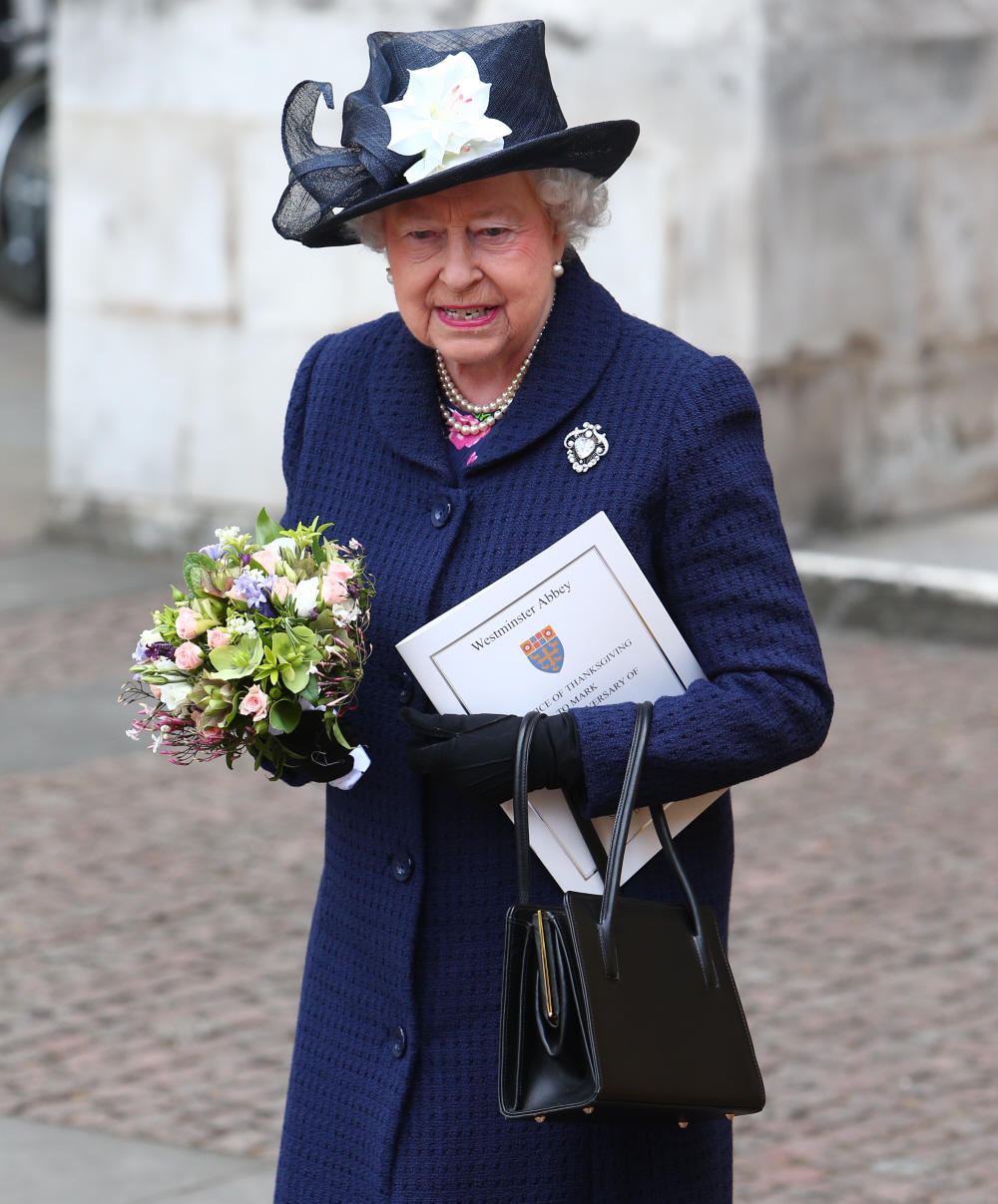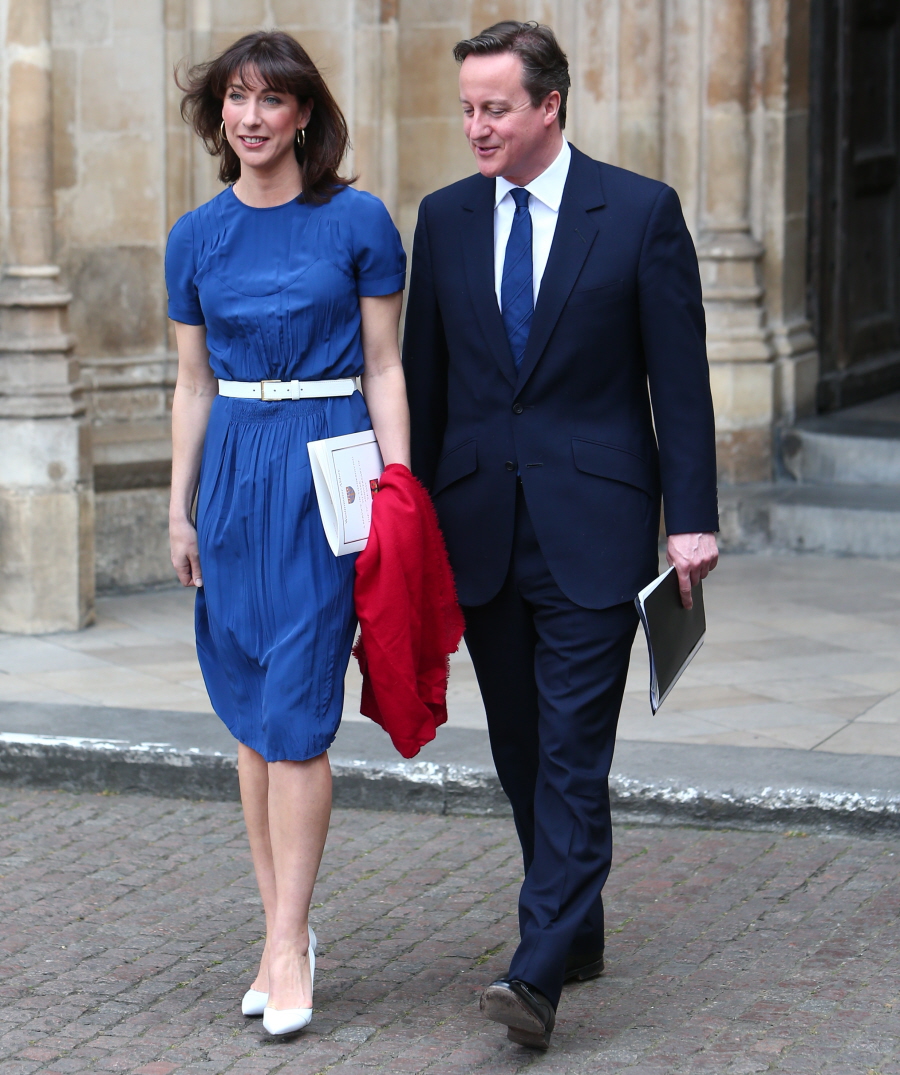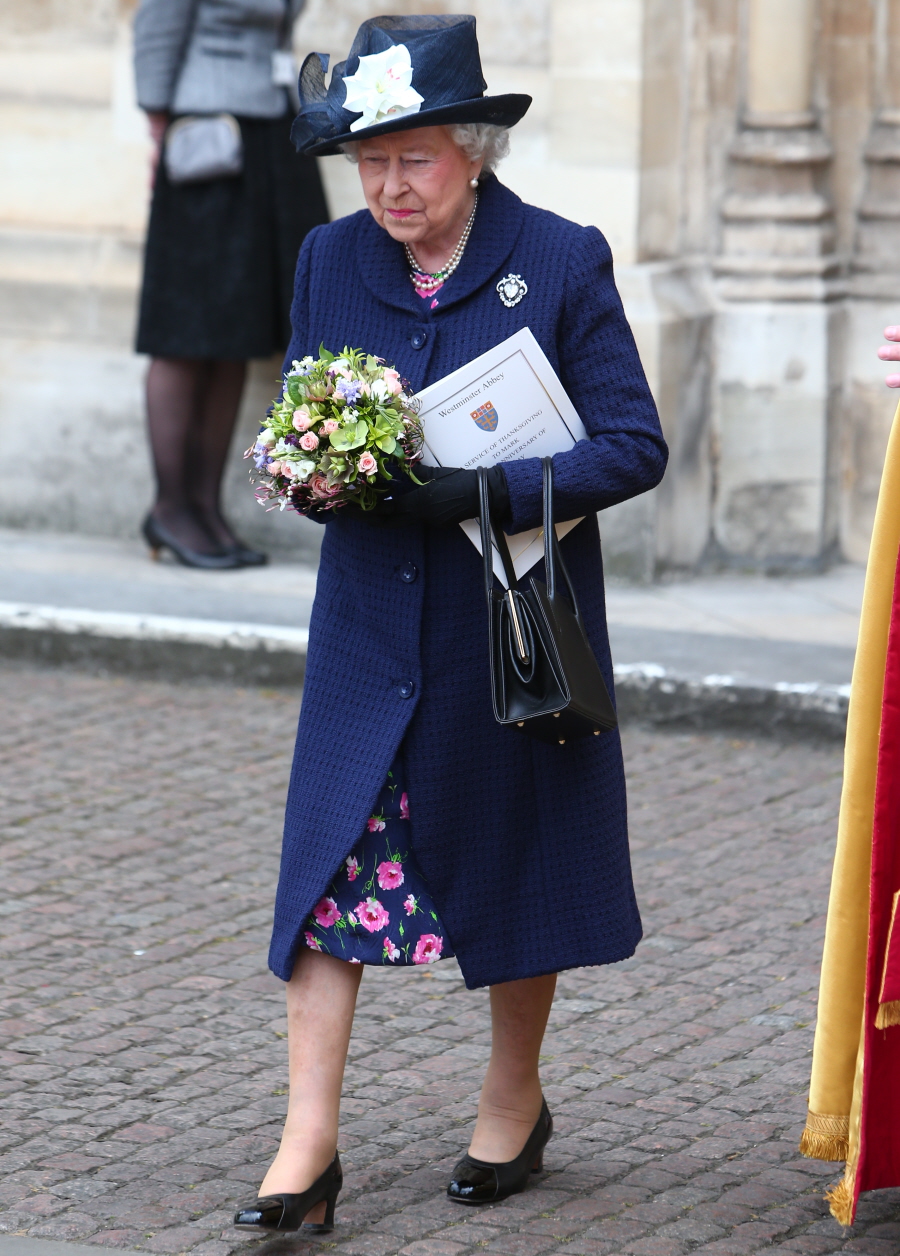 Photos courtesy of WENN.