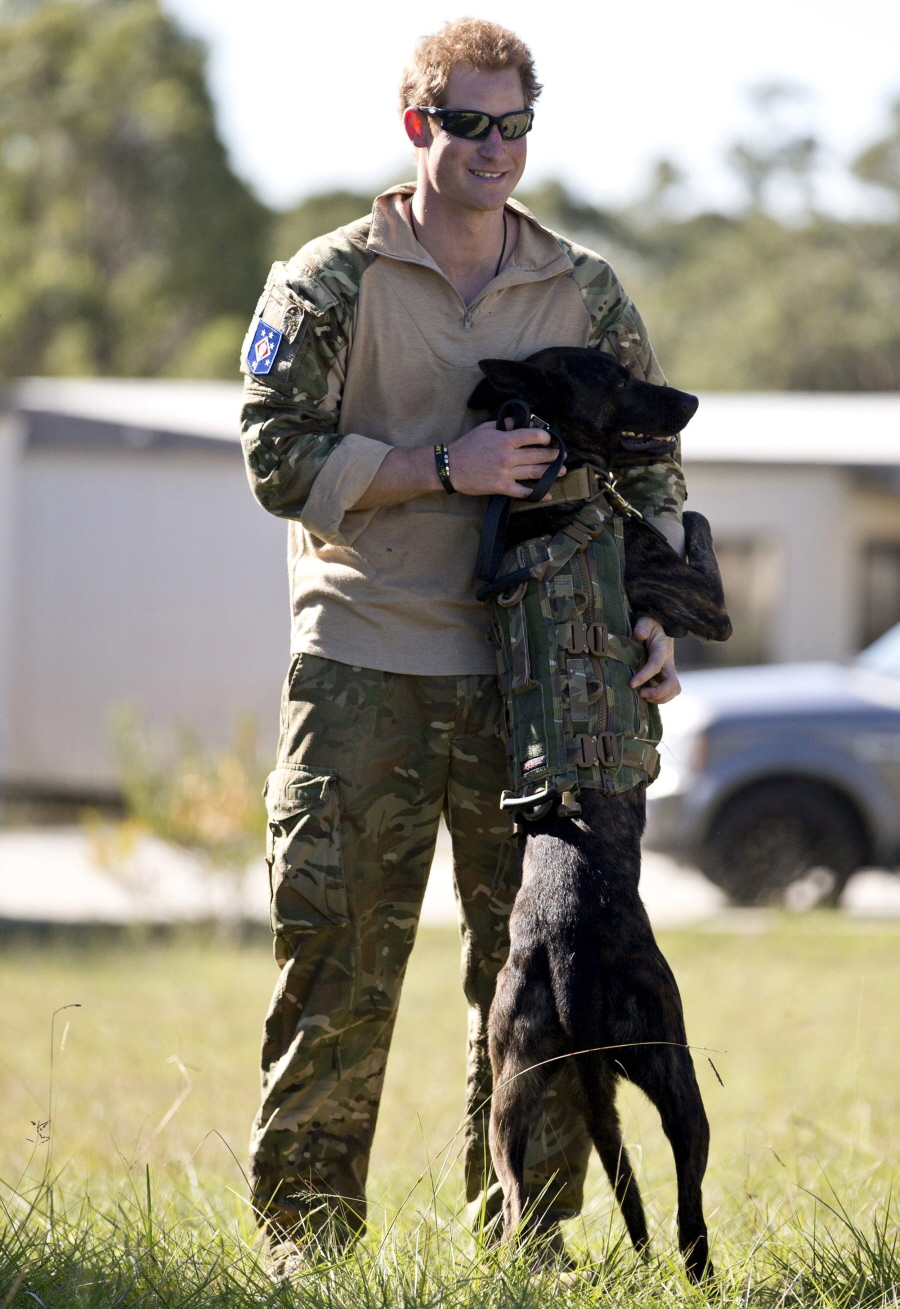 Here are some photos of Prince Harry finishing up his military training in Australia last week with the Australian Defence Force. Can I just say? Harry looks really badass in these photos. Like he could lead men into war. It's sort of a shame that he's retiring from his military career because I think it was something he enjoyed and something he was genuinely good at. You can read more about his training exercises here.
After Australia, Harry flew to New Zealand for a royal tour, his first of NZ. He also did a lengthy interview with Sky News and he ended up talking about how he can't wait to have kids! Some assorted quotes (I'm including the video of the interview below):
Harry on the idea of settling down: "There come times when you think now is the time to settle down, or now is not, whatever way it is, but I don't think you can force these things it will happen when it's going to happen. Of course, I would love to have kids right now, but there's a process that one has to go through and… tours like this are great fun. Hopefully I'm doing all right by myself. It would be great to have someone else next to me to share the pressure. But, you know, time will come and whatever happens, happens."

Leaving the military: "It is a crossroads. I'm in the same position now as other people in my year group, or my rank would be in. Because I'm a non-grad, I'm slightly behind everybody else. And most of the guys I joined with … have already left, for numerous reasons. But it is a case of, if we move on, more responsibilities come. And, I suppose with wanting to take on slightly more of (the royal duties) role, I don't really feel I would be in the right position (to help) the careers of more soldiers or to take on the responsibility of continuing to fly, for instance. So it is a balance, and I've tried to get it right over the last six months to a year, before I finished. And it was getting hard. As I said: I'm at a crossroads. A lot of guys my age, when they get to captain, they leave, and that's because a lot of guys join for the outside, for the excitement of running around in the bush with soldiers and there is a point when you have to take the next step and go to a desk and do staff college and become a major and so on. And with all that comes responsibilities and a lot of your time, which, if I'm doing this sort of stuff, it doesn't work. I don't want people to cover for me."

His royal role: "As long as people back home … know that they can trust me, that I'm making the right decision and that whatever it is, it will be something that means I can give something back. This part of the role is fantastic but I and William – both of us – feel as though we need to have a wage as well; to work with normal people, to keep us sane, to keep us ticking along. In the future, from our point of view, if we want to make a big contribution, or a valid contribution and be taken seriously, then we need to work alongside other people."

His niece Princess Charlotte: "I didn't see any coverage at all. He sent me two photos; one before everybody else, which was nice, and then another – one with her back with George back home. So, as I said, I'm so looking forward to seeing her, to meeting her and to holding her. She was a little bit late, hence I missed her. So she'll have to work on that! But apart from that, it's fantastic news for both of them. So I'm thrilled."
Aw. I believe him when he talks about wanting to get married and have kids. I kind of think that's one of the reasons why he's leaving military service: he wants to focus more on having a personal life and finding a wife. Poor Harry. I hope he finds a nice bride soon!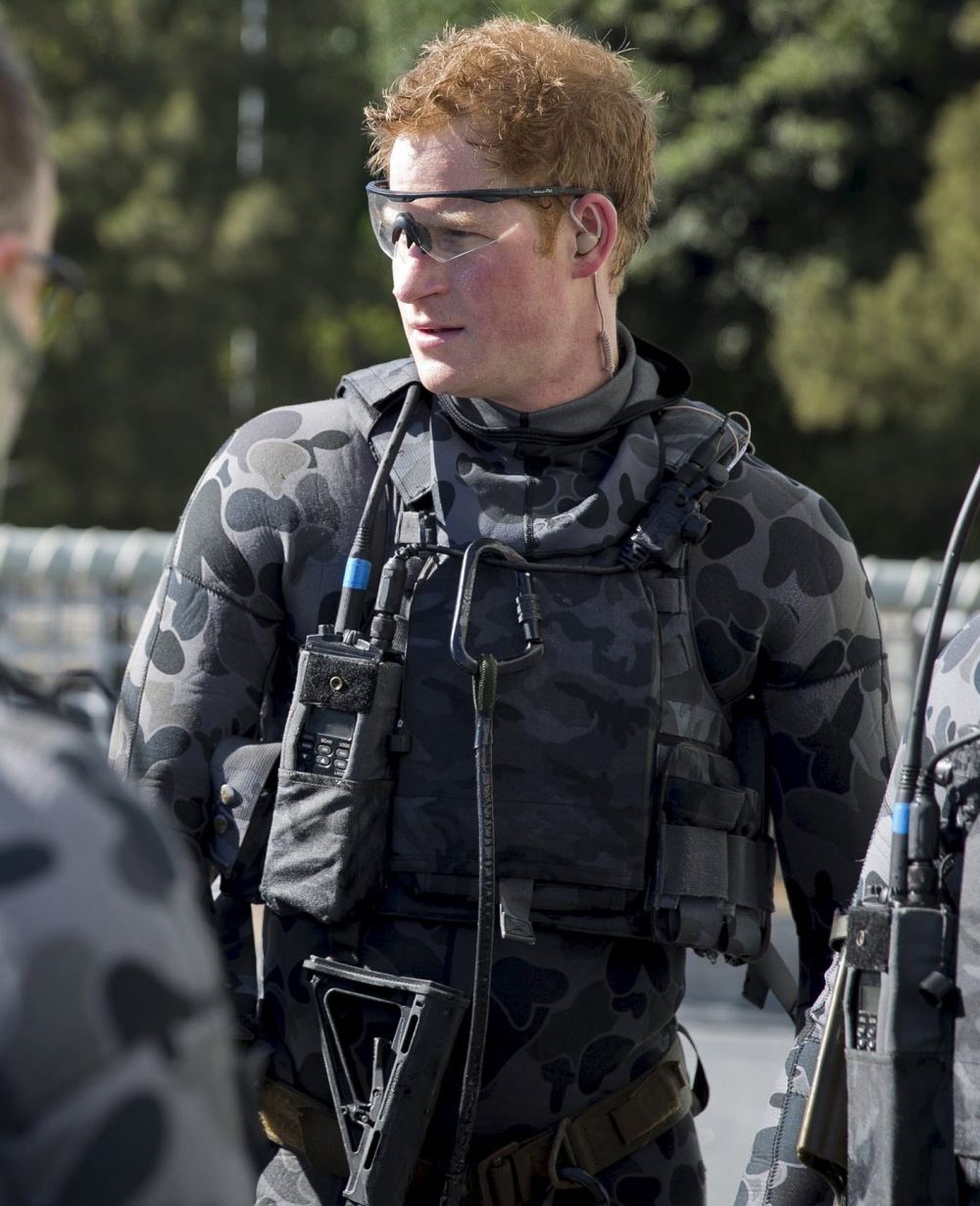 Photos courtesy of Fame/Flynet.