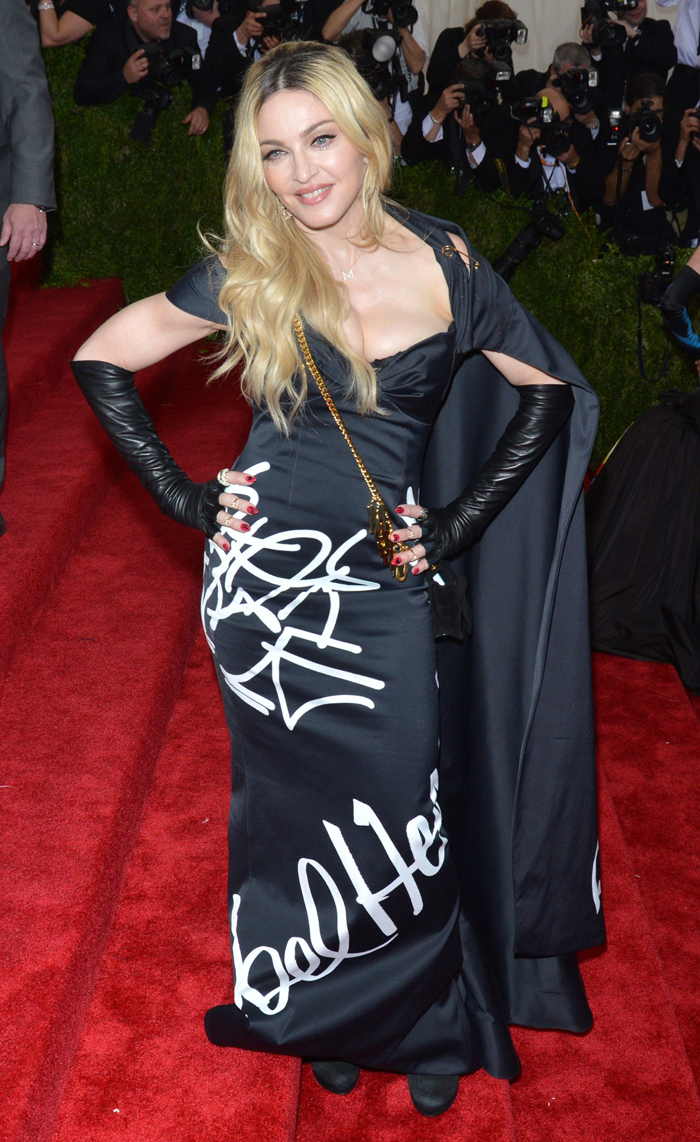 Two months ago, Marilyn Manson dropped an odd (for him) comment into an i-D interview to promote his Pale Emperor album and tour. This wasn't a reaction to the Drake incident from last month. From how the journo described the discussion, Manson was dropping an unprovoked, stream-of-consciousness thought: "I'm kind of interested in this Madonna record. She looks hotter than ever. I'd also like to let it be known that I still have a crush on Madonna and I would definitely fornicate with her."
Was it a real overture? Who knows. Manson says random crap all the time. I think he was serious but (even as a Manson apologist) believe the statement was half-cloaked in douchery. Here's my translation of Manson's offer: "Of course I'd sleep with Madonna even though she's 'past her prime.' See how generous I am? Yet I'm far too cowardly to make a direct play, so imma drop this random 'compliment' in between questions and drink it off later when she doesn't notice."
It took this long, but someone finally alerted Madge that she has a freak-ay admirer. She delivered the perfect half-response on Instagram:
"Um………thanks!" could mean many things, but it doesn't even rise to the level of "Call me, maybe." She layeth the smackdown and dismissed his "Oh, I'd bang you even though you're the Old" with less than a full sentence. Then Madonna retired to the boudoir with her latest 20-something dude and laughed at 46-year-old Manson: "He's the one who's too old!" (Here's something even more telling. Manson is following Madonna on Instagram, but she's not following him.)
FYI: Manson will be okay. He's currently grinding through a sold-out US tour, and he's back together with Lindsay Usich (who appears to be with him on tour). I hope she laughed at him too.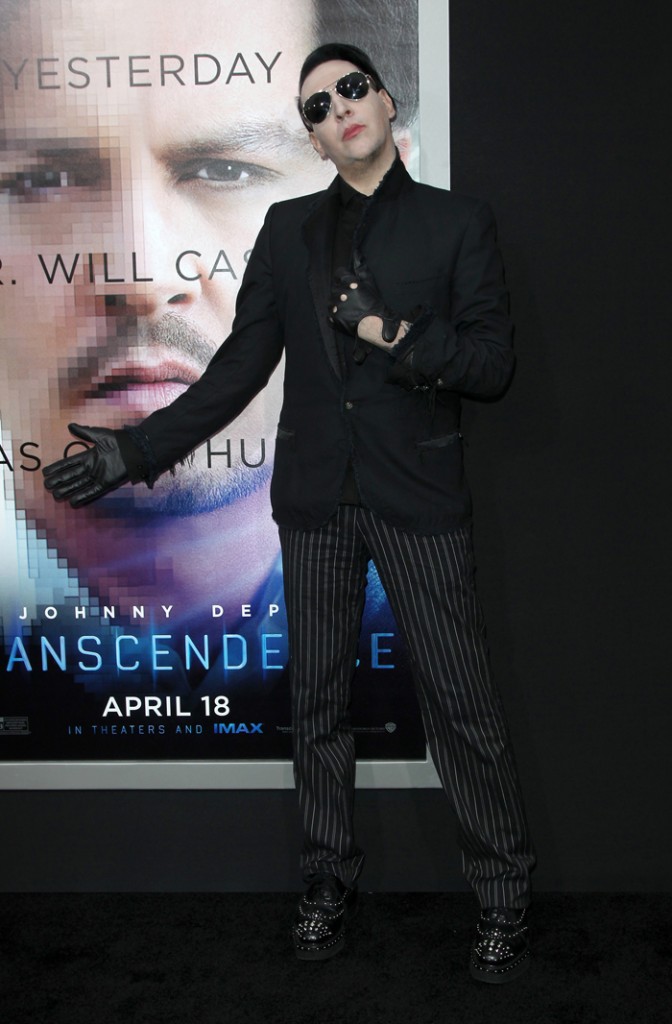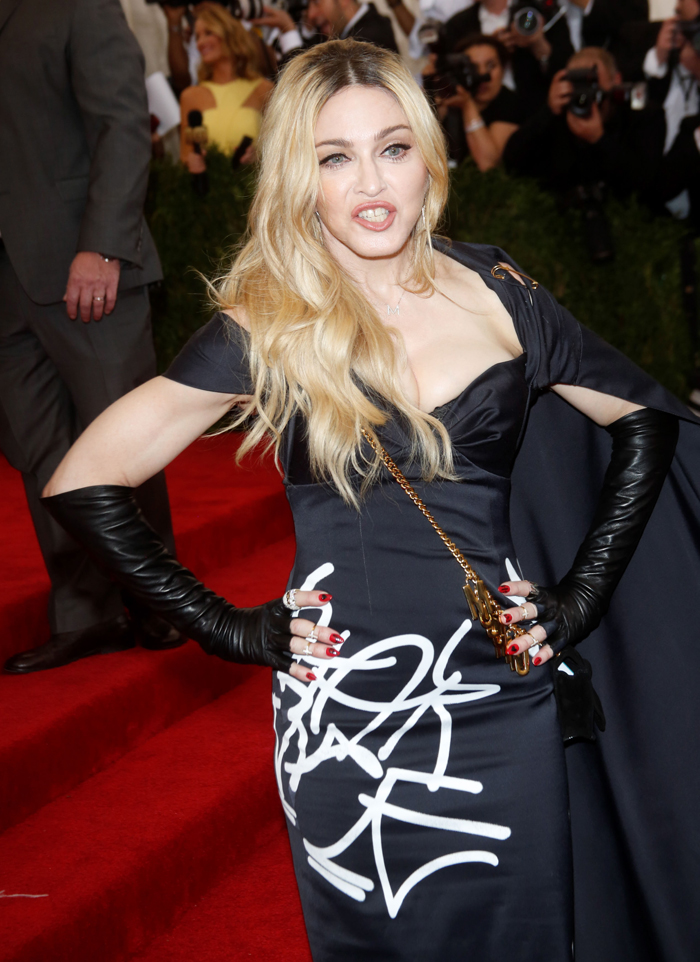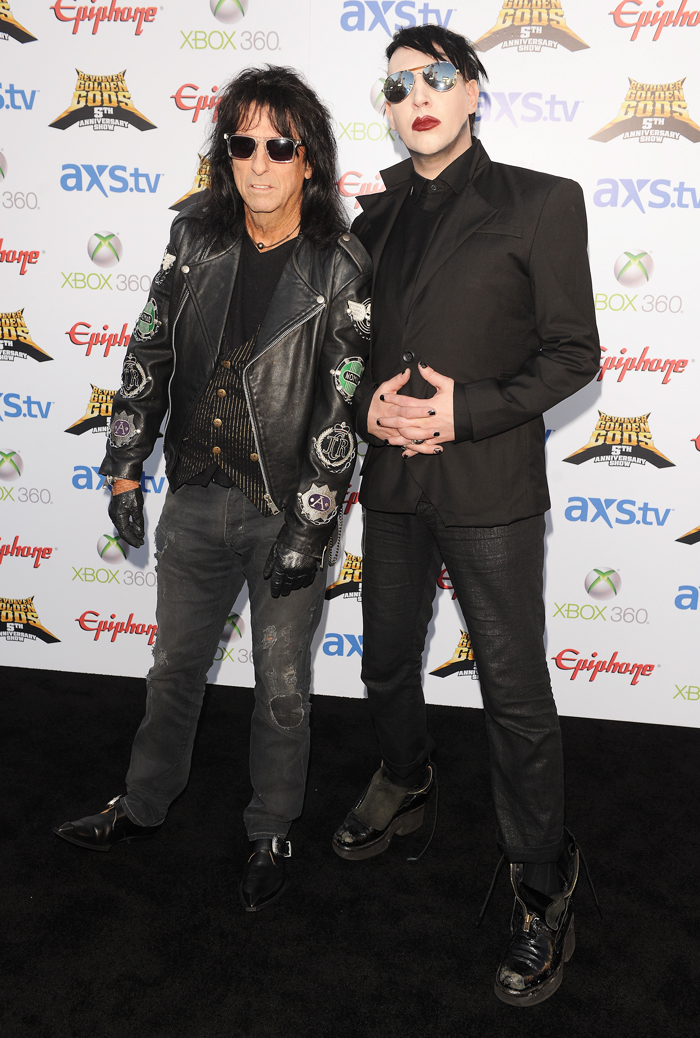 a
Photos courtesy of Marilyn Manson on Instagram, Fame/Flynet & WENN