Oh, Pinocchio Butt. Never change. No, that's not right – please change!! I'd really like to see Khloe Kardashian take out her butt implants or whatever she needs to do to de-Pinocchio her ass. This has gotten WAY out of hand. Khloe posted this Instagram yesterday, copying the poses directly from an Instagram Beyonce posted a while back. Khloe has always openly girl-crushed Beyonce, but now I think Khloe has overtaken Beyonce, Kim and everyone else for the biggest Pinocchio Butt out there. How does this even look reasonable? How is anyone even supposed to believe that she just grew this ass suddenly last year?
Khloe is currently being trained by celebrity trainer extraordinaire Gunnar Peterson. Gunnar recently told ET, "Khloe's the animal — full on animal in the gym. No complaining, no bitching, no kvetching. Just gets after it. This is Khloe's moment. You can see it. The changes she's made are incredible. She's done it the right way. Nothing fast — hard work. It's steady, hard work and it's very relatable and her body is banging right now."
While I agree that Khloe looks like she's in really great shape these days – minus the Pinocchio Butt, which is basically a plastic barnacle on a toned body – I do wonder about Khloe's workouts. She works out constantly, and she recently posted this photo of her "waist-training" while working out. Certainly this can't be good for you?
Here are some photos of Khloe out and about yesterday. Her hair looks so fried, the lips are as fake as the butt and she looks like such a sad, plastic doll.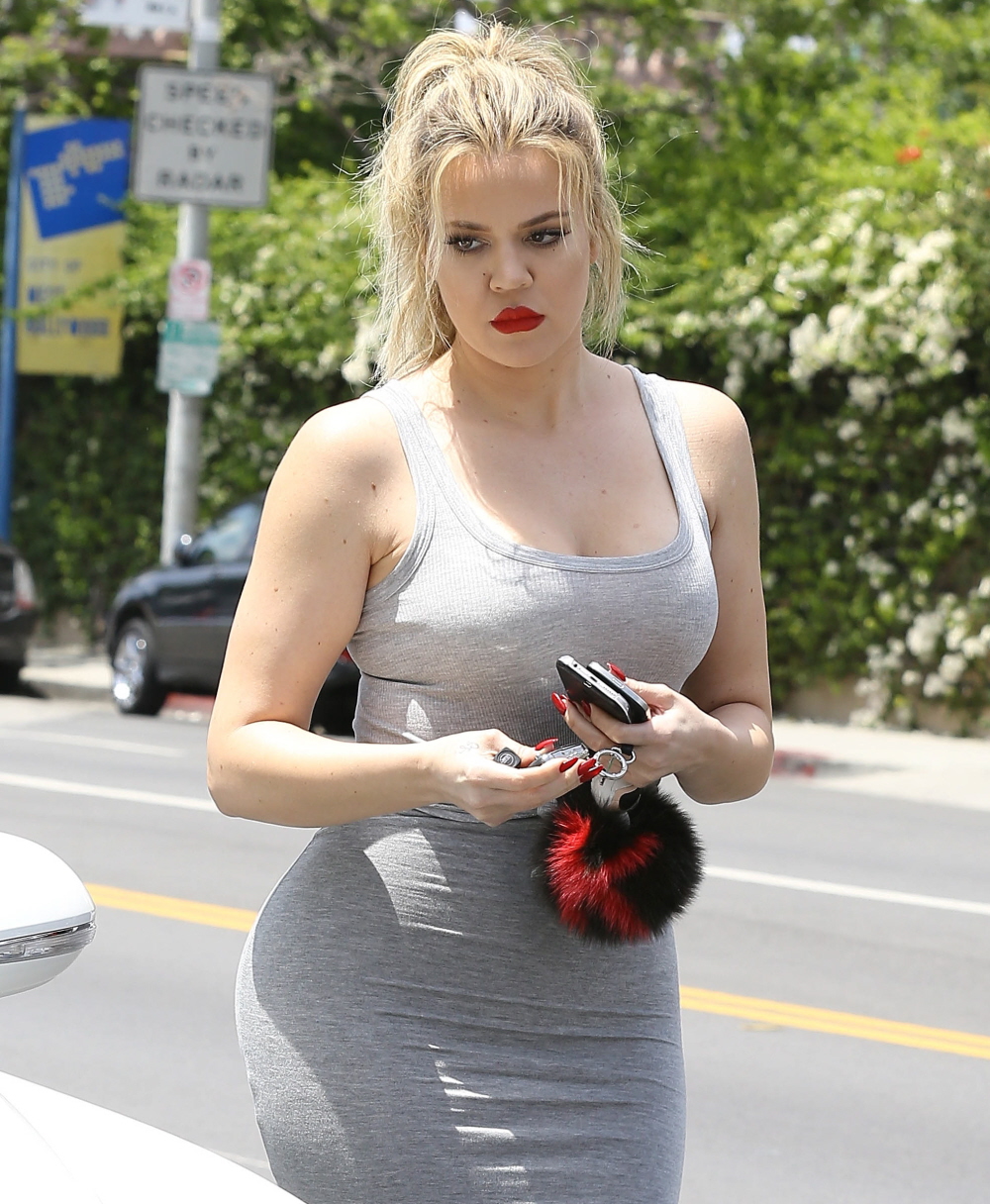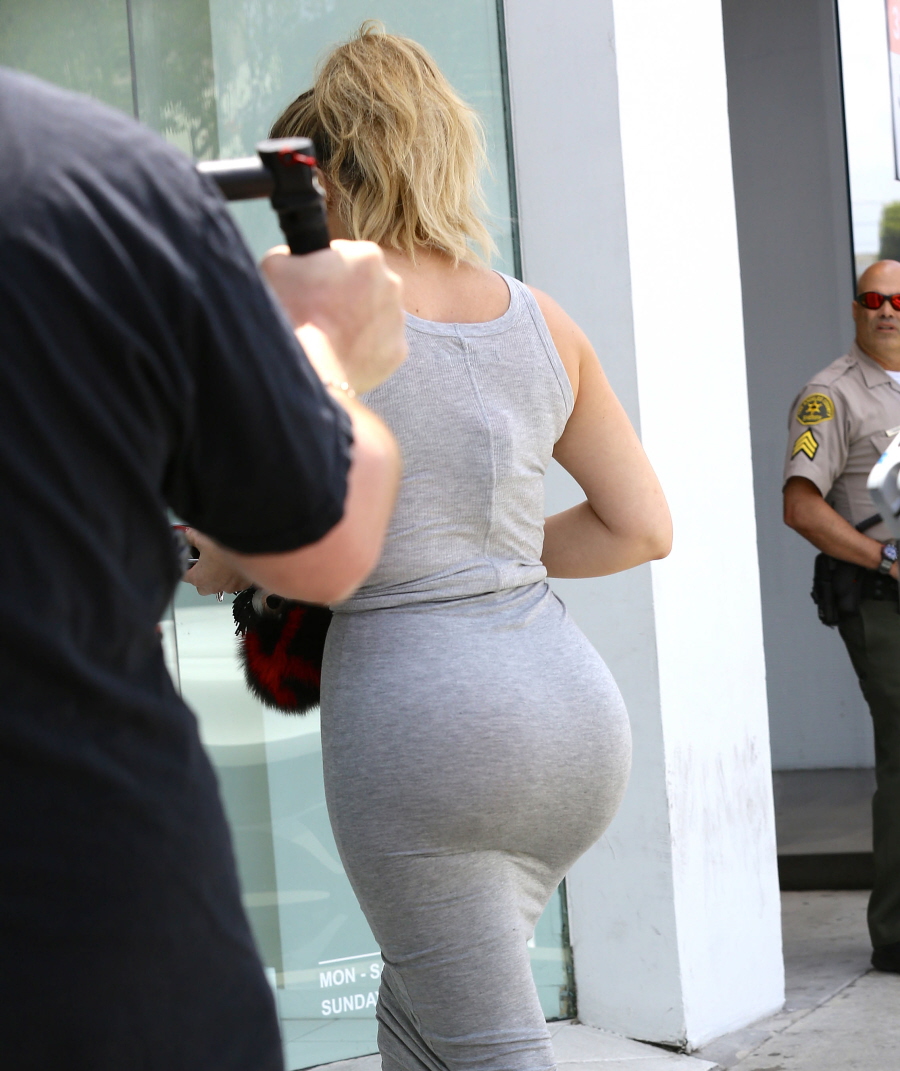 Photos courtesy of Fame/Flynet.