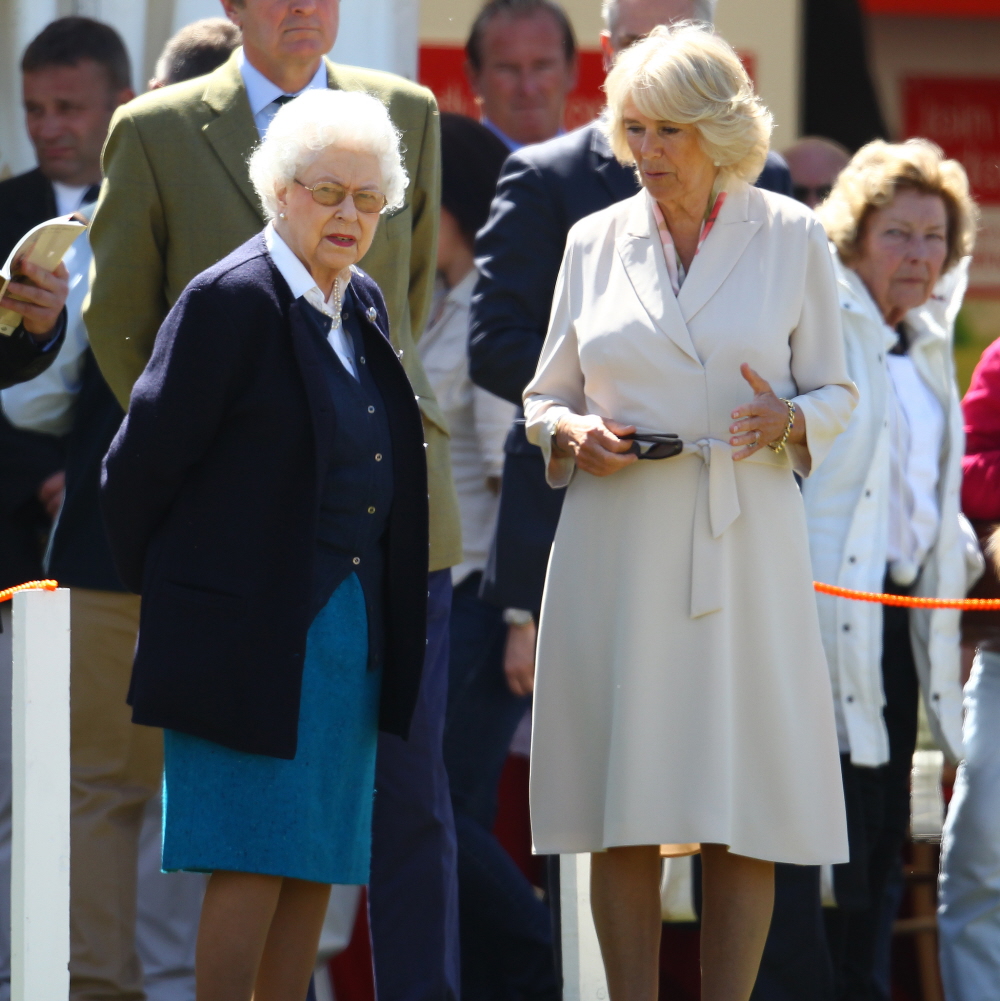 I sort of have to give it to Camilla Parker-Bowles, the Duchess of Cornwall. She played the long game and she got the reward. If you consider Prince Charles a reward. But Camilla is so accepted in the royal fold at this point that she represents her husband at various events, and Camilla even greets the Queen with a kiss on the cheek and an overly familiar hand on the shoulder. How gauche!
These photos are from yesterday's Royal Windsor Horse Show. I think Camilla was supposed to be the big royal guest at the show, but the Queen turned out as well – they arrived separately. Camilla quickly went over to the Queen, her mother-in-law, did a decent curtsy and then came closer to the Queen. That's when Camilla's hand went to her majesty's shoulder and Camilla kissed the royal cheek. That brings up an interesting question that I have: when you go to kiss someone's cheek – say, a relative – do you go right or left? My instinct is to go to my right and kiss their left cheek first. As you can see with these photos, Camilla went to her left and kissed the Queen's right cheek. I wonder if there's royal protocol involved with cheek-kissing?
I actually believe that Camilla and the Queen probably get along pretty well. And if they ever run out of things to say to each other, they can just talk about horses, right? Both women are very much involved with horse culture. And can I just say? I really like Camilla's mature-lady styling. She looks comfortable and pulled-together. She doesn't look like she's trying desperately to look "young," nor does she look dowdy and too "old."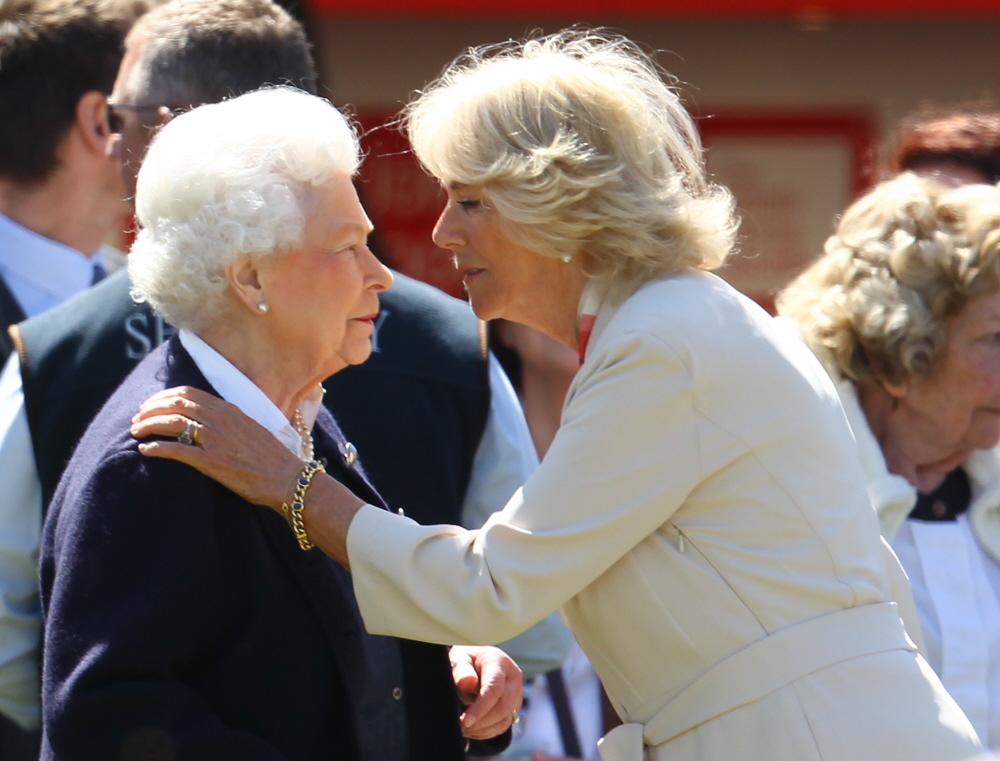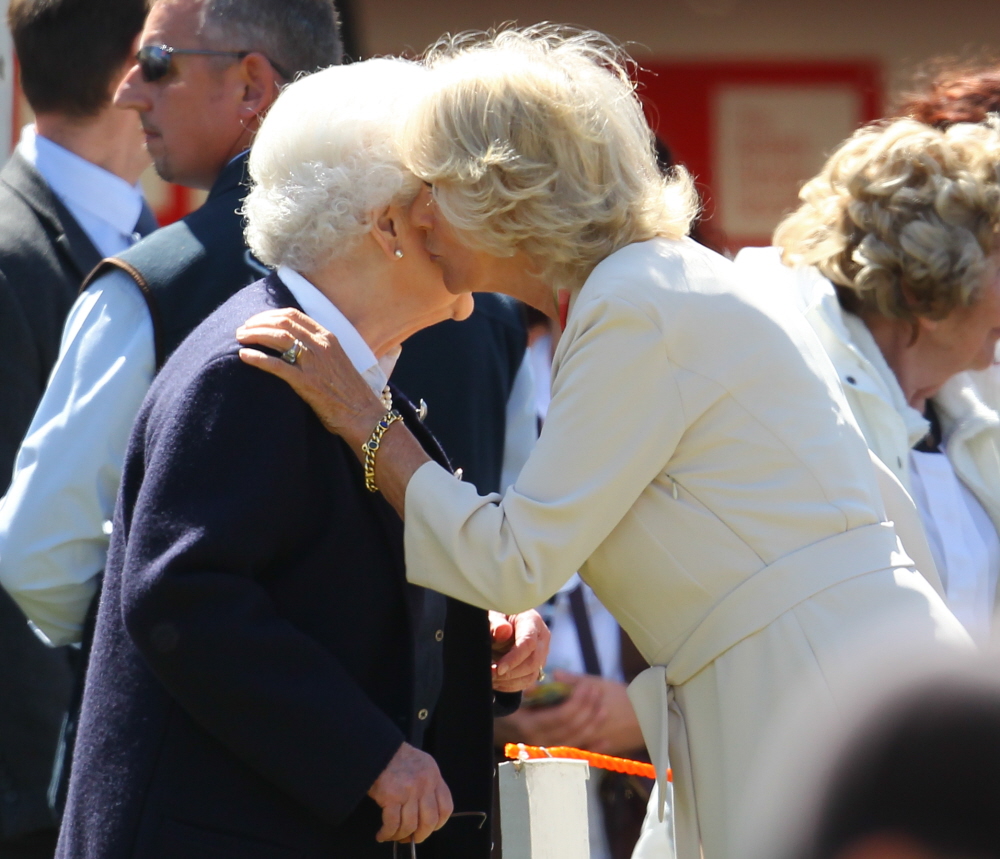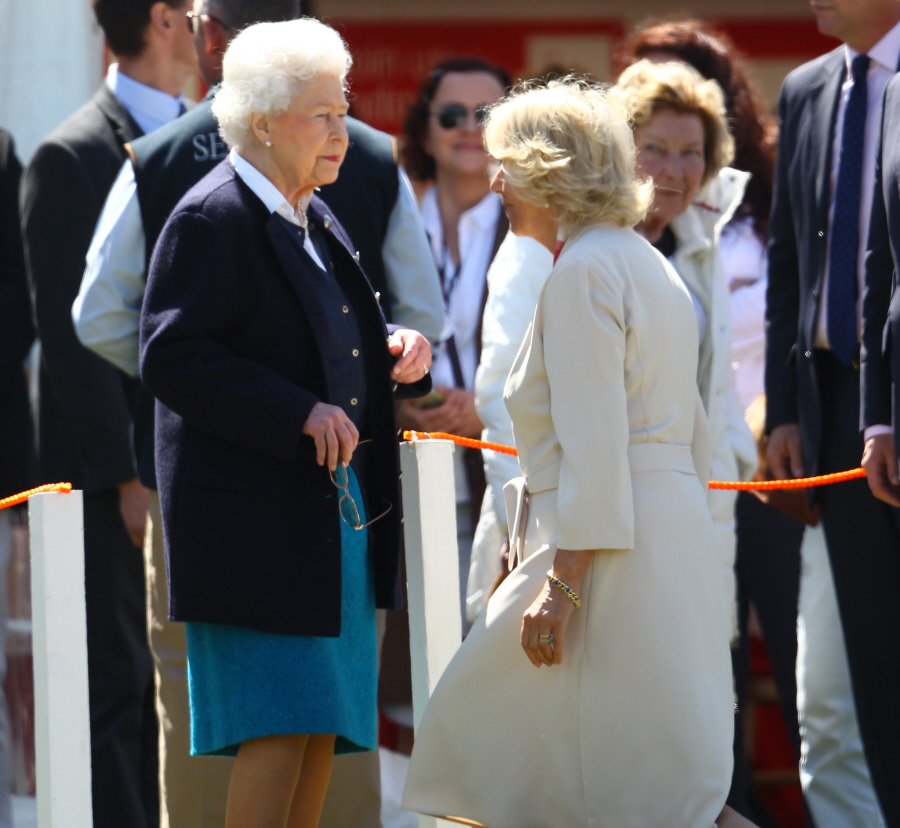 Photos courtesy of WENN.