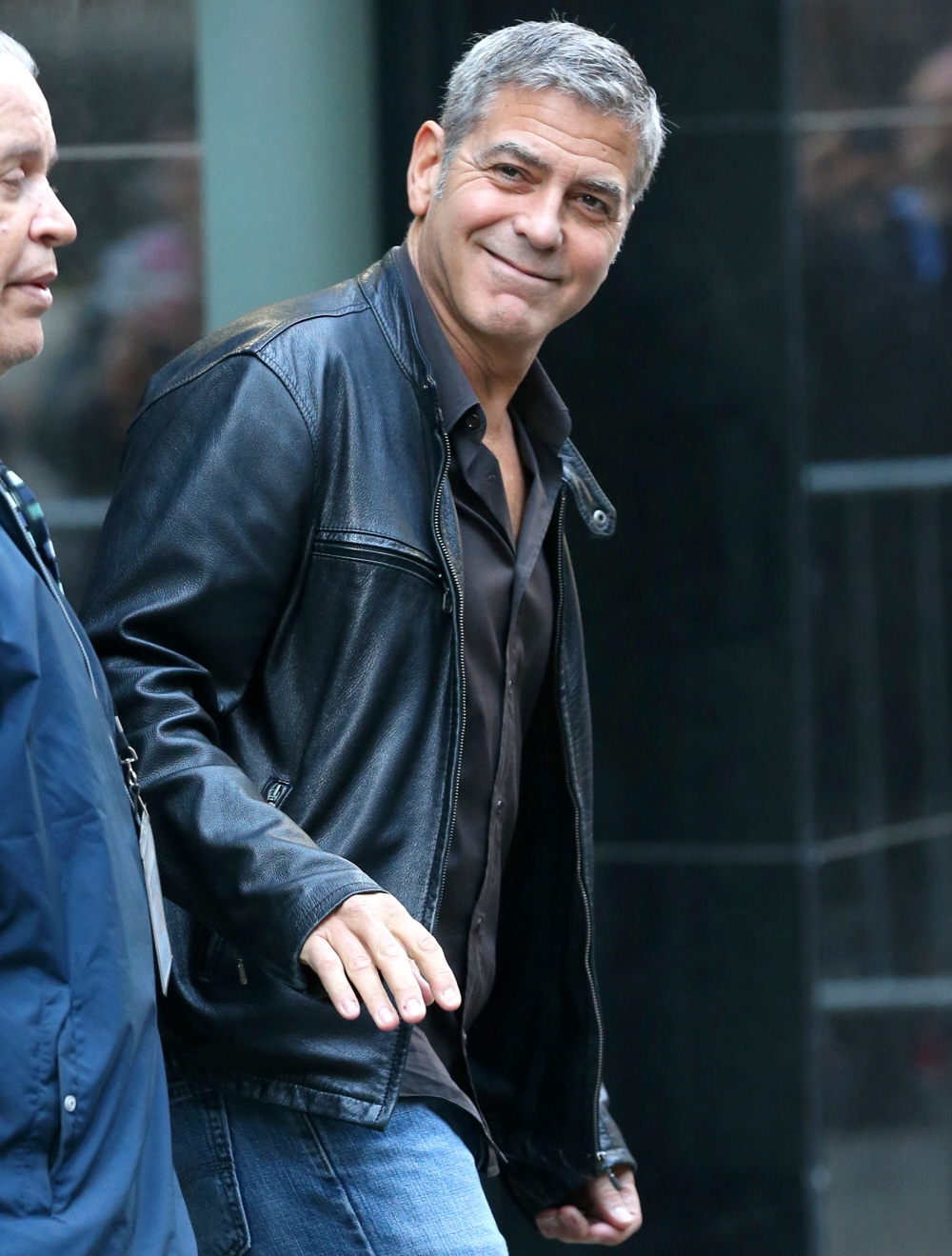 Here are some assorted photos of George Clooney going solo this week, outside the Good Morning America studio in New York yesterday, at an Omega-Apollo 13 event, and outside The Late Show last night. Look at the way he walks and stands these days – poor Clooney is still having major back and neck drama, I think. It wouldn't surprise me if he was in a great deal of pain. Poor George. Anyway, there are several Clooney stories circulating, so let's get to it.
George Clooney and Tom Ford are no more. Clooney was supposed to produce Tom Ford's second directorial effort, Nocturnal Animals. I loved Ford's first film, A Single Man, and I think it's weird that Ford is having such difficulty getting his second film off the ground. The problem between Clooney and Ford might have been "creative issues," according to Page Six. They had a "huge falling out" and now Clooney won't produce the film. Tom Ford is apparently in Cannes right now trying to secure other financing.
Julia Roberts approves of Amal Clooney. Julia has been telling everyone that she, Amal and George went out to dinner. When asked if Julia approves of George's bride, she said: "Oh yes, George doesn't need my approval, but I am quite enamored of her."
George appeared on Good Morning America yesterday. The interview was pretty blah, especially considering how over-the-top George's interviews have been the past few weeks. He told GMA: "That's right, I'm a married man now. Everything's different now. Actually it is. I was going to make a joke but it is actually." When asked if he's enjoying marriage, George said: "I couldn't be happier. We're having a really fun time. We're working on fixing up a house in England that we'll be spending a lot of time in just outside of London. And we've been sort of traveling the world. We're on our way to Shanghai to Tokyo." He also said he and Amal will try to see each other as often as possible but it's difficult "because she actually has a day job. She has to like, get people out of jail."

ABC News Videos | ABC Entertainment News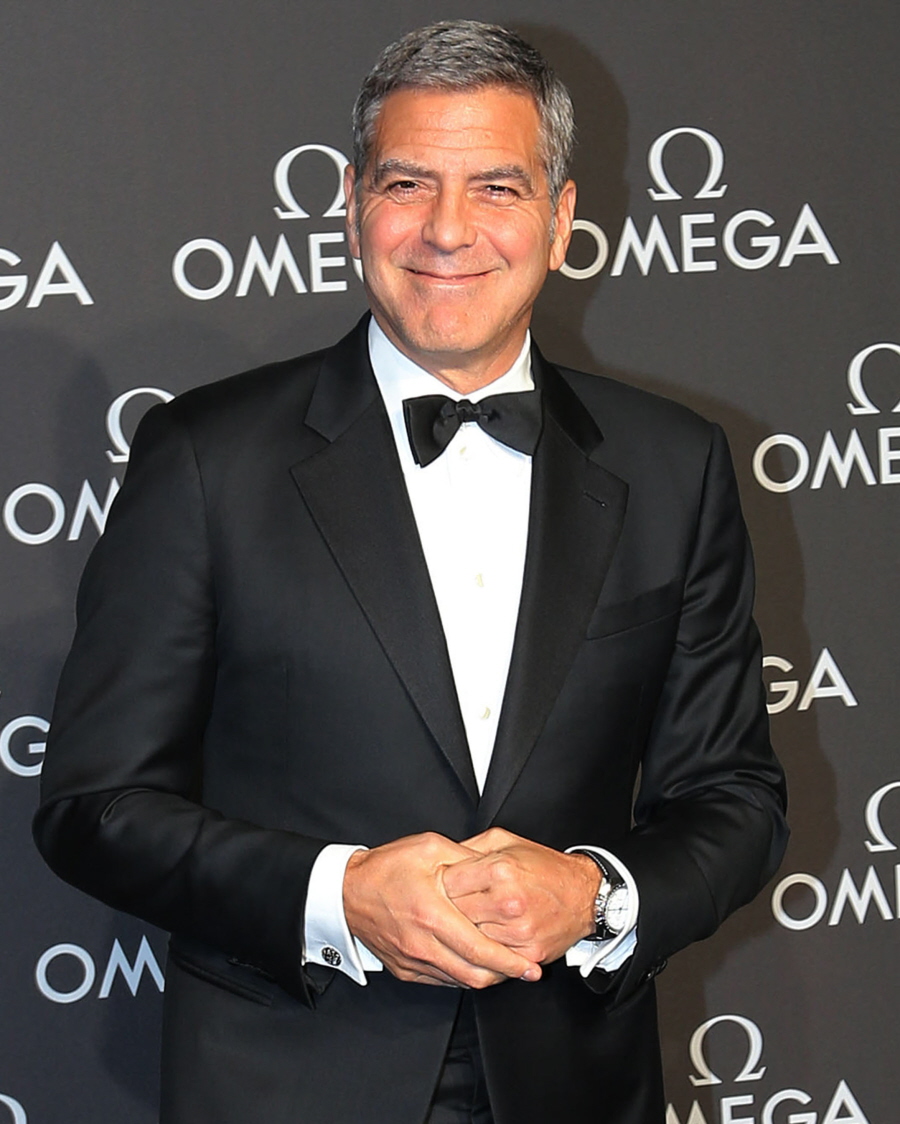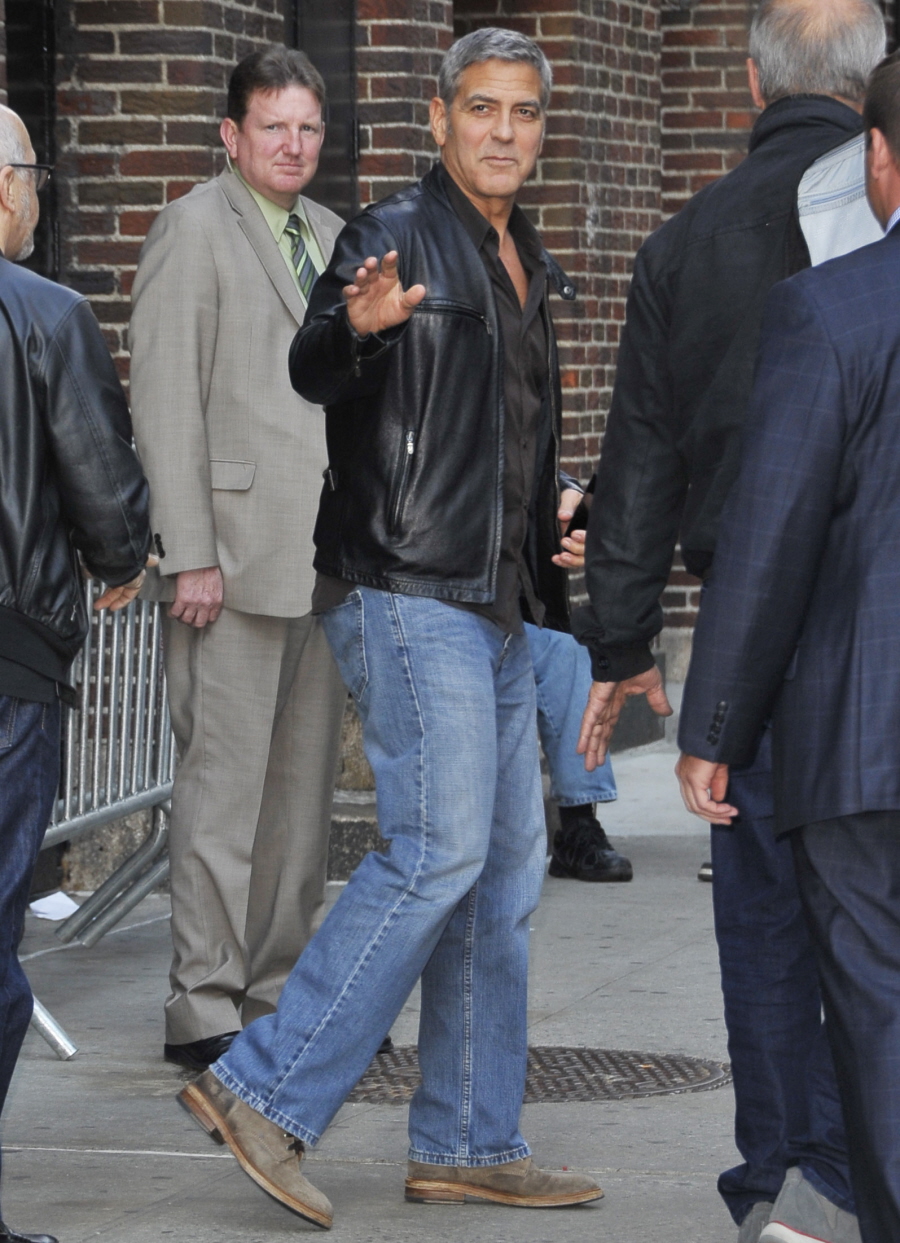 Photos courtesy of WENN, Fame/Flynet.