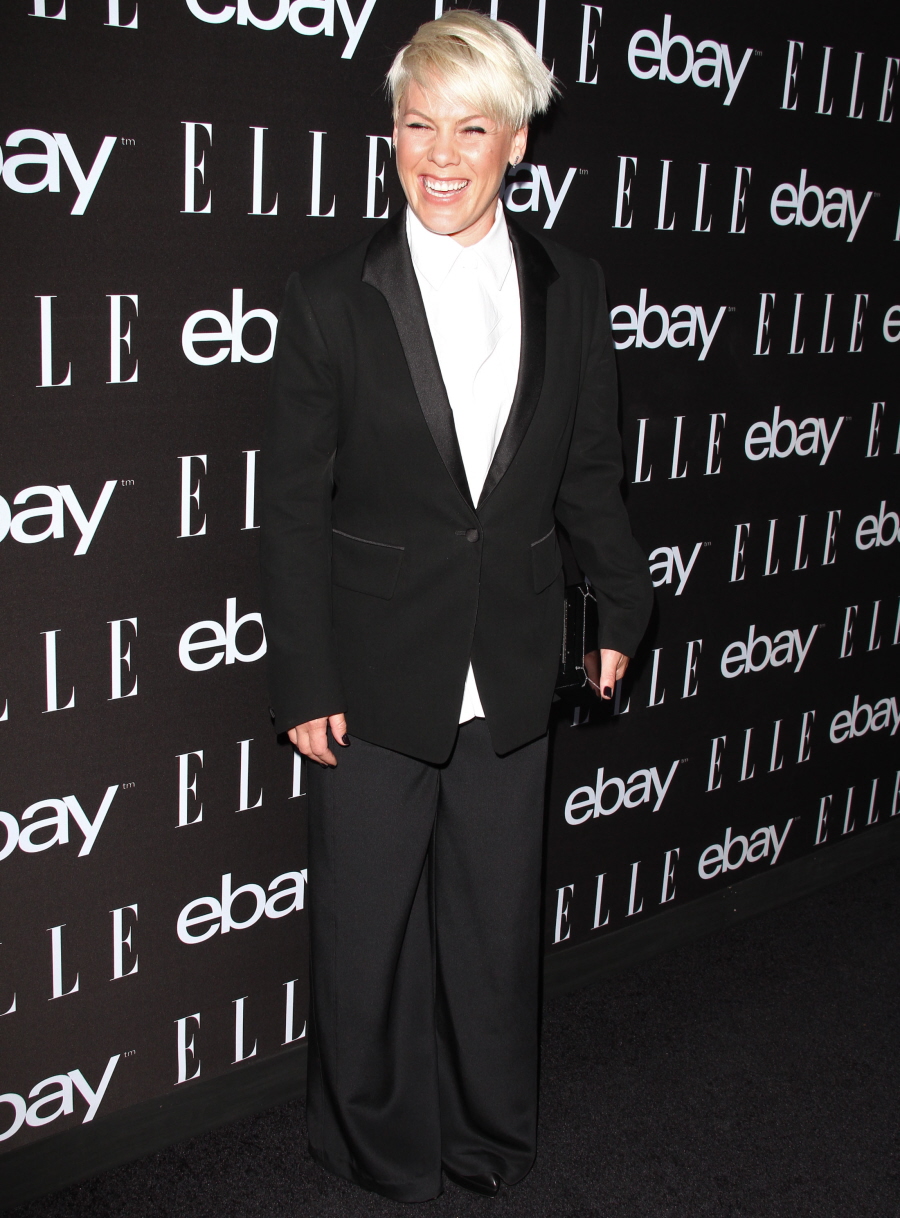 Here are some photos from last night's ELLE Women in Music event in LA. Pink was the biggest name there, although I have to say… I don't think her style was on-point. I'm all for wearing a pantsuit to major red carpets. I'm also a big fan of menswear-on-ladies and strong androgynous looks. But this is not my jam. I think it's because I have an aversion to men and women wearing these high-neck, buttoned-up looks. I hate when Jonny Lee Miller does it on Elementary too!! Plus, this suit doesn't fit Pink. The jacket is too baggy and the pants are a disaster.
Incidentally, Pink has been on the war path about body-shaming trolls recently. If you're forcing me to examine her recent looks, I would say that she maybe has put on a few pounds, but it's nothing major and it really does look like it's just "a few pounds." I don't see the big deal and I don't get why anyone is attacking her. She went off on social media last month, and then she did an interview with Entertainment Tonight last week where she spoke out about the issue again. She said in part:
"I don't take well to bullying. I never have. I'm not a person that will be bullied. I'm not a person that will stand by and watch other people bullied. I think people have gotten it wrong. They think their opinion matters and holds weight and I don't know where or why they're giving themselves so much credit you know? So I thought it was important for me to remind them that I don't care. My life is full, I like food a lot, I really like to cook, I like to live, I find joy in that and we're doing alright in the Hart household. I am a girl, I have feelings and people think I take no sh-t and I'm tough, tougher than nails, but I'm a human being."
I'm glad she's standing up for herself, but I do have to say… I was not aware that anyone was criticizing her body until she brought it up. It's like the Streisand Effect of body-image.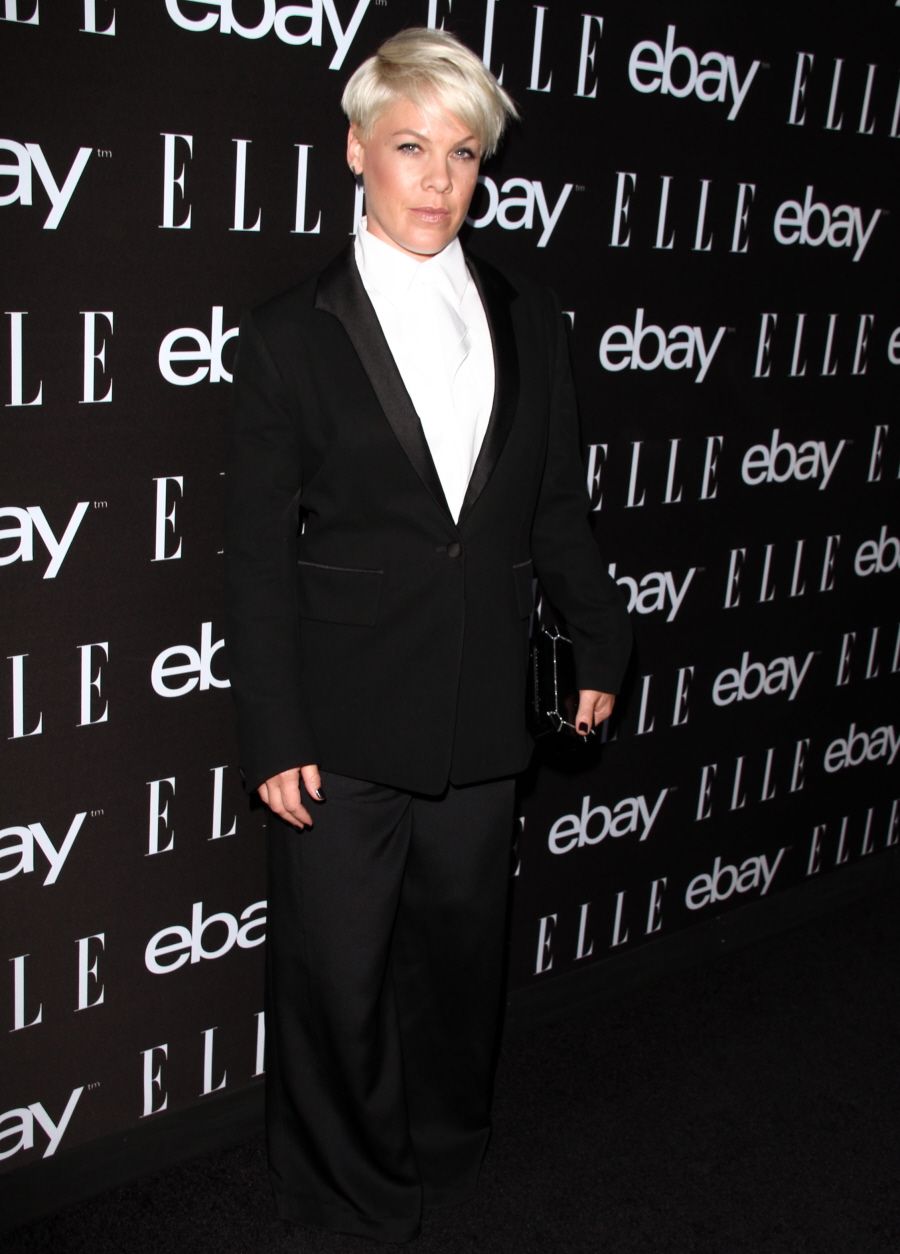 More photos from the Elle event… Maria Menounos should not do cornrows, right? And I love Keke Palmer but this is not the best ensemble. And Alanis Morissette was there with her husband Mario Treadway. I'm glad that they're still going strong.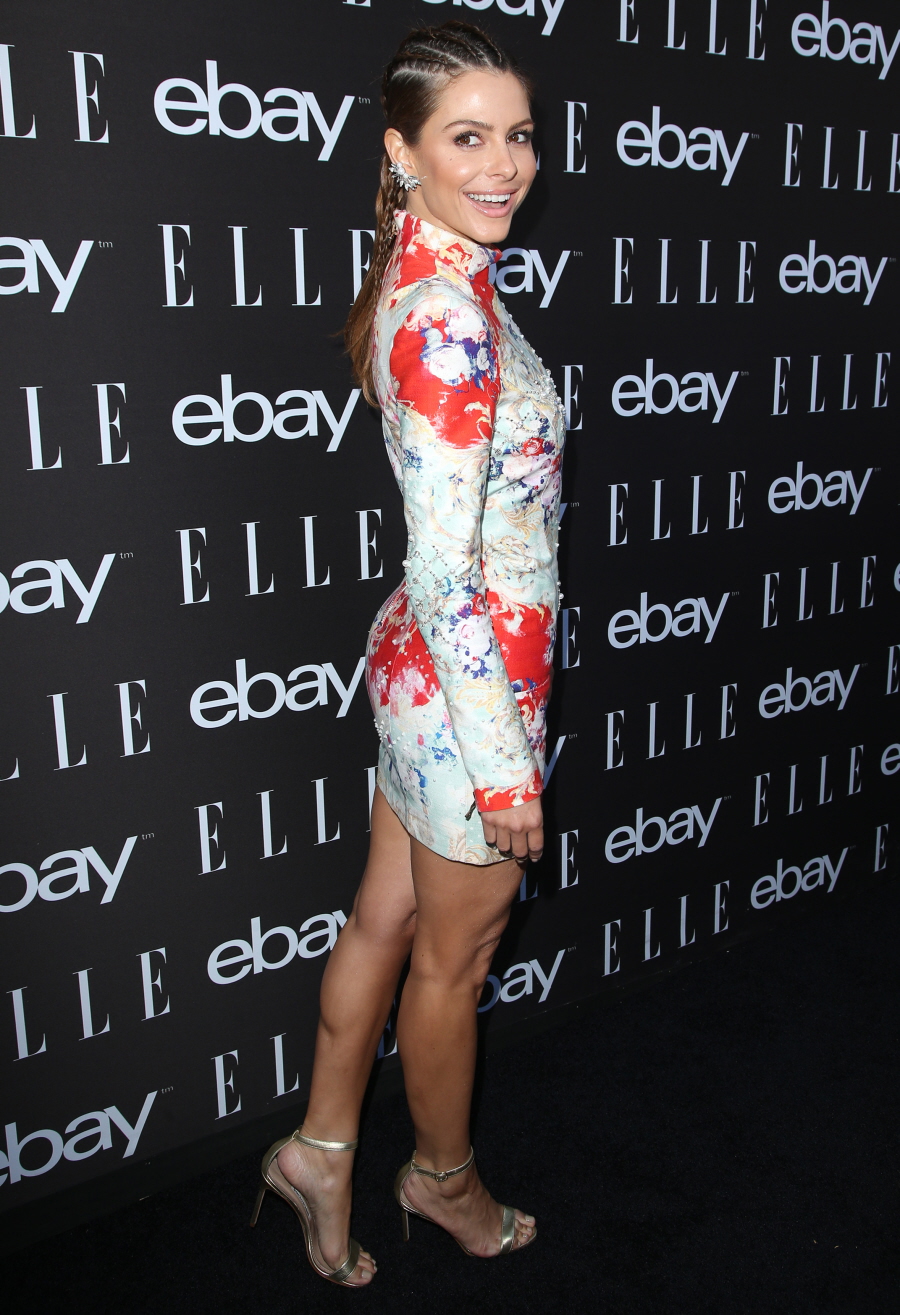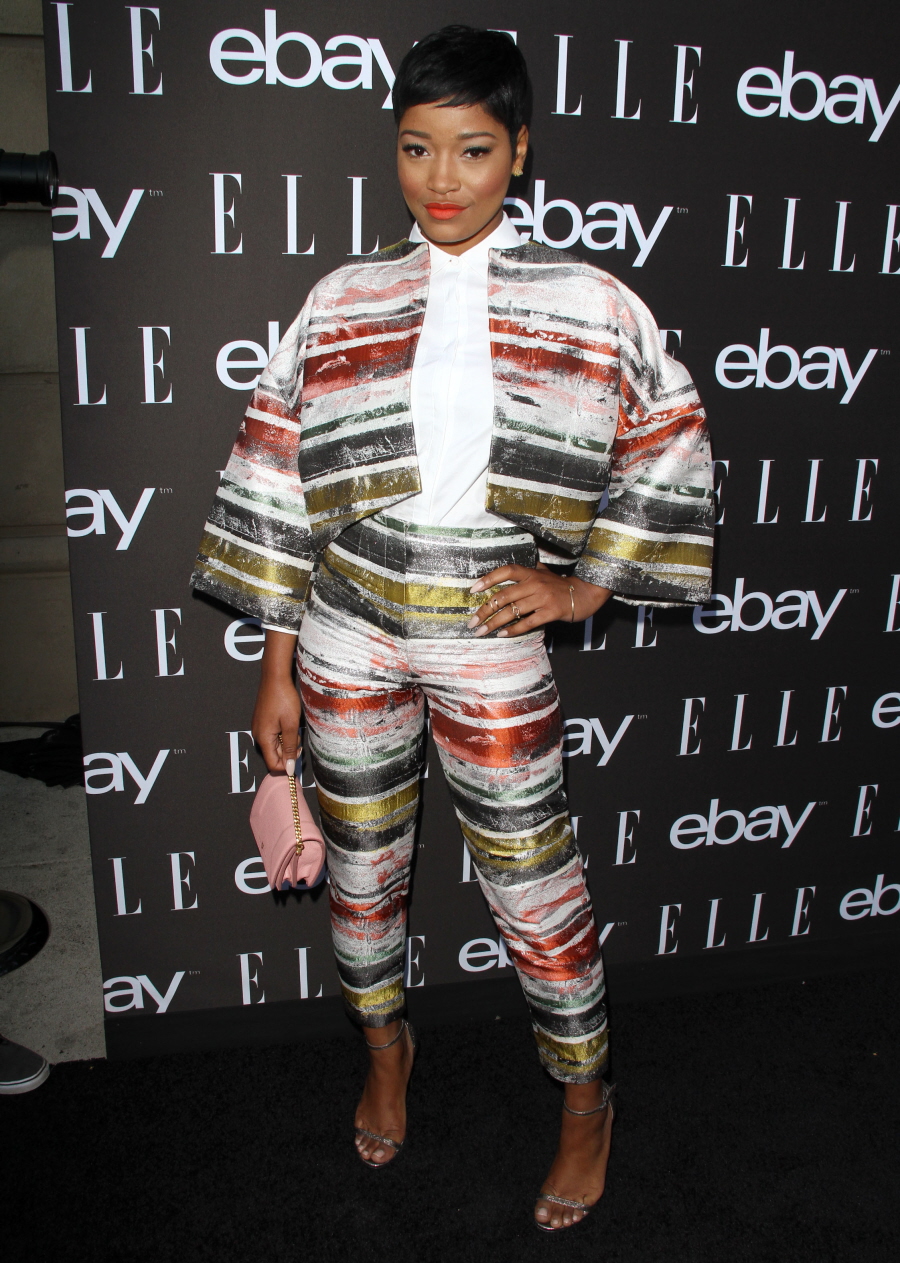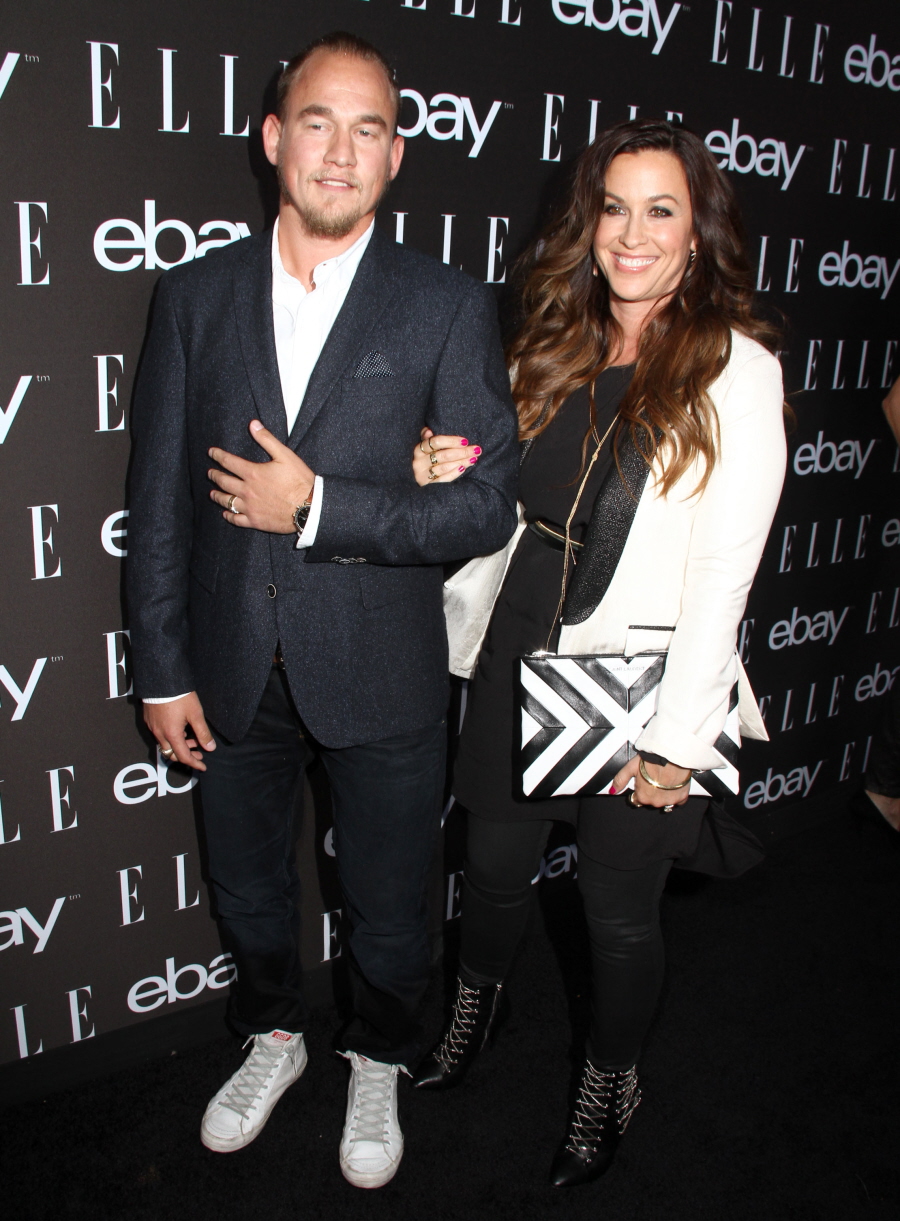 Photos courtesy of Fame/Flynet and WENN.