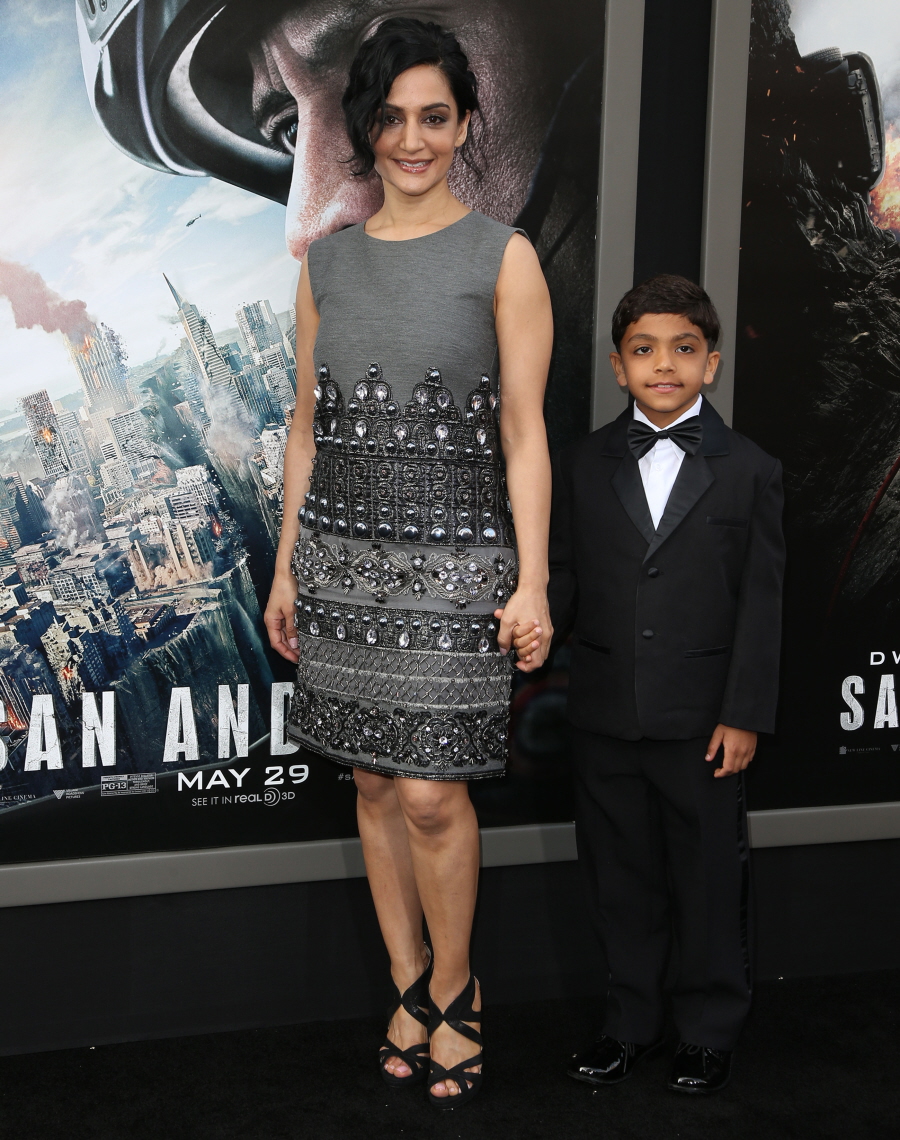 SPOILERS for this season of The Good Wife
Here are some photos of Archie Panjabi at last night's premiere of San Andreas. Apparently, she's in that disaster movie (also starring The Rock). And no, I have no idea who that kid is. To my knowledge, Archie is not a mom, so maybe he's her nephew? Something like that.
A few weeks ago, we discussed Archie Panjabi's last episode with The Good Wife. I recapped the whole Archie/Kalinda situation here, complete with theories that Archie was basically pushed out of the show by a vindictive Julianna Margulies. In Archie's last episode, Kalinda and Alicia (Margulies) were finally in a scene together, their first in years. Only the scene was extremely awkward, and many people thought that the scene had been achieved with stand-ins, greenscreens and CGI. A producer later confirmed those fan theories and said yes, Archie and Julianna weren't even in the same room at the same time. So when E! caught up with Archie at her premiere last night, of course they asked her about it:
When E!'s own Marc Malkin caught up with Archie at the premiere of her new movie, the summer-blockbuster-to-be, San Andreas, he asked if the actress could clear up rumors that the Good Wife scene was computer generated. Unfortunately for Kalicia lovers everywhere, she couldn't deny the claims.

"All I can say is this: the decision making process is not something I'm privy to," she said.

She did admit "it was hard to say goodbye," but said she knew she was leaving for the last two years.

Archie also shot down any chance of Kalinda returning in the future. "I don't think so," she said, adding, "She came in as a mystery and left as a mystery."

Just for the record, while Archie may not currently plan on returning to the show, creators Robert and Michelle King would be totally thrilled to have her back.

"[The door] is always open," Robert told us earlier this year. "Are you kidding? Archie Panjabi is one of the most talented actresses we've worked with. She's so good. We would love to have her back."

Funny enough, Archie revealed that she is in talks with show execs to get to keep some of Kalinda's signature leather jackets and boots. She smiled, "It would be nice to have some of the pieces."
Ugh. I feel sorry for Archie. I feel like she was stuck in her contract, trying to make it work on The Good Wife and Julianna was actively trying to destroy her. The show was always going to be about Alicia, especially when Julianna came on as producer, but I really don't understand why Julianna threw around her weight so much about limiting the Kalinda character? Star Magazine had a story last week about the root of all these bad feelings: sources claimed Julianna was pissed at Archie because Archie won an Emmy before Julianna won for TGW (Julianna won an Emmy before for ER). Ugh, this makes me think less of Julianna. And it makes me feel sorry for Archie.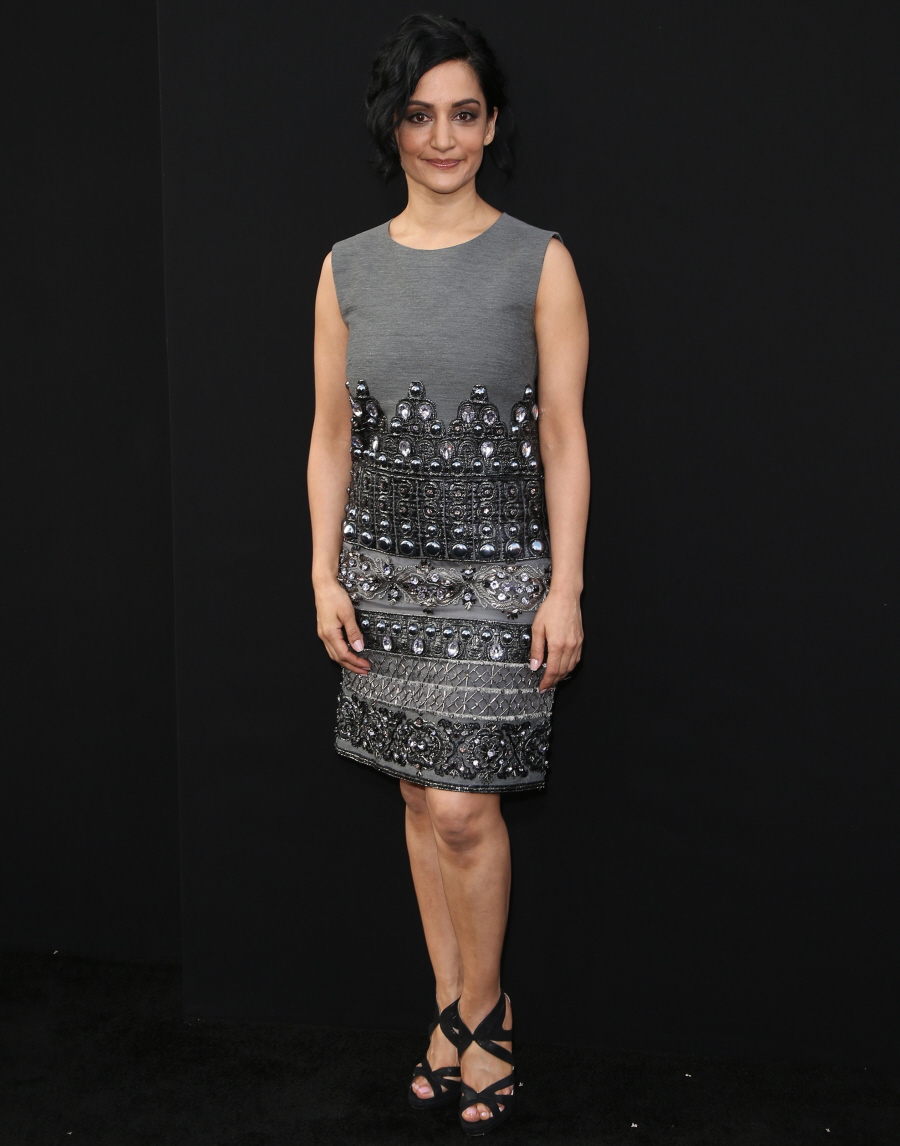 Photos courtesy of WENN.