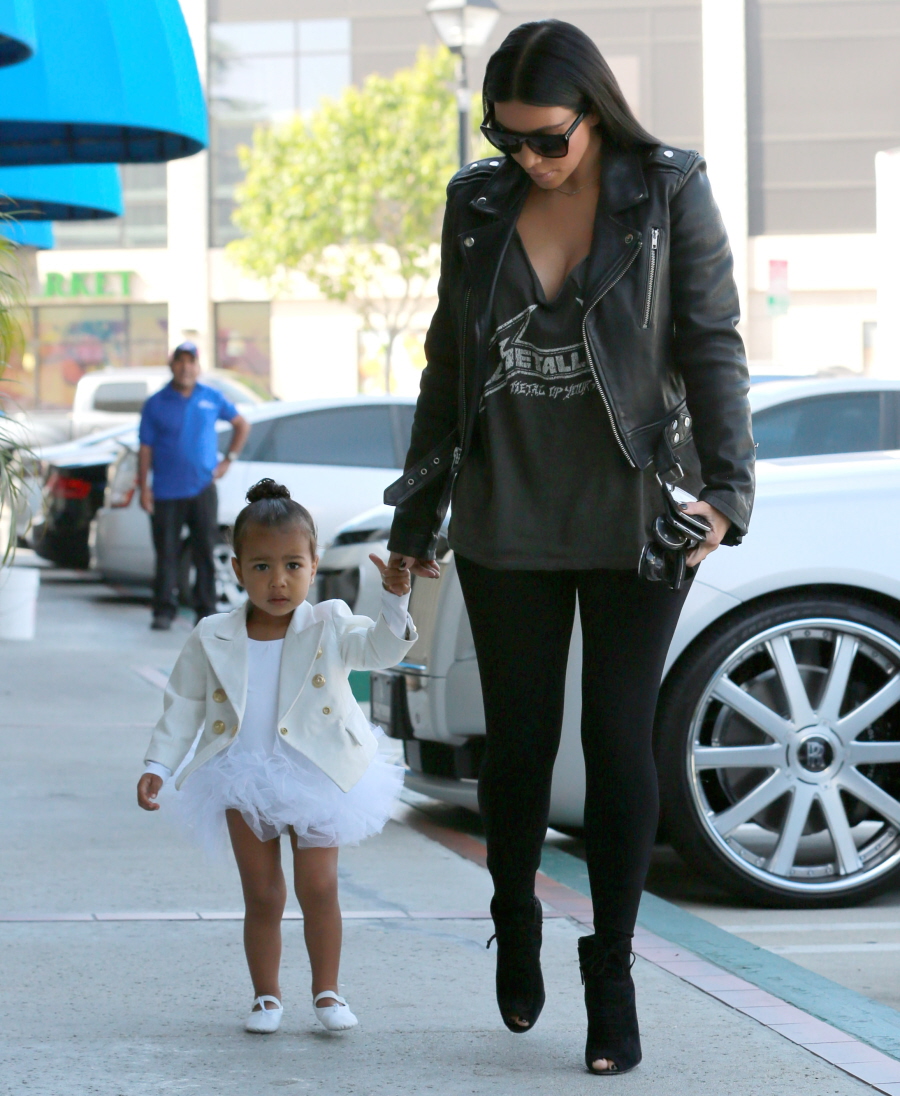 Here are some photos of Kim Kardashian out and about with North West on Thursday on what is becoming a weekly ritual: getting pap'd on the way to North's ballet class. True story: I only recently asked my mom why she never put me in ballet class and she said it was because I loved gymnastics too much (which is true). But looking at all of these celebrity photos of celeb kids going to ballet class, I feel like I missed out a little bit. I've never worn a tutu! Is it fun? North seems to enjoy her classes and her little ballerina outfits quite a bit. So cute. Note: North's coat is a custom-made piece by Balmain. I'm sure it easily costs $500-plus.
As we discussed yesterday, Kim and Kanye might be exploring surrogacy as their fertility issues continue month after month. Us Weekly sources claimed Kim had tried IVF but it didn't take, and Kim is really frustrated with how much drama has been going into conceiving for a second time. So, surrogacy might be one option. Another option? Adoption. According to OK! Magazine (massive side-eye), Kim and Kanye have been thinking about adopting from Armenia. OK! Mag gilds the lily a bit and actually goes so far as to claim that Kim and Ye are "exploring the feasibility of orphaned twins from Armenia." Just my opinion: I think Kim and Ye would try surrogacy before adoption. That's just the vibe I get.
And here's an Instagram Kim posted of North's bath time this week:
Photos courtesy of Fame/Flynet and Instagram.