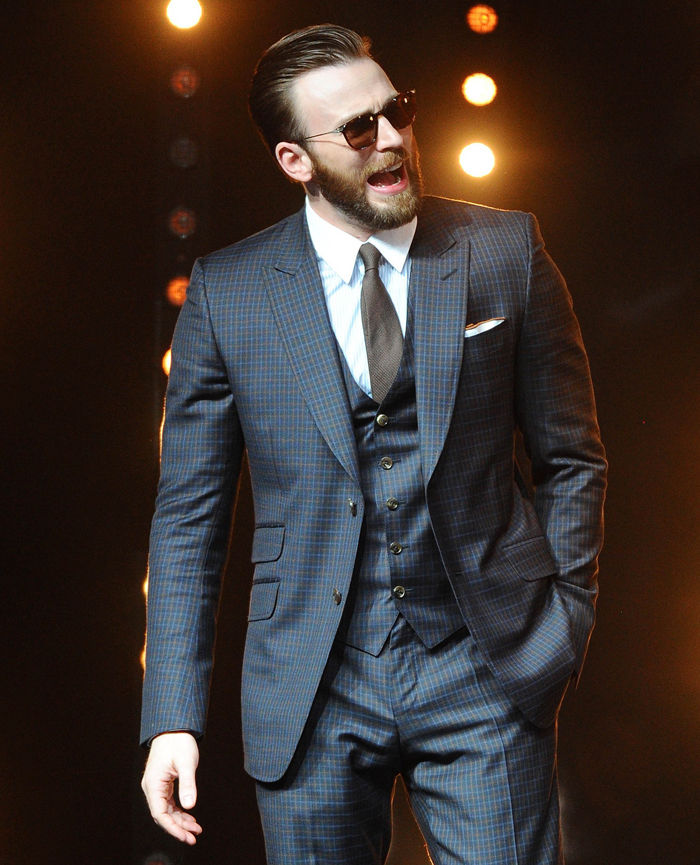 Chris Evans has been filming Cap 3: Civil War, and Marvel must be relieved to keep him in sight. Dude acted drunk throughout the Ultron tour. The formerly press-shy Evans laughed riotously during the press tour. He swayed on the red carpet and petted a microphone. All the while, Evans was supposedly dating Lily Collins and "having a lot of fun," although they were never in the same country for more than a few days. One awkward set of photos surfaced of them at a restaurant (and then Minka Kelly showed up).
Now the relationship is over as soon as it began. Lainey reported that Lily got back together with ex-flame Jamie Campbell Bower. It's time for the tabloid followup, and it is glorious. Their parting is described as "amicable" while one side points fingers. The headline: "Chris Evans can't keep up with Lily's liver." Uh-huh.
Captain America may have superhuman strength, speed, and endurance, but as far as Lily Collins is concerned, Chris Evans, 33, is a lightweight. Insiders are attributing their short-lived romance to the simple fact that, when it comes to partying, she was too much for him. "Lily is your average 26-year-old Hollywood star," says a well-placed source. "She keeps her party circle tight, but she definitely likes to have a good time. She likes to drink and have late nights sometimes, and that's just not Chris. He's not a partier at all." Despite an "intense physical attraction," the pair ultimately realized they were just too different and parted amicably. So who is well suited to Lily? "Zac Efron," says the source. "That's why Lily and Zac got along so well. They both like to have fun."
[From Star, print edition, June 6, 2015]
Let's parse. The source implies that Lily is a bad influence. Boy scout Chris Evans can't be with a woman who "likes to drink" because "that's just not Chris." Hilarious. This is damage control and more of the "he's just like Steve Rogers" nonsense. Poor Lily. She dated Drunkface for a few weeks, and now she's getting thrown under the bus. I'm also laughing at the "intense physical attraction" claim. Chris has raved about having a "type." Lily (as cute as she is) does not fit that physical profile.
Oh well. Lily has been posting loved-up selfies with Jamie. She's not listening anymore.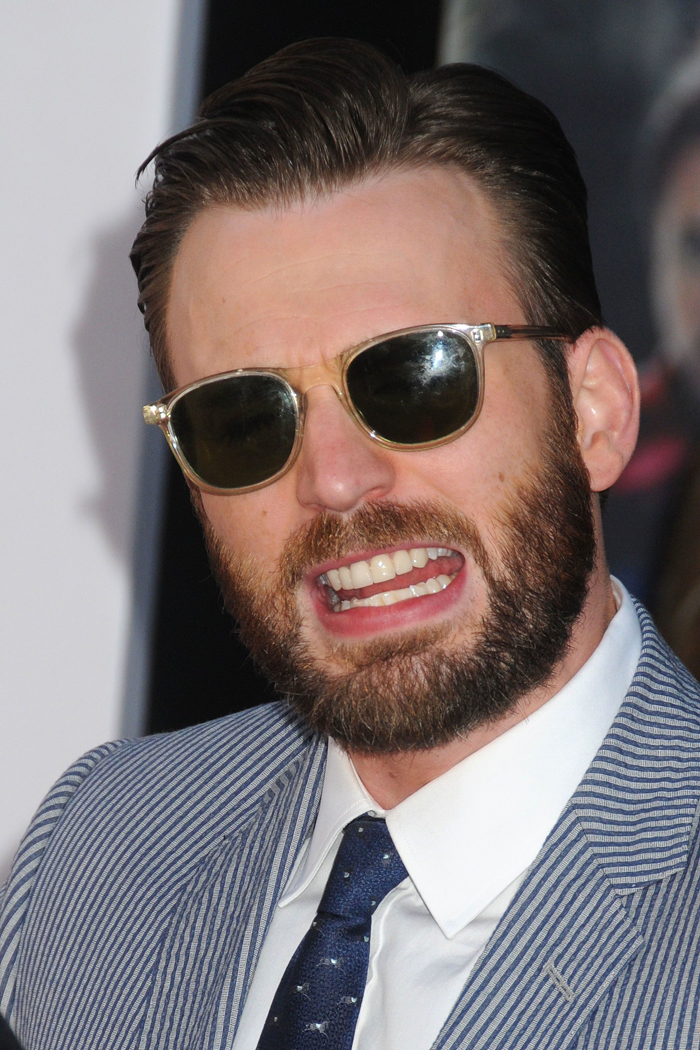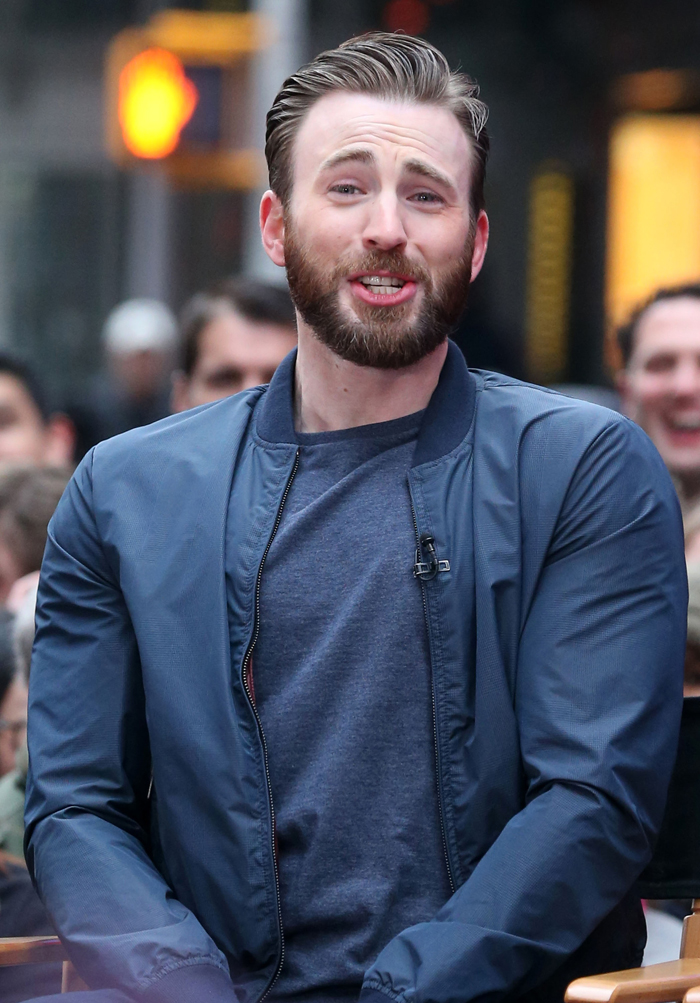 Photos courtesy of Lily Collins on Instagram, Fame/Flynet & WENN