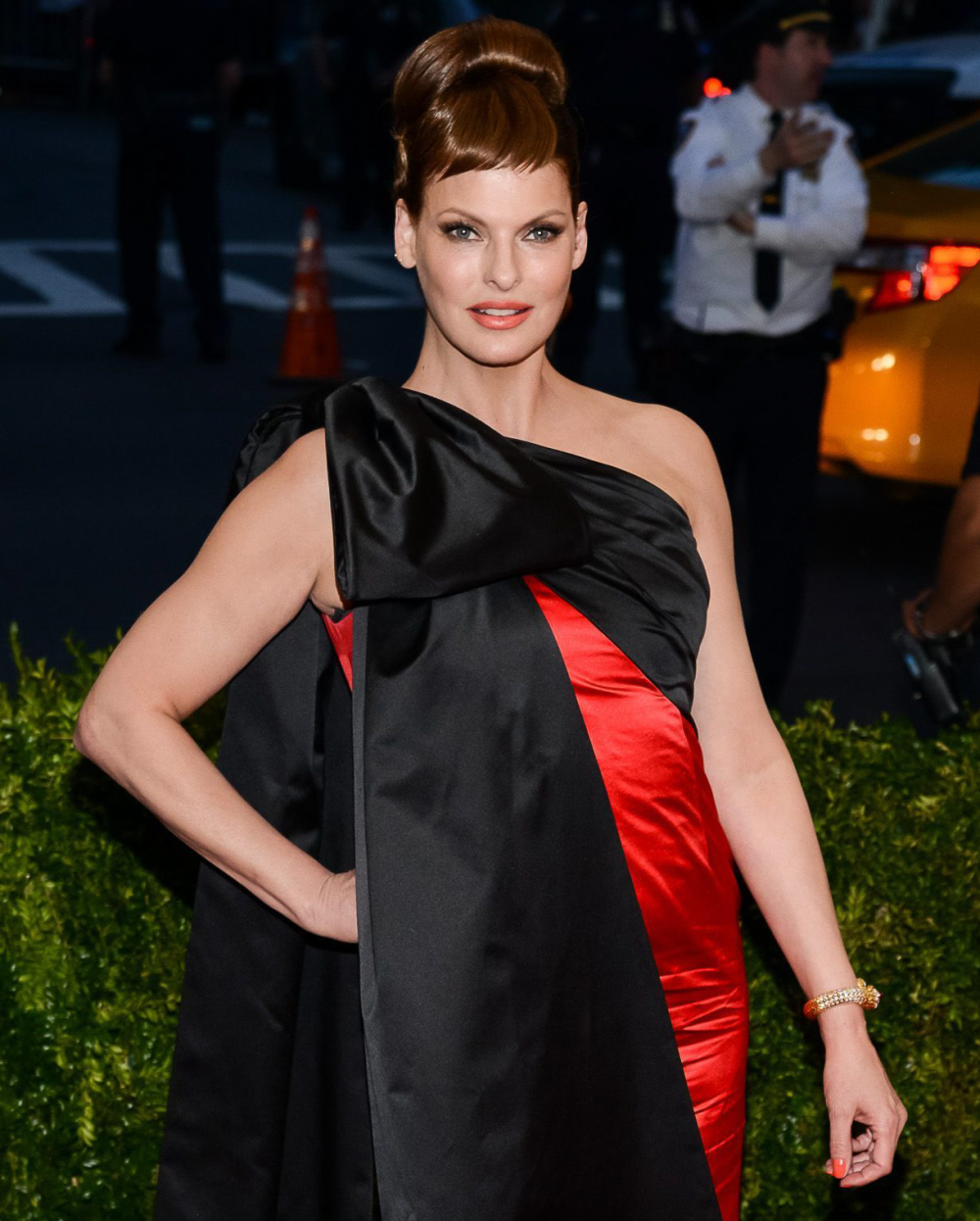 I still have a lot of feelings about Linda Evangelista. She was always one of my favorites from the 1980s/90s reign of real supermodels. Cara Delevingne and Karlie Kloss can both sit their asses down when Linda is around. Linda still works sometimes, occasionally posing for editorials, magazine covers or ad campaigns, although I think that work is pretty far and few between, partly her choice and partly because she doesn't get a lot of offers. Like so many aging icons, Linda was offered a reality show spot – and she took it! Linda guest-judged on Australia's Next Top Model last year (in episodes airing now), and Linda ended up giving an interview about why she decided to appear on the show. Her answer involved some subtle shade.
She's comfortable on-camera, but she hates judging the models: "Point a camera at me and I don't care if there's a million people looking, I am fine with it. But I was nervous for the girls. I hate being judged so it was really hard to take that approach. I feel like I'm having fun with it but at the same time I'm out of my element. It's very exciting for me because it is new. I've never done anything like this. Having said that, I was very nervous. It is not what I do. I'm being me and sometimes you don't know how to be you."

The "supermodel" label: She says she "doesn't even know what that means. It's just a word."

She's only watched a "few minutes" of America's Next Top Model: "I do love reality shows. But the reality shows I watch are the cooking ones so I don't know the format. I did accept this because what I've heard is that this (the Australian version) is the best model show around the world and that this one actually produces models because a lot of them don't."
Does Australia's Next Top Model really have a good reputation for launching careers? The American version does not, although some winners (and some contestants) have had some minor successes here and there. It doesn't really seem like the Next Top Model format is really conducive to launching legitimate modeling careers overall, but then again, I've never seen the Aussie version. So… was Linda throwing shade at Tyra Banks?
PS… This is one of the funniest photos I've ever seen of Tyra. What's up with her face? It looks like her wig is too tight. Plus, there's a makeup fail. Insert Tyra's WE WERE ALL ROOTING FOR YOU gif.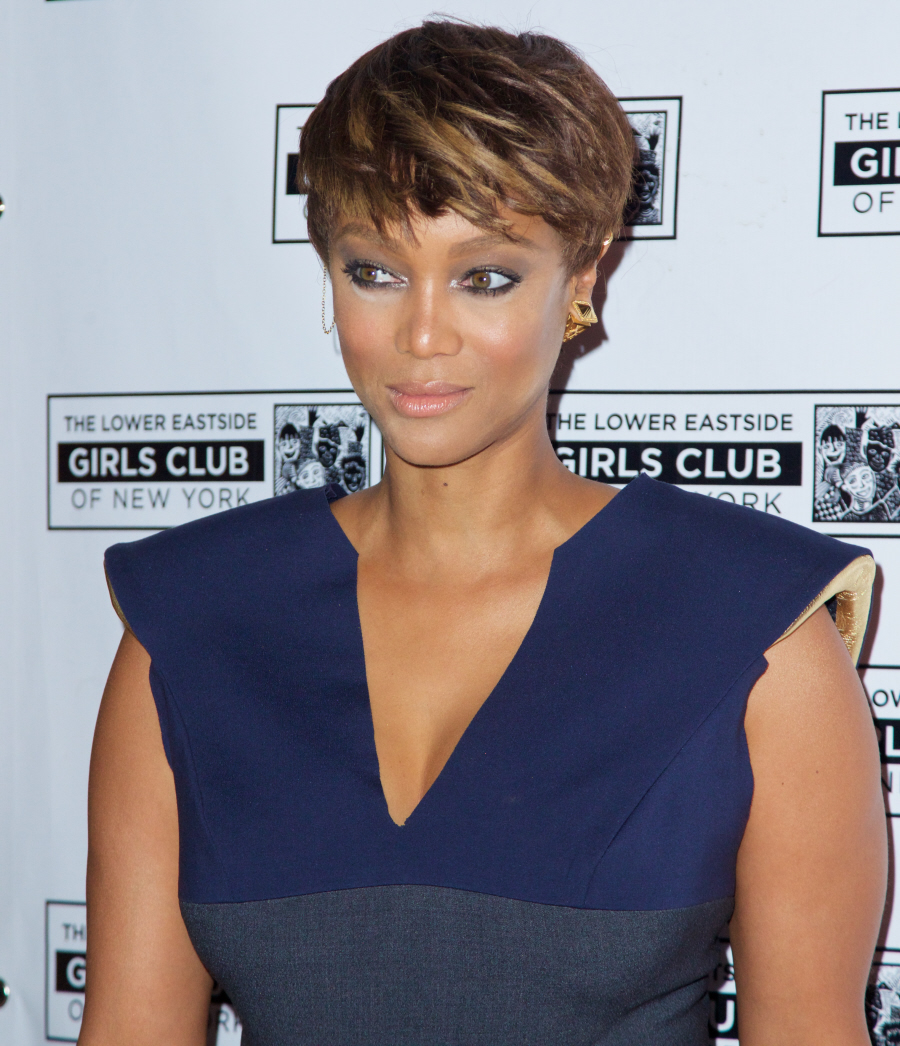 Photos courtesy of WENN.