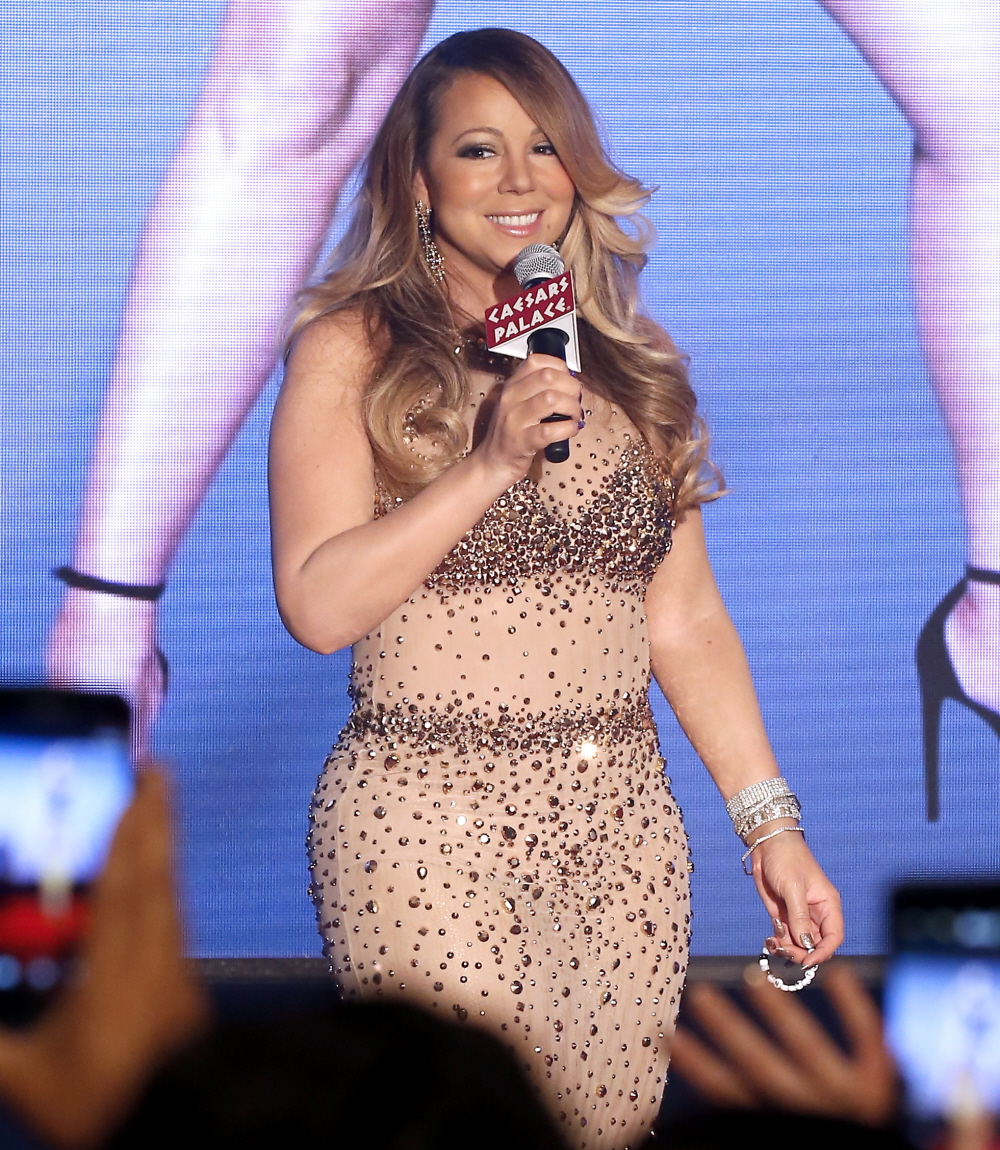 I never watched American Idol (full-stop). But I remember the coverage of Idol when Mariah Carey was the judge. She was given this HUGE paycheck and then she just sort of sat there, barely able to give any contestant constructive criticism or say anything significant at all. Idol producers tried (and succeeded) to set up a "girl fight" between Mariah and Nicki Minaj (who was also a judge that year), and it seemed to me like Minaj actually came out ahead in that match-up. Like, Nicki was more popular with contestants, Nicki could actually talk to people about what they should change or keep and Nicki was actually engaged with the process while Mariah sat there, vapid as ever, unable to look beyond the butterflies floating around in her head.
So Mariah was asked yesterday if she would deign to appear on a show finale event for Idol and her response was… interesting. This is being called "shade" but Mariah is just outright insulting the show.
There is certainly no love lost between Mariah Carey and American Idol. The 45-year-old pop diva, who recently began her first concert residency in Las Vegas, said in a new interview that the reality show and singing competition series is "boring" and "fake" and that her time co-judging one season was the "worst experience" of her life.

Carey was a judge on American Idol in 2013, during season 12, and has bashed the show before. She joined fellow newbie Nicki Minaj in what marked one of several casting shakeups for the series, once the top-rated show on primetime for years. Its ratings peaked in 2006 and declined ever since, falling more than 60 percent for the recent 14th season. FOX announced earlier this month that season 15 will be the last.

"I mean, it's so boring and so fake," Carey said in an interview with the Kyle & Jackie O show on Australian radio station KIIS-FM 1065 on Thursday. "I'm sorry, I just think it's, you know, when I say it's fake, I mean, it's just like, you have to make up things to say about people. Half the time, the performances are good, you just be like 'It was good.' You just feel like ending it there, like, 'It's really good.'"

When asked if she would return to American Idol for a finale reunion, if one takes place, she said, "Hell, no! Absolutely not, that was the worst experience of my life."

During her time on American Idol, Carey and Minaj were occasionally shown getting into several heated debates during the American Idol auditions and the live shows and sparked rumors of a feud. Their departure from the show was announced on the same day.

"I'm not gonna get into what it was, but let's just say I don't think they had any intentions for us to have a good experience doing that show…pinning two females against each other wasn't cool," Carey said on Kyle & Jackie O. "It should've been about the contestants instead of being about some non-existent feud that turned into like more ridiculousness and I would never want to be involved with it again. But everybody else can like it!"
I think Mariah is pissed off because Nicki Minaj ended up looking more professional and more fan-friendly than The Butterfly Cartel. Mariah doesn't care that she was pitted against another woman: that's Mariah's bread and butter. Mariah cares that she was pitted against another woman and Minaj WON. Mariah's also pissed that Jennifer Lopez – Mariah's long-time nemesis – has found such success as an Idol host. Mariah would never go to the same Idol-finale event as Jennifer Lopez. Or as Mariah says, "I don't know her."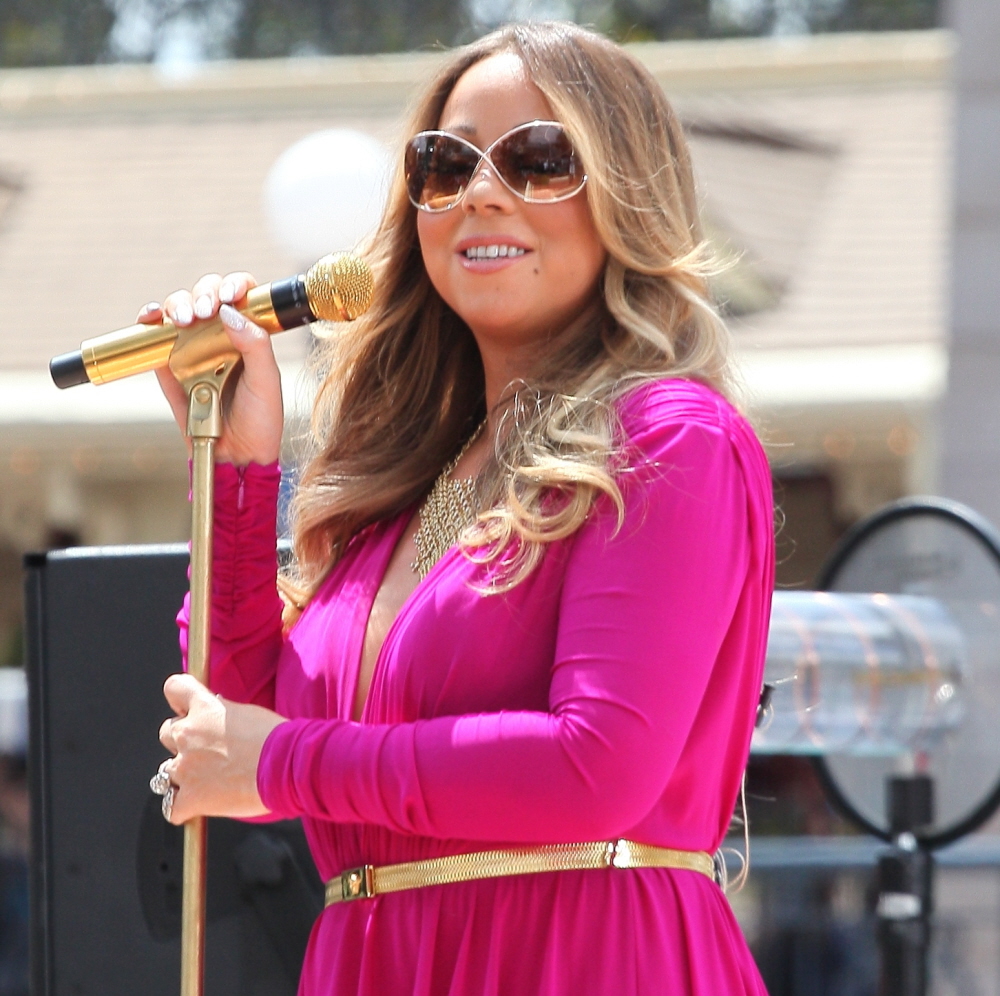 Photos courtesy of WENN.