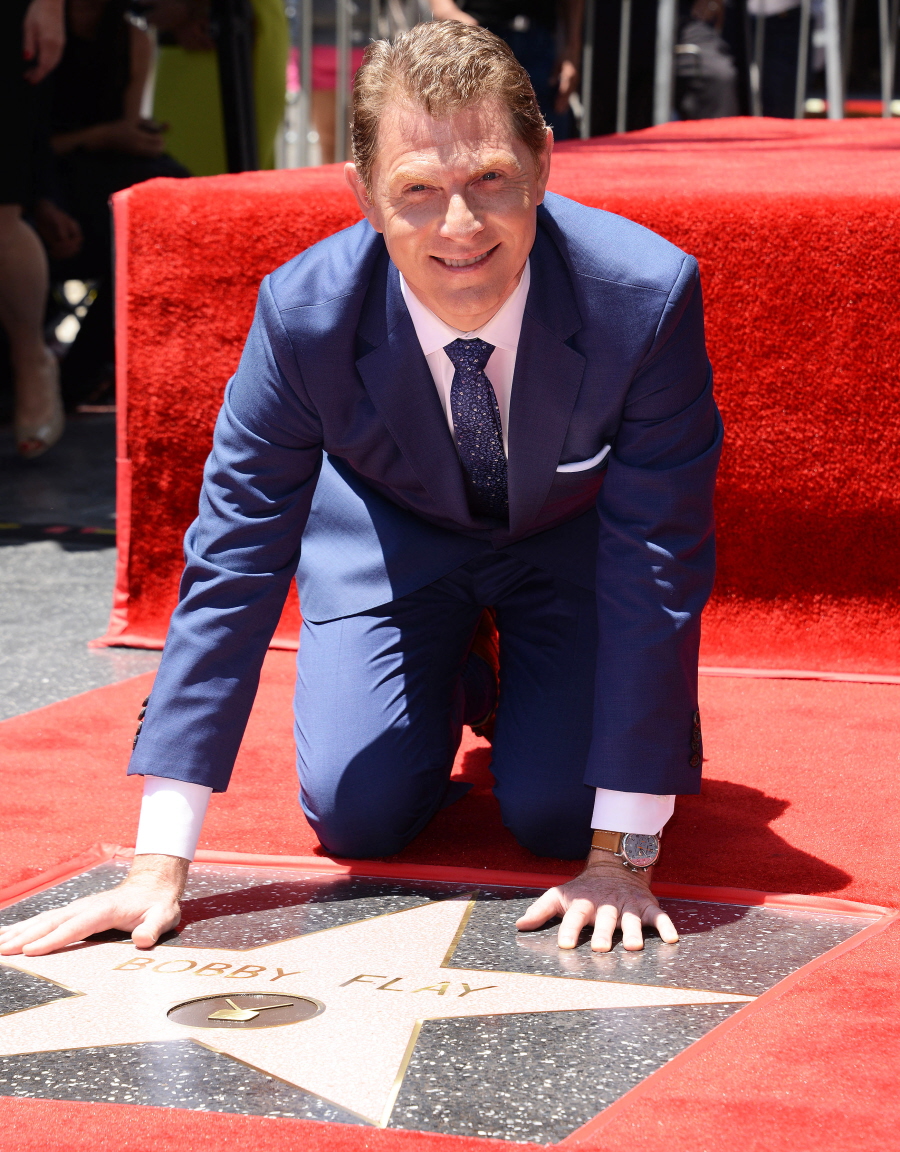 I saw these photos yesterday and I thought, "Eh, I'm not going to cover it." Bobby Flay was getting his star on the Hollywood Walk of Fame, because yes, they give stars to celebrity chefs now. I mean, I could see giving a star to someone like Wolfgang Puck, who actually has a close association with all things Hollywood. But Bobby Flay? Eh. It doesn't matter, celebrities pay for these stars.
So why am I covering these photos? It's because someone spent some money to publicly slam Flay at his big event. In the middle of his Hollywood Walk of Fame ceremony, a perfectly timed plane flew overhead with a banner that read "CHEATER." Hahahaha. I'm including some photos below.
Is this a fair assessment by the plane? Did Flay's estranged wife Stephanie March organize this? Or was it someone else, like… January Jones? Last week, In Touch Weekly got their hands on March and Flay's court papers, and March explicitly accused Flay of having a full-on affair with January in 2010. March also accused Flay of having at least two other affairs that she knew about, including a years-long affair with his food stylist. For what it's worth, Flay has denied everything and he's claimed that March is just trying to malign him to get their prenup thrown out.
CHEATER!!!!!!!!!!!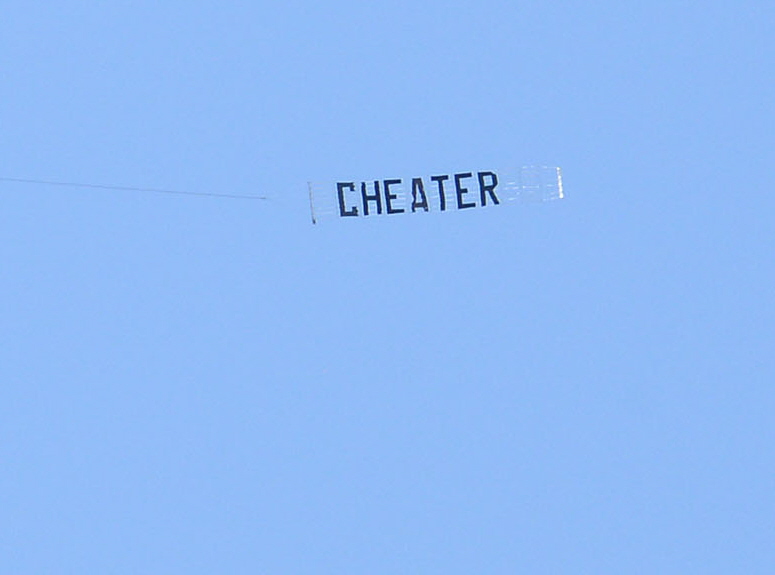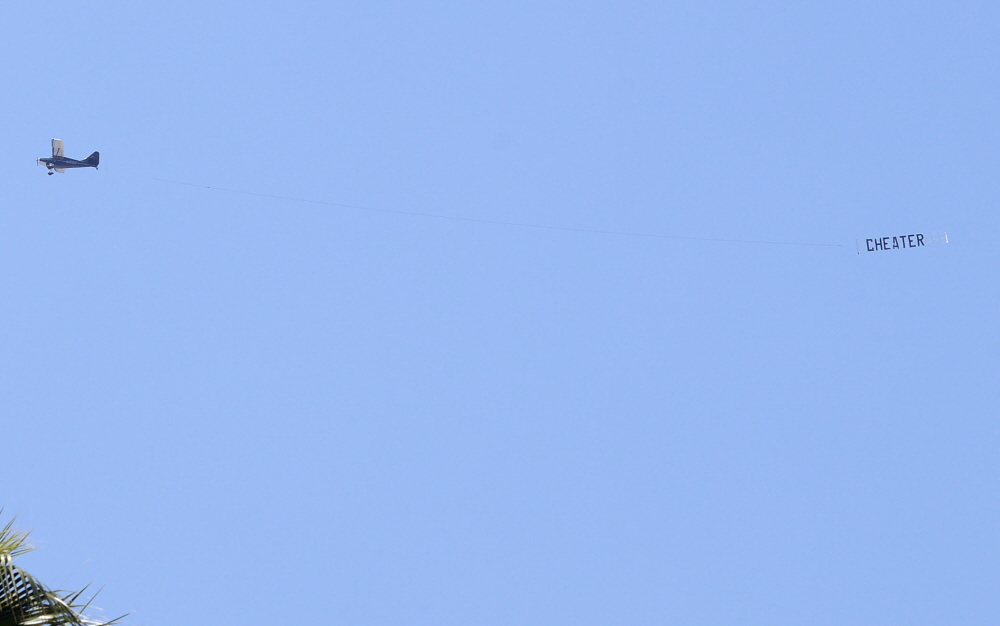 Photos courtesy of Fame/Flynet.