Here's a real question: do you think Leonardo DiCaprio ever gets bored with dating women who generally look like sisters? Erin Heatherton looks like Toni Garrn, who looks like Leo's newest girlfriend, Kelly Rohrbach. They basically all have the same body, they're all blonde, they're all models and they were all under the age of 25 when they started dating Leo. Like, I wanted to believe the Rihanna rumors just because I don't see how a dude can date so many similar-looking women in a row and NOT be bored. I would be bored if I dated three similar-looking dudes in a row, you know? Not only that, I would probably confuse them.
Anyway, it's looking more and more like Kelly Rohrbach is Leo's new official girlfriend. They've been seen together in Manhattan and the Hamptons for a few weeks, basically as soon as Cannes ended and Leo moved his international party to New York. Page Six says Leo was seen with Kelly as early as April (they were spotted at 1Oak in LA), although he was definitely acting like a single guy at Cannes, which is what he usually does, with or without an official girlfriend. Page Six says Leo and his P-ssy Posse rented a mansion in the Hamptons over the weekend and Kelly was out there with them. Then Leo and Kelly were seen together Monday night in Manhattan:
It sure sounds like Leonardo DiCaprio and Kelly Rorhbach are heating up! After reportedly spending a weekend together in the Hamptons, the 40-year-old actor and the Sports Illustrated model got cozy at a CFDA Fashion Awards after-party last night, E! News has exclusively learned.

An eyewitness tells E! News that DiCaprio arrived to the star-studded post-CFDA bash late Monday night alone but Rohrbach showed up separately just a few minutes after. The rumored couple met up and sat together at a private corner back table. While they kept their PDA to a minimum, Rohrbach did drape her legs over DiCaprio as they sat and chatted intimately, the source tells us.

They were "very flirty," the insider added, and Rohrbach looked "very into him."
Just once, I'd like to read a gossip story about Leo where the source was like, "Leo was really into her but she just kept giving him the cold shoulder. She kept rolling her eyes at her friends, like she couldn't believe that such an out-of-shape 40-something bro kept trying to hit on her."
As for her age… she's either 24 or 25. That's cutting it pretty close, right? Maybe this is just a summer thing for him. You can read her SI casting call here.
PS… the photos of Leo are from the Cannes amfAR gala. He looked like a mobster. Gross.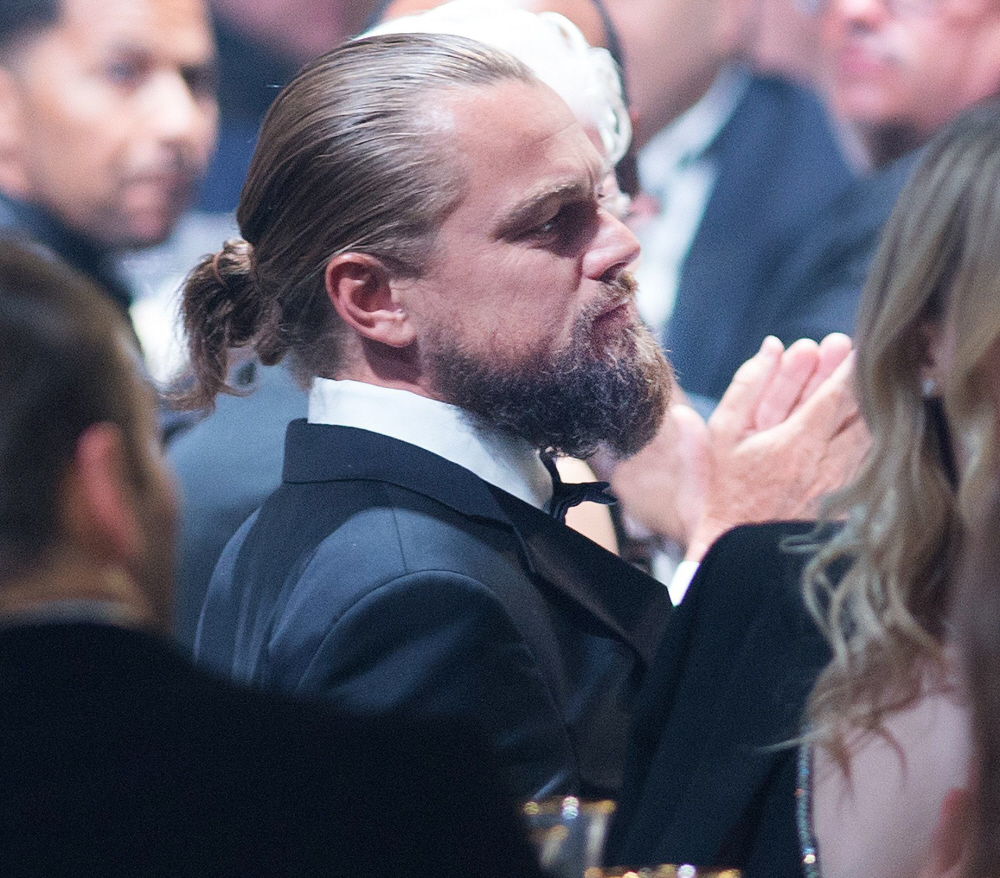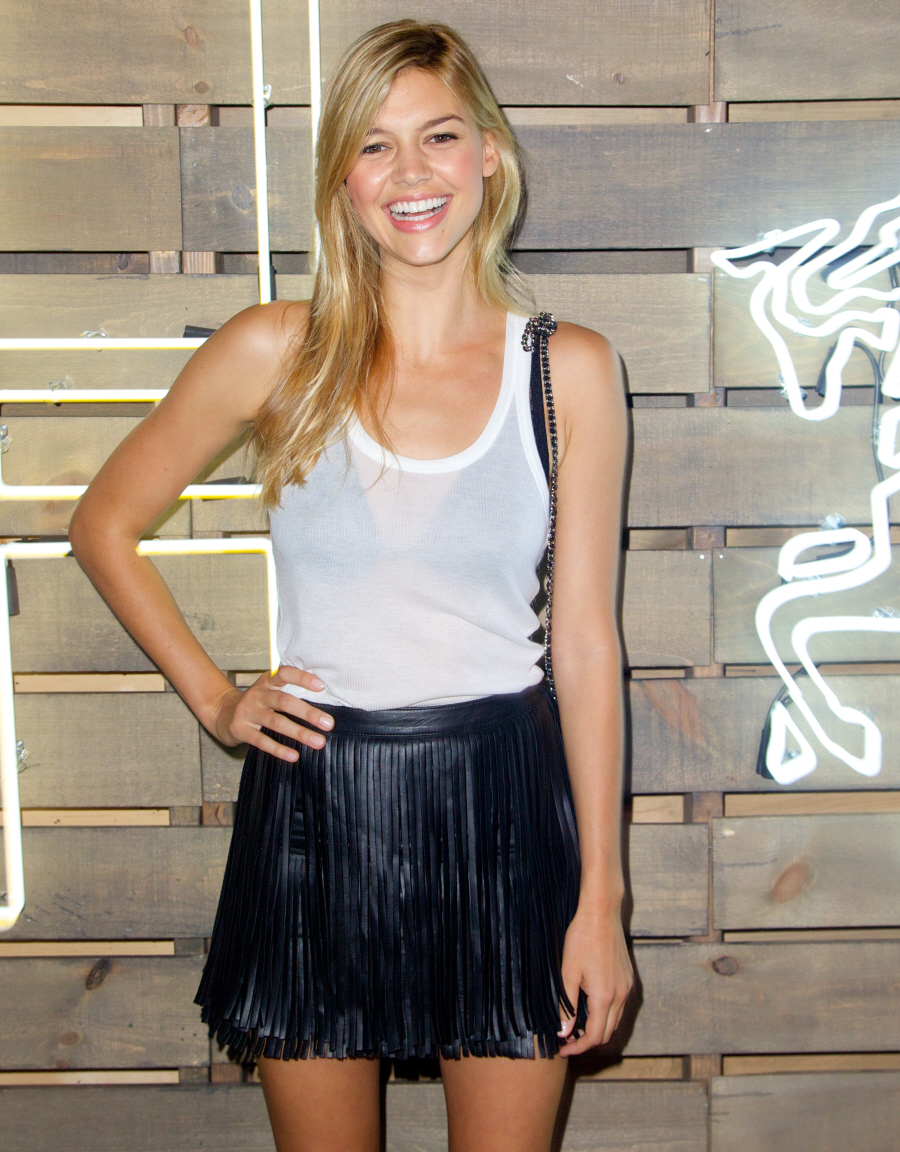 Photos courtesy of Fame/Flynet, Getty, WENN.