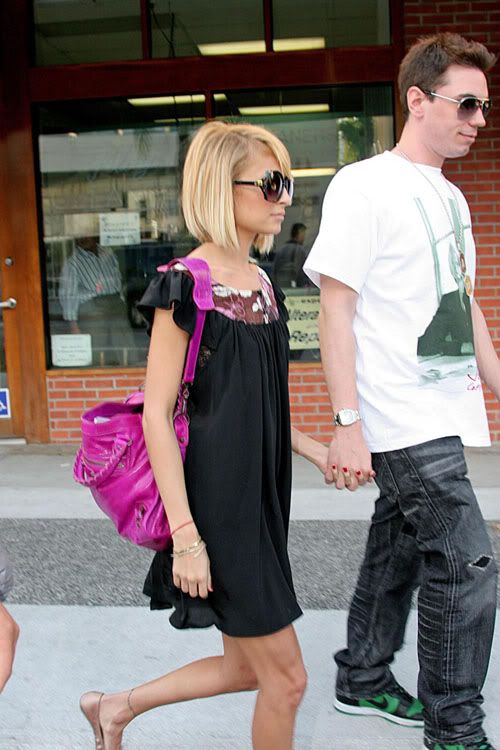 Another picture emerged today of Nicole Richie with ex-boyfriend DJ AM. The two were spotted holding hands as they left Beverly Hills restaurant La Scala. [via]
This is the second recent picture of the two together. They were seen holding hands after a dinner date just last week.
The two confirmed their split on December 7, 2005. According to The Bastardley, AM broke up with Richie after a ten-month engagement because she was too skinny and reminded him of an adolescent.