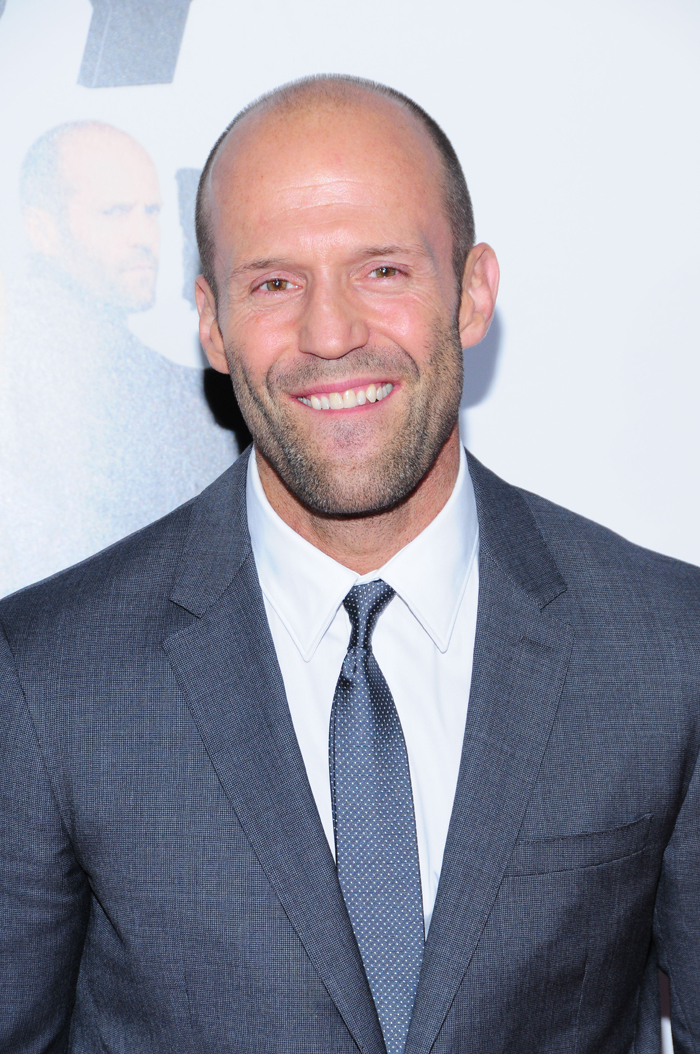 Jason Statham is so underappreciated, but he probably likes it that way. Dude's carved a solid career out of B-movies, mostly action, and he loves his job. I'm a huge fan of his intense fighting moves, fetching Cockney accent, and angry strut. His fierce growl? Have mercy. Steve Rose of the Guardian writes of Statham, "When he punches the air, the air screams in pain." A perfect description.
There were some rumors that Statham was being eyed for the role of Bullseye in season 2 of Daredevil. I knew the gossip wasn't true, and Statham's feelings wouldn't be hurt at all by this "rejection." Let's just say that the Statham will never be a Marvel company man. He already poked fun at actors who rely upon stunt doubles. Now he's adding to the conversation in two deliciously bitchy interviews with A.V. Club and The Guardian:
He thinks today's superheroes are lame:"I could take my grandma and put her in a cape, and they'll put her on a green screen and they'll have stunt doubles come in and do all the action. Anybody can do it. They're relying on stunt doubles, and green screen, and $200 million budgets, it's all CGI created. To me, it's not authentic."

He offers to jump off a Mayfair hotel: "If someone wants me to jump off this balcony and land on a crash pad, that's a piece of cake for me."

His idols did their own fighting: "I'm inspired by the people who could do their own work. Bruce Lee never had stunt doubles and fight doubles, or Jackie Chan or Jet Li. I've been in action movies where there is a face replacement and I'm fighting with a double, and it's embarrassing. But if you really are an aficionado of action movies, you know who's doing what and who ain't. To me it's a little bit sad."

Would he like to play James Bond? "Could I do it? Abso-f***ing-lutely. Would I do it? Abso-f***ing-lutely. Is Daniel Craig a great Bond? Abso-f***ing-lutely."
[From AV Club & The Guardian]
On one hand, it's hilarious how Statham is talking about contemporary superhero actors not being "authentic." Statham makes believe for a living too. Plus, the ending scene of Crank was ridiculously fake (by necessity). Yet he's correct. Statham's sentiment runs parallel to Michael Keaton saying it's not as hard to play Batman as it used to be. Keaton was tossing shade, but what he said is true.
Studios place a lot of focus upon hiring the right person for a job. Getting hired is the biggest hurdle for superhero roles. Actors still have to do the acting, but there's no longer a real danger in these roles. Green screens, stunt guys, and marketing teams do the heaviest lifting. This is also why it's perplexing to witness Robert Downey Jr.'s ego and Chris Evans' neuroses when, ultimately, they're guys who pose in front of green screens.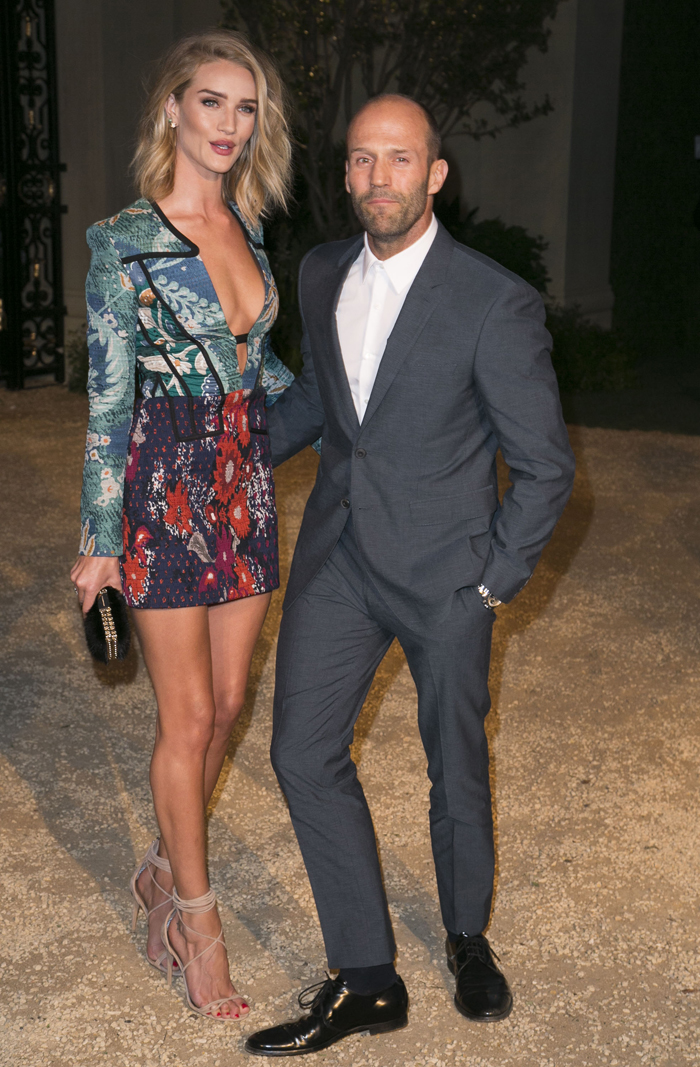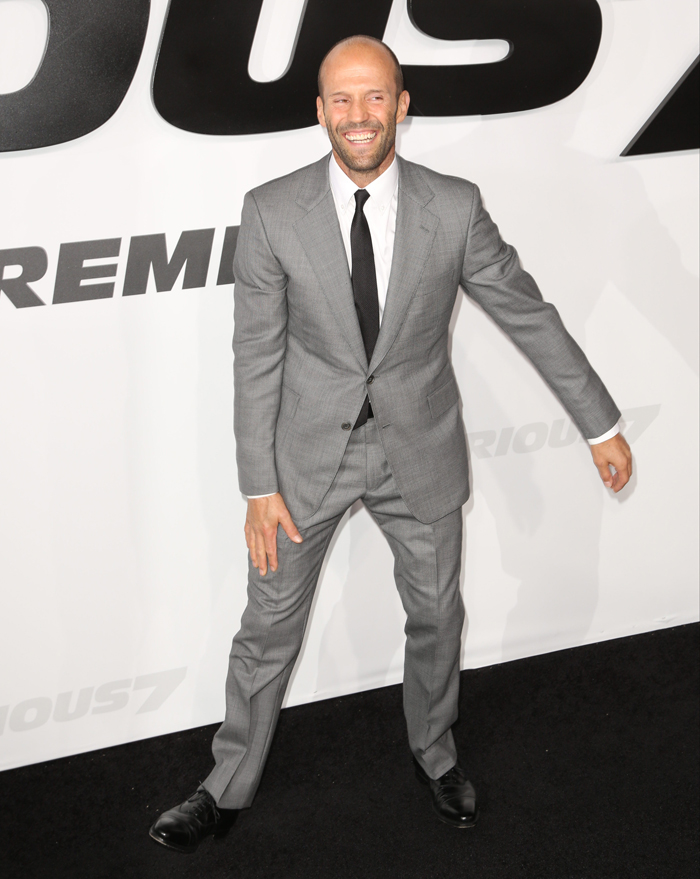 Photos courtesy of WENN