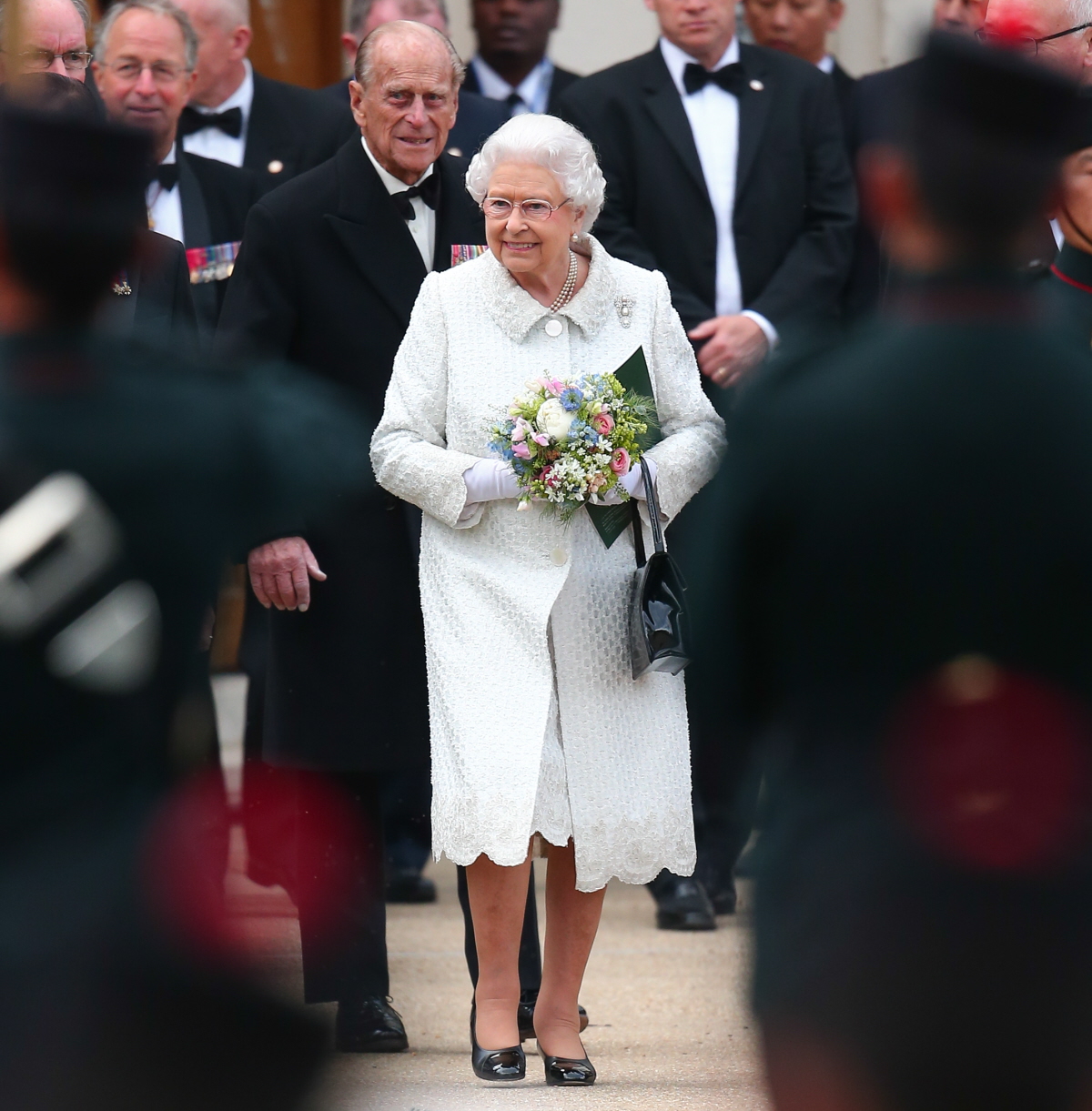 Here are some photos from yesterday's Gurkha 200 pageant in London, with appearances by Queen Elizabeth II, Prince Harry, the Duke of Edinburgh and the Prince of Wales. The pageant was marking two centuries of Gurkha service in the British army, and there was also a moment to commemorate those lost in the Nepalese earthquake in April. The Prince of Wales is patron of the Gurkha Welfare Trust and he made a public statement honoring the Gurkhas and calling for more contributions towards helping Nepal rebuild following the earthquake – you can read more about the event and Charles' statements here.
As you can see, the Queen brought some Brooch Realness to the event. That brooch is completely fantastic. Her suit is by Angela Kelly, her longtime dressmaker. It's a bit shiny and metallic, but since she's the Queen, she pulls it off. I was a little bit surprised to see that the Queen was seated next to the Sultan of Brunei. As opposed to being seated next to Prince Philip or Prince Charles. Harry is seated somewhere away from the royals too.
What else is going on with the Queen? Oh, nothing much, she's still working her monarch arse off at 89. It was recently announced that the Queen will making a visit to the site of the Bergen-Belsen concentration camp in Germany during her state visit to the country next month. A few years ago, it was believed that the Queen would not be undertaking very many state visits at her age, but she just keeps on truckin'. Her visit to the concentration camp – incidentally the same camp where Anne Frank is buried – will be the first visit by a reigning monarch. It will also coincide with the 70th anniversary of the camp's liberation by British soldiers.
And finally, the Queen recently met one of the most dapper children ever. This video was originally posted by Dubai's Sheikh Hamdan bin Mohammed Al Maktoum, and it is believed that the little boy is the sheikh's son. This is from the Epson Derby last week.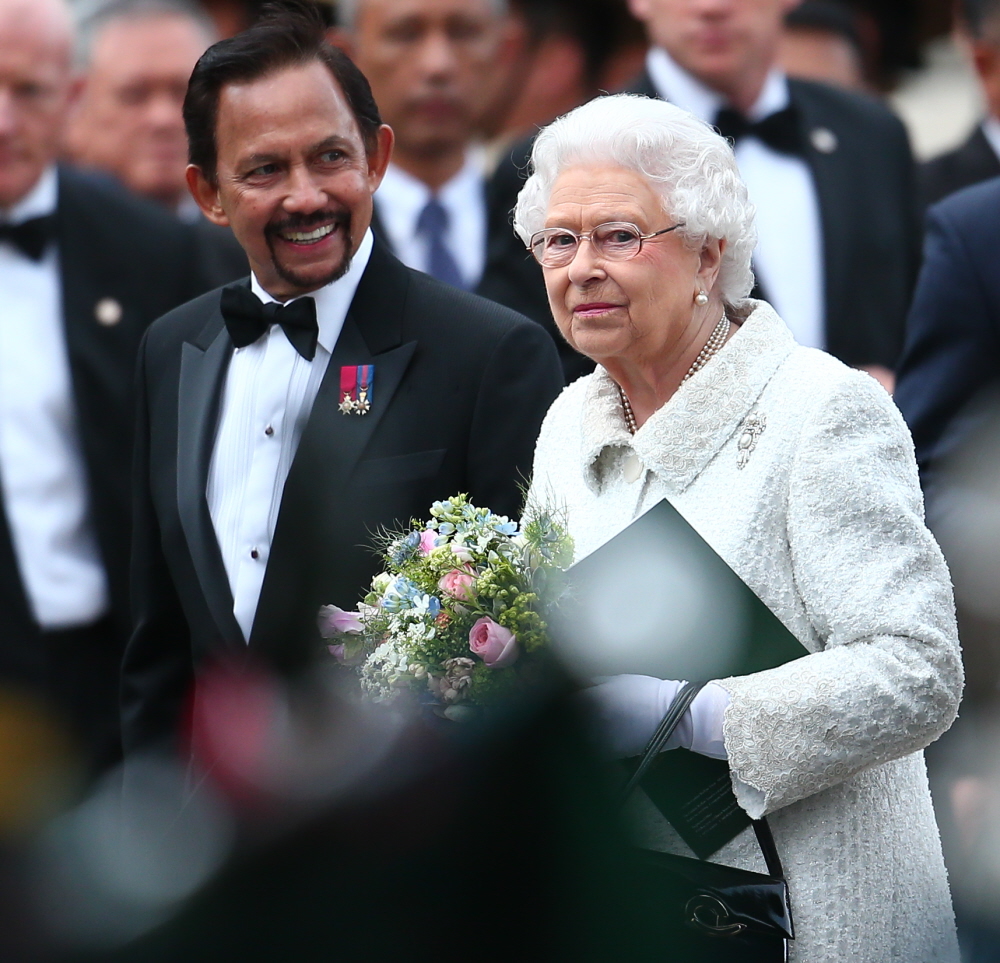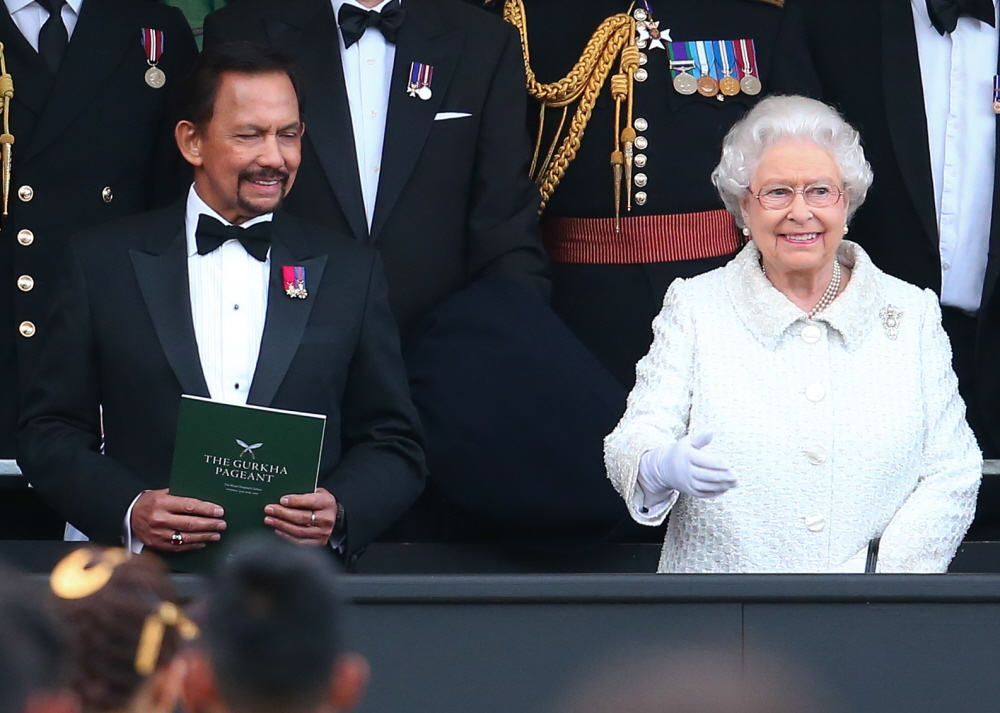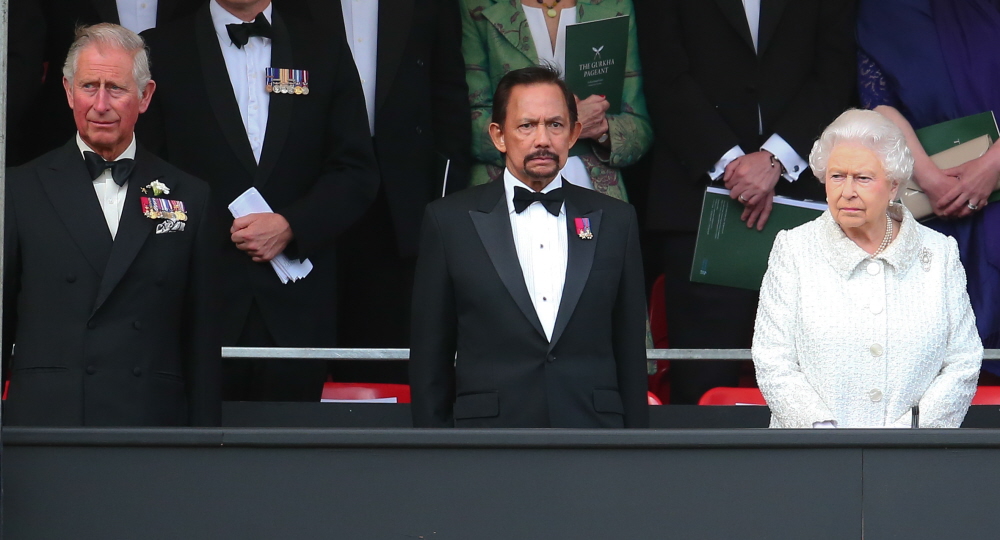 Photos courtesy of WENN.