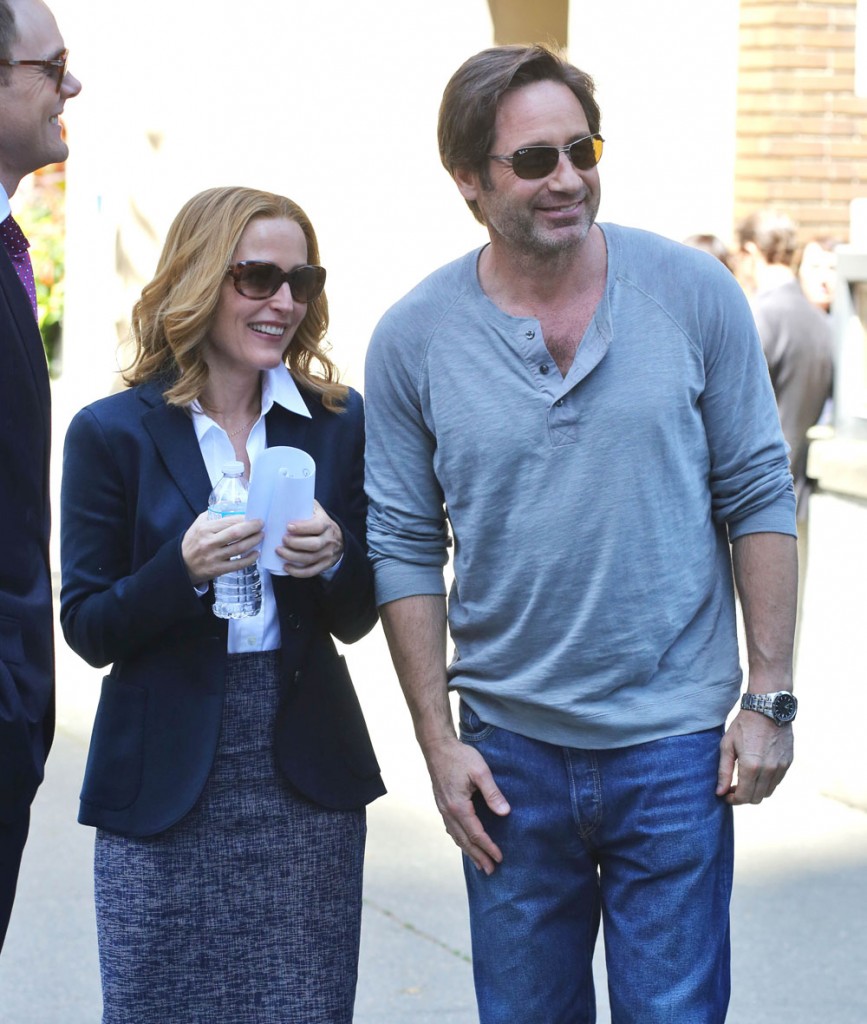 I saw the headline on People Magazine, "See Gillian Anderson and David Duchovny Reunite on the X-Files Set," and I squeed a little. Then I braced myself for the possibility that none of our photo agencies would have the pics, but I was wrong they do – and holy sh*t, there's Joel McHale! If you add Joel McHale to any production, however terrible, I will watch it.
We heard last week that McHale would be joining the X-Files reboot and actually seeing him on set is incredible. Variety reports that he's playing "Tad O'Malley, a conservative news anchor who becomes an unlikely ally for Fox Mulder." I'll take it. It makes sense too, because some of those conservative talking heads are huge conspiracy theorists. Look at how badass McHale is in his suit and glasses. These pics were taken on set in Vancouver yesterday.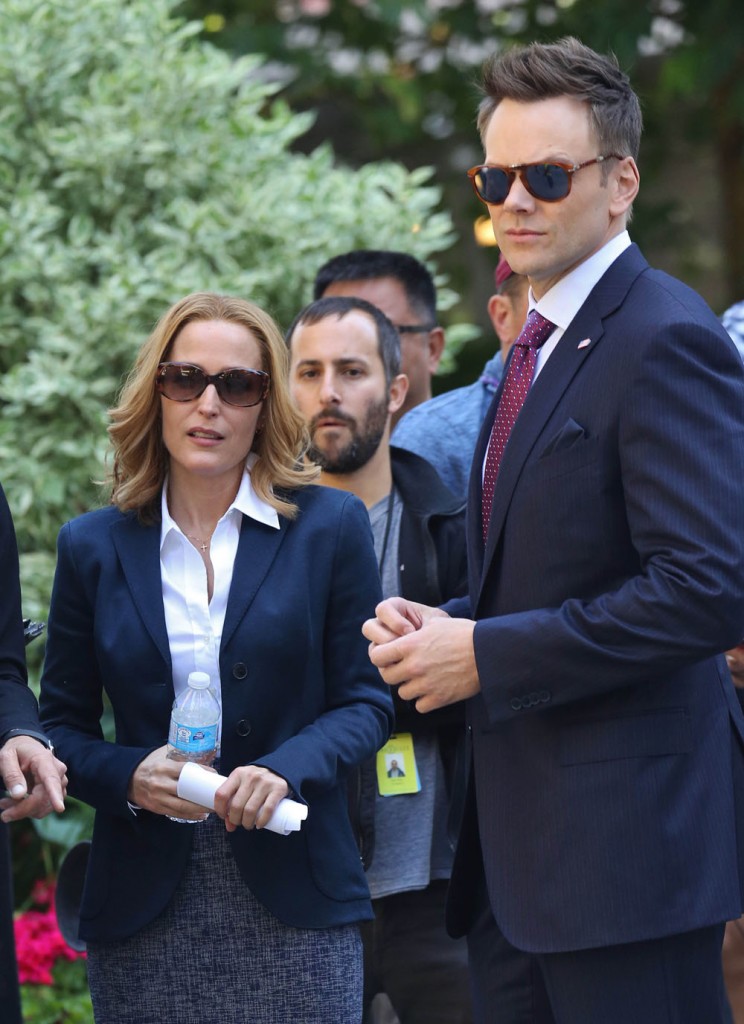 Here's a photo of McHale cracking up Anderson and Duchovny. It looks like they're not even filming at this point and that he's just making witty observations.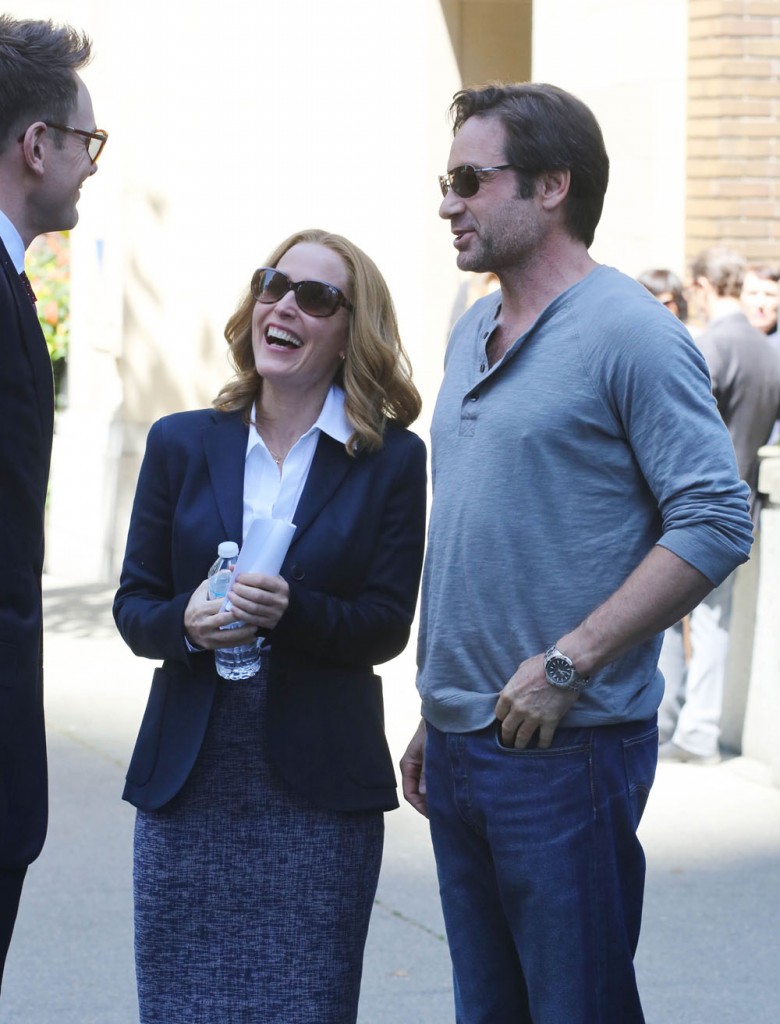 Moving on, here's Duchovny going in to kiss Anderson on the cheek. Maybe they're filming but he looks like a creeper here. She's trying to move away from him.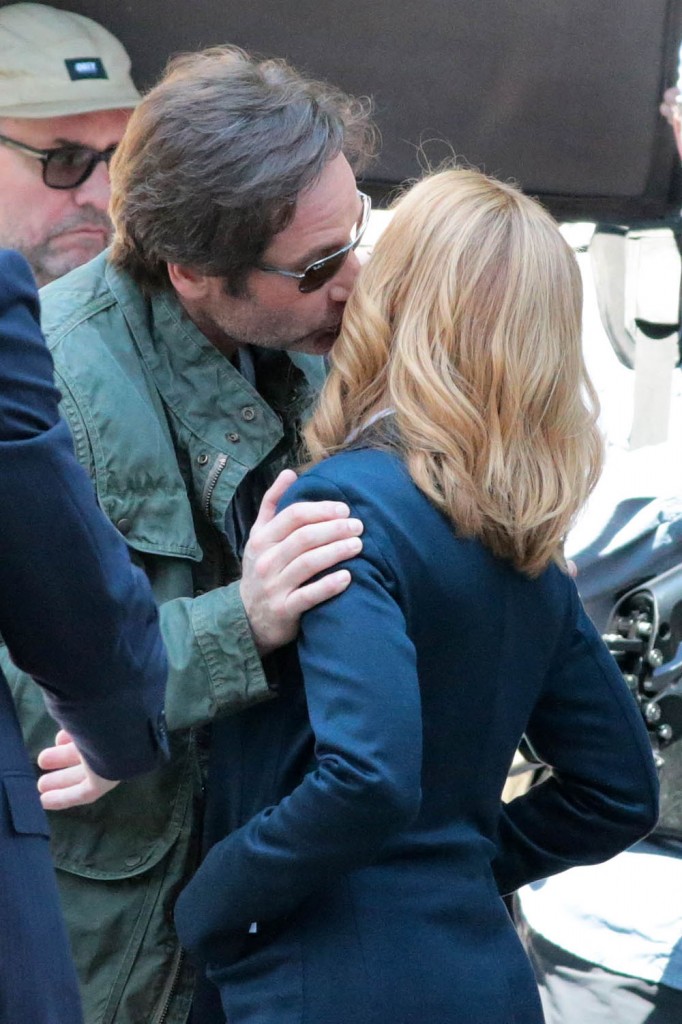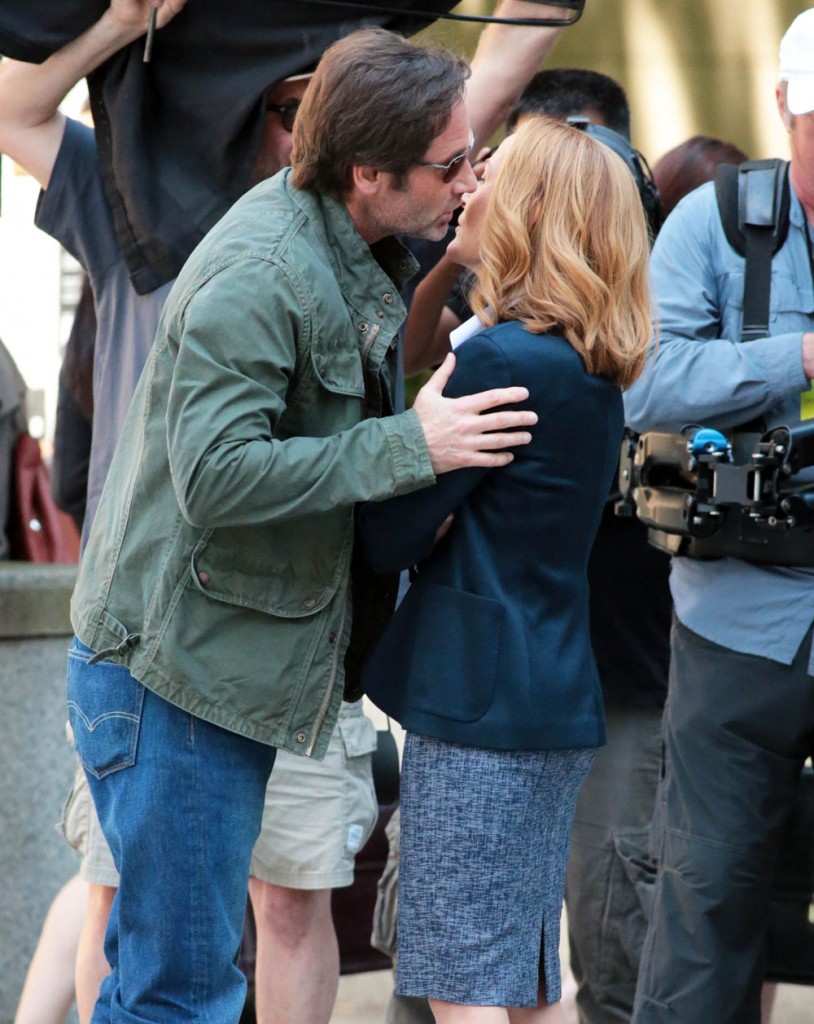 In terms of the costuming, People drops a minor spoiler by pointing out that Duchovny "is noticeably not dressed for official FBI work, which could indicate that his character, Fox Mulder, may not have rejoined the bureau in these new episodes." People may actually be reporting a tip here instead of just jumping to conclusions, but we'll have to wait and see if more information comes out.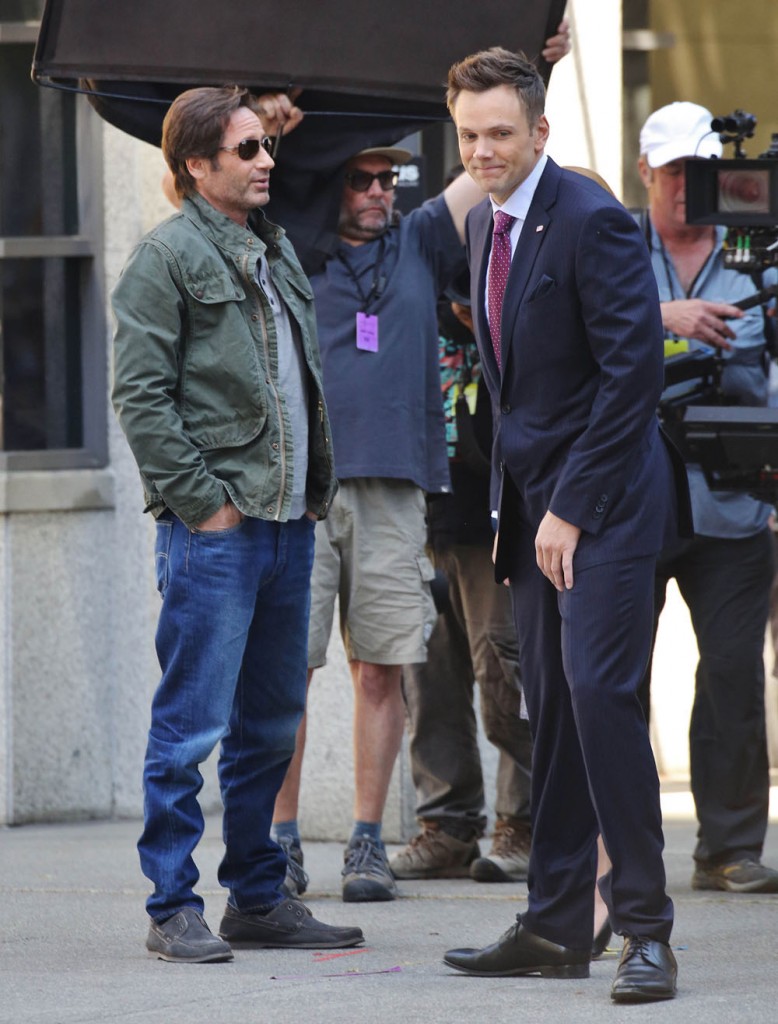 On a superficial note, I love Anderson's hair here. They gave her strawberry blonde color in a more modern style. Do you remember her deep red helmet hair? I had hair just like that in the mid 90s and it was no coincidence.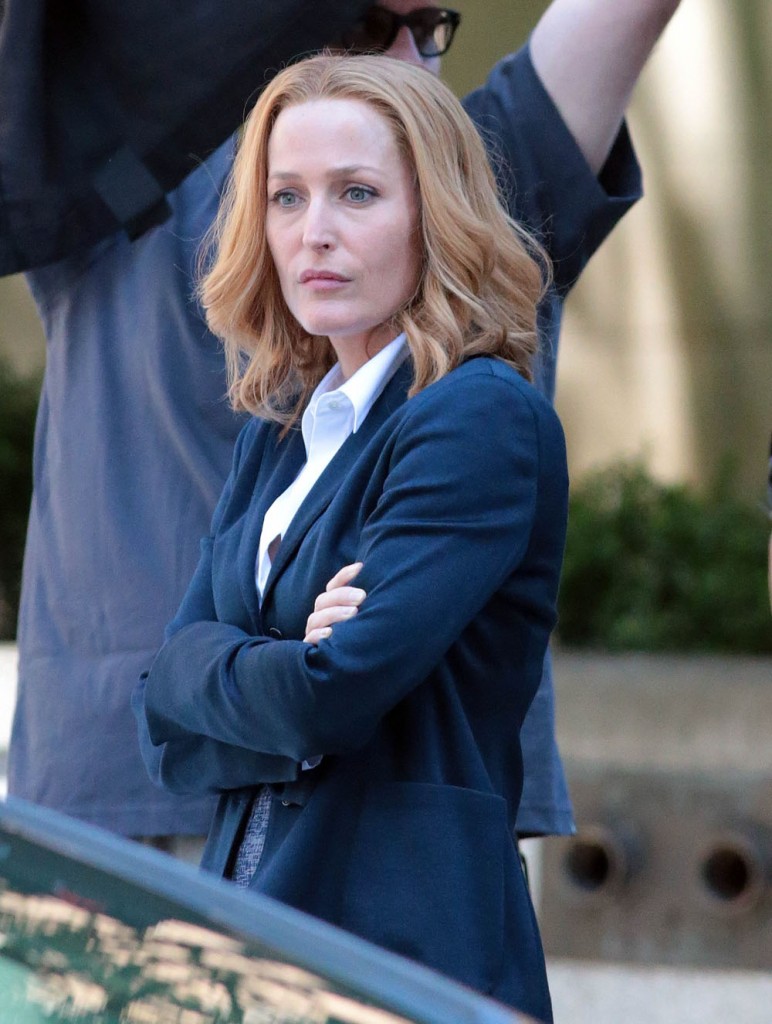 The X-Files is scheduled to return for six new episodes in January, 2016. Here's Anderson with showrunner Chris Carter.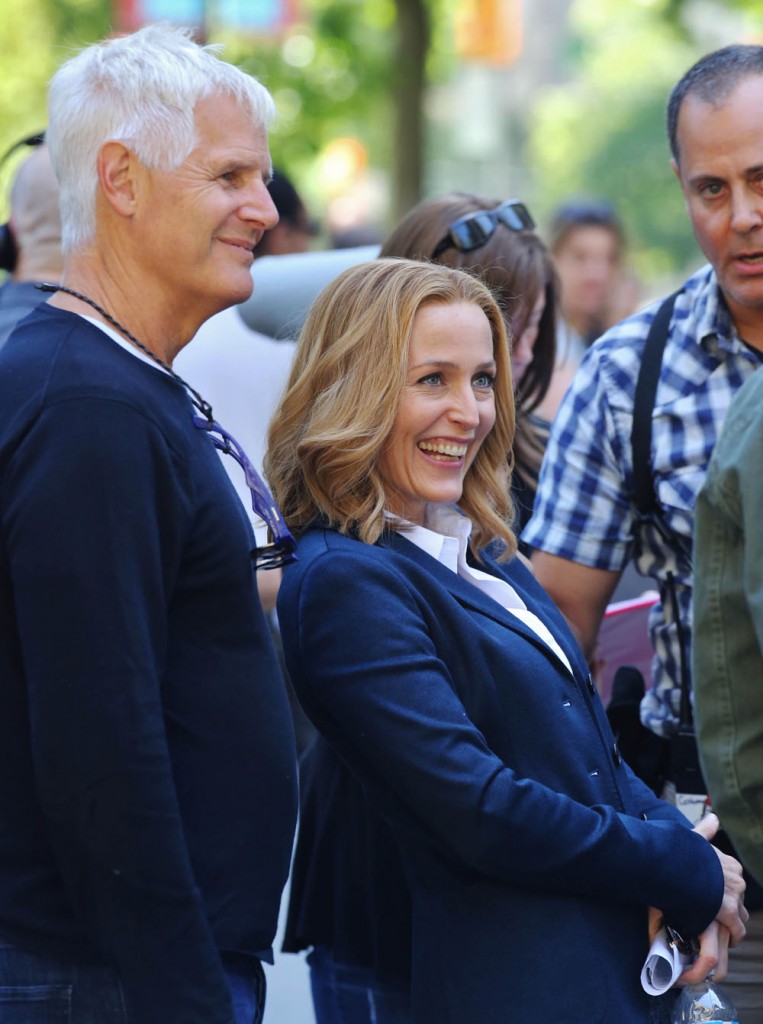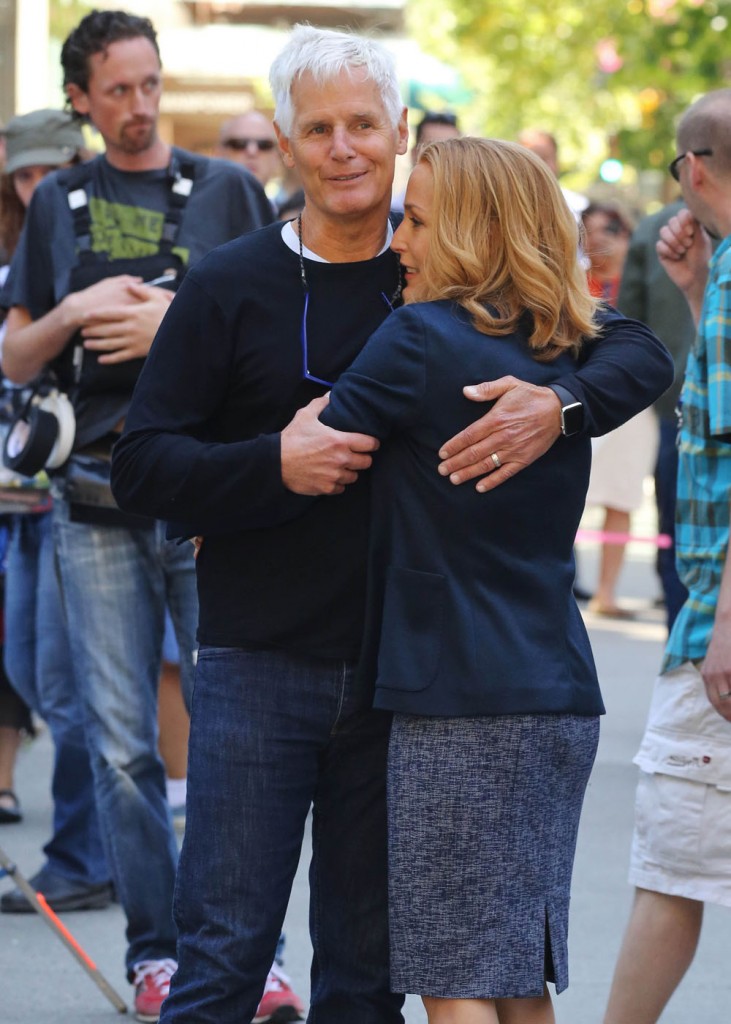 photo credit: FameFlynet