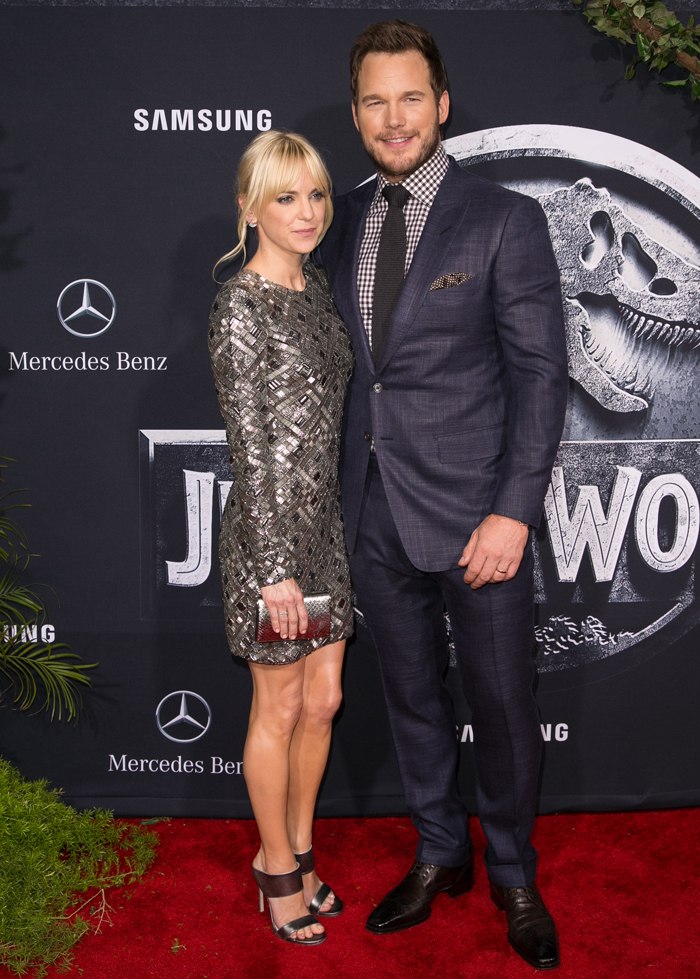 Last night's Los Angeles premiere of Jurassic World takes us right into this opening weekend. Chris Pratt walked the red carpet with Anna Faris, who wore a flirty, metallic Rubin Singer dress. This movie should make massive money, and Pratt has been everywhere. First, he re-addressed his claim of being "impotent" when he was overweight. Pratt modified his statement: "I'm not sure I knew what 'impotent' meant when I said it. I had a lower sex drive, to be honest with you. Everything about my spirit was dull. I didn't feel great, and I think people will relate to that." Poor guy. He must have been embarrassed to figure out what he told the world.
Pratt covers Red Bulletin magazine (in the gallery) to talk about several topics. You can read the interview here. The only new information is stuff Pratt says about his old job as an amateur stripper. He calls himself a "cheap Magic Mike." There's also an interview with the Guardian that sparked some controversy. Pratt talks about his love of hunting again. He's already admitted being pro-hunter and raved about how fun it is to shoot varmint. Here are more of his reasons for being a recreational hunter:
He digs this movie franchise: "I was a massive fan, it's not just lipservice to promote the movie. It was a big part of my childhood: 13 years old, my first event movie, it was a big f***in' deal to me as a kid."

He reveres "the natural order: "I have a great deal of respect for the animals that I kill, and I feel remorse and all of the emotions that come with it. The thing inside me that drives me to go out and hunt is very animal. But the remorse, emotion and respect I feel, and the closeness to God that I feel when I'm out there, is my humanity. It's an opportunity for me to explore what parts of me are animal and what parts of me are human."
[From The Guardian]
The comment section at the Guardian wasn't a happy affair fter the hunting statements. As a vegetarian, I don't hunt and don't understand Chris' rationale. He says he always feels remorse but still intentionally shoots animals for recreation. Does that make sense? Don't get me wrong — if people are hunting for food, that's one thing. Pratt hunts for sport, for fun.
Here are more photos from the premiere. Bryce Dallas Howard looked stunning last night. She was wearing a navy-blue dress with backless detail. The color of the dress compliments her hair so well. Did you know Bryce is waging a public campaign to win the Captain Marvel role? Hmm.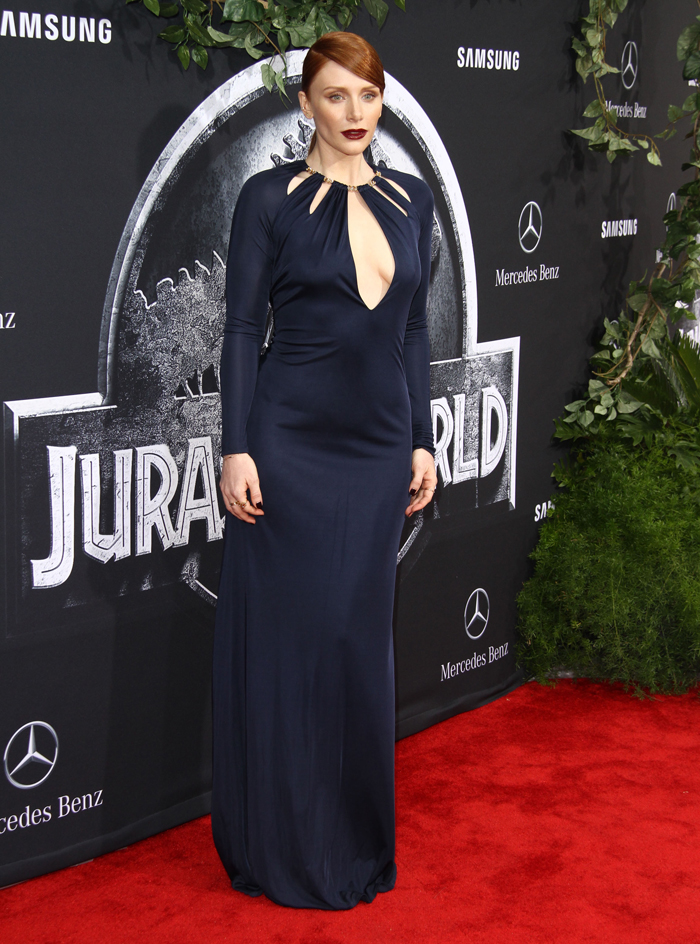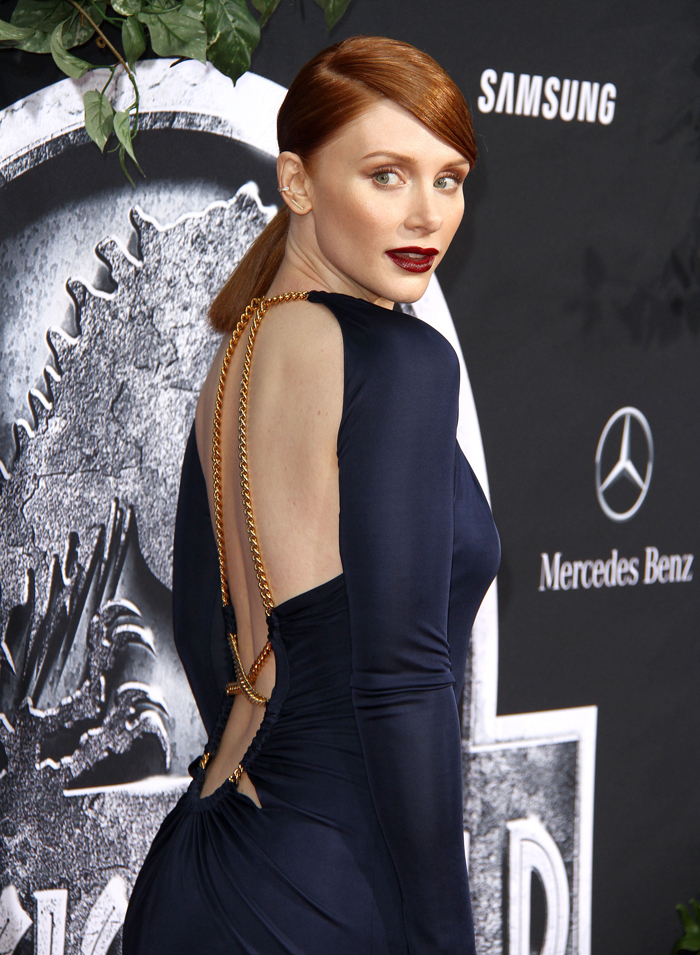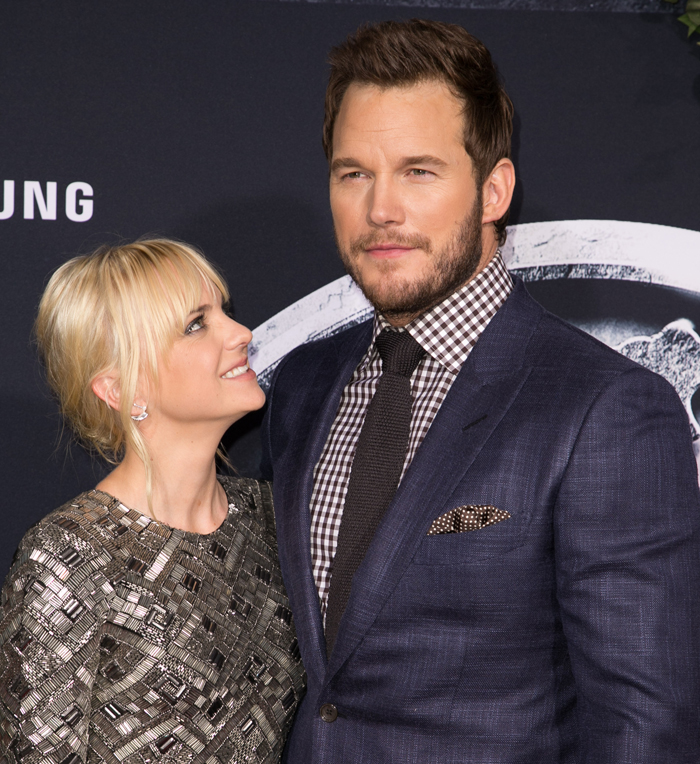 Photos courtesy of Bulletin, Fame/Flynet & WENN