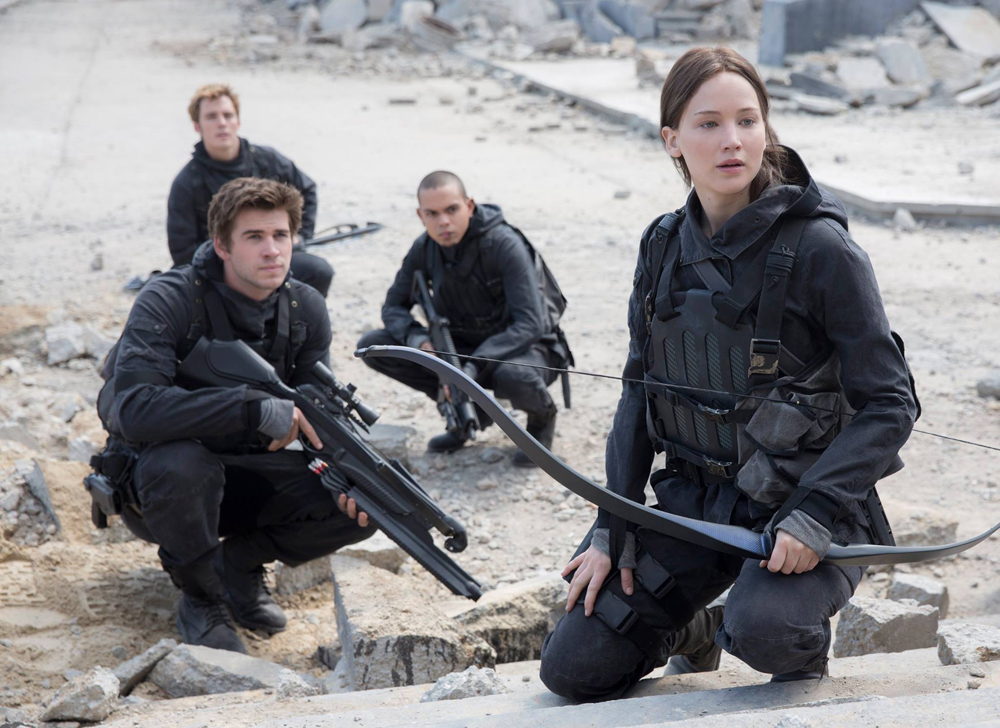 Warning: Spoilers for the Mockingjay book follow.
After the completely underwhelming Mockingjay Part 1, I was sort of over the whole Hunger Games franchise. I realize it was a placeholder movie, but the film was terribly slow paced. So last week's flurry of new stills failed to spark my interest. Then this new trailer arrived, and it is awesome. We can pretend last year's movie never happened, right? The only reminder that matters is seeing Effie Trinket without her makeup. Let's watch this beautiful new offering and discuss.
Oh, it hurt to see this trailer begin with Finnick and Annie's gorgeous wedding. The spectacle of happiness feels like a gut punch, but it's also a necessary show of optimism before the real battles begin. The trailer shows us a good chunk of action without giving away the whole movie. The CGI of the black sludgy stuff doesn't look too cheeseball. All of the emotion between Katniss and Prim, Peeta and Katniss, and Katniss and the world! There will be lots of audience tears.
Does this trailer make you feel excited? I feel bad for Liam Hemsworth because this will probably be his last huge movie. There isn't enough Natalie Dormer to go around, ever. But Sam Claflin's last line is a good one. Lots of promise here, Katniss fans. This should be sweet.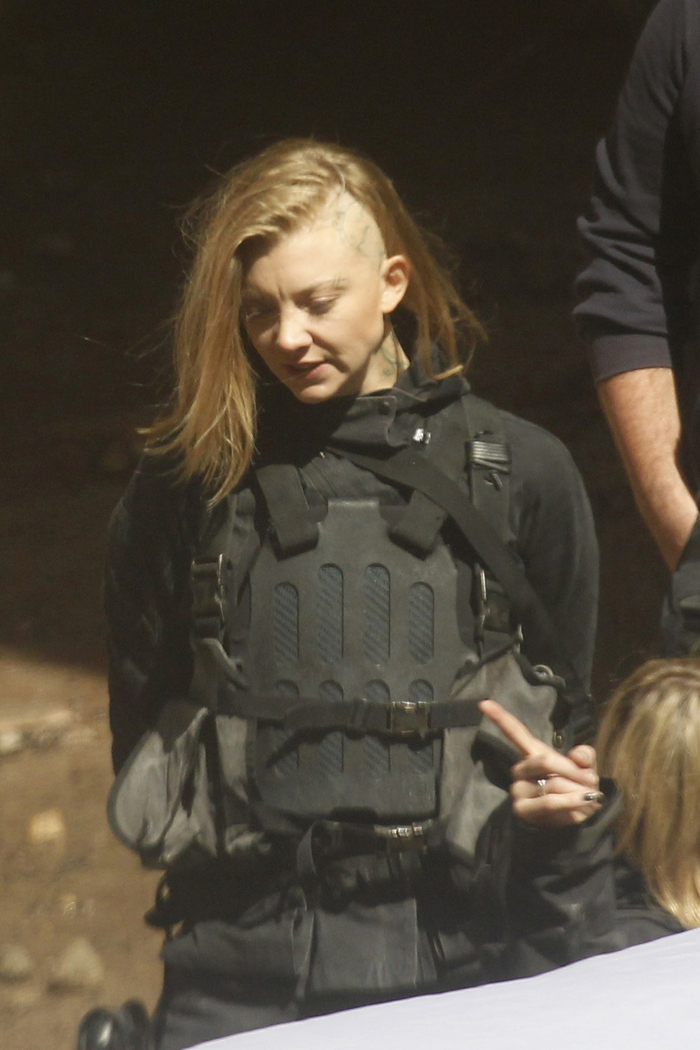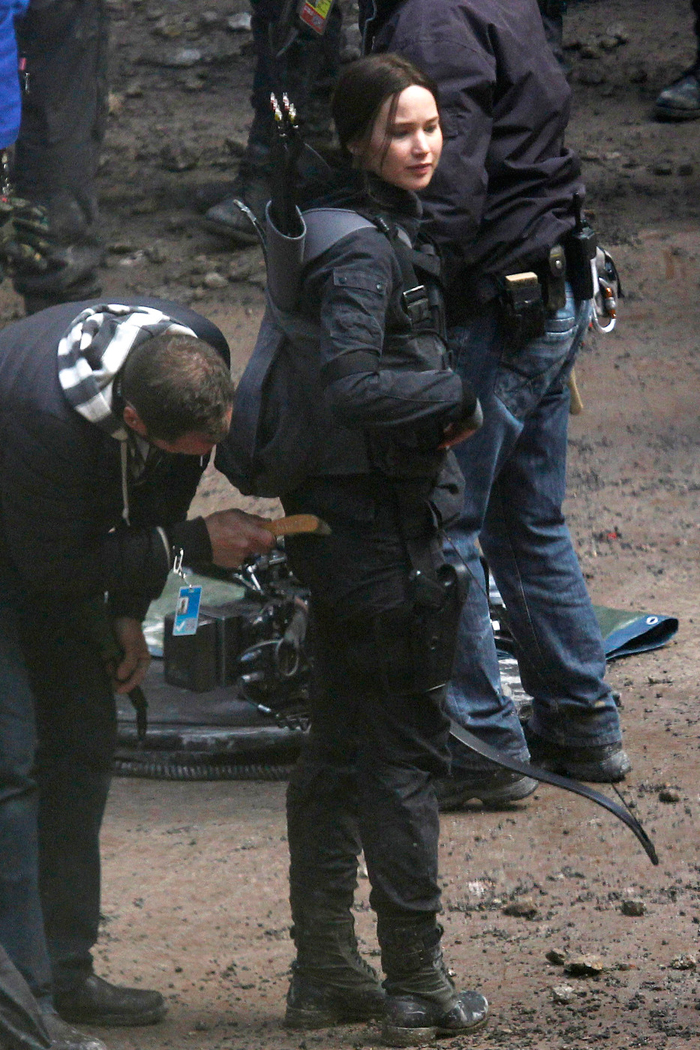 Photos courtesy of Pacific Coast news; movie stills courtesy of Lionsgate