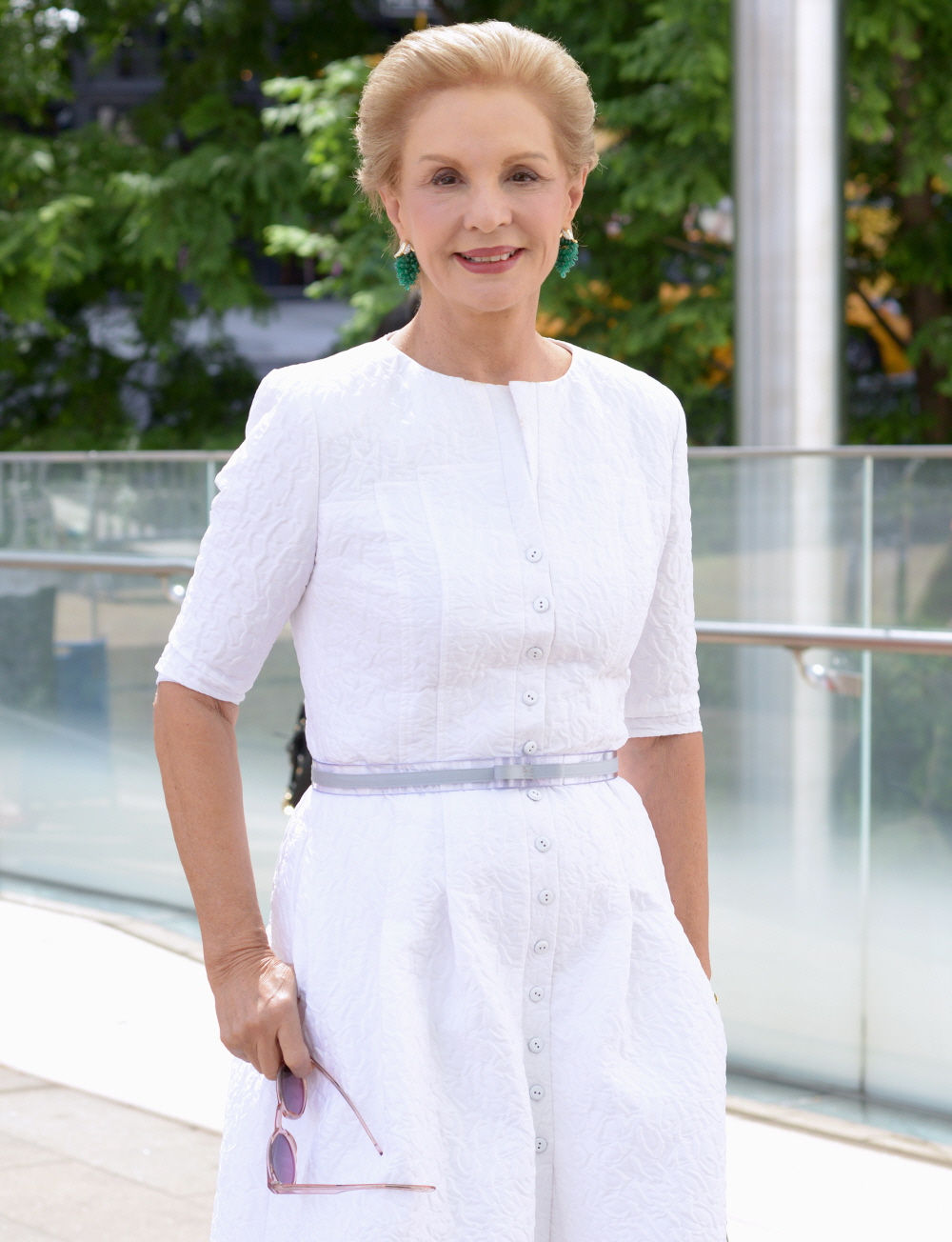 I really enjoy Carolina Herrera's clothes. If I was First Lady or a senator, I would wear a lot of Herrera's designs. She makes sophisticated, beautiful stuff that doesn't seem too stuffy. Carolina is 76 years old now and still vital and kicking. She sat down with the Washington Post to promote her latest boutique opening in DC. She ended up throwing some well-executed shade at Beyonce and all the celebrity women who walk around nearly naked. Some highlights from the interview:
Designers shouldn't TRY to be hip & cool: "If you are a designer who is born hip and cool, then fine, you can do it. But I don't understand a designer who sees hip and cool [young designers] and they want to be like the newcomers. You confuse the client."

Nakedness is not good design: Some designers think "it's so modern to be naked or almost naked. They think it's going to attract younger people if they do those dresses. No! The almost naked! Oh God! They're trying to get people to pay attention to them. In life, there should be a little mystery." Herrera turns to the recent Costume Institute gala to make her point. Exhibits A through C: Beyoncé and her bedazzled mosquito netting; Jennifer Lopez in a red beaded gown that was all front and back and no sides; Kim Kardashian with a train of white feathers trailing from a derriere served up for admiration. "They're supposed to be fashion icons and they're not wearing anything. It's an obsession now."

She's not against an open neckline, but it has to be done correctly: "If it's open so much, they look like fried eggs. Fashion is about proportion."
I don't really think Carolina is saying that she hates Beyonce, J.Lo or Kim Kardashian specifically, I think she's making a larger statement about fashion. If anything, she's criticizing Ricardo Tisci (Givenchy), Roberto Cavalli and Donatella Versace for designing clothes for women which are barely even functional as "fashion" or "clothes." And I agree with her. I'm SO tired of seeing bedazzled illusion netting.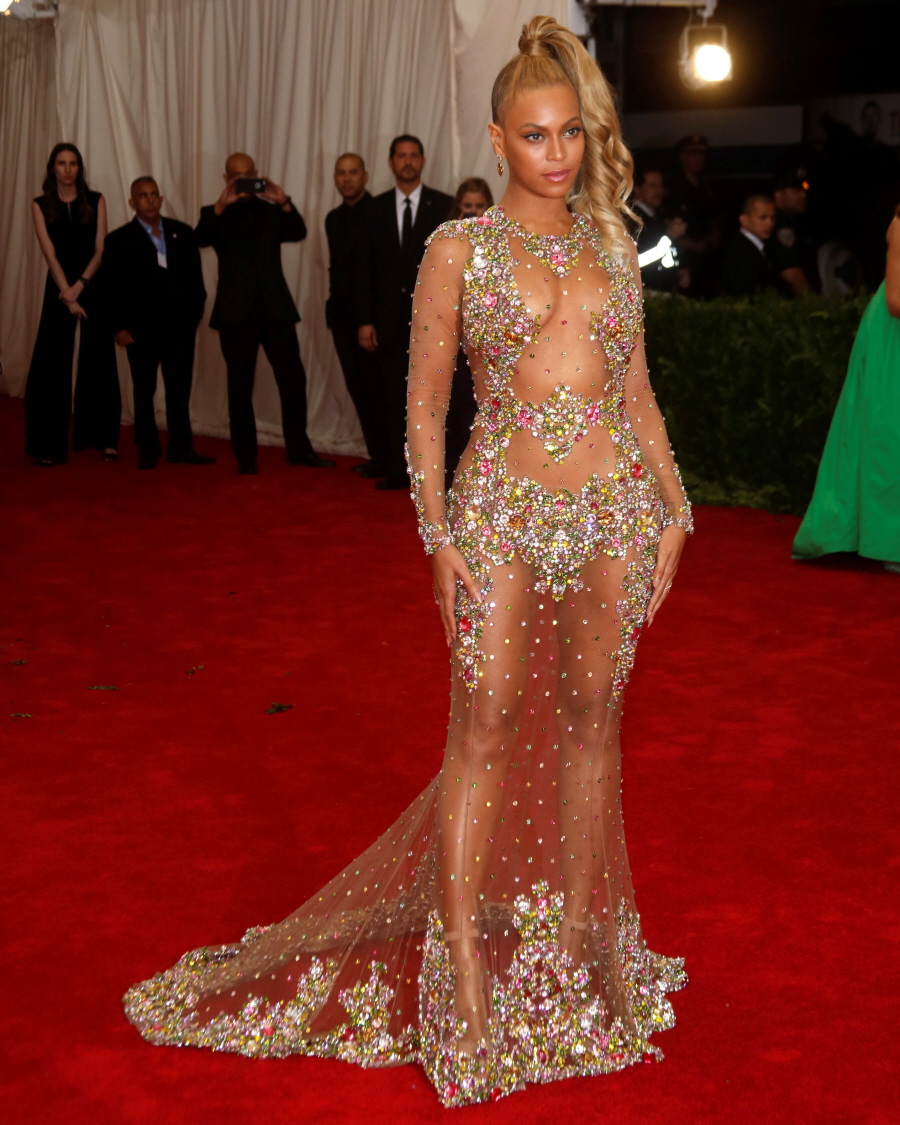 Photos courtesy of WENN.