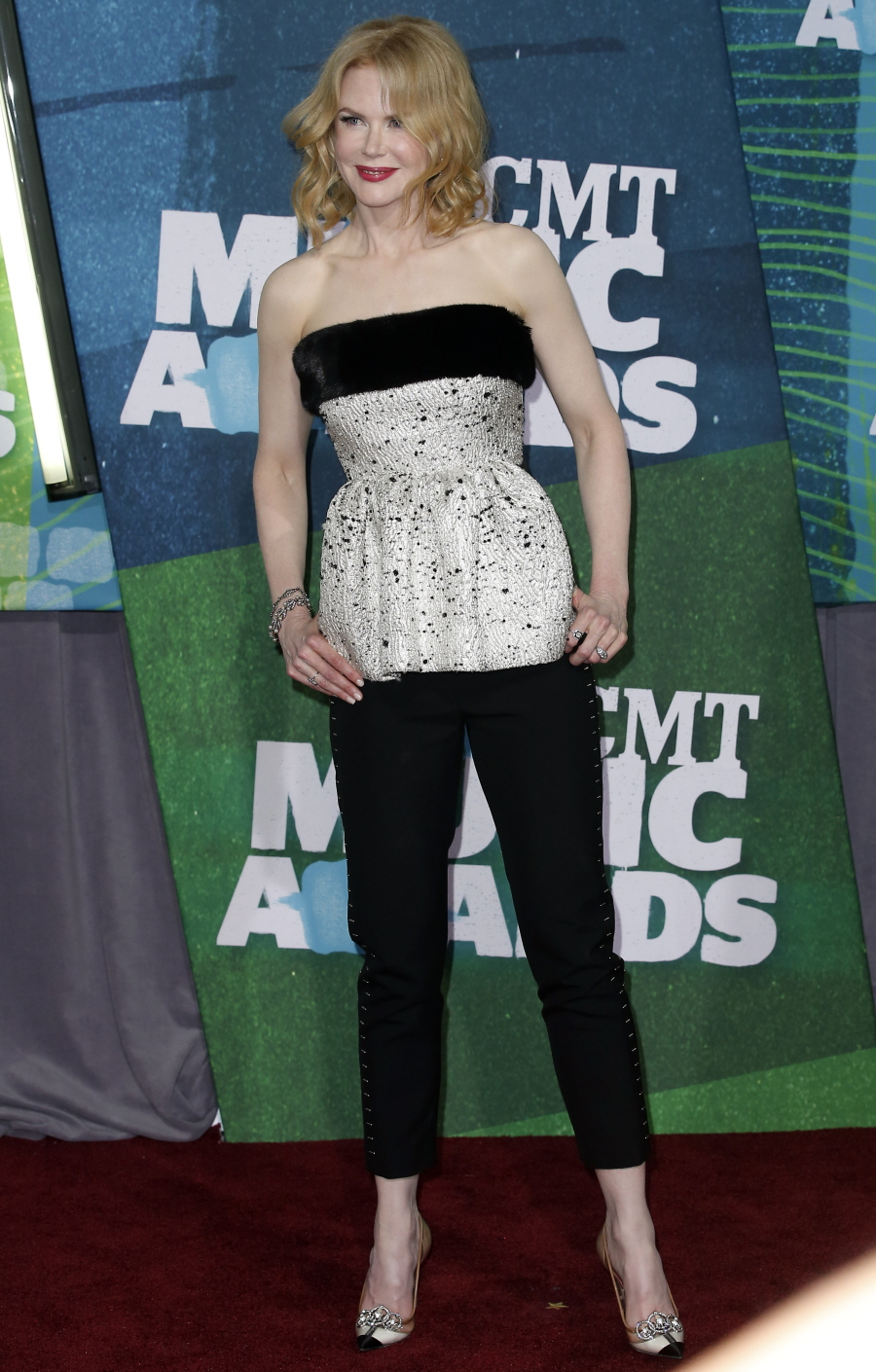 The CMT Awards were held last night in Nashville. Since I don't follow the comings and goings on country music, all of the country music awards shows sort of blend together, and I get the distinct feeling that there's a country music awards show once a month. You can see the winners list for the 2015 CMTs here.
This awards show differentiated itself by not having Blake Shelton and Miranda Lambert come out. Instead, one of the big "gets" was Nicole Kidman, who attended with her husband Keith Urban. Nicole wore a Balenciaga ensemble – slacks and peplum'd strapless top which makes her look pregnant. That top is a disaster but Nicole's face… God, she needs to stop with the Botox and fillers. It's gotten really crazy.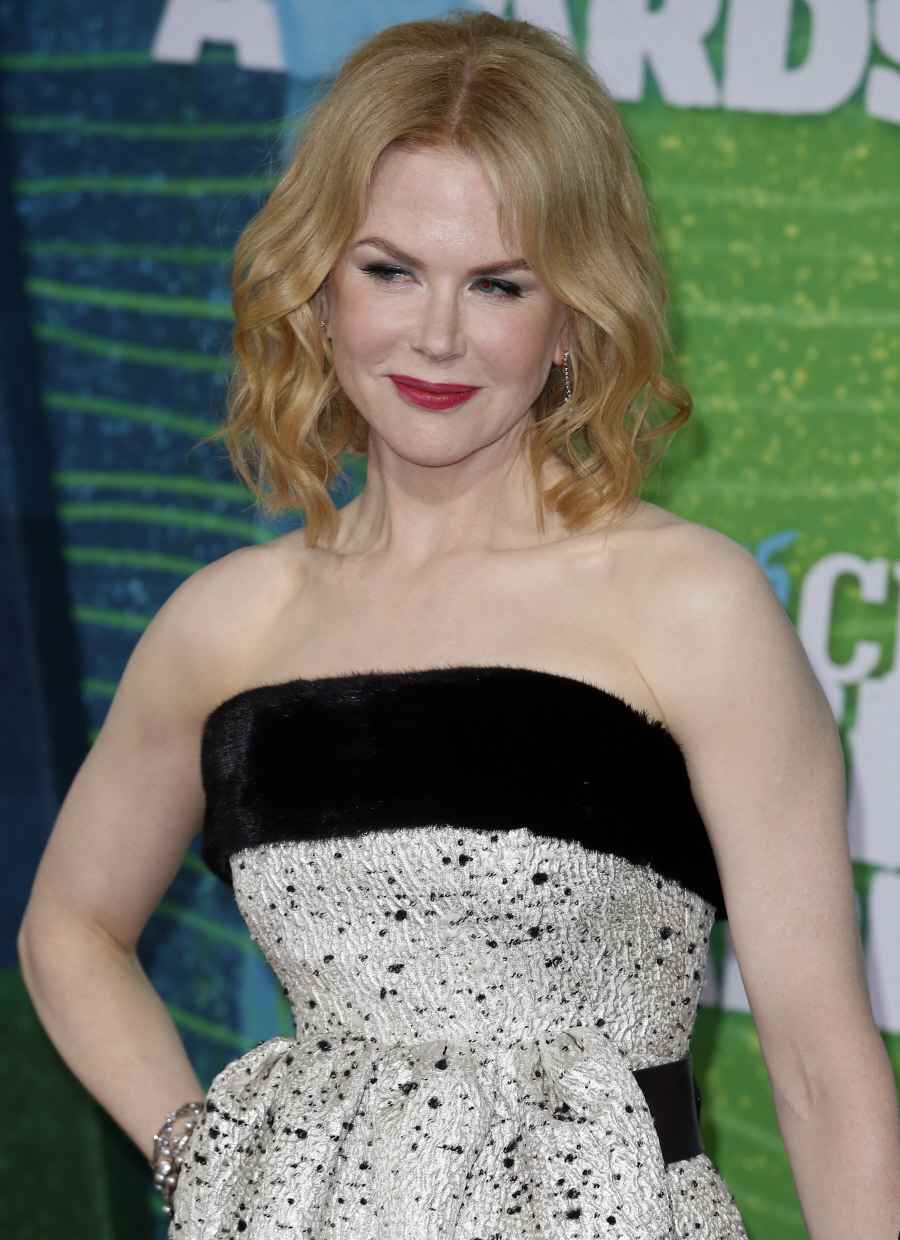 Jamie Lynn Spears in a surprisingly great jumpsuit. She looks really good!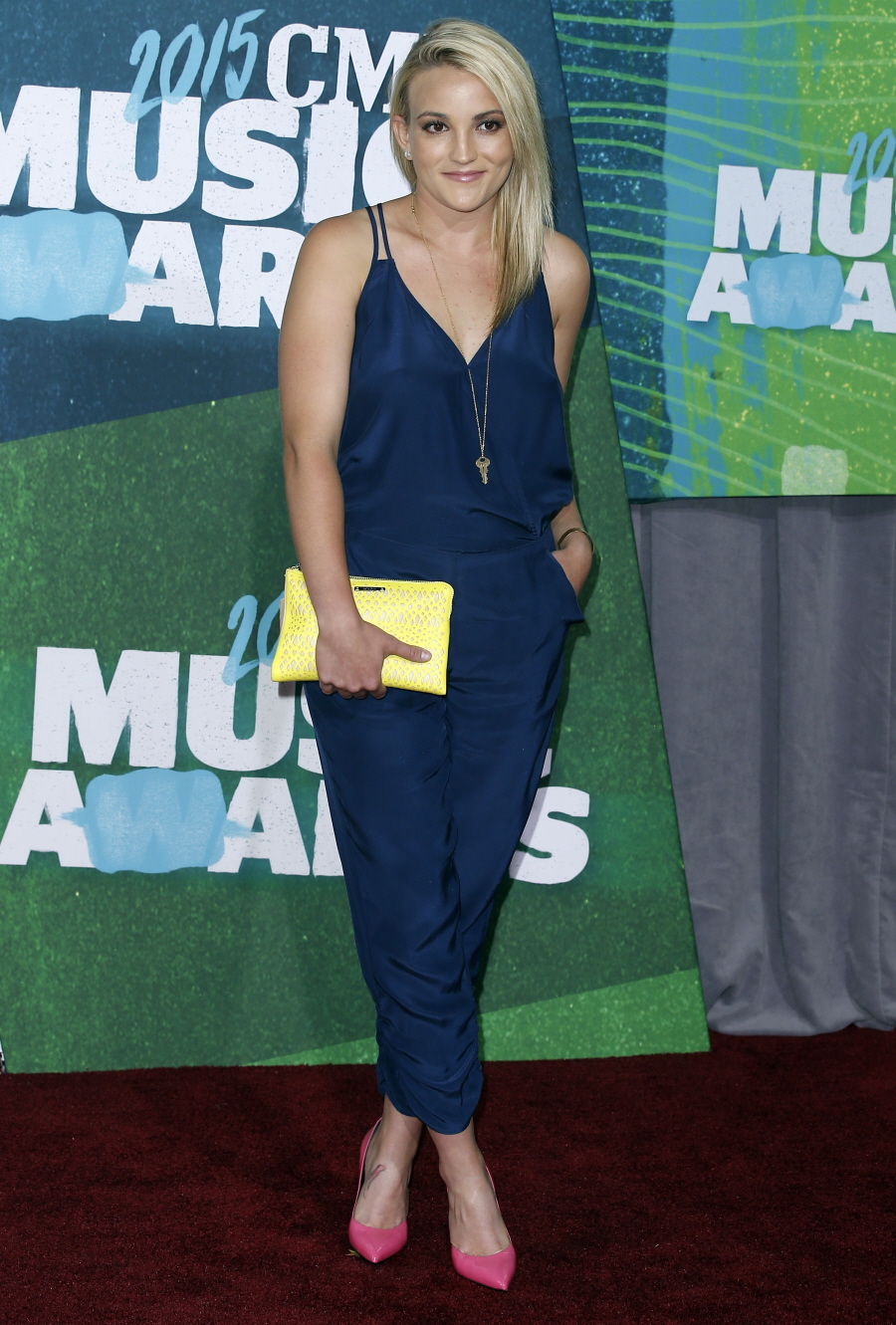 Here's Jenna Dewan Tatum in Zuhair Murad. Since she was one of the few wearing a pretty jewel tone, I like it.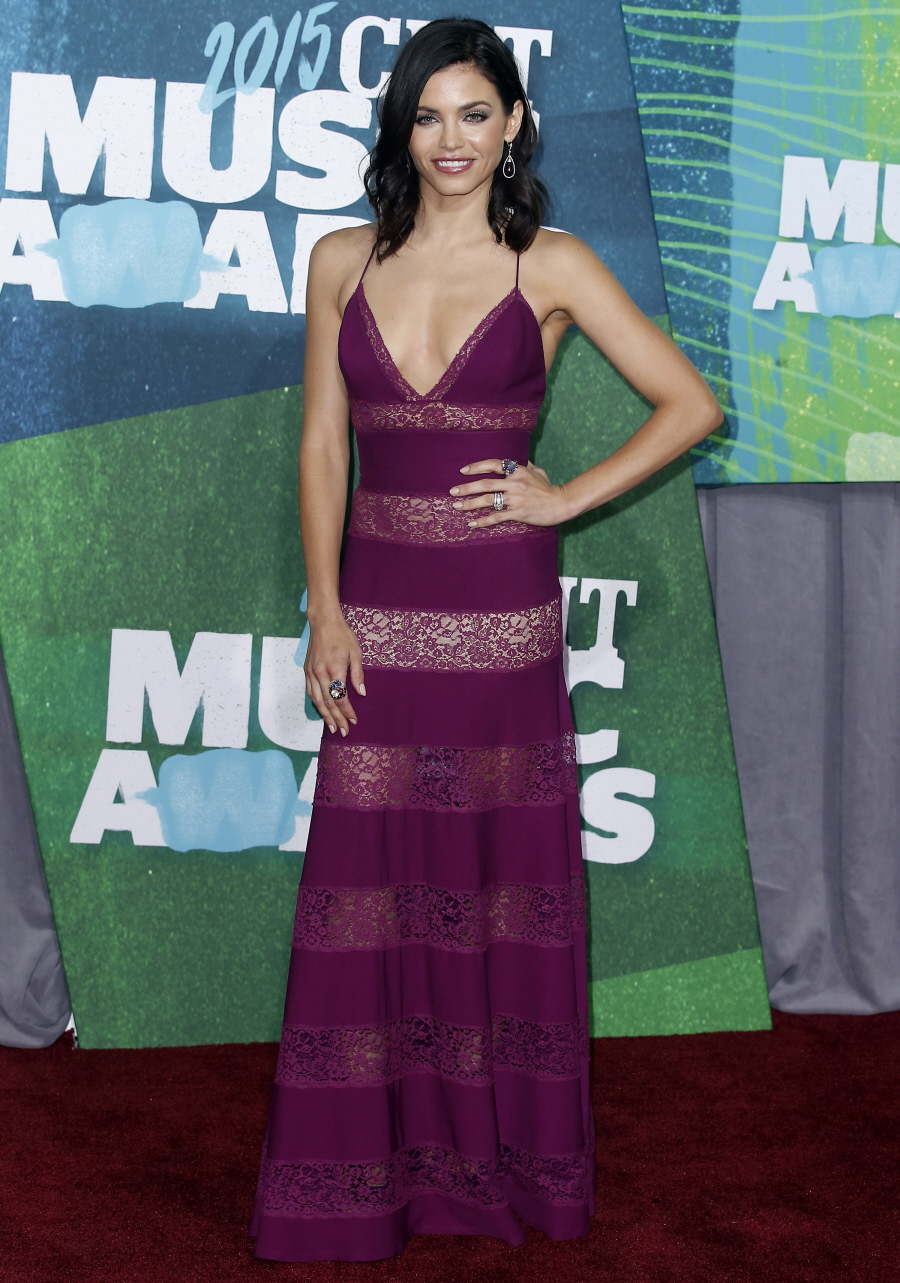 Nikki Reed in Kaufmanfranco, with her husband Ian Somerhalder. So thirsty. Why are they even there?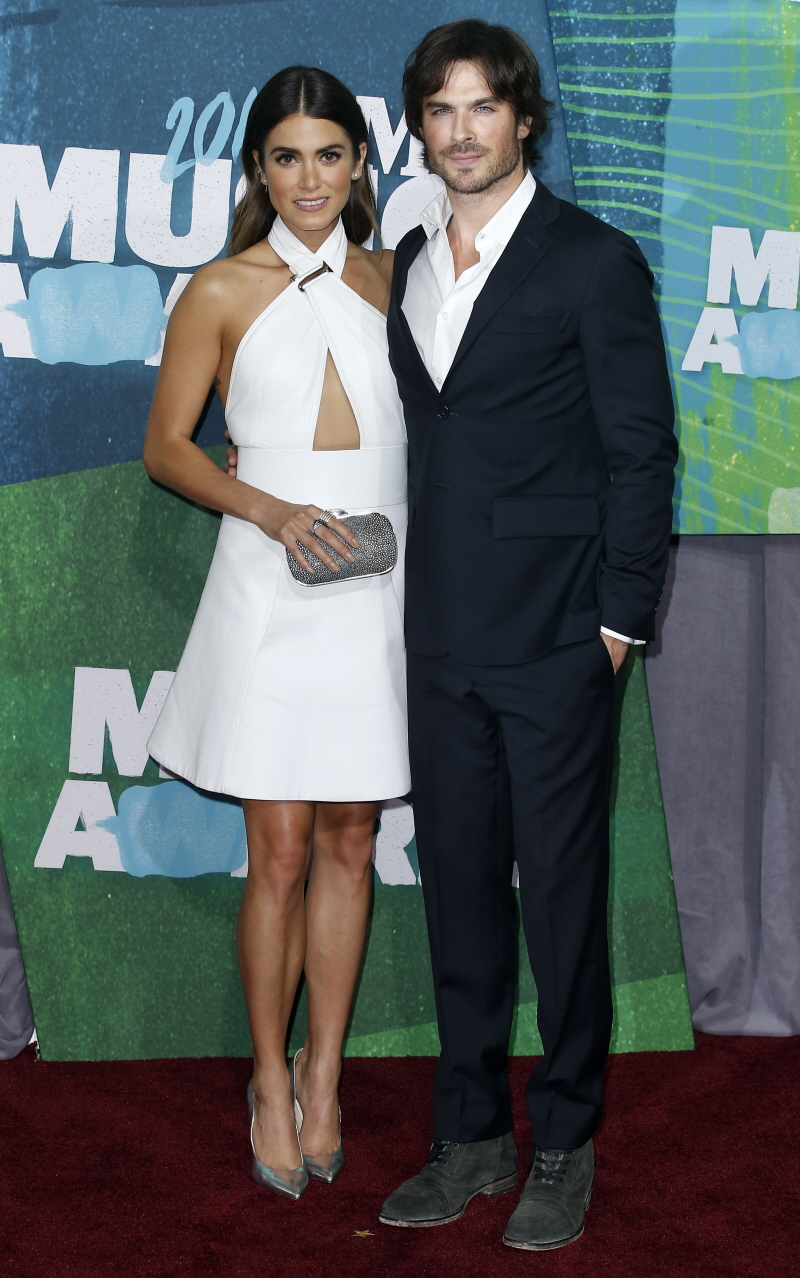 Carrie Underwood made her big return to the red carpet after giving birth three months ago. She looked beautiful and bangsy. At this point, I have gotten used to new moms getting bangs. It happens and I accept it (but I still don't like it). Carrie's pretty, simple dress is by Thomas Wylde. I like that she didn't go for a prom dress.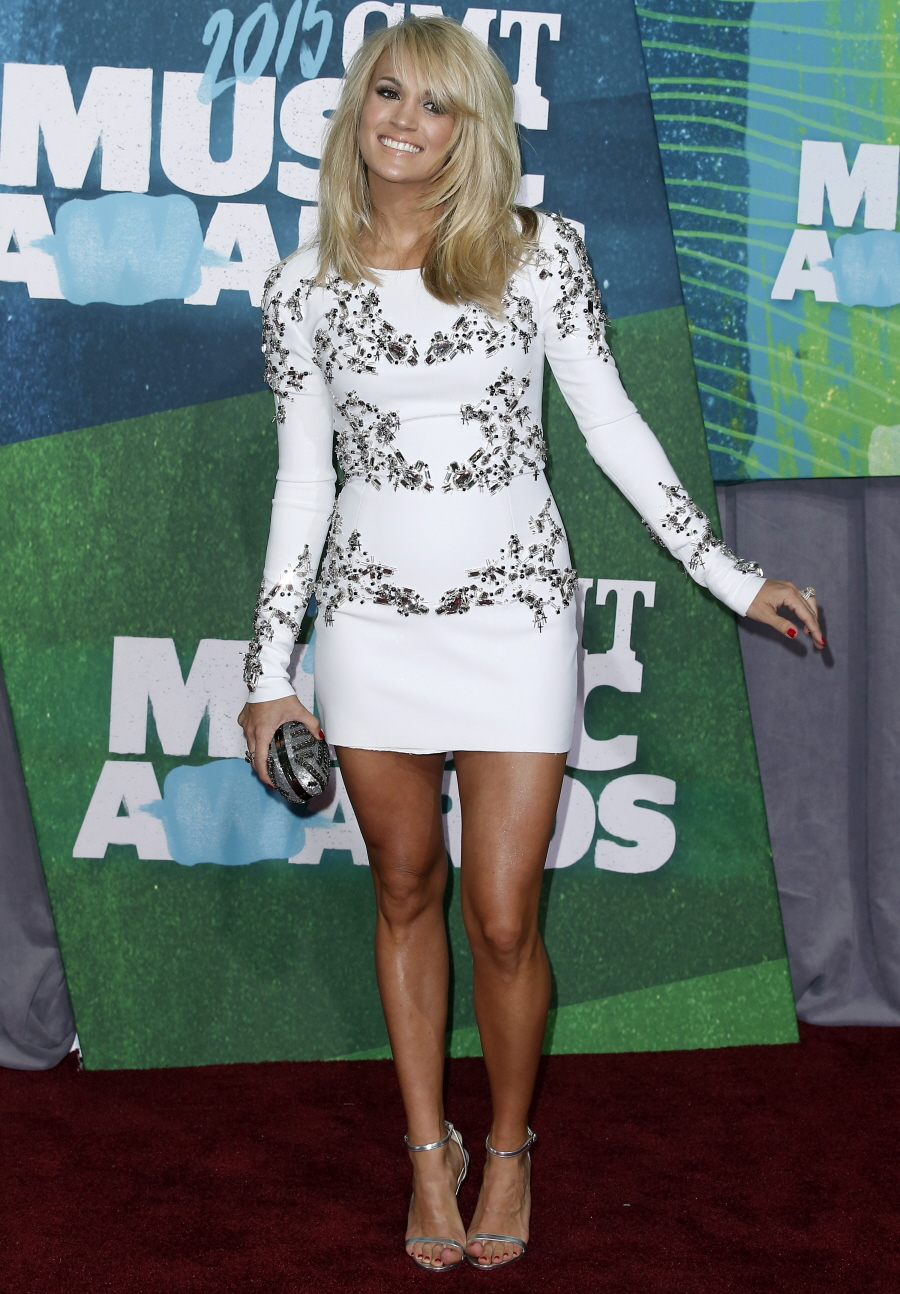 See, this is what I thought Carrie would wear! Brittany Snow in a Monique Lhuillier prom dress. Brittany is adorable, but this dress is a no.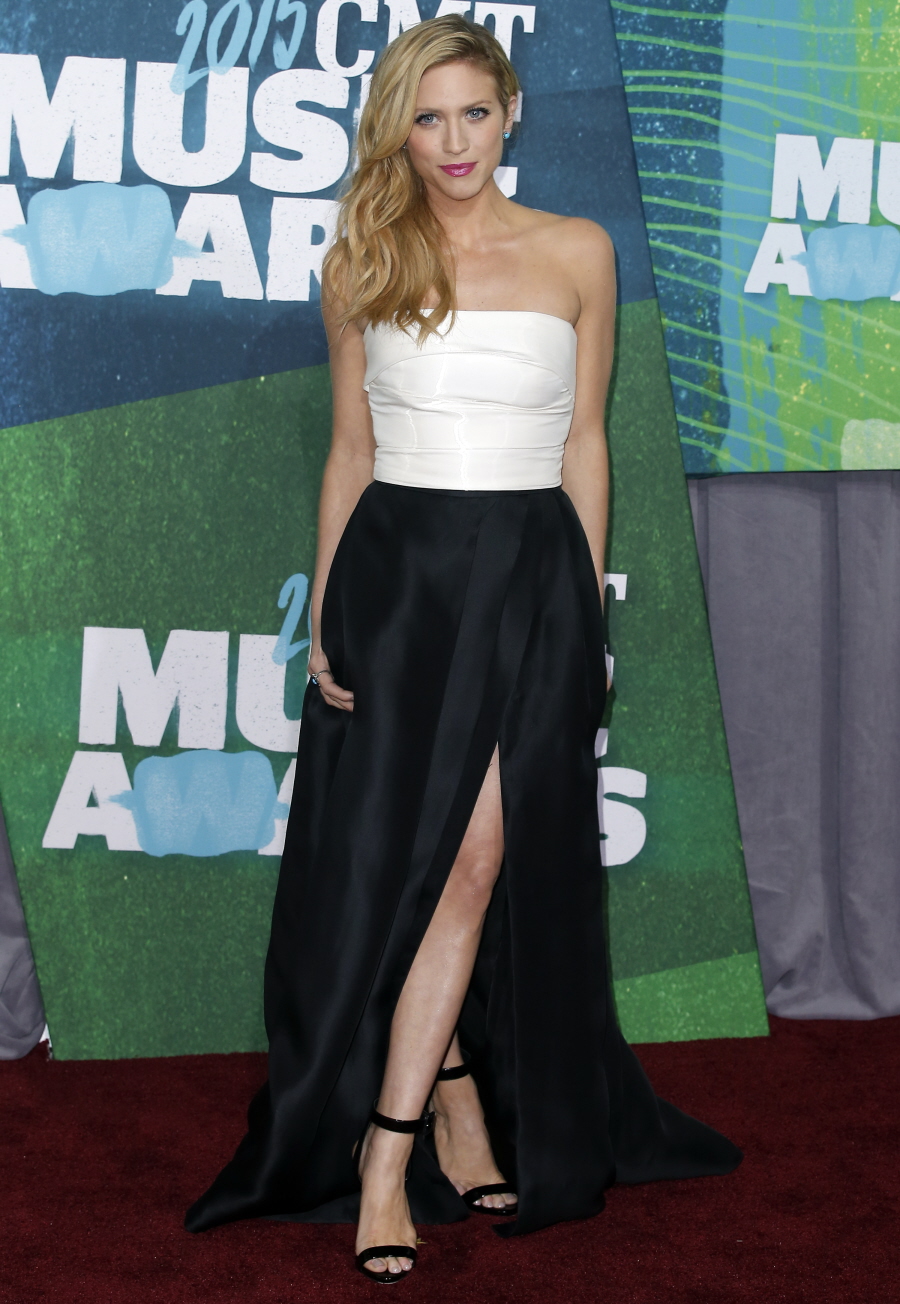 Erin Andrews in Mugler. Meh. I don't know her at all, but I'm always sort of put off by her vibe. Is she a nice person who just happens to have a resting bitchface?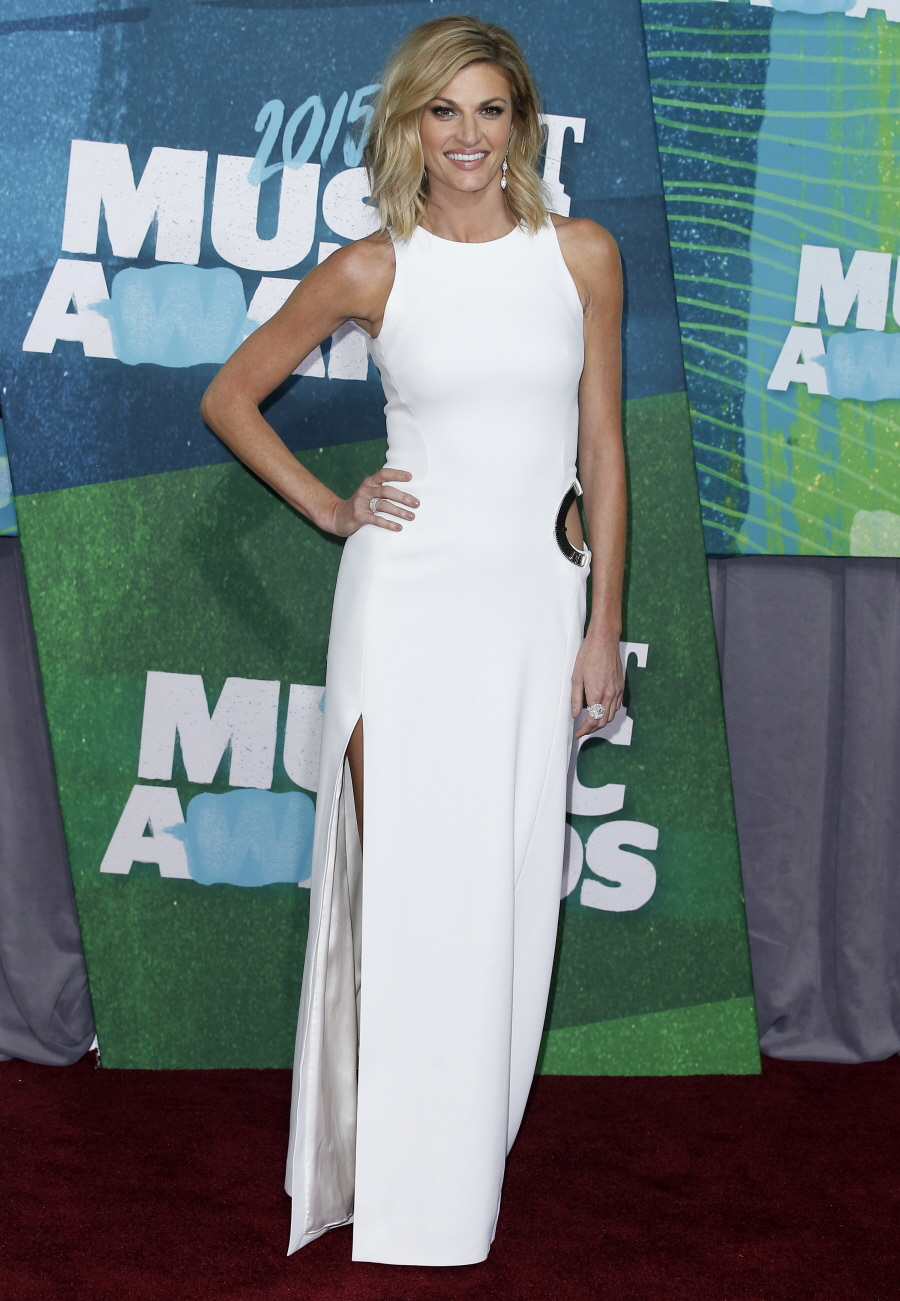 Photos courtesy of WENN.