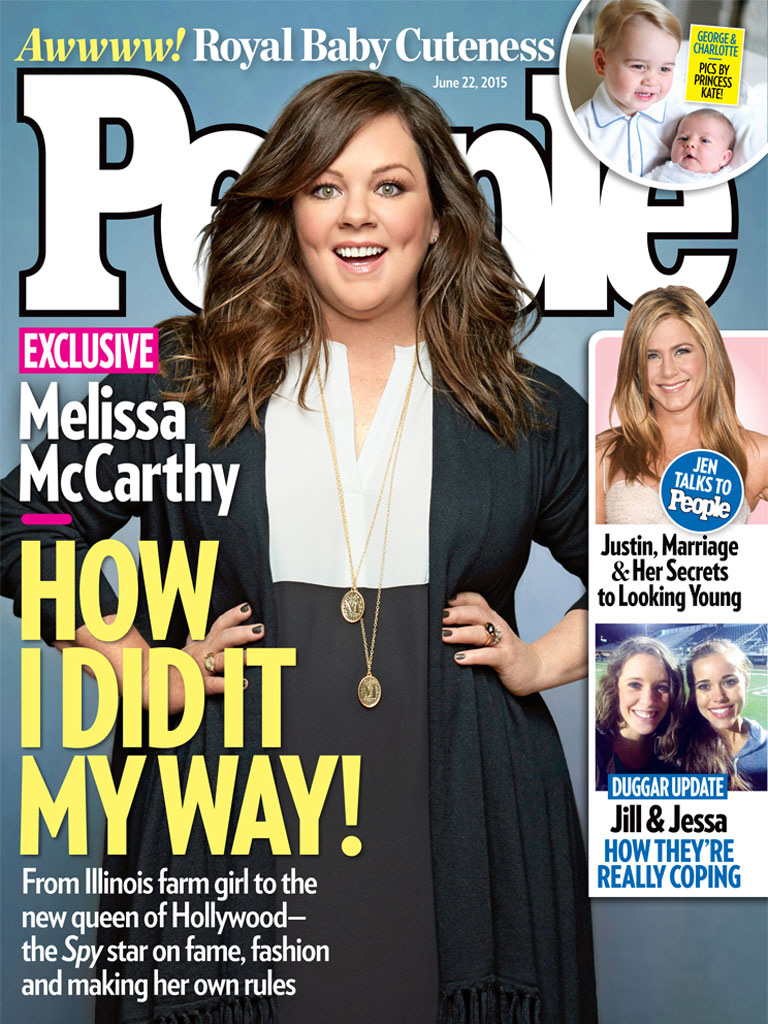 Melissa McCarthy covers this week's issue of People Magazine, probably because she is genuinely having a great month. Spy opened at #1 last weekend, and the combination of Melissa plus writer/director Paul Feig has proved to be a stellar combination. I saw Spy last weekend too, and I actually thought it was Melissa's strongest comedic performance ever, going even beyond Bridesmaids (I liked that film but I didn't think it was the best.comedy.ever like some people). Spy was well-reviewed too and Melissa is a bona fide movie star, one of the few women who can "open" a movie in a lead role.
She's also promoting her new clothing line. That's sort of the reason she's on the cover of People, to shill her clothing line, although I doubt People would have given her the cover if Spy hadn't been a hit. What sucks a little bit is that we've seen some of Melissa's designs throughout the promotional tour of Spy, and most of us were underwhelmed. Anyway, some highlights from the interview:
How to be funny: For years, she says, Hollywood had certain expectations for female comedians. Being funny "couldn't be through your personality or actions, you just had to look crazy. I just think that we've gotten rid of, luckily, a lot of those guidelines. Funny is funny, and it can come in 8 billion different shades and flavors, so I think it's silly to kind of limit it."

She loved working on Spy & she loves how successful it is: "I'm having the time of my life."

She loves Jason Statham: "Jason Statham was literally crawling up my body like a ladder. And I was like, 'What am I doing and how did I get here? And how delightful is this?' "

Her clothing line Melissa McCarthy Seven7: "You look much better when you're comfy. From grade school until age 20, I had one thought in my head, which was doing women's clothing. To get to come back to it, is kind of crazy. It's pretty dreamy. I started this line because I wanted to know: Where are the normal clothes? This really is a selfish venture. I wanted to build a better closet for myself."

She has strong feelings about sleeves: "Yes, there are lots of sleeves here! Hallelujah! Do you know how many fights I've had about sleeves? I was actually told once [by a manufacturer she's not working with now], 'Plus-size women do not want sleeves, in any capacity.' I was like, 'Are you crazy? That's not accurate! I am plus-size, and I want them, I have friends who are size 26 and size 8 and they want a sleeve! Very few things [in Seven7] don't have sleeves. My stuff has sleeves, my stuff has pockets, you can count on that."
I believe she was told (probably by someone snotty and a size 2) that plus-sized women don't want sleeves. I believe it because it seems like the kind of dumb explanation for the sleeve-hatred of so many designers. I love a good sleeve too and I think sleeves-on-gowns and cocktail dress with sleeves are very underrated in the current fashion climate, where tube dresses and mermaid dresses are king. It's so stupid. So yes, I love that Melissa is standing up for sleeves. But I still think her designs are too Amish, too covered-up.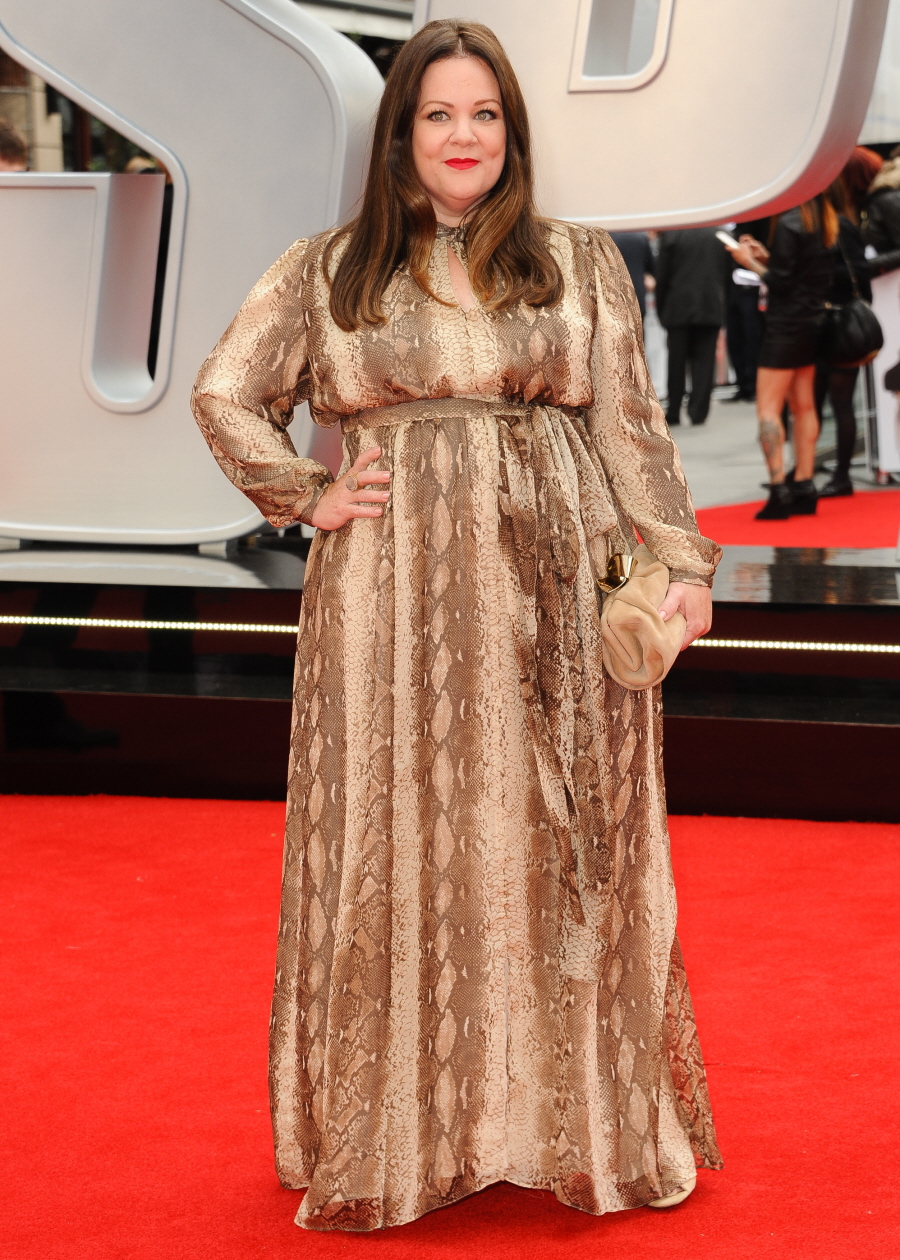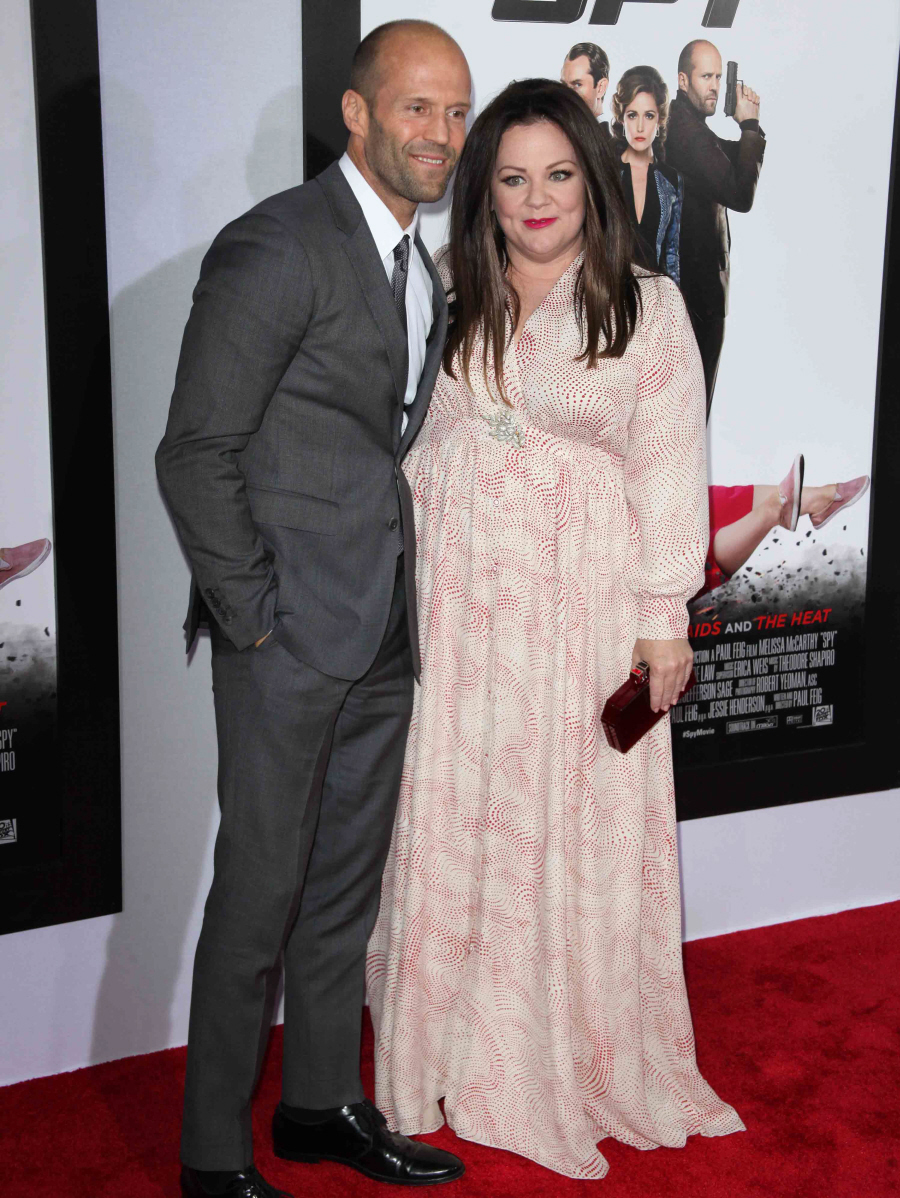 Photos courtesy of WENN.