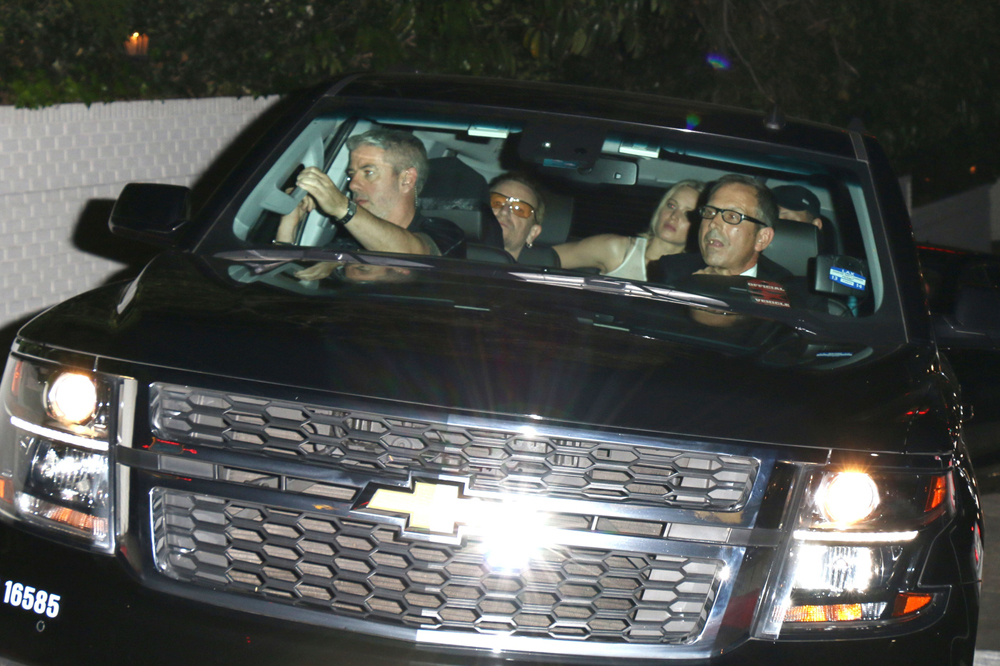 Here are some photos of Jennifer Lawrence in a backseat with Bono outside the Chateau Marmont a few weeks ago. Don't worry, Chris Martin is there too. He's conveniently "hiding" behind the driver.
JLaw and the king of elevator music are the subject of a new story that may or may not be true. The source can be sketchy, but they sometimes get inside scoops. Radar says JLaw and her boyfriend of 10 months might be going on a couple's retreat with Gwyneth Paltrow and the kids. The idea behind this story is that Goop is so good at being divorced that she wants to officially welcome JLaw to the family. She also wants her lovah, Brad Falchuk, to bond with Apple and Moses. This tale makes Goop look like a selfless person for inviting JLaw on a family vacation. Never trust a smiling Goop. She'd humblebrag all over the vacay, and Falchuk would make sure Goop looks loved up too:
Gwyneth Paltrow has taken a somewhat unconventional approach to breakups and co-parenting. She has invited her current boyfriend, her ex-husband, and his girlfriend on an intimate couples' retreat — and the kids are coming too!

Paltrow, who is currently dating Brad Falchuk, has two children, Apple and Moses, with her ex-husband Chris Martin. Chris Martin is currently dating actress Jennifer Lawrence, and now the whole gang is going to spend a totally non-awkward week together in paradise! "Gwyneth recognizes it's time for Jen to meet the whole family, and she wants Chris to be there for Brad's first proper bonding experience with the children," an insider told RadarOnline.com exclusively. "The plan is to spend a week together in Hawaii, as soon as all their schedules permit, but definitely before the end of summer."

Not everyone is as excited as Paltrow to make continuous eye contact with their significant other's ex. "Poor Jen is dreading it," the source revealed. But despite letting the kids eat forbidden french fries after his split with Goopy Gwyn, the source insists that he is still willing to do things Paltrow's way. "Chris is still spellbound by Gwyneth and her rules, so he's insisting on it."
[From Radar Online]
This story could actually happen if Goop and Chris have an agreement about when to introduce third parties to the kids. If JLaw and Brad come along for the same event, then both intros could be take care of in one swoop. I can't even imagine how uncomfortable Jennifer would be at a Goop retreat. No Doritos, no farts, and no fun at all. This vacation could even be counterproductive. JLaw could grow so irritated with Goop's passive aggression that she could dump Chris. Then she could get back together with Nicholas Hoult! I hope this story is true.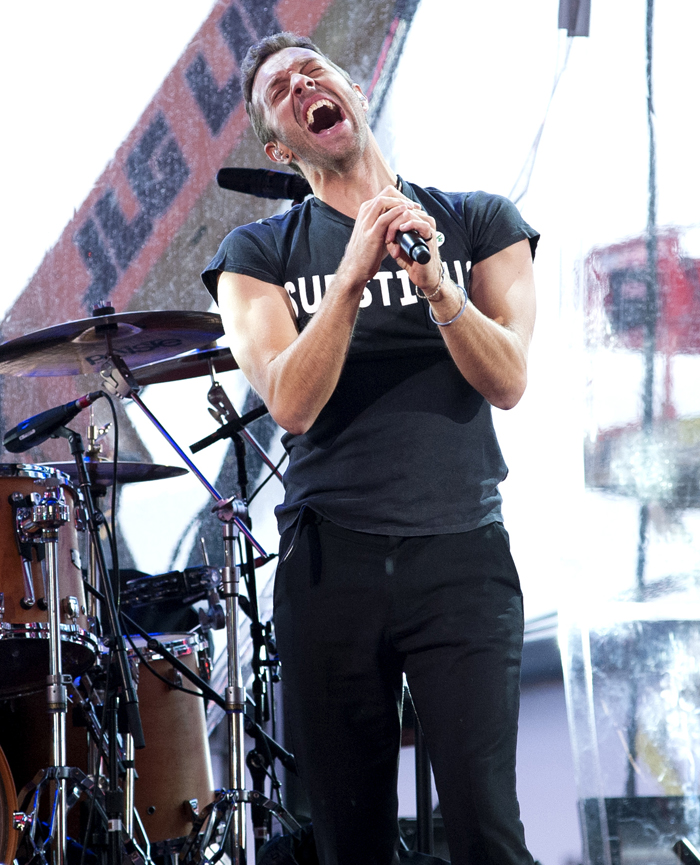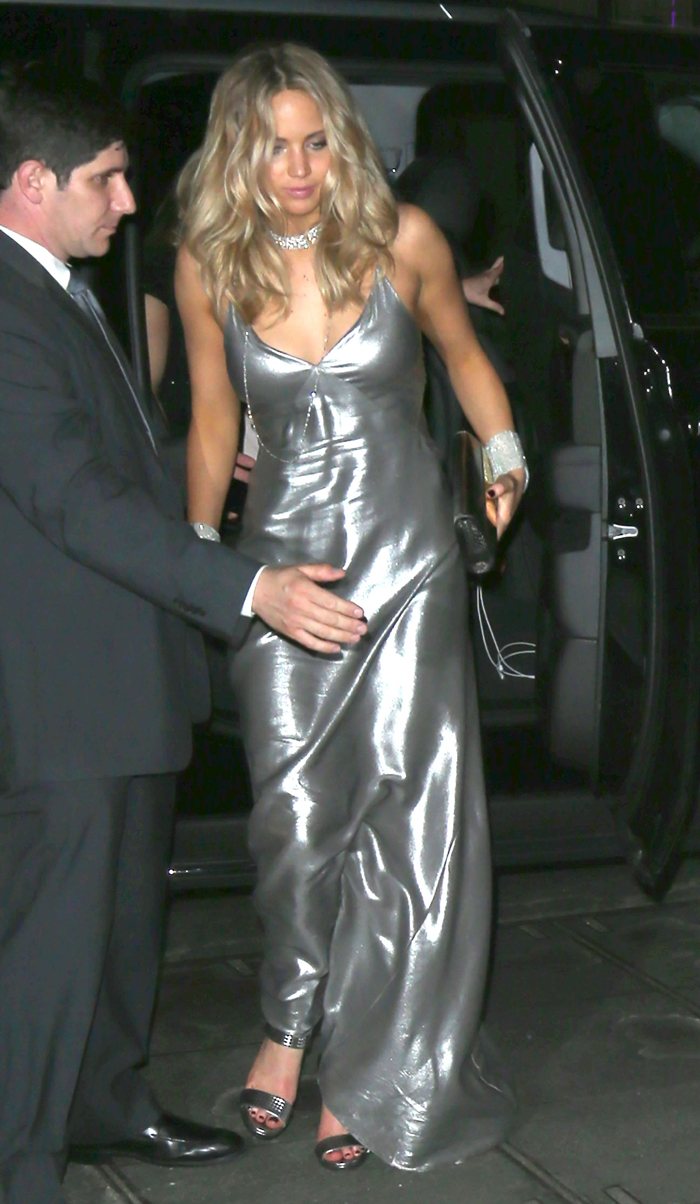 Photos courtesy of Fame/Flynet & WENN