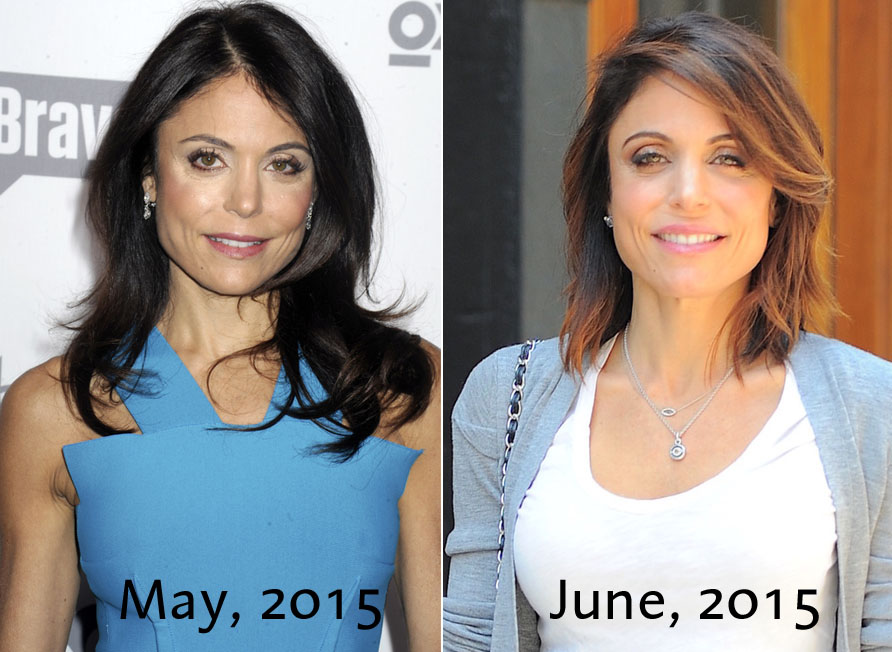 Radar Online points us to some new photos of Bethenny Frankel (above & below) in which she looks much different than we're used to. Something is different around her eyes and in some photos you can see a difference around her mouth. She looks squintier than usual and while the makeup may be throwing it off there's definitely something going on.
Radar consulted a plastic surgeon and aesthetician who both speculate that Bethenny had work done. Dr. Anthony Youn, M.D. assumes that Bethenny had injectable fillers, particularly around her lips. Youn says "Bethenny's upper lip looked plumped up, possibly with an injectable filler like Juvederm. It may also be a bit swollen from the injection, which should improve within a day or two."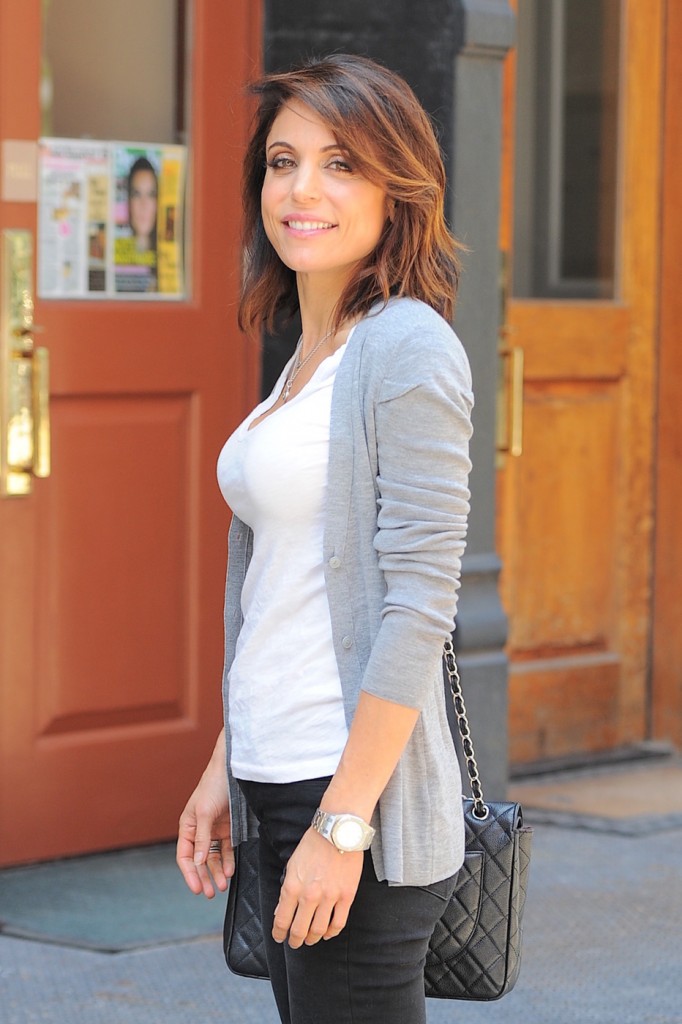 An aesthetician, Zara Harutyunyan, R.N., states that "Bethany either went through a mid-face enhancement with dermal fillers such as Voluma, or cheek fat transfer. In both pictures Bethany had some neuromodulators, such as Botox done which froze her smile to a certain extent."
Yes Bethenny's smile looks "frozen," that's a good way to explain it. In other photos, like this one, you can really see the difference in her face when she tries to emote.
In the past, Bethenny has been very cagey when it comes to admitting whether she's had injectables. In 2013, when she had her short-lived talk show, she said "I am not saying I haven't ever done Botox. I am not saying I wouldn't do Botox but I am not doing Botox on the regular because I am not one of those people that walks up to a mirror and says, 'Hmmm, let me look at myself, let me see what I need to fix, let me see what I can do.' That's not really me and I believe in everything in moderation." Then Bethenny bitched out a couple of doctors at the time who speculated that she'd had Botox.
So basically, Bethenny admitted that she's done Botox but said she doesn't get it constantly. Why do celebrities think that they're fooling us with these half truths? That's like Khloe Kardashian getting all pissed off that people think she had liposuction. When celebrities get obvious work done, they should ignore the reports or admit they've had something done (see: Susan Sarandon, Brandi Glanville) instead of getting all defensive about it.
Something nice: she doesn't look wholly unnatural in the latest photos, just different. If I didn't know what she looked like before I wouldn't notice. Also, I like her hair short and light like that, it's cute.
Bethenny in February: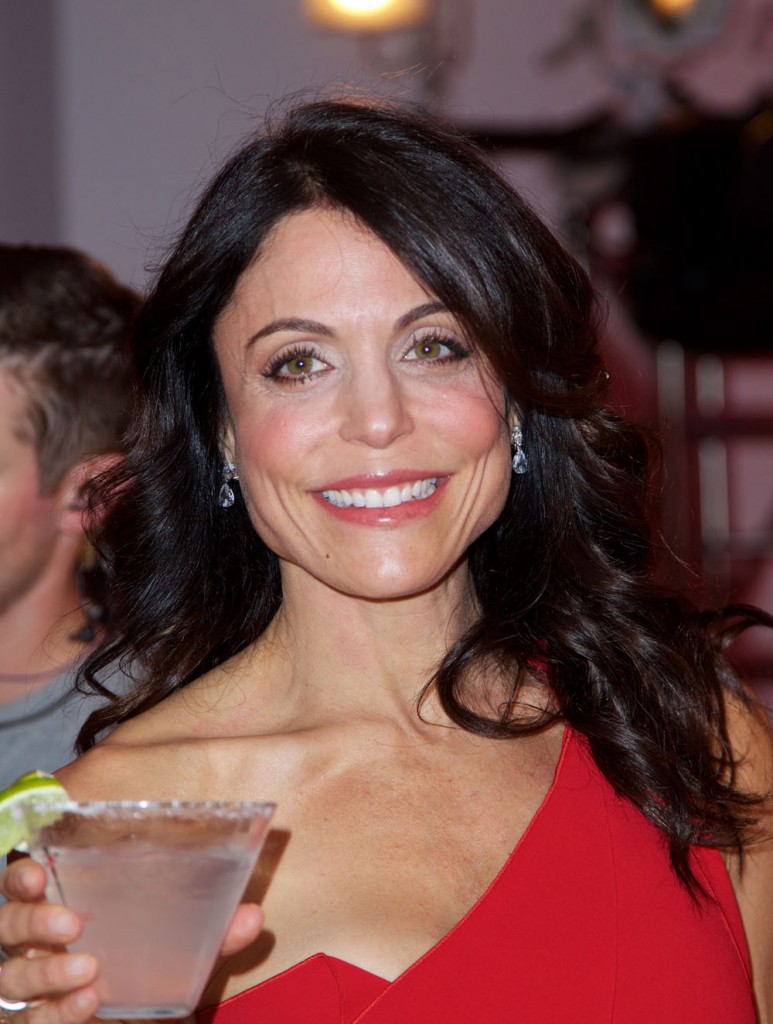 In May: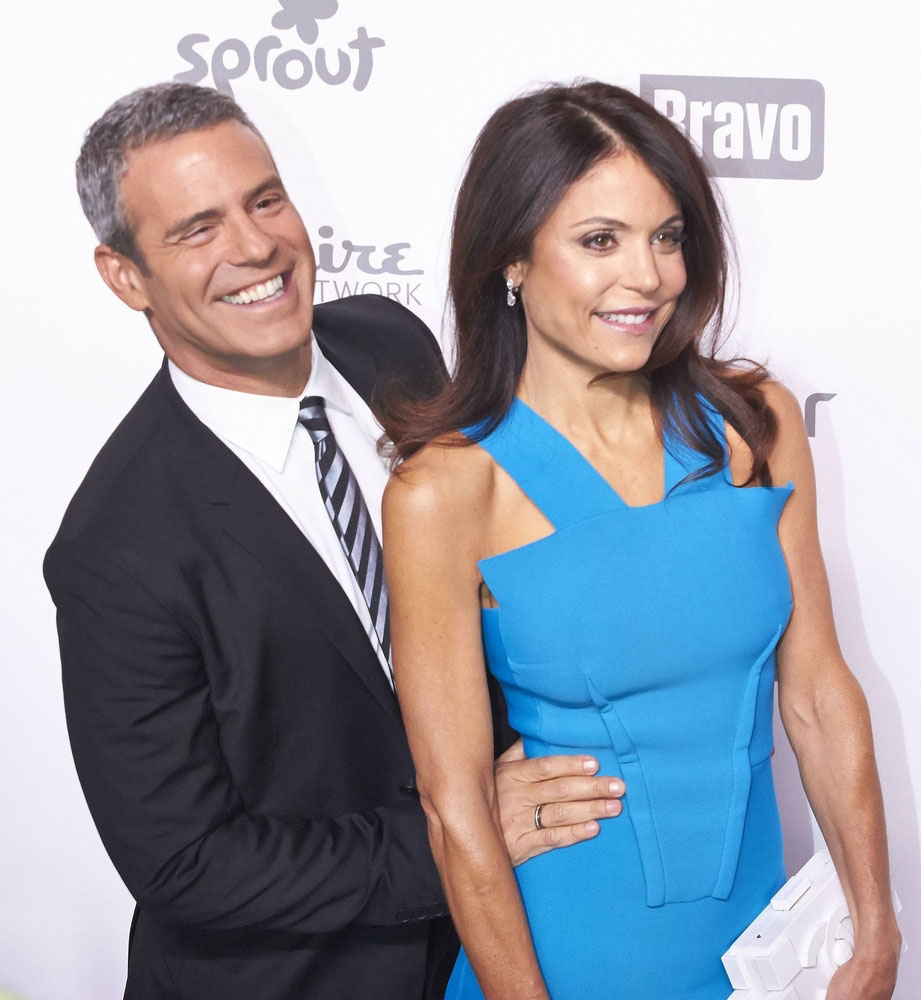 Yesterday: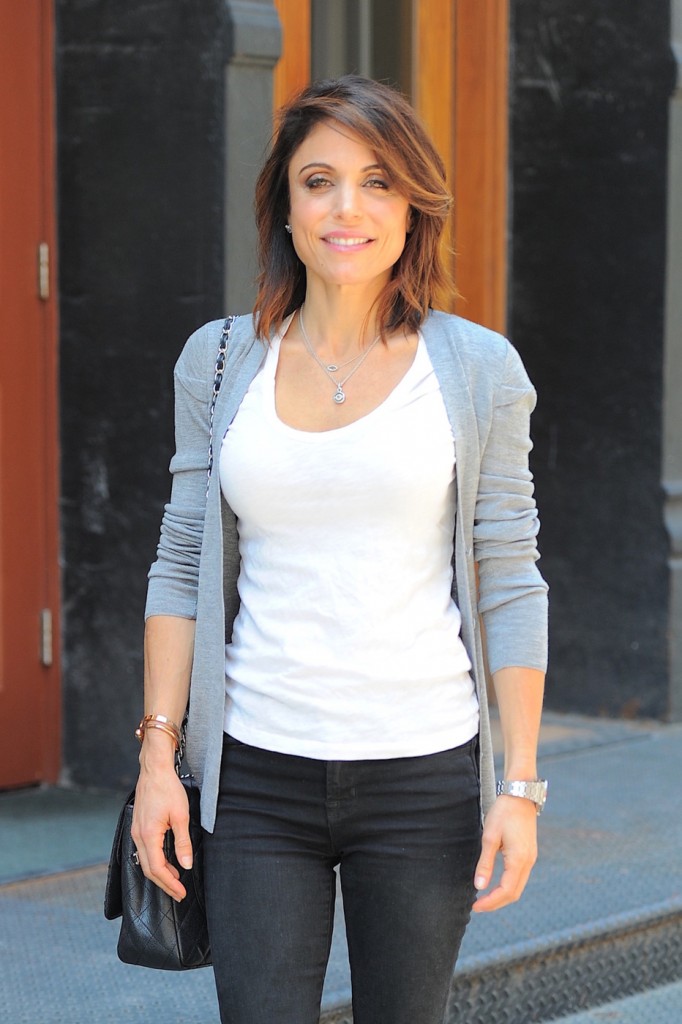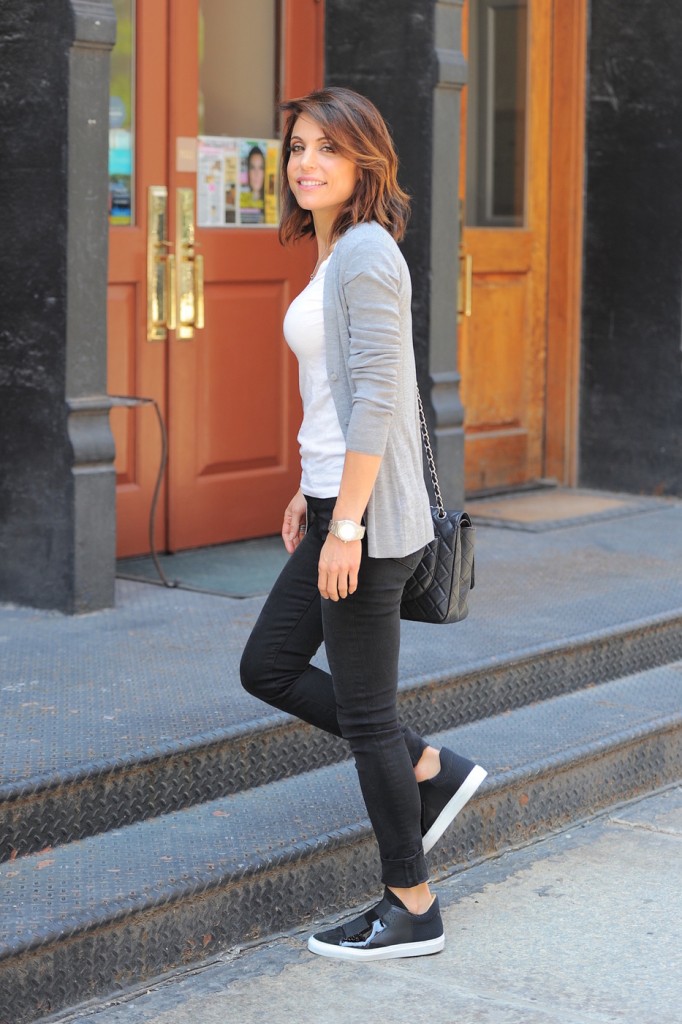 Photo credit: WENN.com, Pacific Coast News and PRPhotos