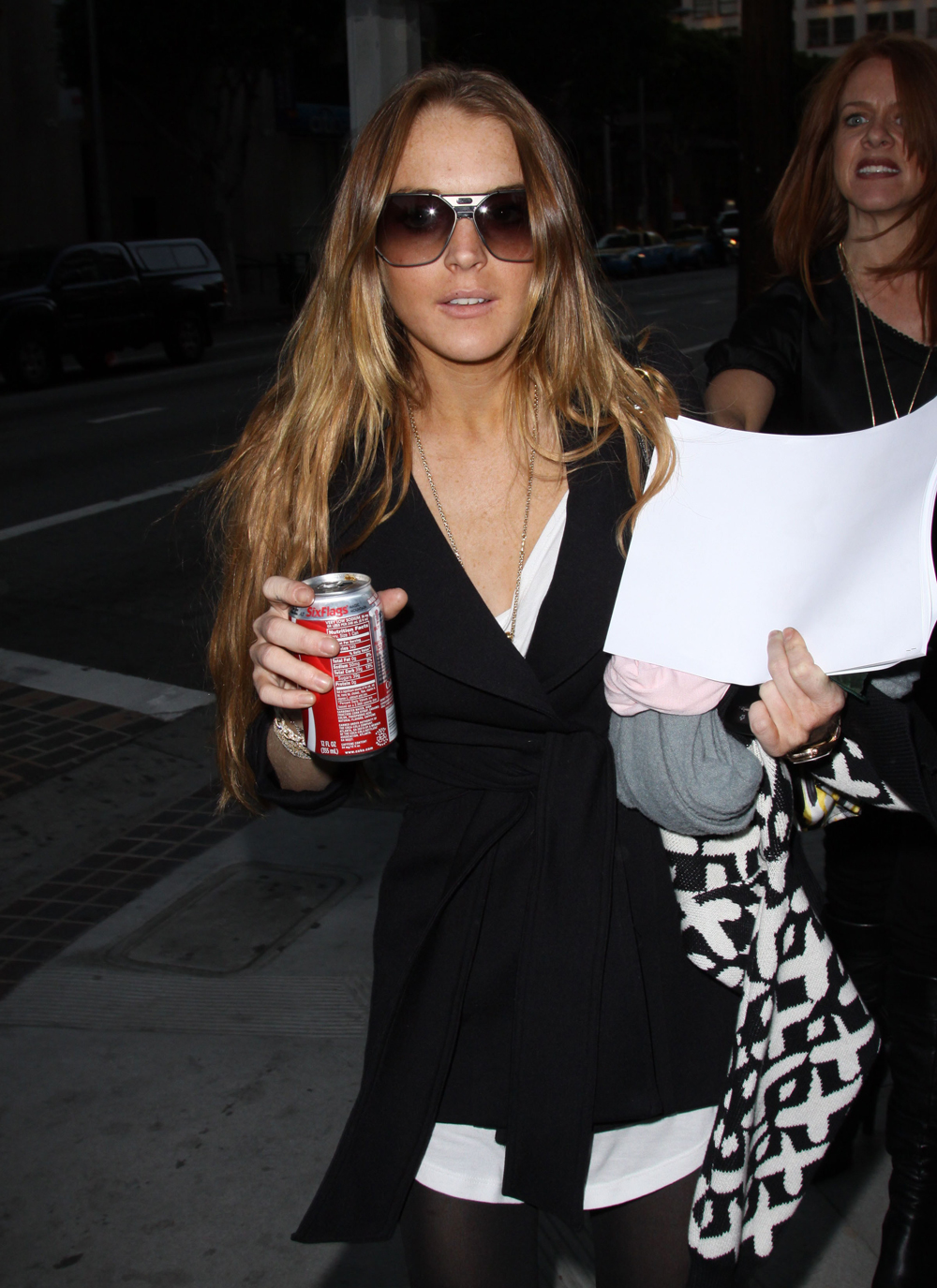 Everyone seems to be piling on Lindsay Lohan. For good reason, perhaps, because the girl continues to be oblivious to her own train-wreck behavior. Earlier this week, there was the whining interview she gave to E! where she lied about her drug and alcohol usage.
Before that there was the interview where she told Nylon Magazine she would be happy just focusing on modeling, which led to male model Tyson Beckford basically saying that Lindsay lacks the discipline to be a model. He has a point – Lindsay lacks the discipline to be anything other than a coked-up party girl.
The latest blow is a new career low point for Lindsay. The film that she did last year, Labor Pains, is going straight to cable, then DVD. No theatrical release for La Lohan. Lindsay's missed out on several roles (good roles) over the past few years, and Labor Pains was supposed to be one part of her career comeback.
Lindsay Lohan's film career has been dealt another blow – her latest movie will not be released to cinemas.

Labor Pains will premiere on cable TV in America in July (09) before going straight to DVD in August (09).

In the film, Lohan plays a woman who fakes pregnancy in a bid to keep her job.

The actress has completed just one movie since her 2007 flop I Know Who Killed Me, and recently lost out on the lead role in director Tim Burton's forthcoming remake of Alice In Wonderland. She also pulled out of Dylan Thomas biopic The Edge of Love, and was replaced by Sienna Miller.

In a recent interview, the actress revealed she's working on a new movie with Oscar winner Sean Penn.
[From PR-Inside]
I keep waiting for Lindsay to come to her senses, but it never happens. Something tells me this claim that she'll be working with Sean Penn will go nowhere. If anything, Penn probably just made Lindsay a skeevy promise of "sure, we'll work together" as a way of getting into her pants.
Here's Lindsay on Monday. Images thanks to Fame Pictures .