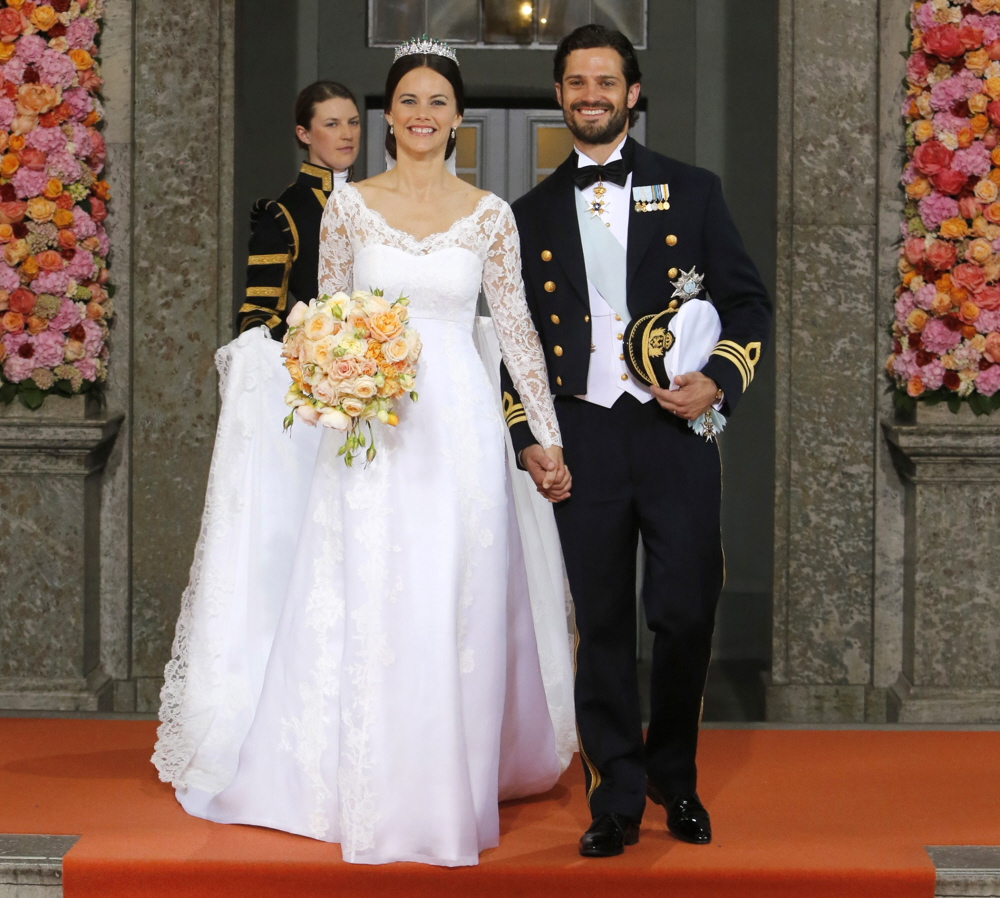 Sweden's Prince Carl Philip married his lady of some-odd five years, Sofia Hellqvist on Saturday. The photos are… not really what I was expecting? They're not bad photos or anything, and if anything, I sort of give props to Sofia and Carl Philip for being so open and welcoming to the press and to the Swedish people with their wedding. People do love weddings, especially when it's a handsome prince marrying a "commoner." I guess I was expecting it to look more Swedish, less cookie-cutter. It really seems like Sofia used Prince William and Kate Middleton's wedding as a template. Let's go through some of the details, with my comments.
The gown. It was done by Swedish designer Ida Sjöstedt, but it looks like a budget version of Kate Middleton's Burton-for-McQueen gown, and Kate's gown was just a budget version of the gown Grace Kelly wore to marry Prince Rainier in Monaco. It also feels like Sofia doesn't know her own body – she has a lovely bust, a little bit big for frame, and this dress makes her boobs look too "low". Also, the placement of the high waist does nothing for Sofia's trim figure. I'm sure the lace was very expensive, but it looks like cheap lingerie lace to me.
Her hair. I really liked her hair. She did it in a massive, low bun. Very pretty. It was done by "her close friend, Lebanese-born hairdresser Marwan Hitti."
The tattoo. In photos of Sofia taken from behind, you could clearly see her sunburst tattoo on the back of her neck. That doesn't really bother me, but some people are clutching their pearls about it.
The tiara. The new HRH Princess Sofia, Duchess of Värmland, got a special gift: a diamond and emerald tiara from King Carl XVI Gustaf and Queen Silvia. The tiara is really beautiful and I like that they gave her a small, delicate-looking piece. I'm also in love with her diamond drop earrings – I wonder if those are a loan/gift.
The bouquet. It bugs me. It's too big for her and the color scheme doesn't really go with the rest of the wedding colors.
Modern music. Sofia and Carl Philip chose Coldplay's "Fix You" and Rihanna's "Umbrella" for some of the inside-the-chapel music. Sofia walked down the aisle to an Enya song. The choir also sang "Joyful, Joyful" as they left the chapel.
The groom. Why didn't Carl Philip shave that scraggly beard? Why did he look so oily? He's a great-looking guy but he looked severely unwashed.
Anyway… now that I've nitpicked them to death, I'll just say that they look very happy. I'd even say that Carl Philip looks happier than Sofia. She was probably nervous or scared that she'd mess something up, plus it looks like she had to walk down like three flights of stairs, all on camera. YIKES! They shouldn't do that to brides.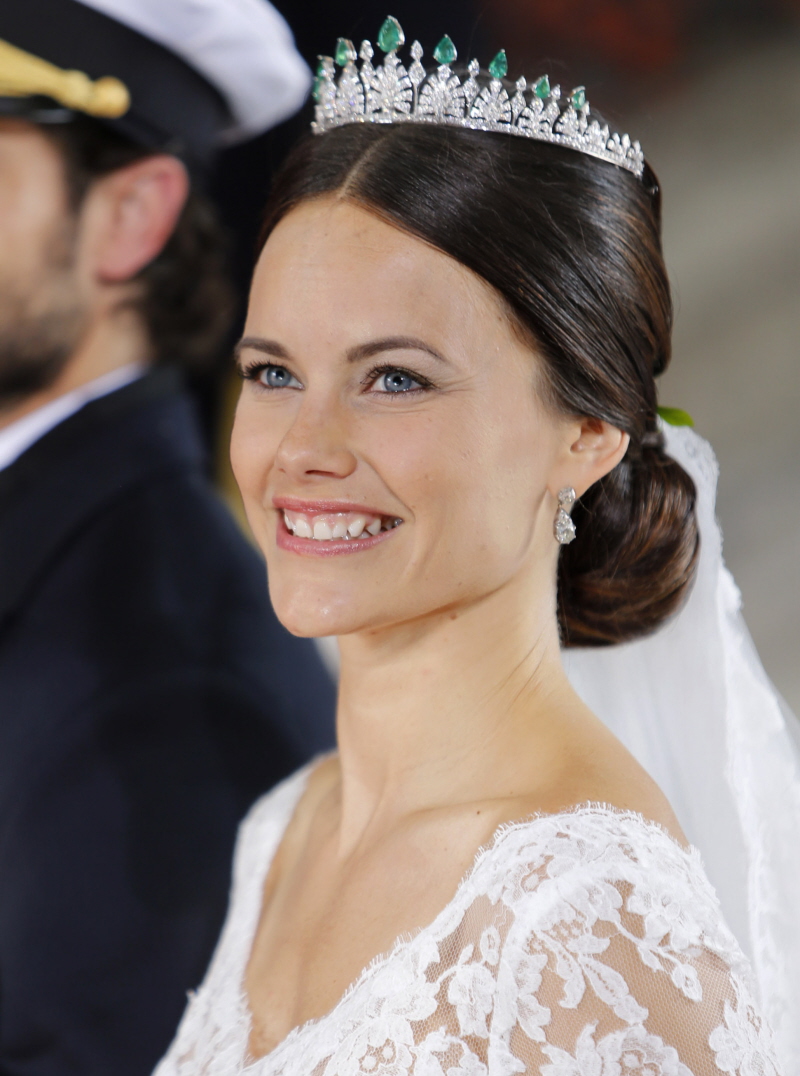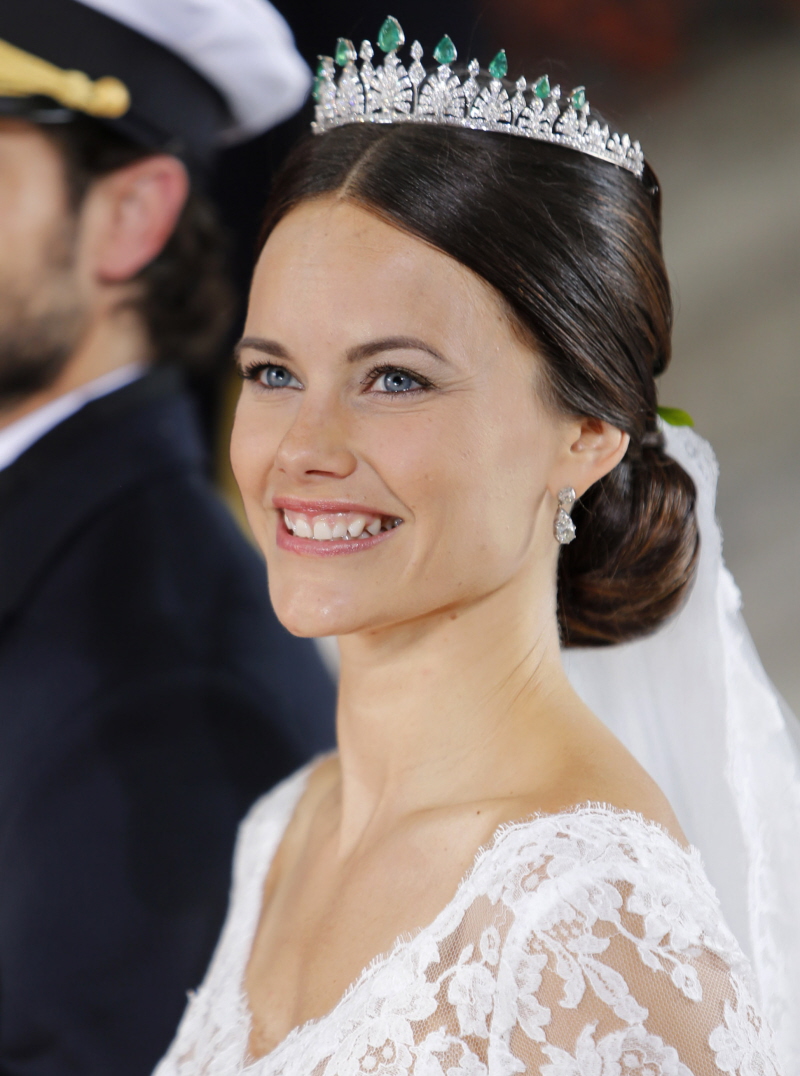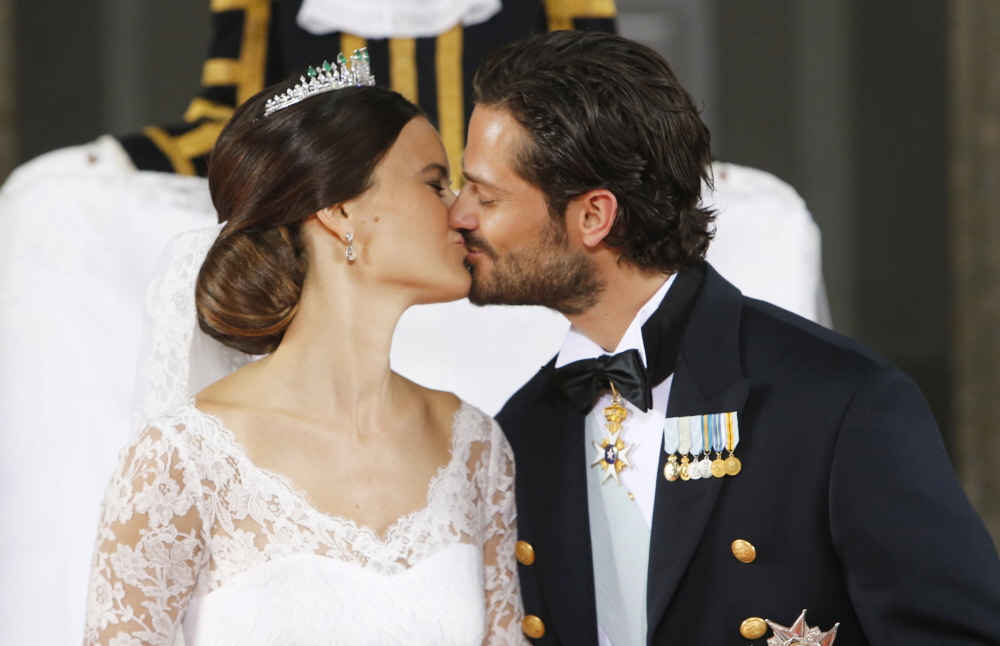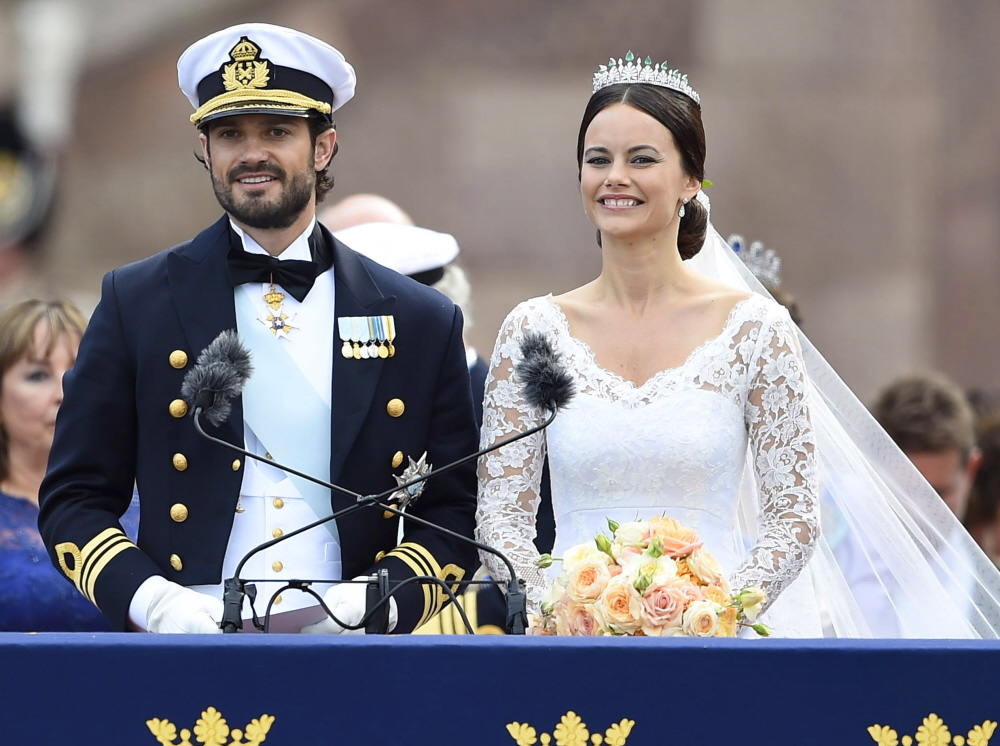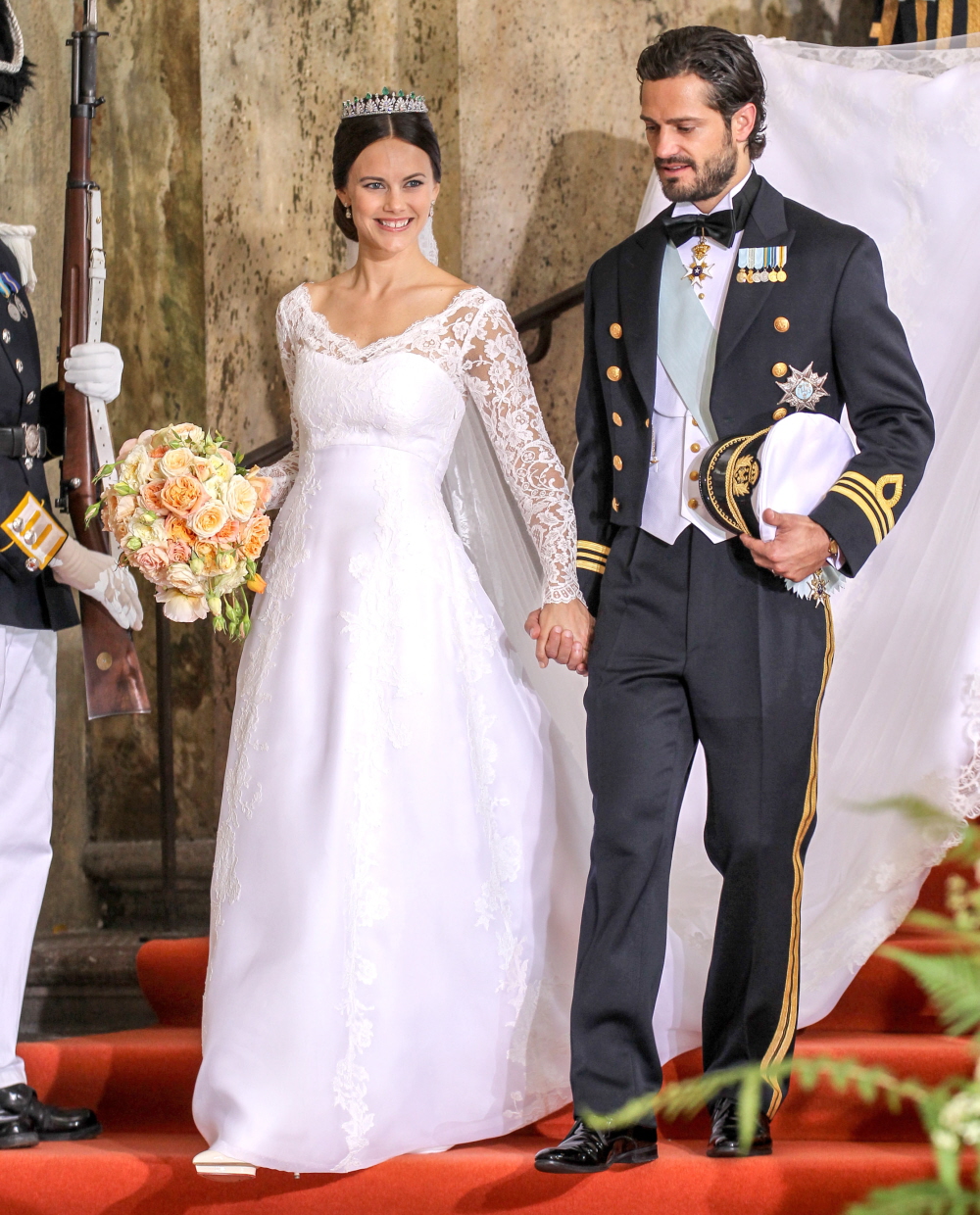 Photos courtesy of Fame/Flynet.