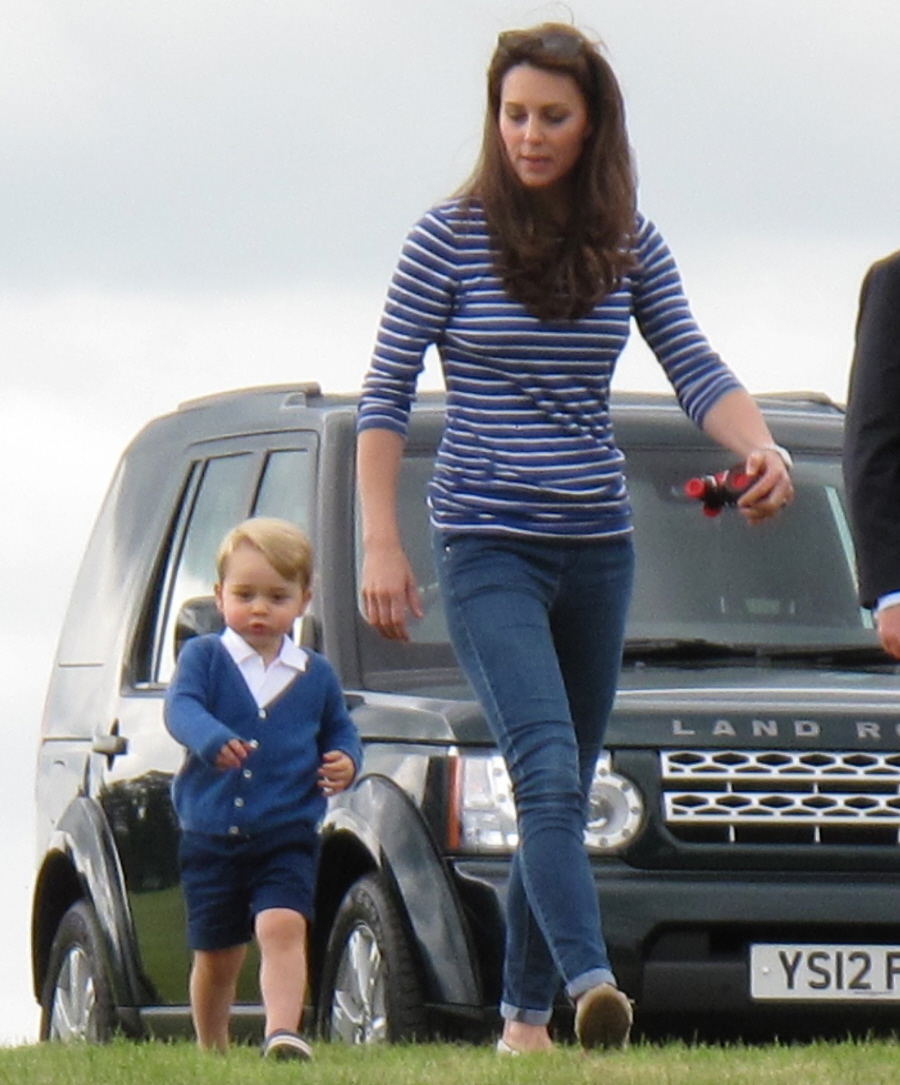 Prince William and Prince Harry played a charity polo match on Sunday at the Beaufort Polo Club in Tetbury. It was the Gigaset Charity Polo Match. Surprisingly, Duchess Kate and Prince George made an appearance! I wonder if this counts as a royal event? Hm. Anyway, this was a pretty great "just like us" moment for the Cambridges, reminiscent of giving an expensive toy to a child and they just want to play with the box. George was surrounded by family, horses and tons of other kids to play with and all he wanted to do was slide down a grassy hill repeatedly. Classic! To her credit, Kate just let George be George, and she played with him on the hill and let him have fun.
It really was a big royal showing at this event too – Harry and Will were playing, as I said, and Prince Charles came out to see his sons. Zara Phillips and her daughter Mia Tindall were there. Zara's brother Peter Phillips was there with his wife Autumn and their two kids, Savannah and Isla. According to one photographer, George saw his second cousins playing on that grassy hill and he wanted to do it too.
Photographer James Whatling says, "[George] was playing on the bank. He was walking up the steps and then tried sliding down the bank. The older ones like Savannah was doing it so he wanted to do it too. He was sliding down and Kate joined him, trying to support him as he did."

The lively toddler also tried his hand at picking up a polo mallet and trying to hit a polo ball, and when he spotted a white ball, he kicked it. At one point, as he dashed out to the ball, Kate ran after him as he was getting close to the polo ground.
Do you think someone finally got through to Kate that people really want to see George and not just every nine months during a tour in another country? I mean, I get that Will and Kate don't want their children front and center all the time and that's fine. But George and Charlotte ARE royal children, supported by taxpayers. While I hope that we'll be seeing more of George now that he's getting older, I do worry that this weekend will be the last we see of him in, like, eight months' time.
Also: George was thankfully not dressed as Little Lord Fauntleroy in knee-high socks and ruffles. Kate must have put him in his play clothes, which consisted of shorts, a sassy cardigan and CROCS!!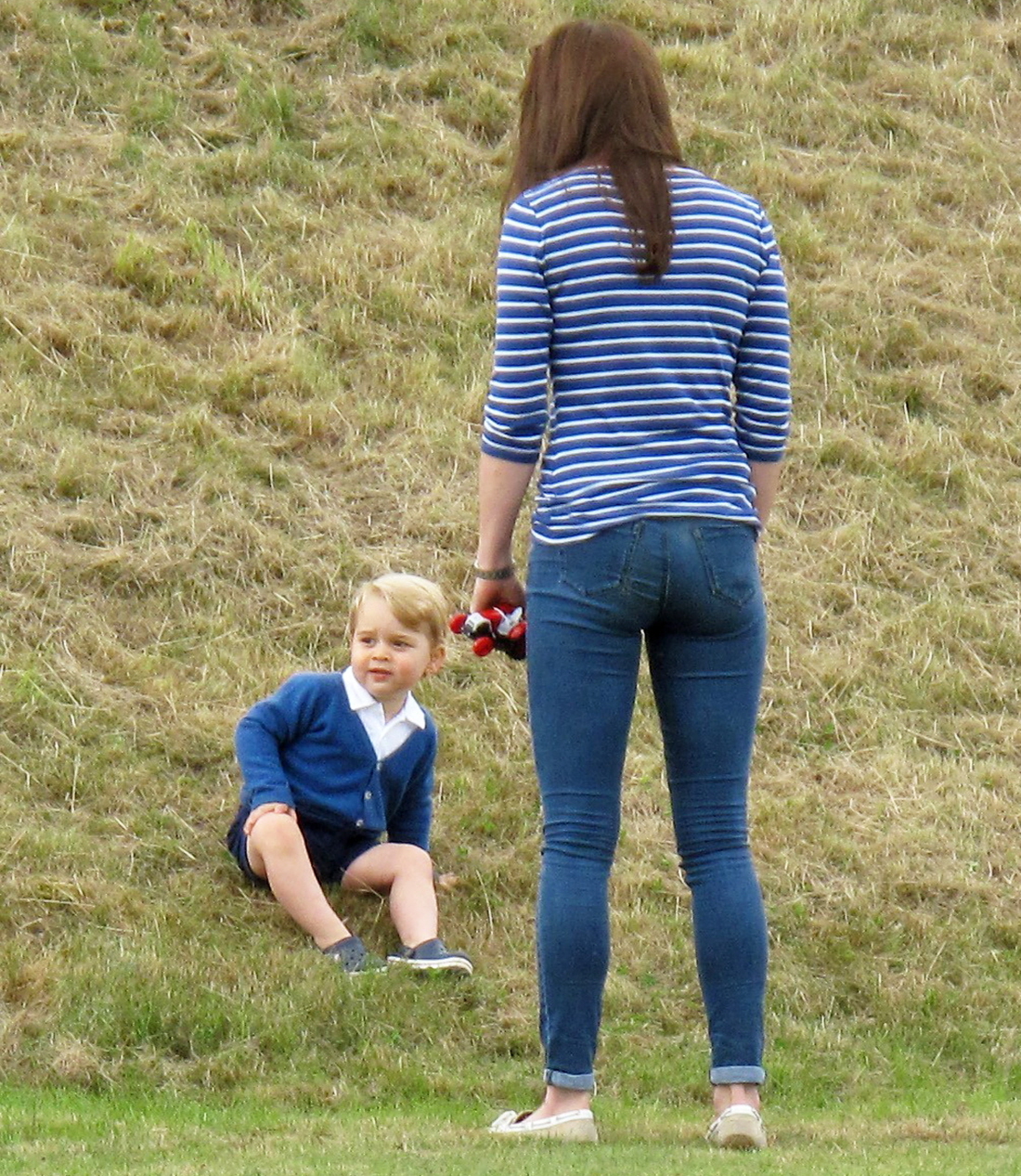 Photos courtesy of Fame/Flynet, Getty.