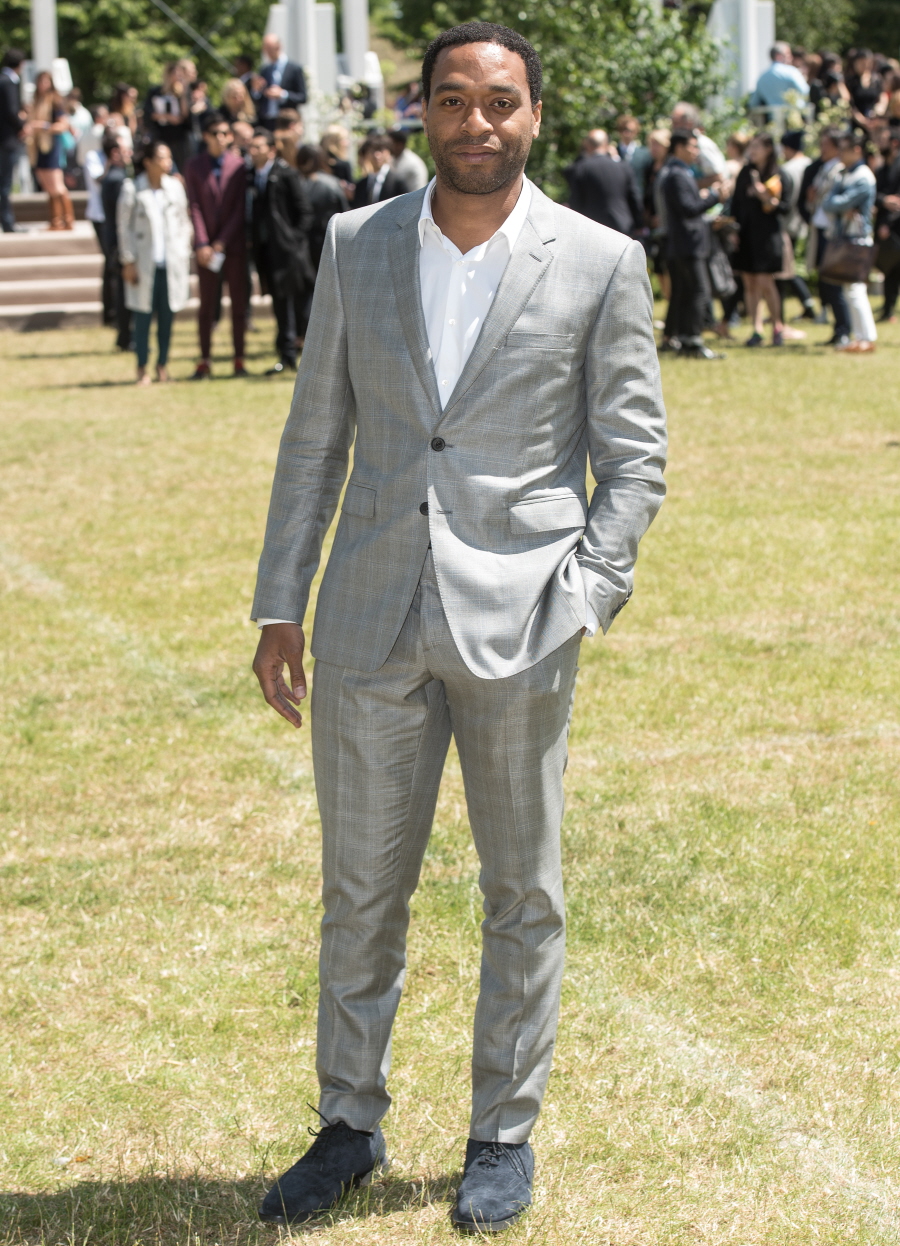 Here are some lovely photos of our Celebitchy Crush, Chiwetel Ejiofor, at the Burberry show in London yesterday. God, he looks SO handsome. Apparently, it was crushingly hot in the tent erected in Kensington Gardens for the menswear show. But Chiwetel didn't break a sweat. Because he's awesome.
As we discussed last week and into the weekend, Benedict Cumberbatch was awarded a CBE (Commander of the British Empire) on the Queen's Birthday Honors list. What was also revealed: Chiwetel got a CBE as well! Chiwetel is actually younger than Bendy – Chiwetel just turned 37, versus Benedict's 38-soon-to-be-39 years. Which means that all of the complaints about Benedict being too "young" and not famous or worthy enough of a CBE could probably be applied to Chiwetel. But does anyone even want to make those arguments? Chiwetel has worked steadily for more than a decade, turning in amazing performances on stage, screen and television. Chiwetel deserves it! (Also: British sites are trying to make it into a "thing" that Benedict got a CBE and Eddie Redmayne – this year's Oscar winner! – only got an OBE, which is one rung lower than a CBE. Just FYI.)
Meanwhile, Chiwetel and Benedict will be teaming up later this year to film Doctor Strange. Bendy is Strange (he really is) and Chiwetel will be playing the villain/frenemy, Baron Mordo. I think it's a good thing to see Chiwetel signing up for a Marvel franchise.
Last thing: I'm adding some bonus photos of David Gandy, who was also at the Burberry show. Who would you rather, Gandy or Ejiofor?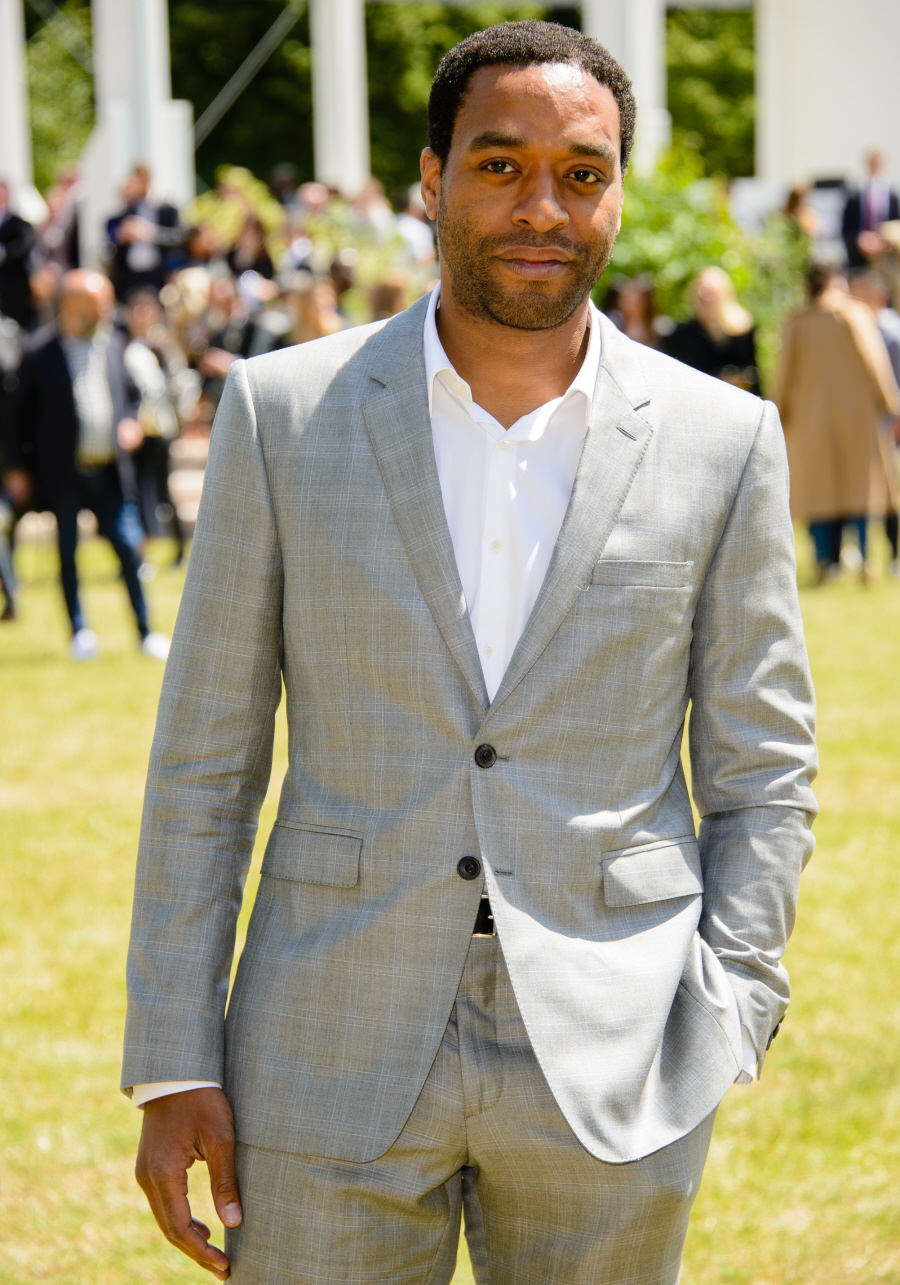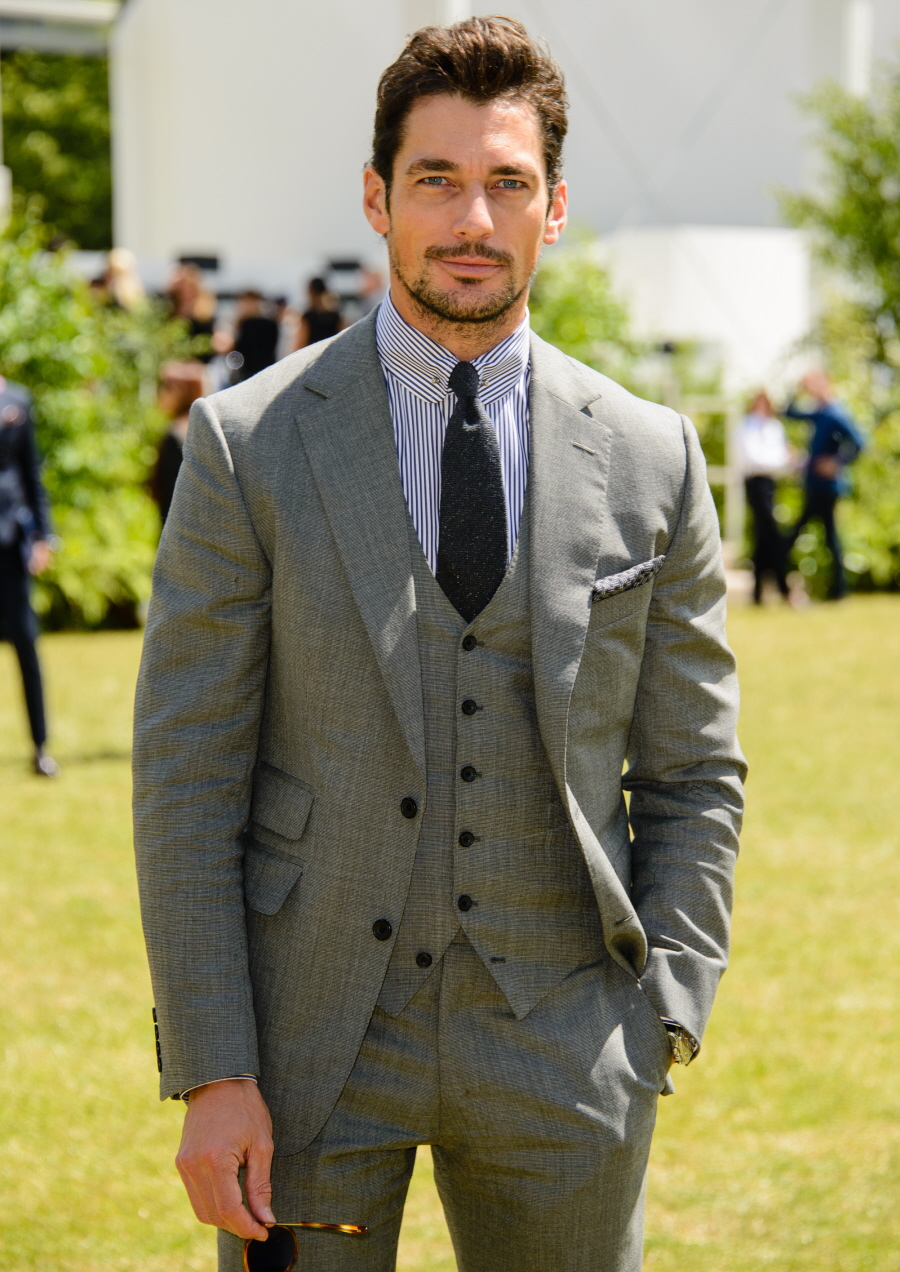 Photos courtesy of WENN.