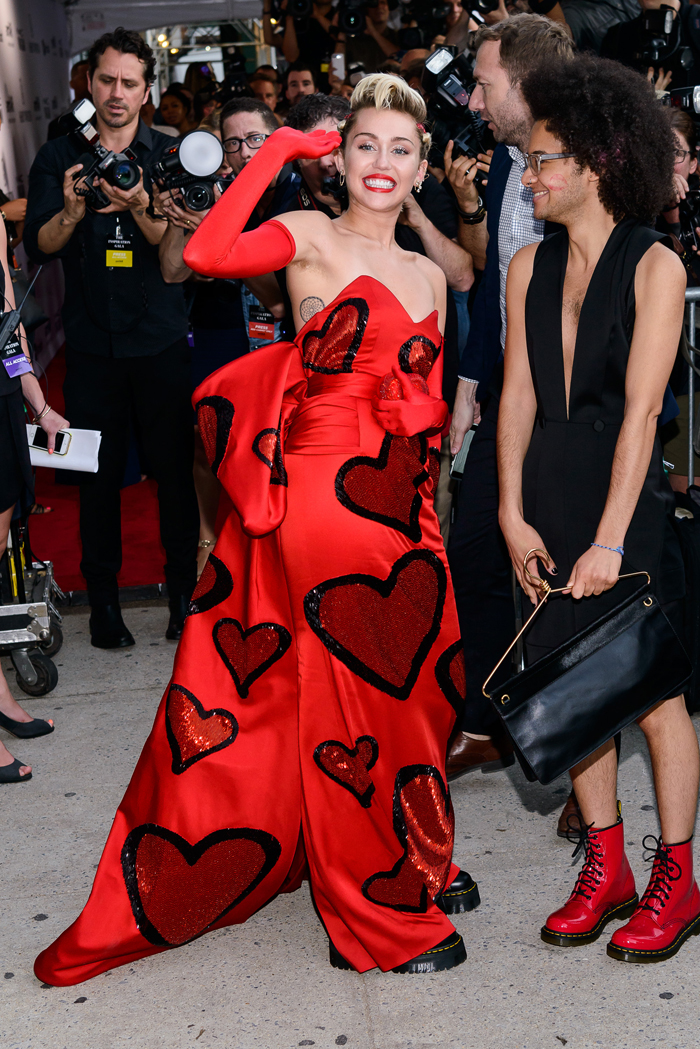 Miley Cyrus wore a wild, heart-print Moschino dress to last night's amfAR event in NYC. The dress was custom designed by Jeremy Scott, and his designs do well on Miley. She looks gorgeous even though she's flashing her armpit hair. Remember how faded and sad she looked at the Met Gala? There was none of that last night. Miley had a fantastic time and barely stood still. She was honored for her work in the fight against AIDS. Miley raised $66,900 for her bedazzled Caitlyn Jenner artwork during the auction.
Miley's date was writer Tyler Ford, who has featured recently on her Instagram page:
sMeet Tyler (@tywrent), a 24 year old living in New York City, and my date for @amfar tonight!!! Tyler is a queer, biracial, agender person, whose pronouns are they/them/theirs. Tyler shares about their identity, experiences and hopes saying: "My whole life, I was led to believe that there were only two genders. I thought I had to shrink myself to fit into a box that was never going to contain me. It took years for me to find words for my gender identity, and to feel comfortable expressing myself as I am."
[From Miley Cyrus on Instagram]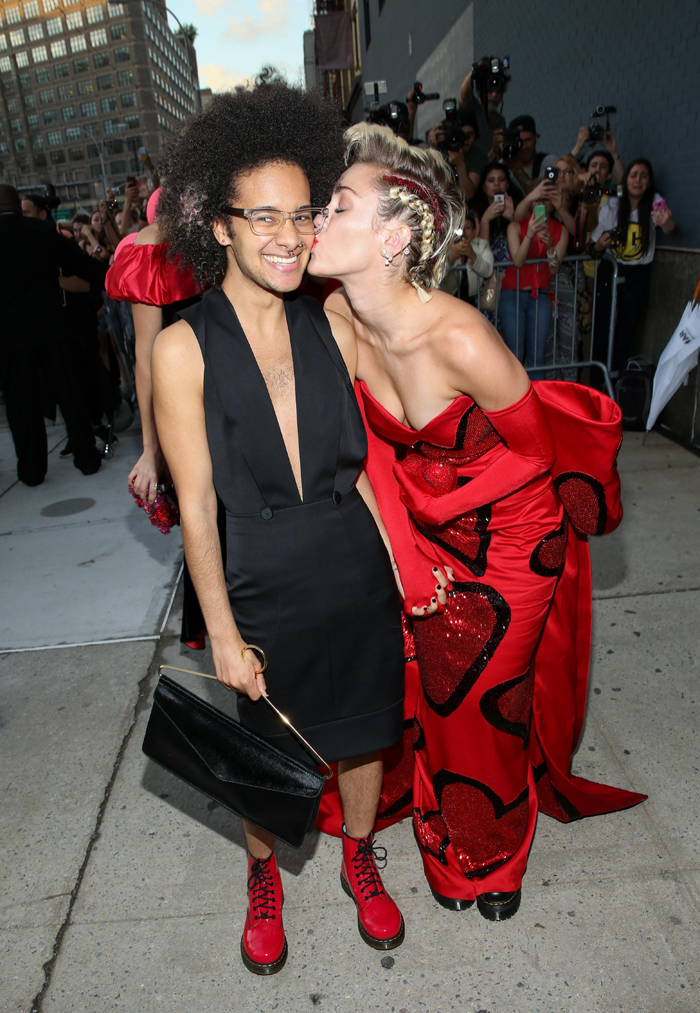 Another thing happened last night. Tish Cyrus brought her boobs to the event. Billy Ray looks like he wants to disappear, but that's his general expression these days.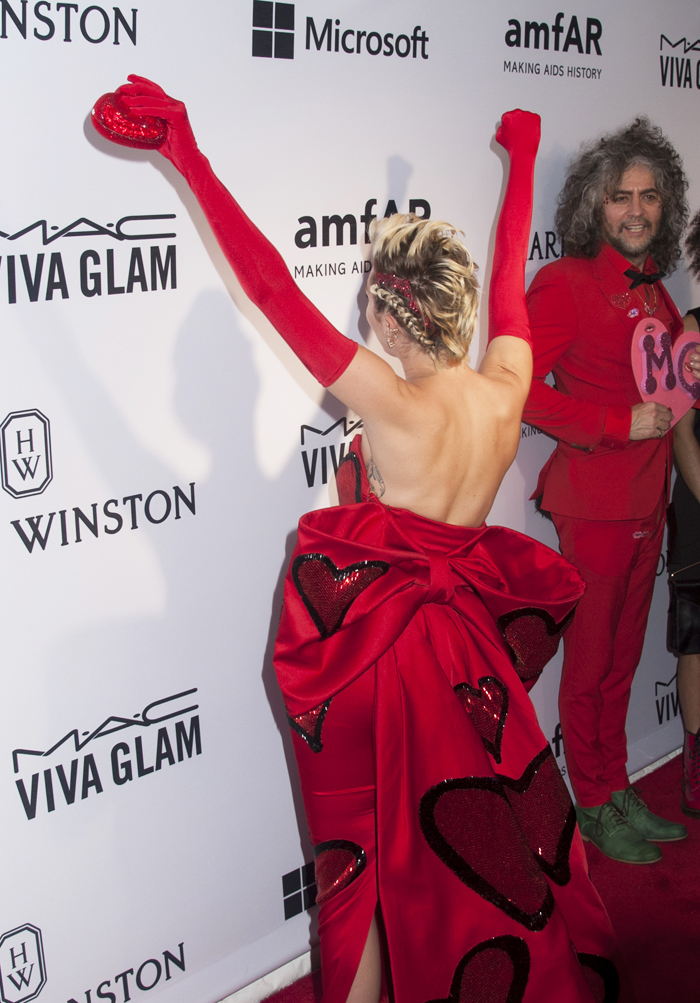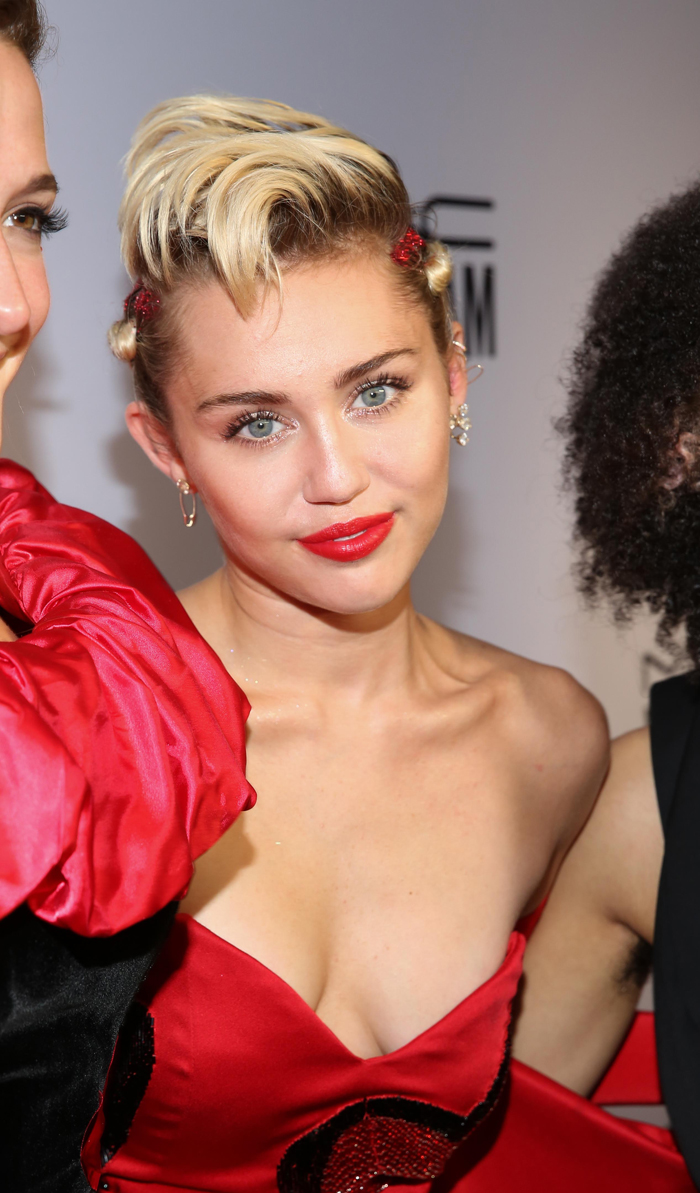 Andy Cohen was also honored at this event. He looked dashing in white.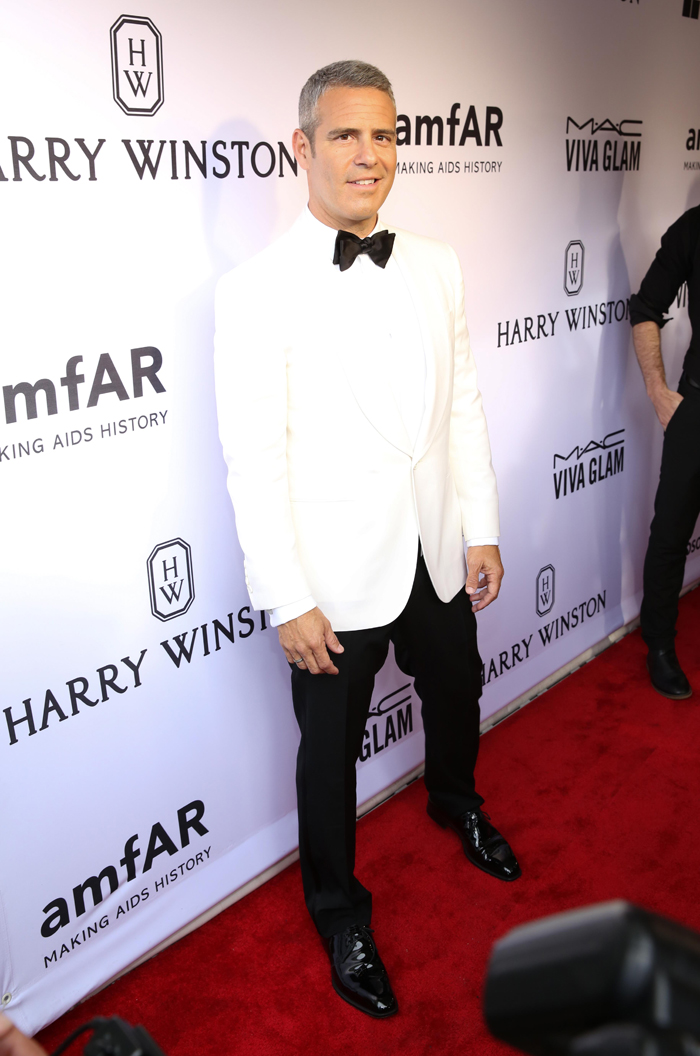 Victoria Justice wore my favorite dress of the evening. This is a Donna Karan number, and it's so classic and beautiful.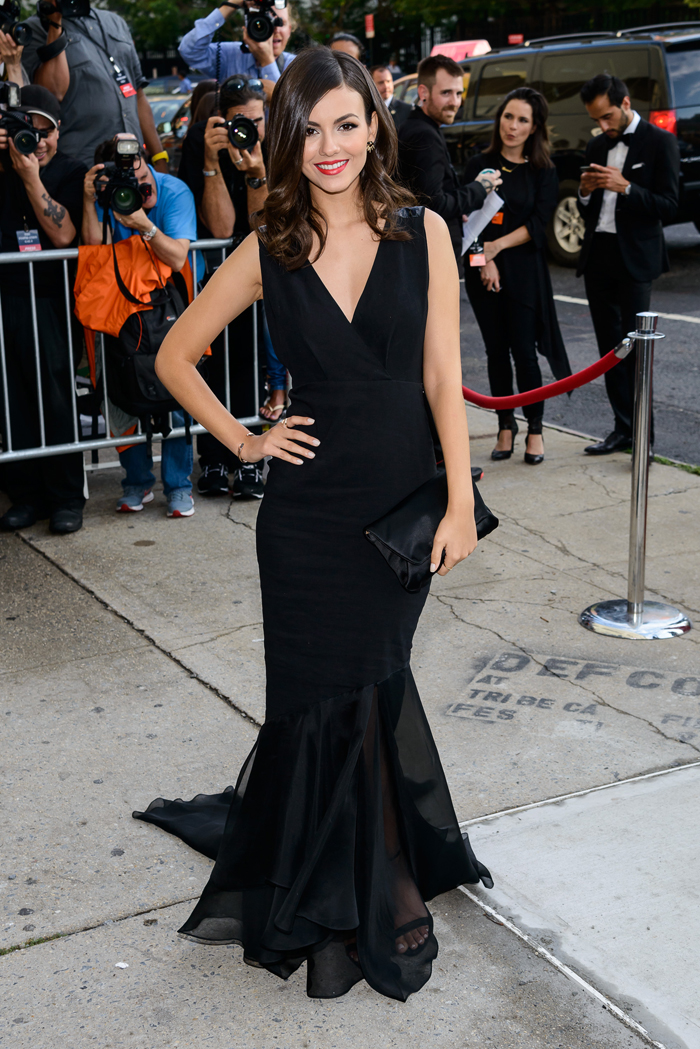 Laverne Cox looked like a stone cold fox. She made cutouts work. Amazing.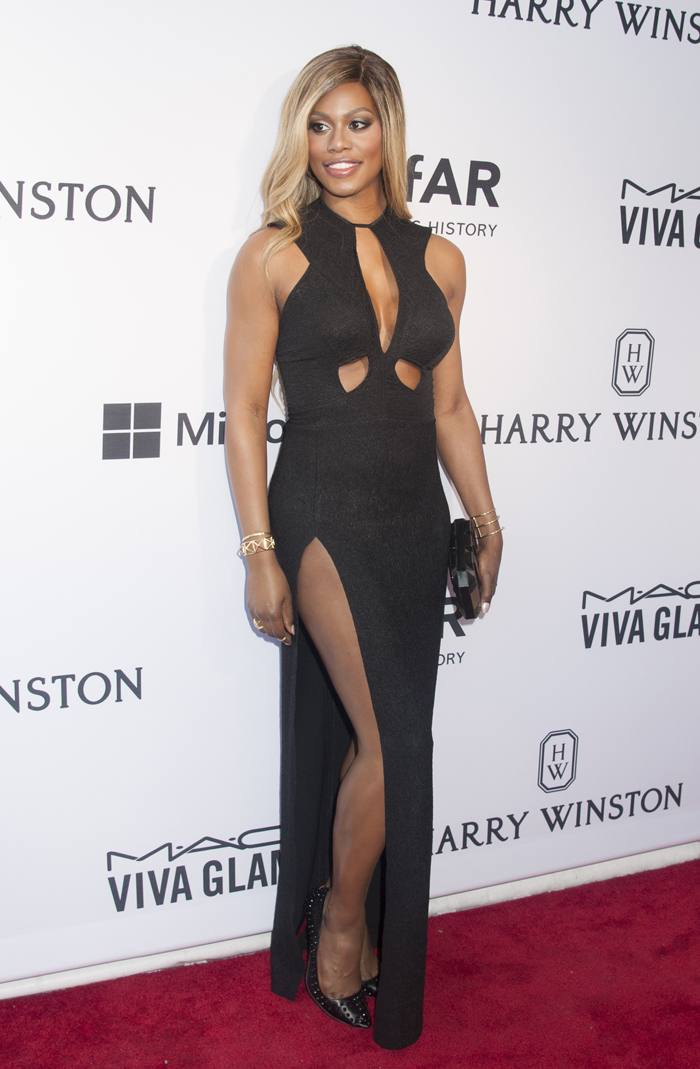 Tyson Beckford wore ripped up jeans to the event. Classy.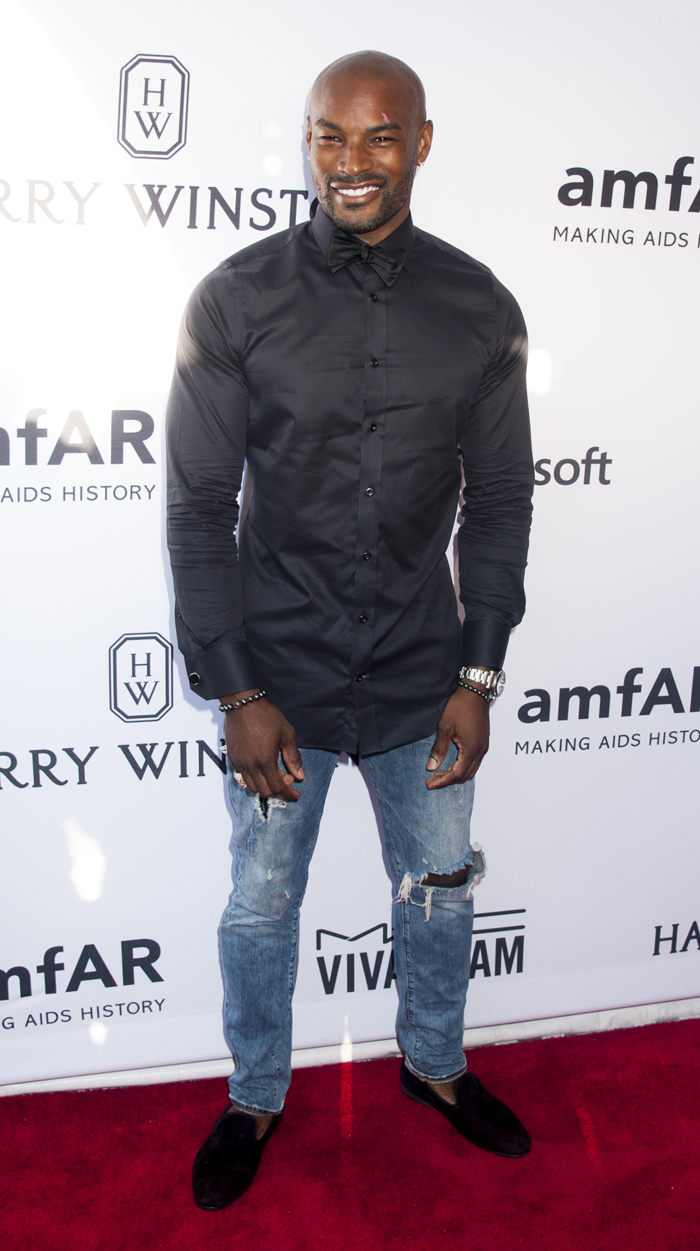 Ellen Barkin wore a royal blue dress and an amazing diamond necklace/bracelet combo.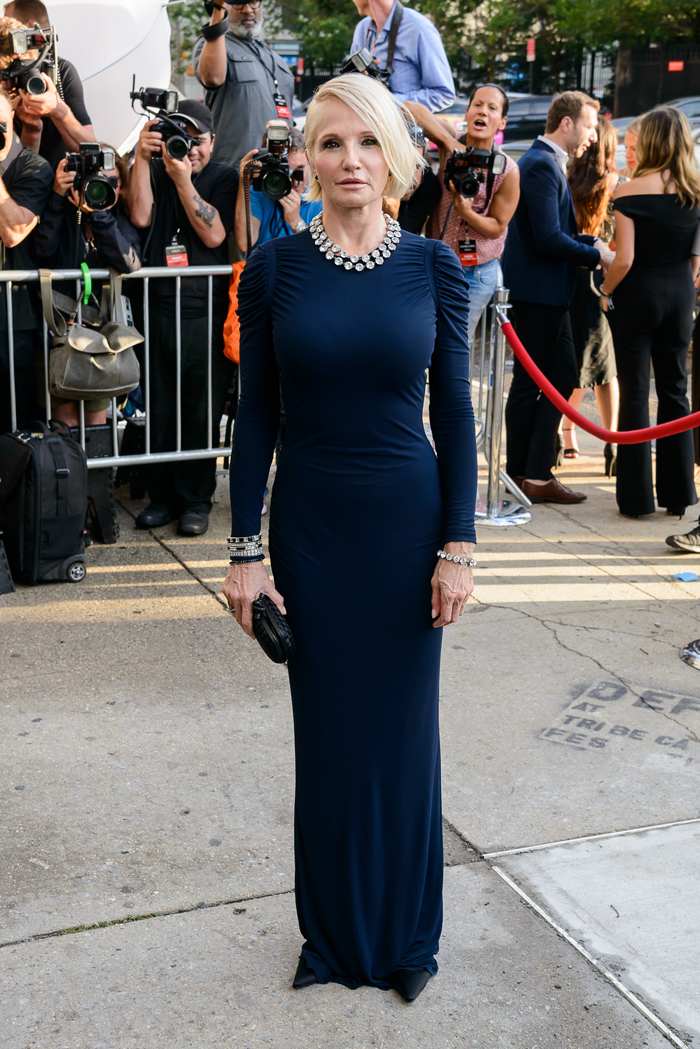 Anja Rubik wore the craziest dress! I think this is Moschino too, but I could be wrong.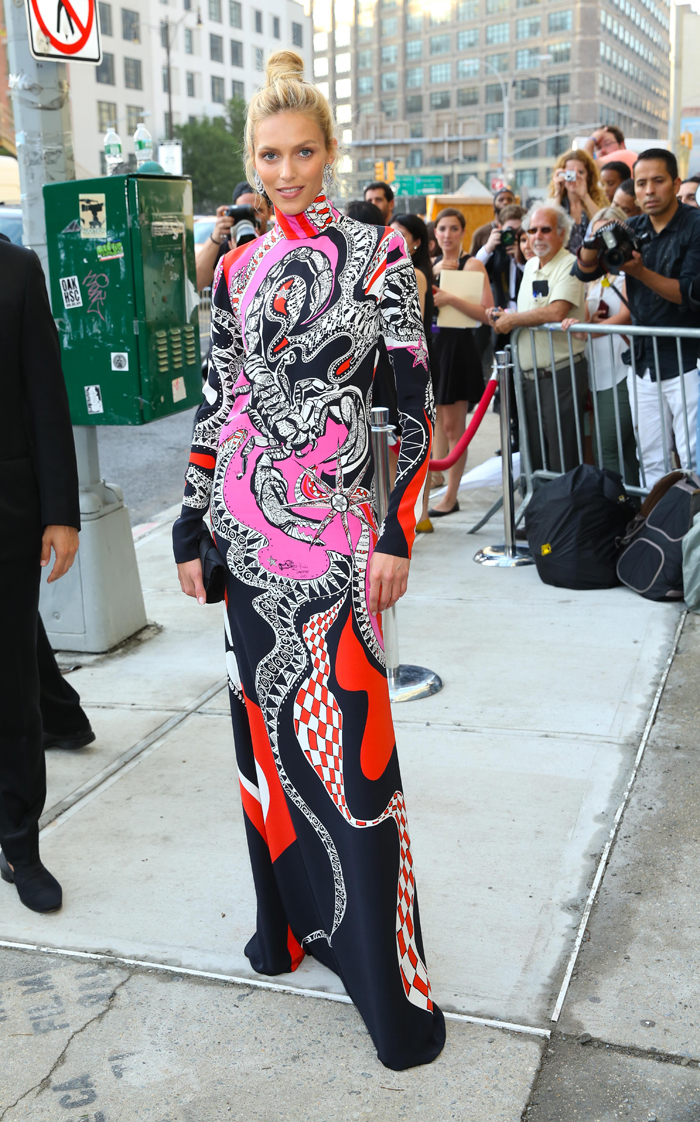 Photos courtesy of Getty & WENN