Here's Zoe Saldana at the LA premiere of Infinitely Polar Bear. She wore a one-sleeved, Louis Vuitton throw rug. I think this would have been a passable dress with no sleeves. It's notable that Zoe took a break from her beloved Dolce & Gabbana.
Zoe has a new interview about juggling parenting and work. From the moment Zoe thanked the media for invading her privacy by noticing her pregnancy, I knew she'd be full of opinions. Zoe has not disappointed. Since giving birth, Zoe's given her thoughts on "archaic" sleeptraining, "frustrating" body struggles, and how it's okay to be a self-focused mom. My take is that Zoe thought motherhood would be much less difficult than the reality.
Zoe's latest crusade involves the high cost of childcare, which is common knowledge for anyone with kids. Zoe thinks we don't know this already. She told USA Today about how she argued with studios over who should pay for her nannies. This is amazing:
She nearly lost jobs by getting pregnant: "Let me tell you something, it will never be the right time for anybody in your life that you get pregnant. The productions I was slated to work on sort of had a panic. I heard through the grapevine there was even a conversation of me being written off of one of the projects. I was like, 'Oh, my God, are you kidding me? It's this bad?' Right when I just feel super-duper happy, is that inconvenient for you? That me, as a woman in my thirties, I finally am in love and I am finally starting my life? And it's (screwing) your schedule up? Really?"

Zoe thinks studios should pay for nannies: Studios "spend more money sometimes 'perking' up male superstars in a movie [with] a really phat penthouse or them staying in a yacht instead of them staying on land. But then a woman comes in going, 'OK, I have a child. You're taking me away from my home. You're taking my children away from their home. And you're going to make me work a lot more hours than I usually would if I was home. Therefore, I would have to pay for this nanny for more hours — so I kind of need that. And they go, 'Nope, we don't pay for nannies.'"
[From USA Today]
The paper got ahold of Paramount, the studio behind the new Star Trek movies. Paramount wouldn't talk, so Zoe's rep clarified: "The issue had been resolved prior to when this interview was conducted." It sounds like Zoe doesn't consider the issue resolved. Either the studio refused to pay for nannies (and Zoe's mentioning it to shame them), or the studio gave in (and she still wants to talk about it).
Zoe does sound a little entitled by insisting employers should pay for her nannies because most women don't receive any such perk. USA Today did the legwork on employers who do pay for childcare. They quote a study that says only 5% of companies contribute (even just a tiny bit) towards these expenses. Some people think that actresses who make millions shouldn't complain, but thinking of this in terms of equality changes the argument. If male actors are getting crazy perks too (like penthouses and yachts), nannies aren't too unreasonable of a request for an actress.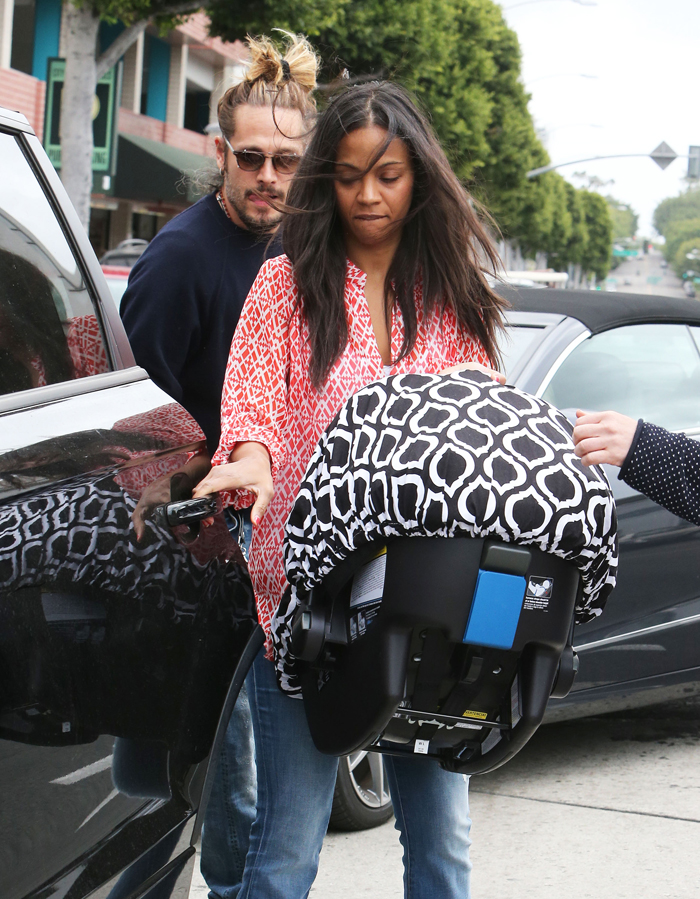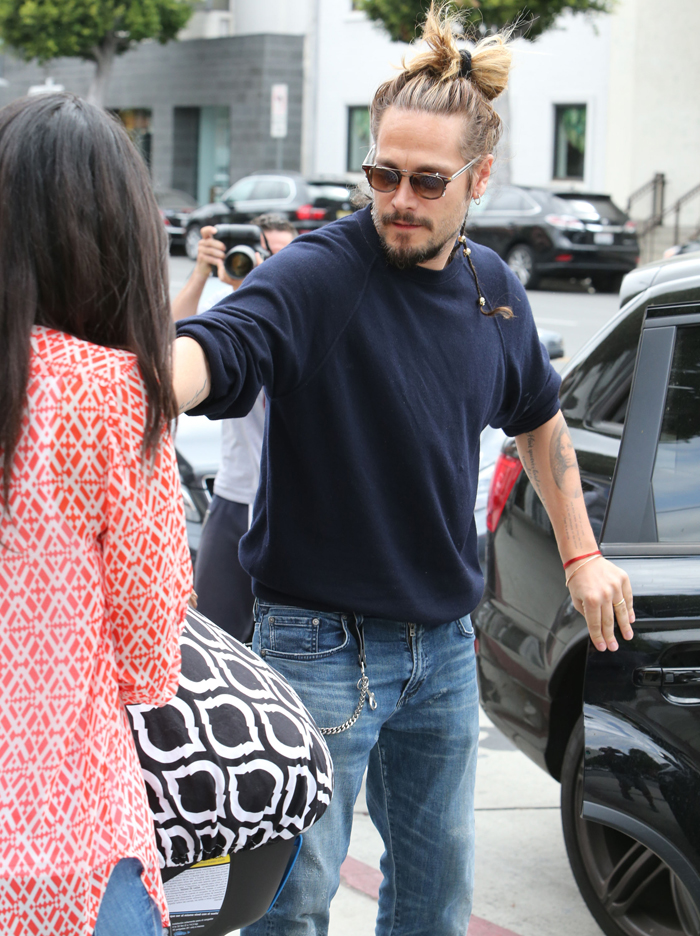 Photos courtesy of Fame/Flynet & WENN