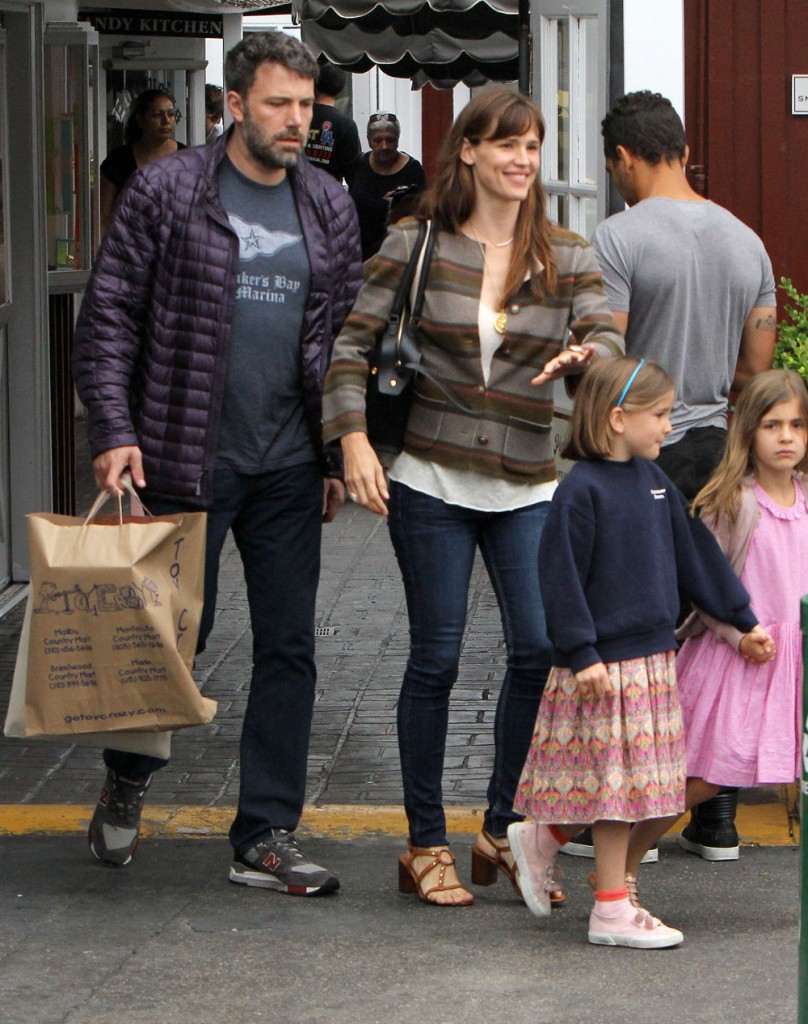 Yesterday, we saw a preview of the upcoming US Magazine cover story claiming that Ben Affleck and Jennifer Garner's 10 year marriage is in deep trouble. The fact that US is running this as opposed to the tabloids, which have had this story for weeks, gives it some credibility. I haven't been able to get ahold of the new US Weekly yet, I'm waiting for the digital edition to be published on Zinio, but Radar Online has more quotes from the magazine. The details make it sound like Jennifer is the one leaking this story to US and like she's totally fed up. Here's Radar's coverage of US's story:
"Ben is hardly around," a confidante of the couple revealed. "He comes home for a little, and then has to jet off to another project."

According to the magazine, Affleck has practically moved out of their L.A. home and often stays at the Hotel Bel-Air. "He stays there whenever he and Jen are having problems," says the source.

And whenever they are together, the tension is palpable. "They speak in short, direct sentences to each other," says an Affleck source familiar with the couple's interactions. "They can be passive-aggressive and dismissive…

"Splitting up is Jennifer's worst nightmare for their children," explains a Garner source.

"But there's only so much she can do," adds the source. "There comes a point where she just has to take care of herself and the children."
In a follow-up story, Radar claims that Affleck has definitely consulted lawyers about a divorce but that he wants Garner to file, essentially, so he doesn't look like an a-hole. Garner supposedly isn't ready to let go.
"The lawyers have already been briefed," an insider exclusively tells RadarOnline.com.

However, if 43-year-old Garner gets her way, the two will continue to work on fixing their floundering relationship, the insider explains.

"They're acting like nothing is wrong — and it's Jennifer's doing," says the source, noting "Ben feels awkward and confused" while "Jen would stay in their damaged marriage forever if she could."

As Radar reported, Affleck, 42, is secretly consulting legal experts about ending the marriage. "Ben and his team have definitely been engaging divorce attorneys," a source recently told Radar. "He's positioning for a divorce."

"Right now, it's just coming up with a strategy and whether or not it makes sense for Ben to do it quietly and jointly so there is no battle, or to do it on his own," the source said.

However, says the insider, "Ben wants his wife to file for divorce — he doesn't want it to be him."
I hope Radar is just doing photo assumption based on how miserable Ben always looks when the paps follow him (and when he doesn't have something to promote). Sadly the US story is kind of cinching it for me. There are about 11 days until Ben and Jen hit the magical 10 year mark (more on the legal implications here). The tabloids have been saying that they'll file prior to then. I hope that they're ok, that their kids are ok and that they'll stick it out, but if they're miserable like this… maybe it's for the best.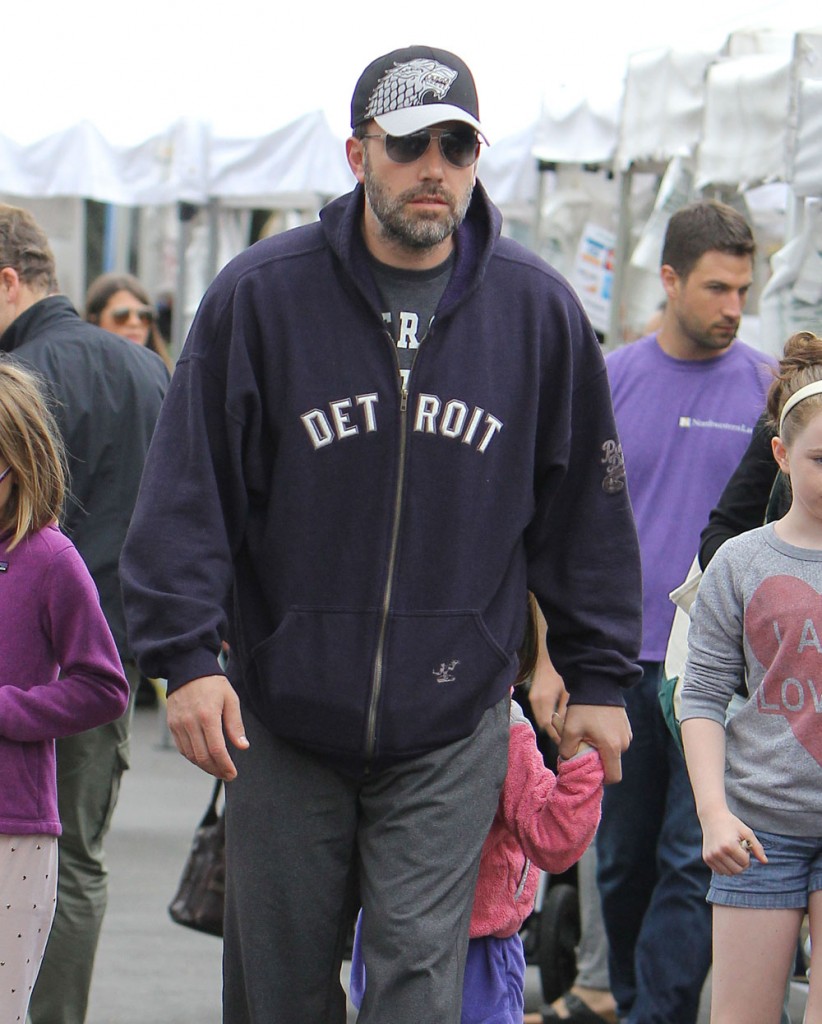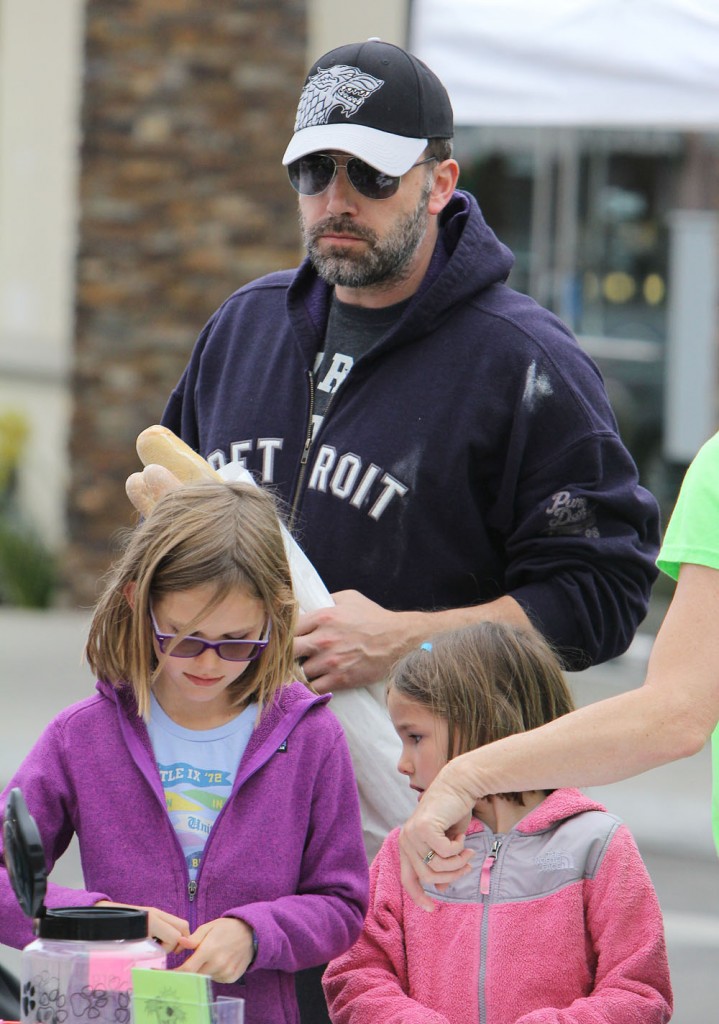 These photos are from 6-10 and 6-14-15. Credit: FameFlynet