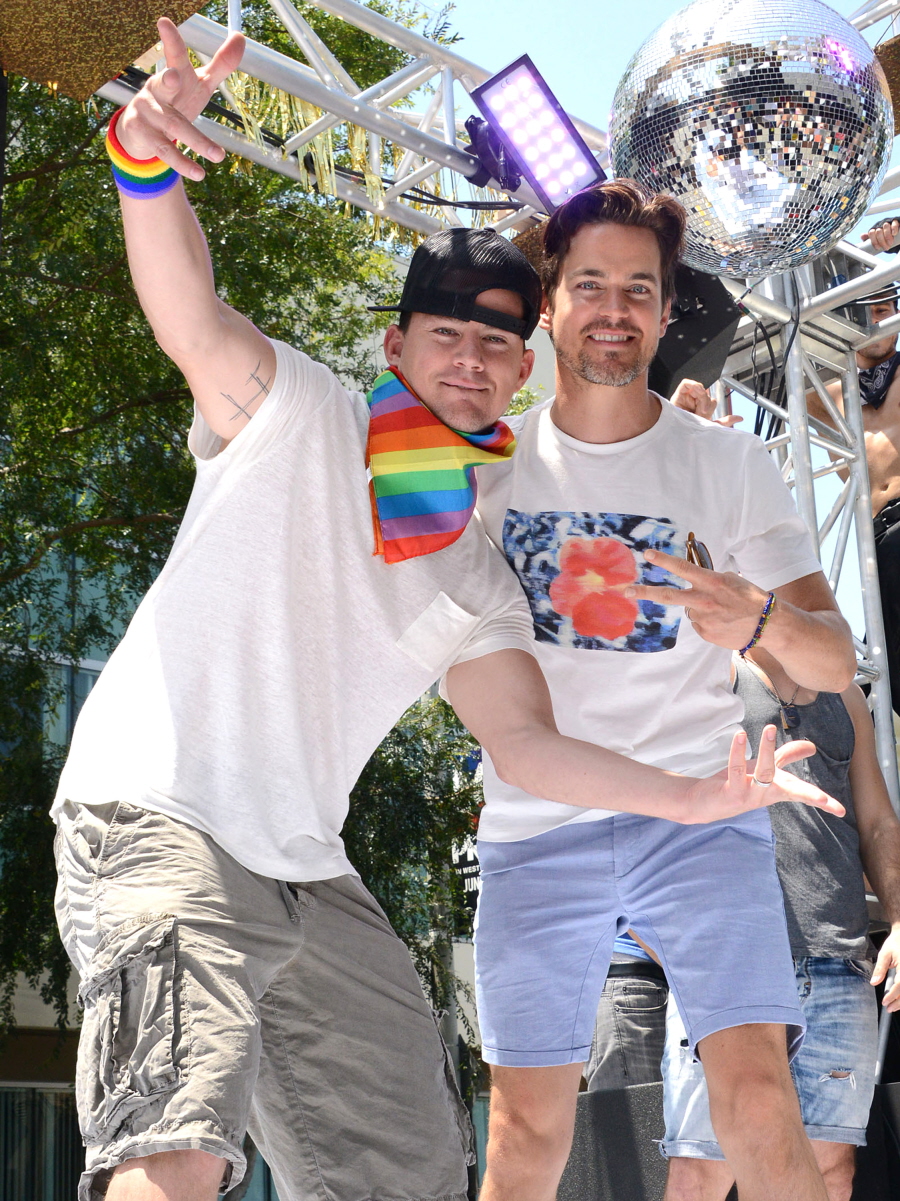 Here are some photos of Channing Tatum and Matt Bomer on a float during the LA Gay Pride Parade last weekend. On one side, I absolutely love that Channing is still and has always been such a strong LGBTQ ally. On the other side, he looks like a drunk frat bro that accidentally wandered into the Pride Parade and just decided to dance for fun. All that being said… SO cute. Very cute. Anyway, Channing is going Full Charming Potato these days to hustle for Magic Mike XXL. And yesterday, he sat down for a Reddit AMA – you can read the full piece here. The highlights are pretty amazing.
His penis's nickname: "Gilbert."

How long it took for him to type "hahahaha" in an email revealed in the Sony Hack: "I'm sure exactly how long. I hit the h and a for a long time before I realized I could copy and paste. I'm not the most tech savvy person around but it did become a lot easier and faster."

His three desert island items: "How about a magical seashell that's always filled with bourbon. And I would like magical palm tree that had a lot of shade with instead of coconuts there's just peanut butter jelly sandwiches with cheetos underneath. And my wife that is always happy and possibly naked."

Whether he gets lost in Matt Bomer's eyes: "Absof———klutely. no matter if you're a man, woman, cat, hamster, you will get lost in matt bomer's eyes. I don't know what they are made of outside of dreams and rainbows and amazingness but it truly doesn't matter. And when he sings. It's like god gave with both hands and then grew a third hand and graced him with more. he's crazy talented."

His favorite Disney character: "I like the broom from Fantasia."

His relationship with Jonah Hill: "Jonah is one of those people who if you just sit back and just watch him you in no way shape or form can understand how he's doing what he's doing. He's the fastest most quickest wittiest person I've ever met. And I think people when they think of comedic actors they forget that they are people with a point of view and experiences and depth. And Jonah is one of the most sensitive and deep people i know. And that's why I think he can be a comedic actor and a deep actor as well.

Whether he was the guy in "the Sea-Tac airport at the Chili's restaurant looking for a beer but Idless": "That absolute was me. Because I love Chili's. And no one believed me that i got into an airport without my id. I just wanted a beer and some chicken crisps, and i actually couldn't get either of them for a while, because i remember you guys didn't have chicken crisps either! what's a Chili's without chicken crisps?

His favorite ice cream: "it's kind of boring. Cookie Dough. But then you can put cookie dough on just about anything and I would eat it."
I'm always reminded, whenever Channing talks about food, that he has the soul of a "fat kid". He said that in an interview once, that if he didn't have to keep it tight for work, he would just lay around and eat cake, ice cream and fried everything all the time. I believe that Channing has a cookie dough problem and that he goes into random chain restaurants looking for chicken crisps and chili fries.
And yes, even straight dudes crush on Matt Bomer.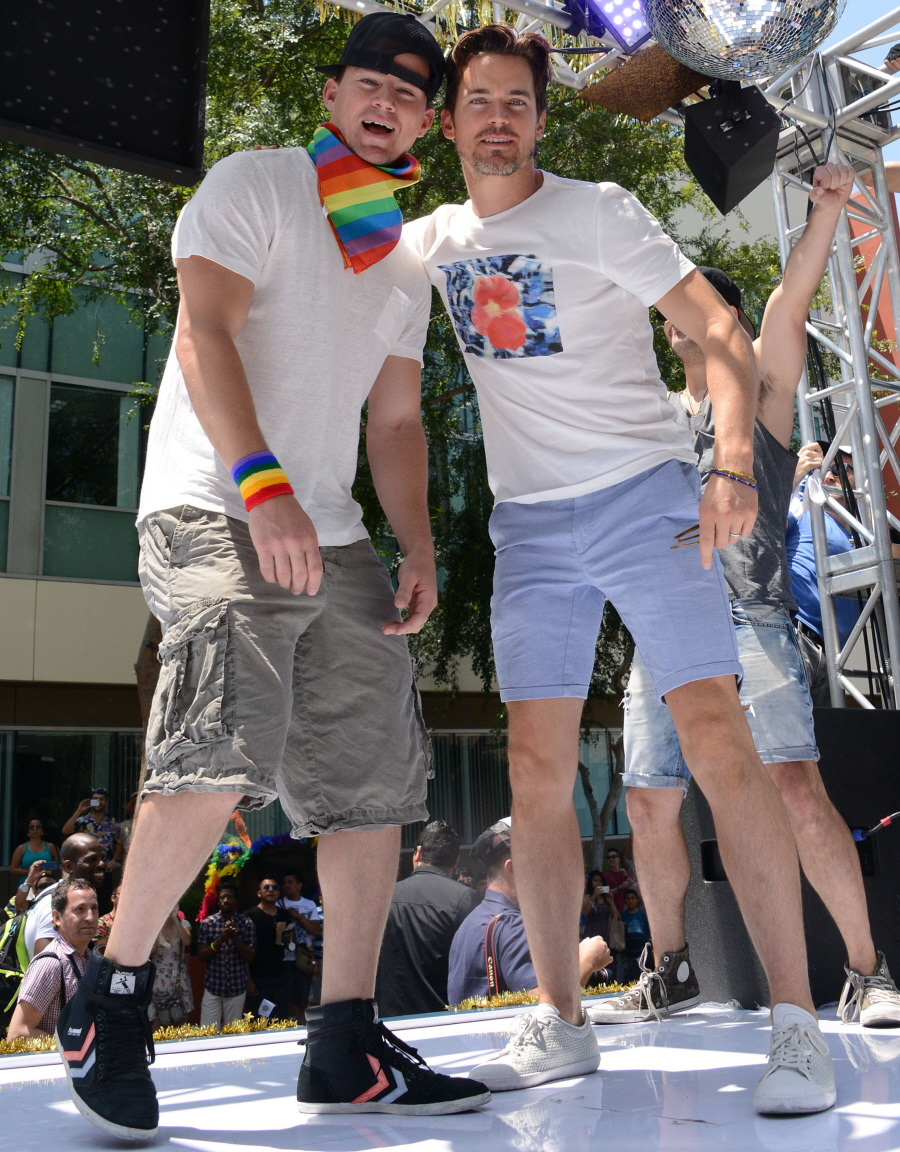 Photos courtesy of Fame/Flynet.