At the airport about to leave for Europe, listening to 'See You Again' and thinking about how much I'll miss my cats. pic.twitter.com/3yDZo3TPLA

— Taylor Swift (@taylorswift13) June 17, 2015
GAH!! I have no shade for Taylor Swift's adorable kitties. Olivia and Meredith are the best things about Taylor Swift. Just seeing this adorable kitty (I think that's Olivia?) sprawled out on Tay-Tay is enough for me. Moar kitties! I'm also including some photos of Taylor, below, at LAX yesterday. She was flying to another show, because that's her schedule these days. She takes a block of time off in the middle of the week and usually just has concerts on Thursdays, Fridays and Saturdays. It's a good way to tour if you're Tay-Tay. But it's bad for Olivia and Meredith because mom leaves them behind. Poor kitties – first they had to deal with Calvin Harris and now they are being abandoned!
What else is going on? People are still talking about Swifty's harness – which we saw in photos yesterday – and whether it was some kind of new fashion trend. Like, we're all going to start wearing harnesses for the hell of it.
And finally, I think we can safely say that Taylor Swift has nothing to be worried about from Madonna's Lady Squad. It was surprising how quickly Madonna's video launch for "Bitch I'm Madonna" became about a side-by-side comparison and Squad Girlfight between Swifty and Madge. But if it was a competetion, I have to say… Swifty won. Her "Bad Blood" video was better, without question. "Bad Blood" had production value and Swifty's squad actually came out for her. Madonna's squad literally phoned it in.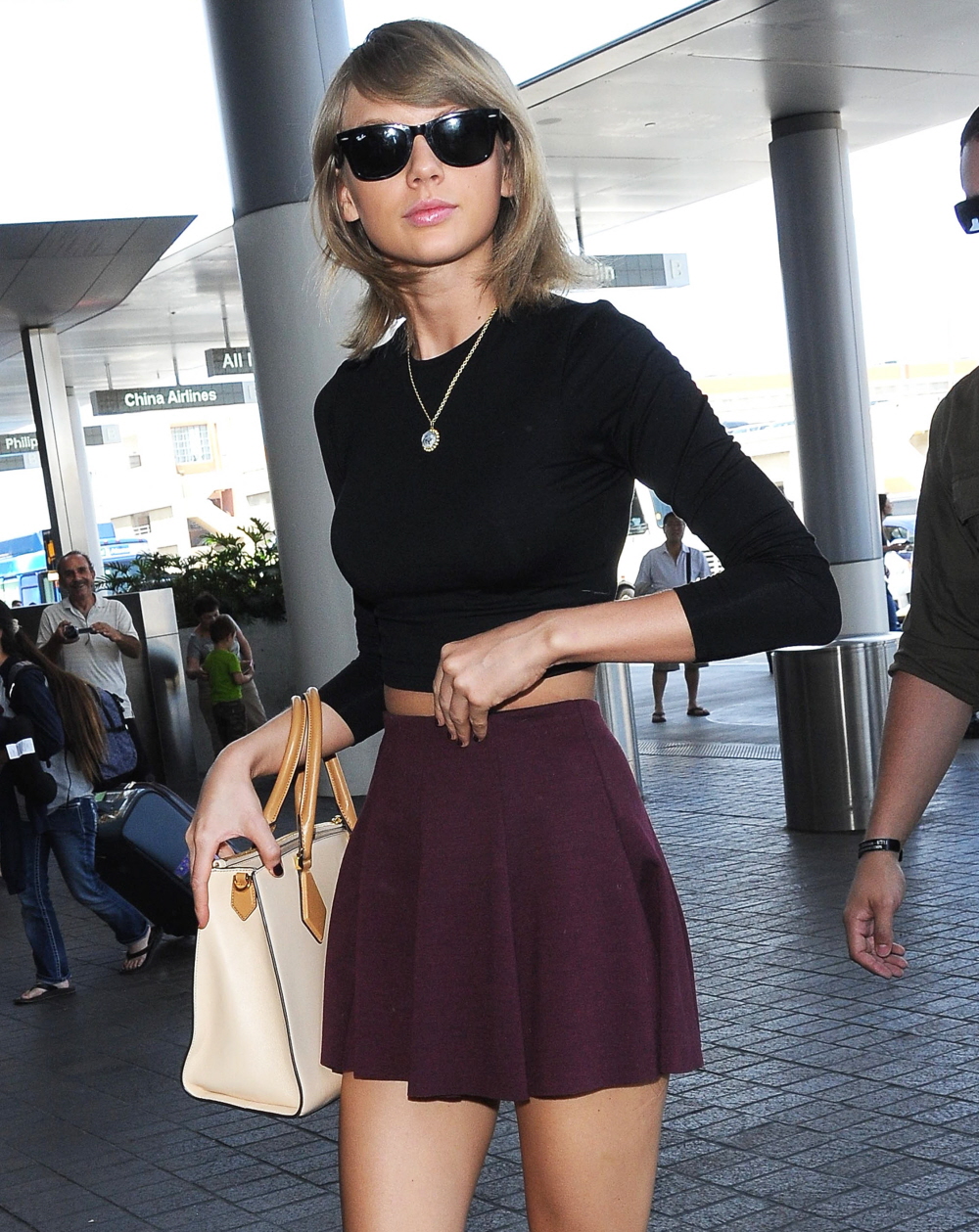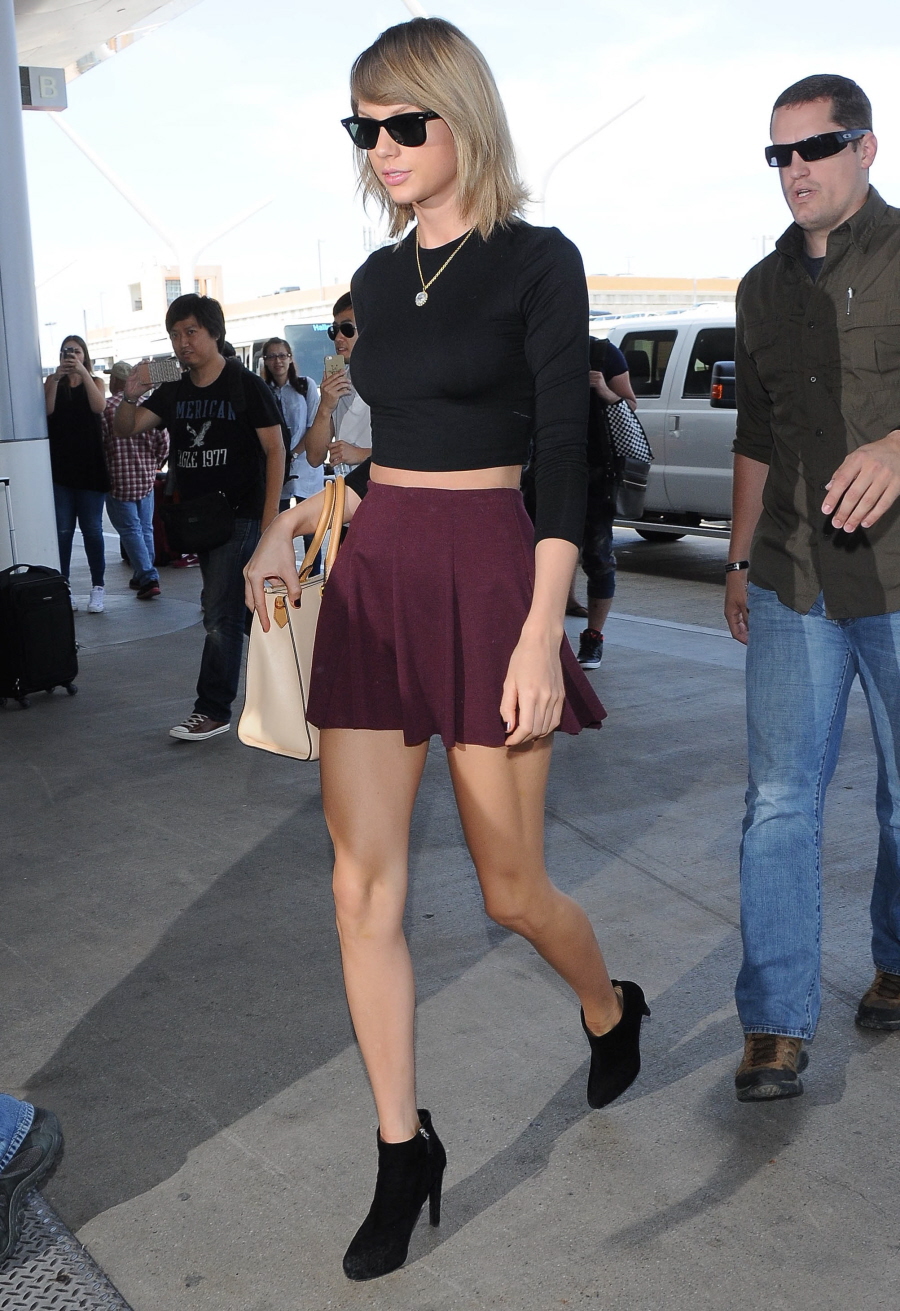 Photos courtesy of Fame/Flynet.