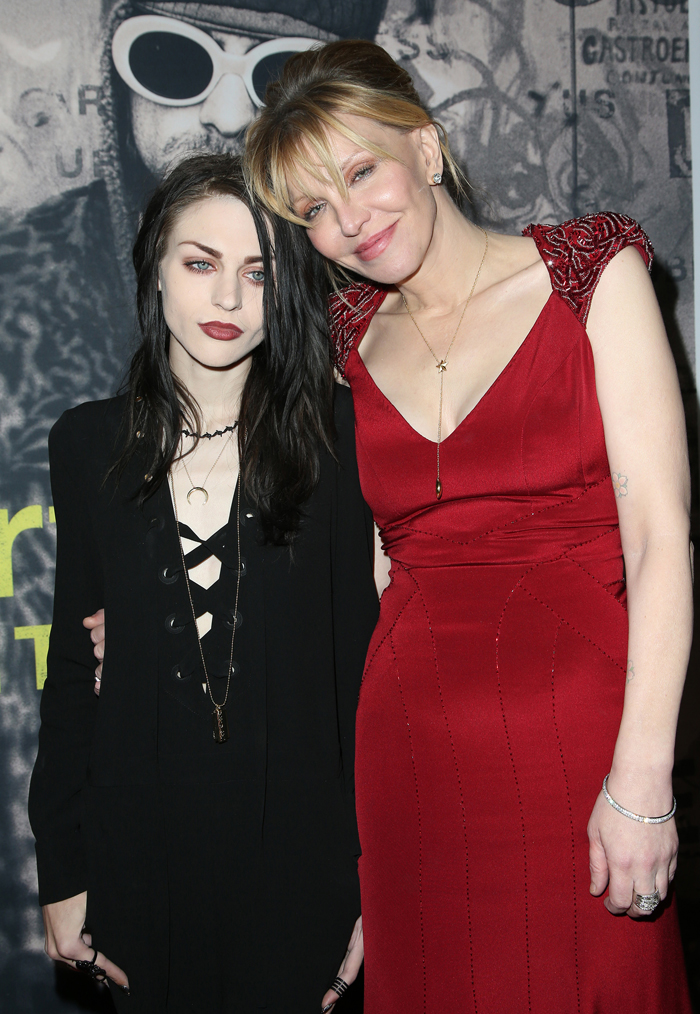 Courtney Love isn't the most coherent tack in the box. Everyone knows she's nutty, and the world shrugs its shoulders. Oh look, there's Courtney dancing in the corner while blaming the world for her financial woes. She hasn't done that in awhile, and she's even working steadily as an actress again. Courtney's still the person who casually discusses doing heroin while pregnant, and she'll always be a mess.
We've talked a bit about Montage of Heck, the Kurt Cobain documentary supported by both Frances Bean Cobain and Courtney. There's also another new doc (Soaked in Bleach) making news, and Courtney isn't happy. This film takes a much different position, which accuses Courtney of murdering Kurt. Yeah, they're totally going there. The doc relies heavily upon evidence from sketchy private investigator Tom Grant. He's spoken out against Courtney many times and even wrote a book about Kurt's death. Grant is presently tweeting up a storm about Soaked in Bleach. Courtney's lawyers sent cease-and-desist letters to theaters, warning them not to show the picture. You can see the letter here with some details from Deadline:
The widow of the Nirvana frontman was a very vocal supporter of the recent HBO documentary Montage Of Heck, but she's no fan of another film about her relationship with her late husband. The legal team representing Courtney Love has issued a cease-and-desist order against theaters showing the controversial Benjamin Statler-directed docudrama Soaked in Bleach, a look at the death of Kurt Cobain that was ruled a suicide in 1994.

"The Film falsely presents a widely and repeatedly debunked conspiracy theory that accuses Ms. Cobain of orchestrating the death of her husband Kurt Cobain," writes the Hole singer's attorney in the order. "A false accusation of criminal behavior is defamatory … which entitles Ms. Cobain to both actual and presumed damages." No complaint has been filed with the courts as of yet.

From Suburban Hitchhiker and Daredevil Films, Soaked In Bleach centers on private investigator Tom Grant, hired by Love to find Cobain after he left a substance abuse treatment center in Los Angeles on March 30, 1994. During the period between the musician's disappearance and the April 8 discovery of his body, Grant recorded many of the conversations he had with Love. Those recordings, paired with re-enactments, make up much of the film, though documentary footage as well as interviews with people close to the matter also are used.

The film revives the highly controversial claim that Cobain's death was a homicide and that Love might have had a connection to it. It covers similar ground to Nick Broomfield's 1999 documentary Kurt & Courtney. Seattle police re-examined evidence in 2014 and said the death still was ruled a suicide.
[From Deadline]
Deadline received a further statement from the distributors of this film, Emerging Pictures. They believe their film "presents a compelling case for re-opening the investigation into Kurt's death." They also claim victory and say only a few theaters (out of an entire nation full!) caved to Courtney's request. I don't see how this is possible, since Emerging Pictures' films usually only open in a few theaters. The whole idea of this new documentary seems "off" to me. Why does the world need to resurrect a conspiracy theory that's been put to rest (at least twice) by Seattle police? And who would fund such a project?
Some other (unrelated) Courtney news. She almost played Harley Quinn in an unmade movie called Batman Unchained. This would have been the third bat movie directed by Joel Schumacher. When I first skimmed the story, I thought the report meant she was up for the Margot Robbie role in Suicide Squad. Nope, this would have been a late 1990s movie. Courtney would have been an interesting choice back in the day.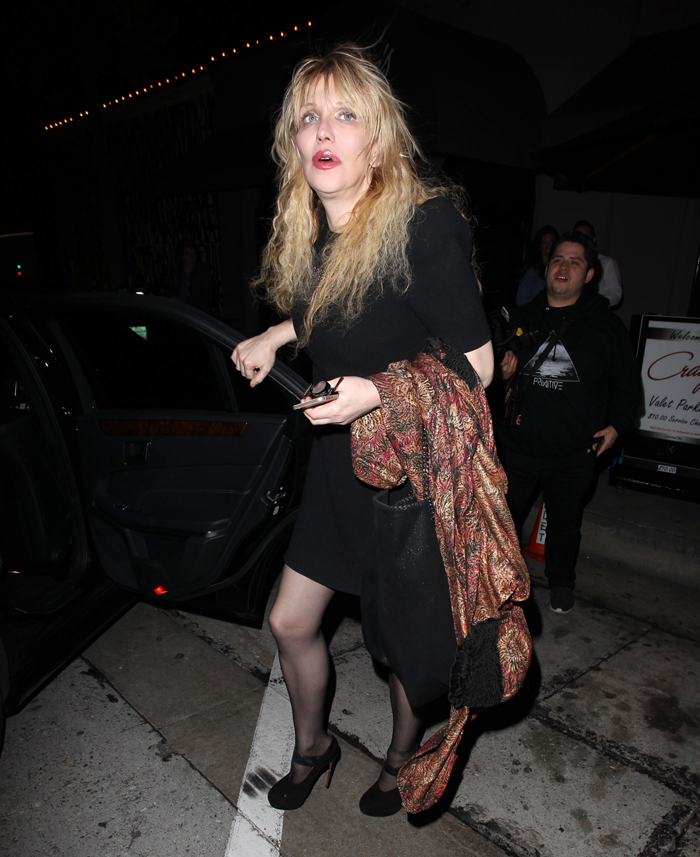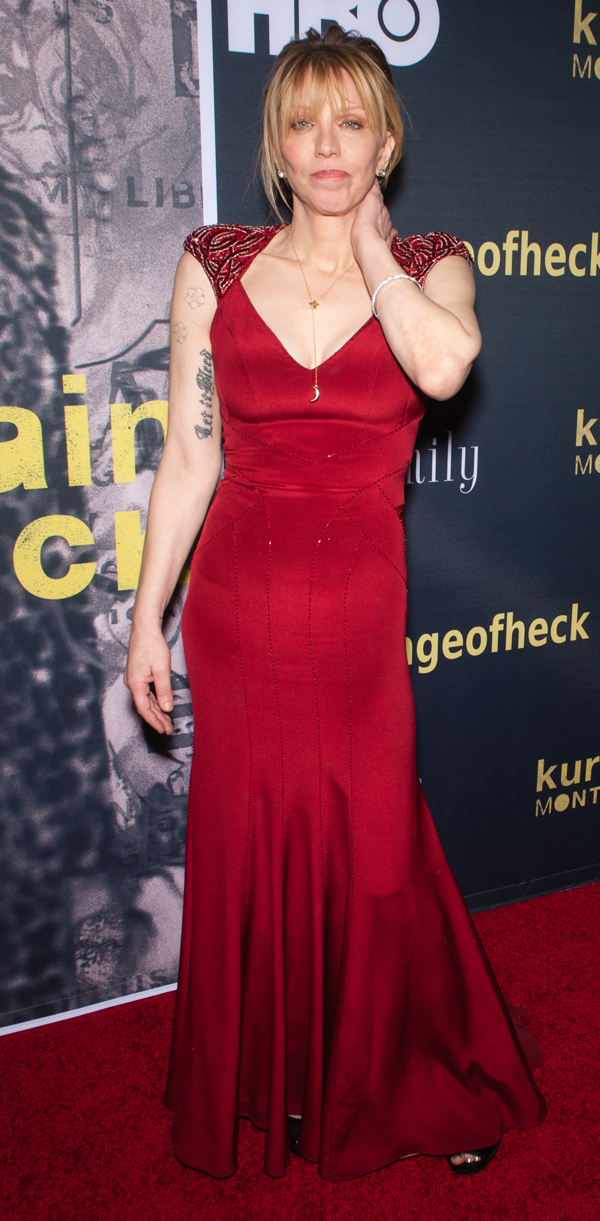 Photos courtesy of Fame/Flynet & WENN