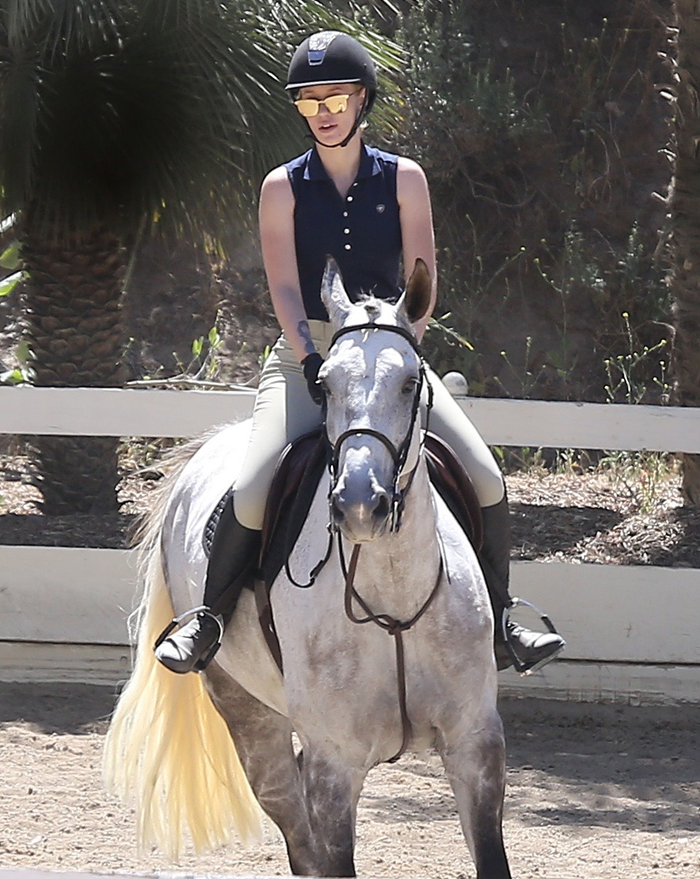 Iggy Azalea's new life, post arena tour cancellation, looks so relaxing. She's been doing a lot of shopping and gets papped riding horses all the time. Her career continues to go south, and that's okay for now. Iggy didn't handle the pressures of stardom very well. I'm doubtful she'll ever score a song as popular as "Fancy," but who knows.
Iggy has a new interview with an Aussie morning show, Today, where she talks about being confident in one's skin. She sounds like she's full of it (you can see the video here). Iggy pretends like her recent plastic surgery (nose job and chin implant) never happened. She previously spoke out about her cellulite, which is how she approaches things here. People still can't stop thinking about how different Iggy looks now, so these words ring false:
On her self-esteem: "Some days I want to crawl into a cave because I don't feel confident at all, and then other days I feel great. I think it's like that for all human beings, not just young women. I think being confident 100 percent every day is something to aspire to, but I don't think it's humanly possible for anybody."

What is confidence? "Having that honest moment with yourself and … embracing your flaws."
[From Today Show - Australia]
The show praised Iggy for being candid about her newish bolt ons, as she "totally owned her decision like a boss." Yeah, I'll give credit for owning up to her boob job before the media noticed anything was amiss. She still hasn't admitted to her obvious cosmetic work, which is her prerogative. No one can make her admit getting work done, but she's telling people to embrace their flaws! Iggy's only mentioned getting a "laser skin peel thing," and she's done far more than visit a spa.
Iggy has been interacting a lot with random fans on Twitter. She revealed that her wedding to Nick Young will be more traditional than her tacky engagement ring. We'll see.
@LeoRising15 hmmmm im def wearing white or ivory. i do want a pretty traditional style wedding.

— IGGY AZALEA (@IGGYAZALEA) June 15, 2015
This tweet gave me a chuckle.
im cheating on target with amazon prime.

— IGGY AZALEA (@IGGYAZALEA) June 17, 2015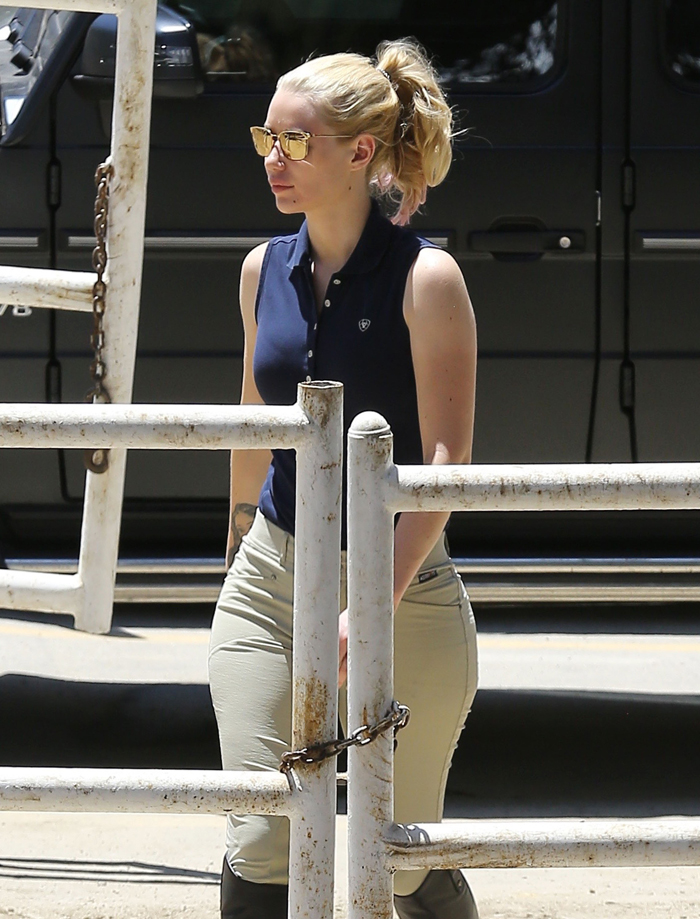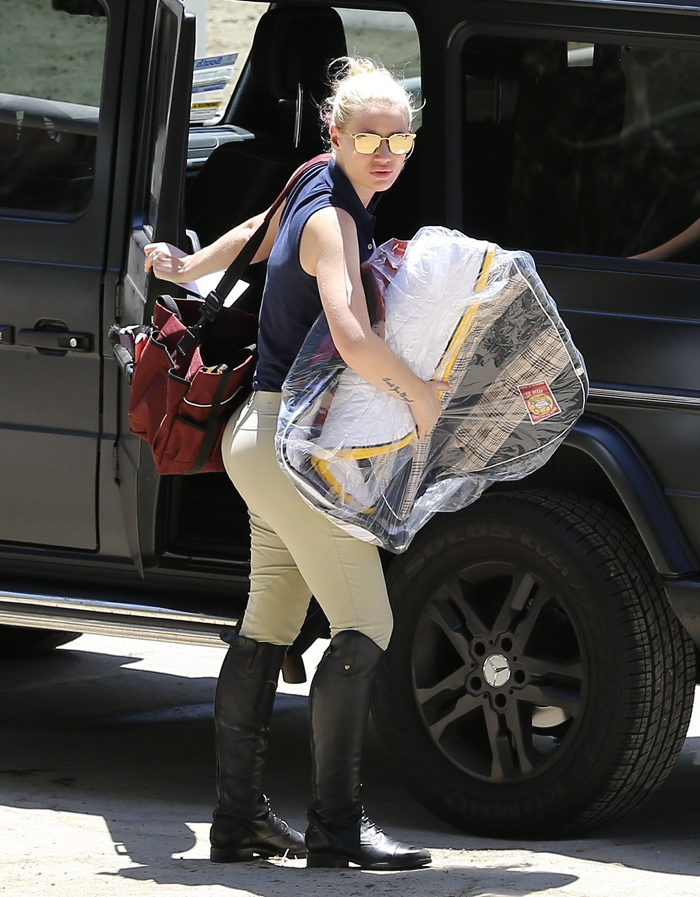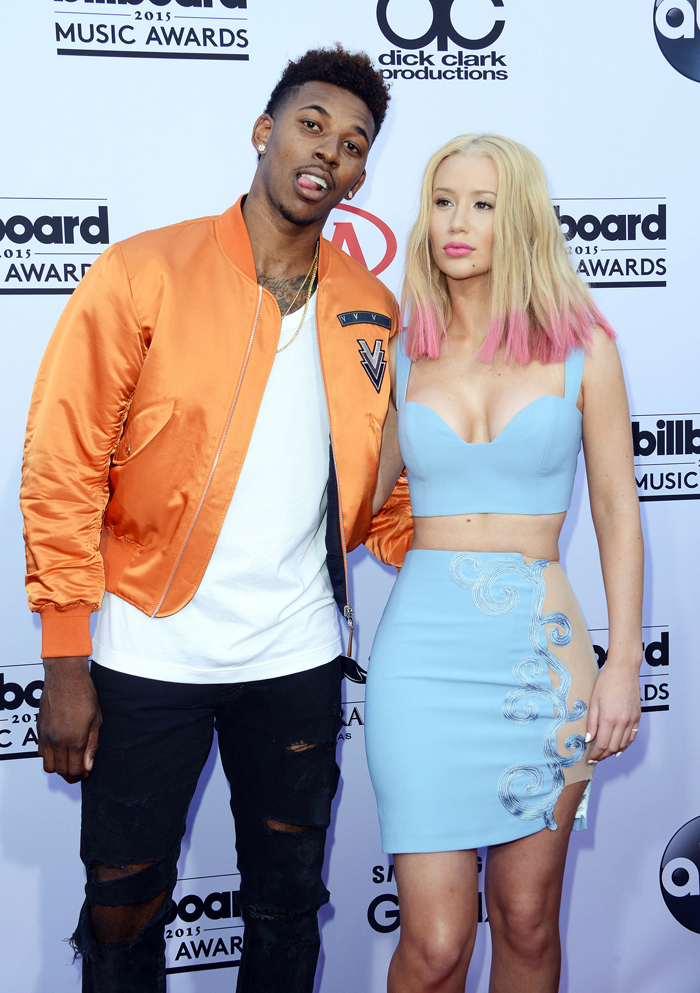 Photos courtesy of Fame/Flynet & WENN