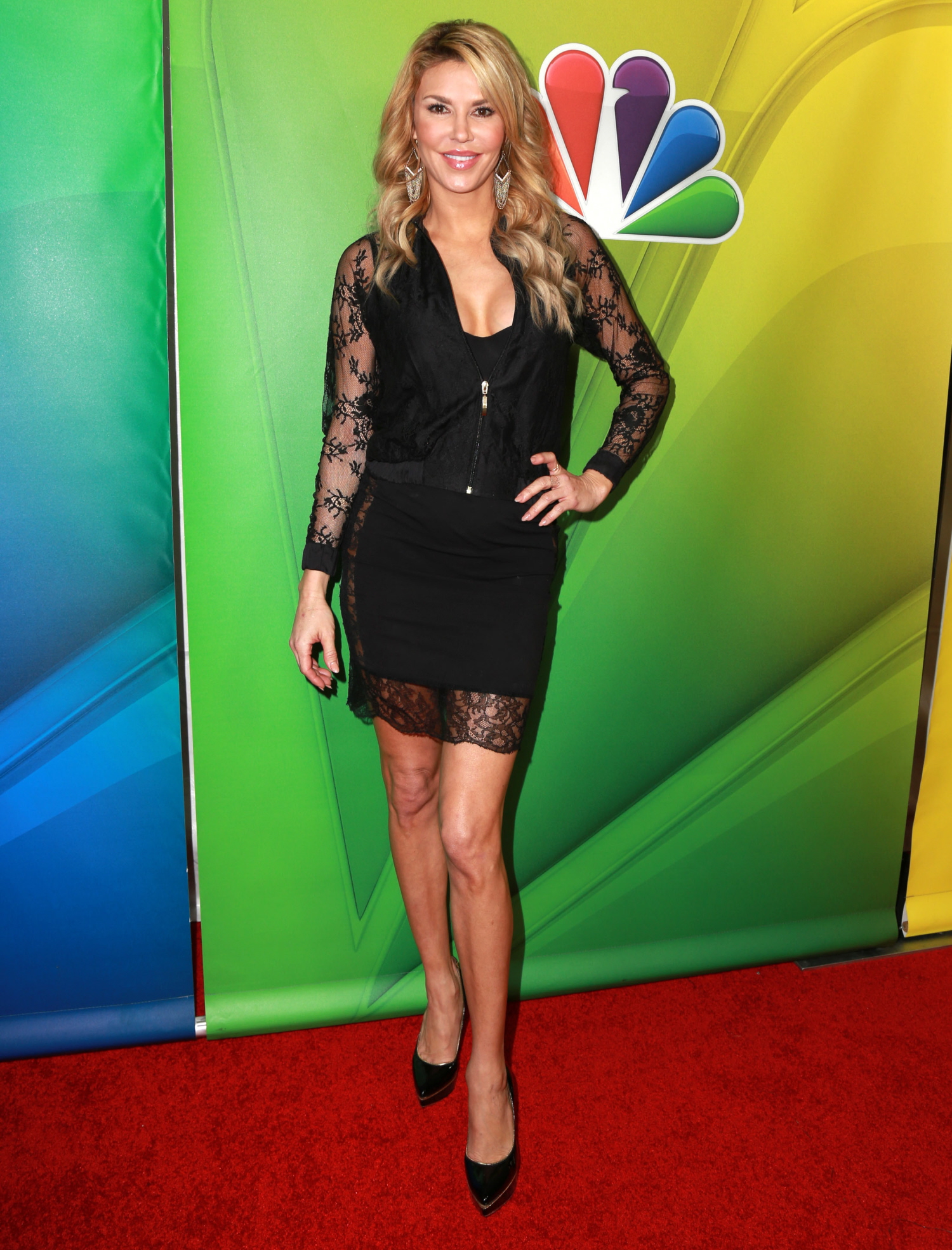 Brandi Glanville will not be on the next season of Real Housewives of Beverly Hills. Did she jump or was she pushed? That's the question. E! News' sources say that the decision was made at Bravo, following Brandi's crazy antics last season. After joining RHOBH first as a guest star/friend in 2011, she then joined the cast full-time in 2012. Feels like longer, right? At first, she was popular and she became known as the fun good-time girl, always up for a drink and some gossip. But her "character" grew to the point where Brandi seemed to be manufacturing insane drama and she was feuding endlessly with other cast members. So this is what E! News says:
The Real Housewives of Beverly Hills' unfiltered blonde is gone: Brandi Glanville will not return to the series as a fulltime Housewife, E! News has learned exclusively. A source close to the Housewives confirmed to Giuliana Rancic that it was Bravo's decision not have Brandi return, citing the bad blood between Brandi and various other cast members. According to our source, Brandi is upset, but she understands and is grateful for the opportunity to be on the show. Bravo had no comment.
Now, People Magazine left some wiggle room – they say that Brandi is leaving as a full-time cast member but may return in future episodes. Sources also tell People that "Glanville says she was not fired and is deciding whether or not she will return to the show in any capacity." Yolanda Foster and Kim Richards are also exiting the show.
Brandi tweeted some lukewarm sentiments when the news broke on Thursday. When someone tweeted her, saying that Brandi being bitchy on the show is a "defense mechanism," Brandi tweeted back: "it can be a hard show to do &I've often cared about making it interesting even if it was to my own detriment #JOB". I know this isn't the most popular opinion, but I do think that Brandi "helped" the show in that she did manufacture drama. That's what the Real Housewife shows are all about – stupid, petty, immature drama. And Brandi did her job. But whatever. I'm worried that Brandi might struggle without that kind of revenue stream, but I'm sure she'll land on her feet somehow.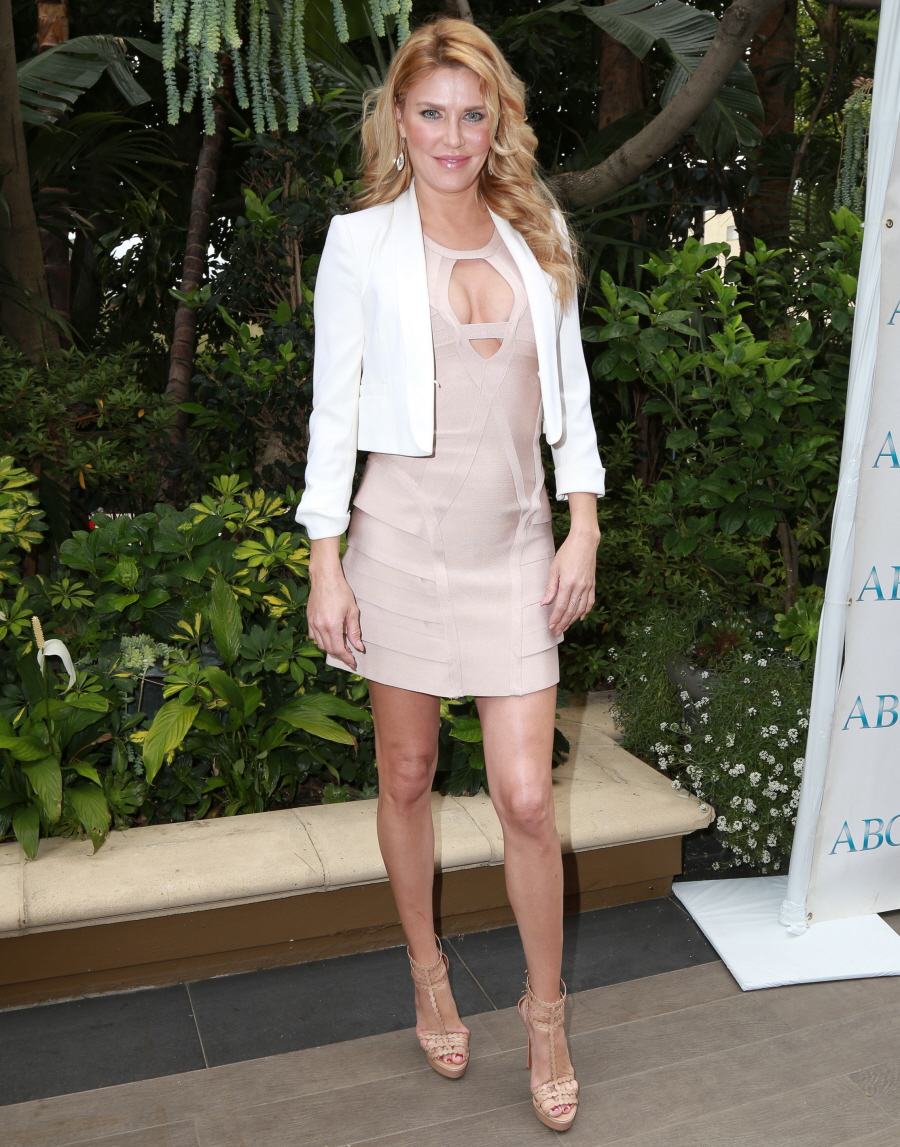 Photos courtesy of Fame/Flynet.