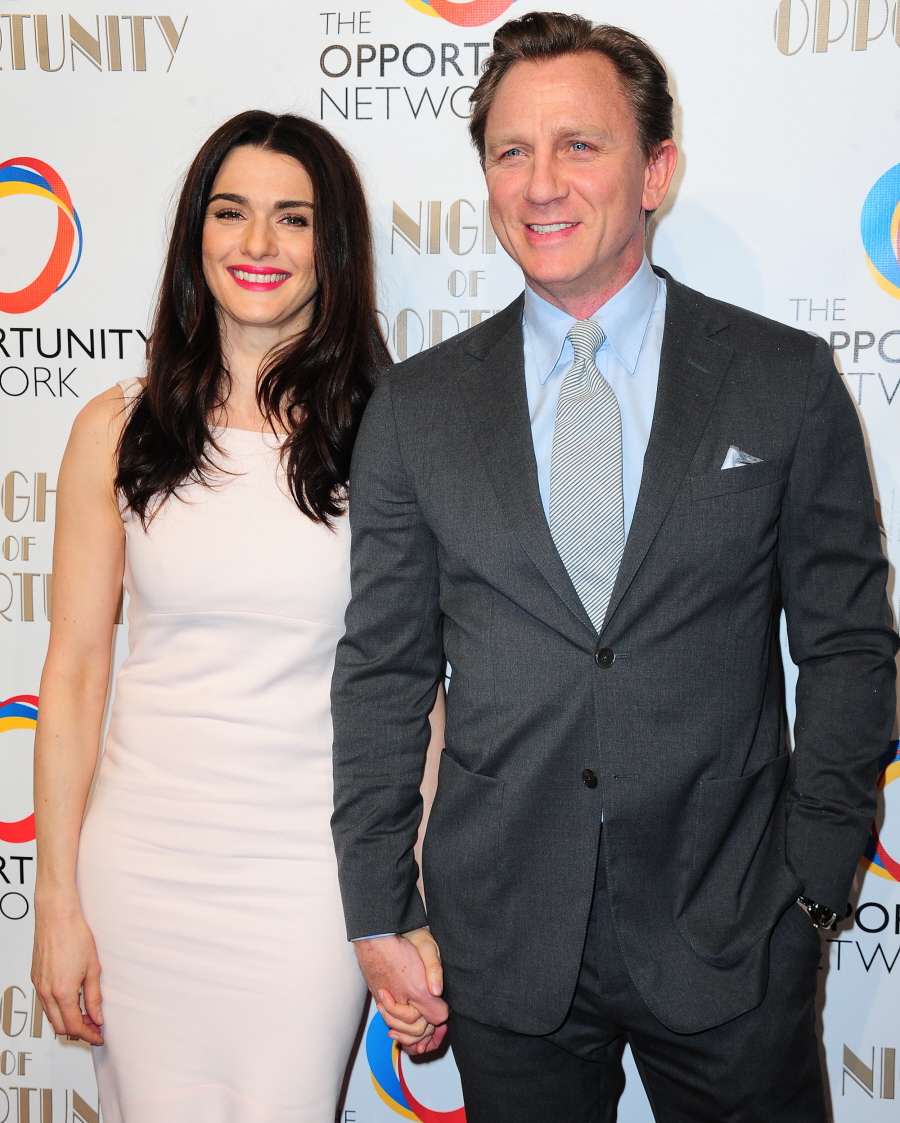 By Star Magazine's records, Daniel Craig and Rachel Weisz have not walked a red carpet together since spring 2014. They were never really a huge red carpet couple, and I often get the impression that Daniel views the red carpet as something akin to torture. But they did walk many red carpets as a couple, and I was actually surprised to see Rachel flying solo throughout the Cannes Film Festival last month. Granted, Daniel has been endlessly filming Spectre, the latest James Bond film, and maybe he couldn't get away. Or maybe he didn't want to. Sources tell Star that Daniel and Rachel's four-year marriage is on the rocks. And then some.
Daniel Craig and Rachel Weisz kept their 2011 wedding ceremony quiet, but they can't keep their marriage troubled under wraps for much longer.

"They're virtual strangers these days," a source tells Star. "It's like they don't see the point anymore."

On the surface, it appears ambition is driving the split. Daniel, 47, is immersed in filming Spectre while Rachel, 45, shoots a biopic about tragic yachtsman Donald Crowhurst. Absence, however, is not making their hearts grow fonder.

"They'd vowed to never let work come between them, but that's exactly what's happening. Gone are the days of them texting and calling each other incessantly. They're both in England – he's filming in London, she is Devon – but they haven't bothered to meet up.

"She flew from NYC to London and went straight to the set. You'd think if your husband was a couple of hours away, you'd make an effort to connect."

Insiders say that Daniel has been flirting heavily on the set of Spectre. "He clearly gets carried away with women he works with, and he's taken a shine to one in particular," says the source. While the source refused to divulge which of his costars he's smitten with, the insider insists, "He's lavishing attention on her."

As for Rachel, there isn't a hint of impropriety between her and her current costar Colin Firth, but people are still buzzing about her scenes with Rafe Spall while starring in Betrayal in 2013 (with Daniel as well).

Also, when Rachel threw a birthday party for her 9-year-old son Henry, Daniel failed to show up. "He adores Henry, but he's picking work over family. They both have a lot going on and their marriage has gone by the wayside."
[From Star Magazine, print edition]
Star doesn't say it explicitly, but I come away thinking that there might be something between Daniel and Lea Seydoux, who is one of the Bond Girls in Spectre. The other choices are Monica Bellucci, Stephanie Sigman or… Naomie Harris. Damn, now I want it to be Naomie. I mean, I love Rachel and if Daniel is cheating on her then he's a douchebag, but IF he is cheating, I hope it's with Naomie.
As for the rest of it… I was actually surprised to see Rachel flying solo at Cannes, as I said, and I have noticed the lack of red carpet AND candid photos of Rachel and Daniel together in the past year or more. So… I kind of believe there could be trouble in hot-couple paradise. And Star is right, Daniel does have a history of screwing around with costars and screwing around on his significant other. That's how Rachel and Daniel got together in 2010 – they both had significant others (Daniel was with Satsuki Mitchell, Rachel was with Darren Aronofsky) and they cheated, split with their partners and ran off and got married.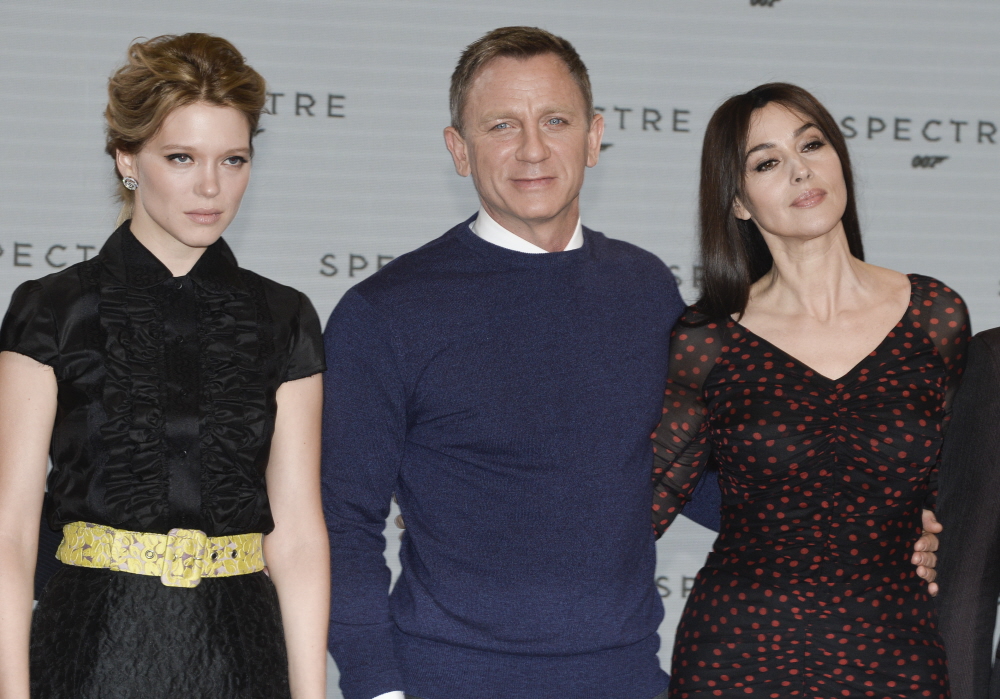 Photos courtesy of WENN.