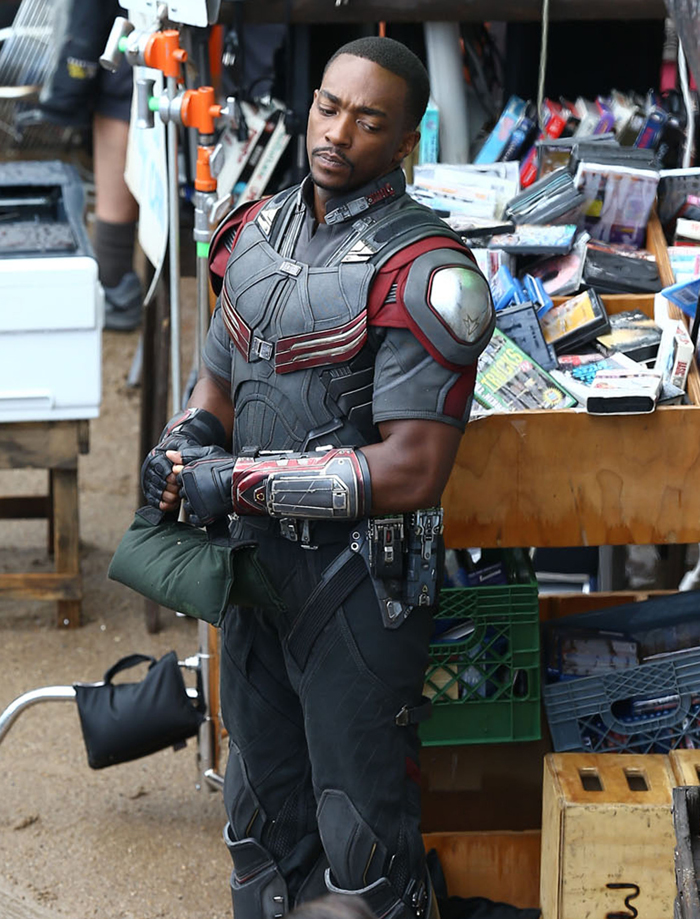 Anthony Mackie fell hard and fast from gossip grace earlier this year. He seemed like such a chill guy. The only public strike against him was a DWI a few years ago (which was a very big deal). He stayed out of legal trouble after that incident. Everyone still liked Mackie until he dissed Selma, saying "People are tired of being bombarded with race." Then he gave a very unclassy interview about how women should serve him and "make daddy a sandwich." So when the press found out Mackie secretly married his longtime girlfriend last December, I shrugged and ignored the story.
Mackie has a new interview with E! where he talked about Chris Evans' love life. Maybe they've been talking about women together on the Cap: Civil War set:
"Chris needs a regular girl. Chris needs a girl who is just down to earth, who's smart and that's hard to find. Those girls are not celebrities. Those are not girls you know.

"Chris just needs a regular and down to earth smart girl. Somebody that hangs out at home and somebody that can take care of him you know because he is Captain America.

"He really loves Earth, Wind & Fire. Like we were talking one day and he put on Earth, Wind & Fire and he said it's the best band of all time. So Chris just dances around to Earth, Wind & Fire all day. It's really weird."
[From E! Online]
Talk about oversharing. Does Chris Evans care that his buddy is out there chatting about his romantic ways and trying to score him a date? Because Evans also talks as if he's Steve Rogers, but his (usual) dating habits don't match up to those claims.
This is such a weird interview for Mackie to give, and it sounds like he wants Evans to find someone to "make daddy a sandwich" too. I'm sure Evans is simply thrilled that everyone now knows he dances to Earth, Wind & Fire at all hours. In addition to Evans' recent spiritual video series, this information is not helping. Shush, Mackie.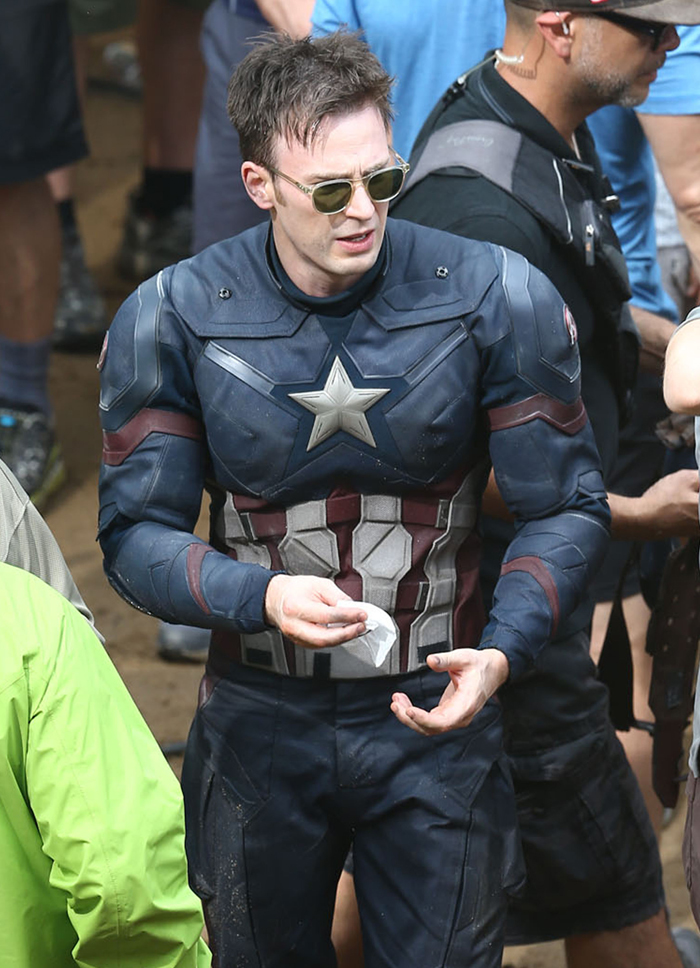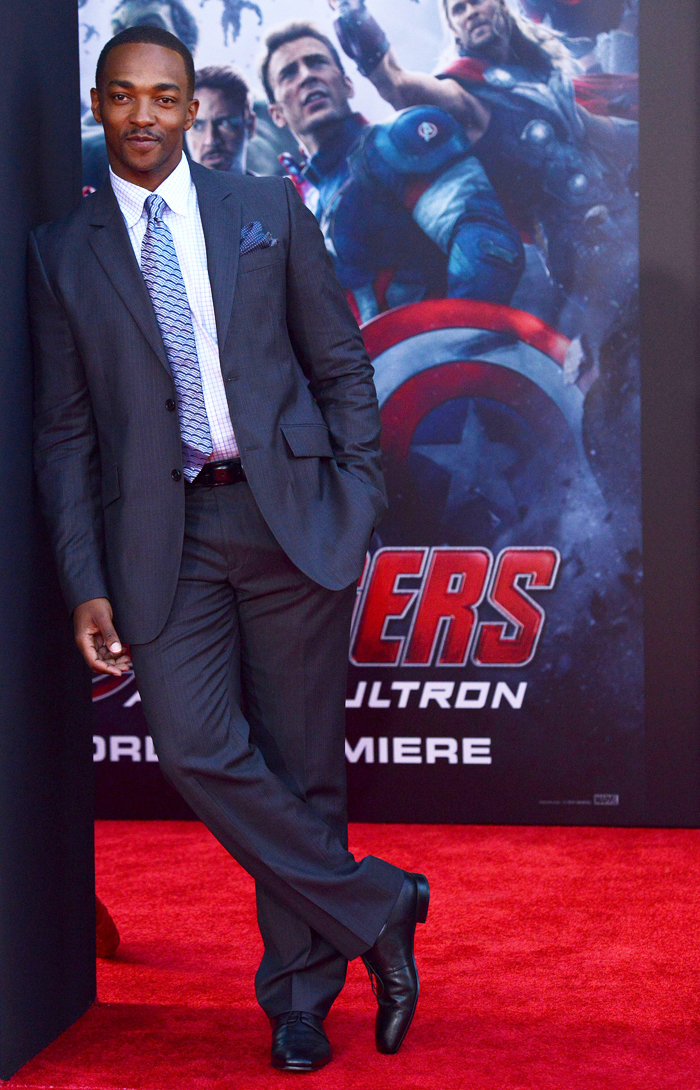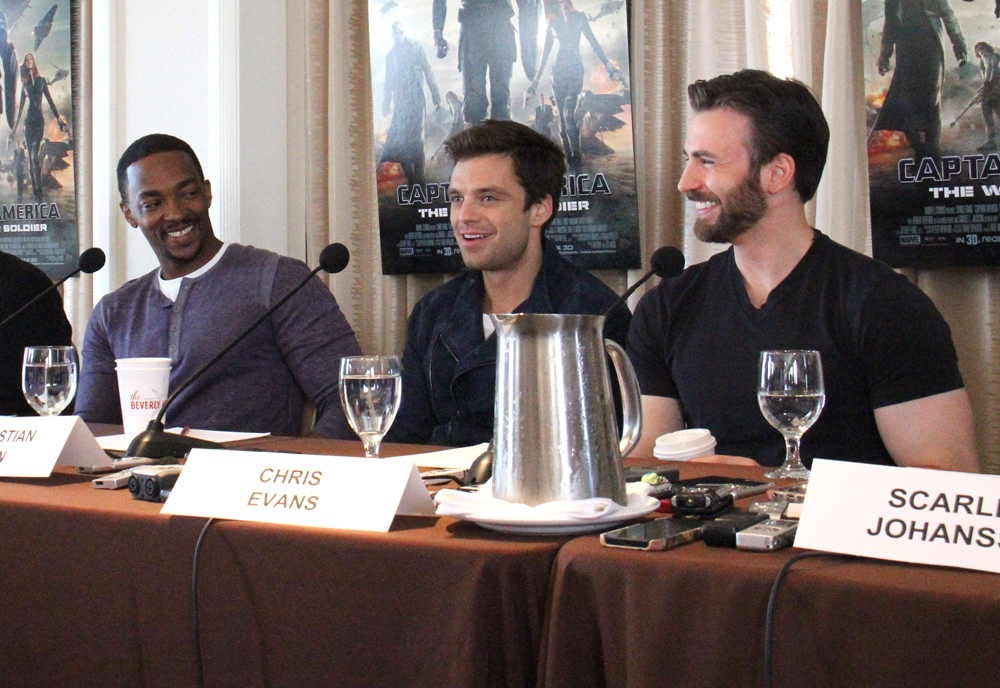 Photos courtesy of Fame/Flynet & WENN