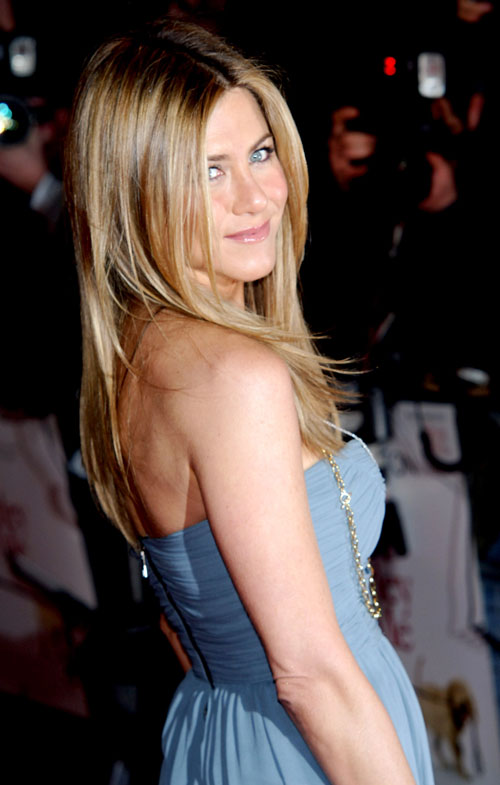 I have a less-than-secret addiction to lists, and this one I particularly liked. It's the sexiest woman poll, taken by Details magazine. Details is a male fashion magazine that features men on the cover, instead of busty women, and has been described as 'Vogue for men' in their 20′s and 30′s.
1. Jennifer Aniston
2. Megan Fox
3. Gisele Bundchen
4. Frieda Pinto
5. Kim Kardashian
list via Times of India
This is a fabulous list, considering the sexiest woman lists are usually dominated by 20 year olds with big boobies. While all the women are attractive – sexy, even – they aren't the usual fodder dished up in lad's mags. Jennifer Aniston is 40 years old, Megan Fox is unconventional in her appearance, Gisele Bundchen is a supermodel but at least she's got some curves! Frieda Pinto is Indian, and usually these lists are dominated by caucasians.
Just to compare this to last year's Maxim Hottest Women poll.
1. Marissa Miller (model)
2. Scarlett Johansson
3. Jessica Biel
4. Eva Longoria Parker
5. Sarah Michelle Geller
These woman are also very sexy, but the eldest is 34. They don't exactly cover a wide spectrum of beauty. They are all perfect examples of Hollywood hotness – not that there's anything wrong with that – but it's nice to see a few new names on the list. On the 2008 Maxim list Jennifer Aniston didn't make the top 100, neither did Kim Kardashian, Gisele Bundchen or Freida Pinto (who was unknown at the time).
It's also nice to finally have a story about Jennifer Ansiton that isn't a 'poor dumped Jen with no babies' tale.
Jennifer Aniston is shown at the UK premiere of Marley and Me on 3/2/09. Credit: WENN.com